Nurturing Teenage Minds: The Imperative Need for Mental Health Awareness in India's Curriculum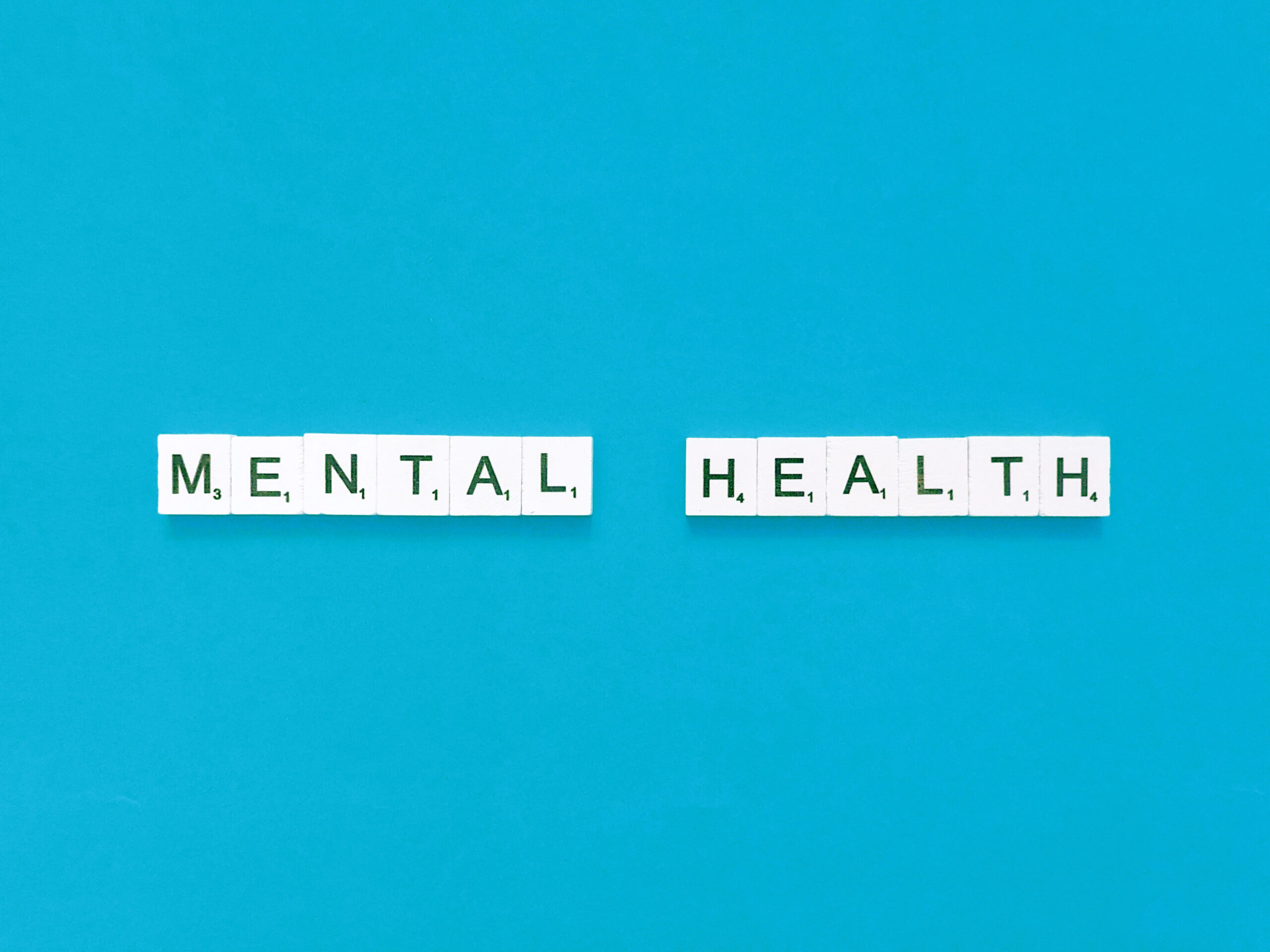 In the bustling classrooms of India's educational institutions, among the faces of countless teenagers like Hunar, Janhavi, Krishh, and Zahra, lies an untold story- the story of silent battles with mental health. India's youth faces a silent epidemic of mental health issues, and it is time to address these crisis head-on through an essential addition to our curriculum with mental health awareness. Anvi Kumar, Founder, of The Mind Canvas, discusses through a real-life example the importance of mental well-being among children.
The Silent Epidemic Among Teens
Among the many statistics and data points that highlight India's mental health crisis, it is alarming to note that teenagers are particularly vulnerable. Hunar, a bright 14-year-old student from New Delhi, has felt this firsthand. The pressure to excel academically, paired with societal expectations, took a toll on his mental well-being. Like many of his peers, Hunar struggled with anxiety and stress.
Janhavi, his classmate, has her own battles. The relentless competition for college admissions and the burden of expectations weighed heavily on her shoulders. She realized that academic success should not come at the cost of her mental health.
Krishh, in their class, spent hours online, finding solace in the virtual world. While the internet offered a sense of connection and escape, it also presented its own set of challenges, such as cyberbullying and the addictive allure of screen time.
Meanwhile, Zahra, grapples with Obsessive-Compulsive Disorder (OCD), a condition that made her daily life a constant struggle. The stigma surrounding mental health issues only made her battle more arduous.
Breaking the Silence Through Education
Hunar, Janhavi, Krishh, and Zahra represent countless teenagers who need support and understanding. These young minds are not just future leaders but also the heart of our society. We must acknowledge their emotional well-being as the foundation for a brighter future. Mental health education in our curriculum is the first step in this direction. It helps students like Hunar understand that they are not alone, that it's okay to ask for help when they need it, and that their mental health matters just as much as their grades. Janhavi, having experienced the struggles firsthand, believes that discussing mental health openly in schools can break the stigma and normalize seeking help when needed. She's convinced that such discussions would have helped her navigate the turbulent waters of adolescence more effectively. Krishh, recognizing the allure and pitfalls of the internet, emphasizes the importance of teaching teenagers how to manage screen time, navigate online challenges, and foster healthy offline relationships. Zahra, with her personal battle against OCD, knows that early education about mental health would have helped her understand her condition better and seek treatment sooner.
A Personal Approach to Education to create a lasting impact, mental health education must be personalized and integrated across subjects and grade levels. It's about fostering empathy and understanding among students. It's about equipping educators like Hunar's teacher with the tools to recognize signs of distress and provide support. Hunar, who once felt overwhelmed, now finds solace in knowing that he can discuss his anxieties openly with his teachers and peers. Janhavi's school has introduced regular sessions on stress management and emotional well-being, making her academic journey more manageable. Krishh's school offers guidance on responsible internet use, empowering him to make informed choices online. Zahra's struggles with OCD have become less isolating as her school promotes understanding and acceptance of mental health challenges.
Incorporating mental health awareness into India's curriculum is not a mere choice; it's a moral and societal responsibility. It's about nurturing the minds of teenagers like Hunar, Janhavi, Krishh, and Zahra, ensuring they not only excel academically but also navigate their emotional well-being successfully. It's time to break the silence, end the stigma, and empower our youth with the knowledge and support they need to thrive both in and out of the classroom. By doing so, we invest in a healthier, happier future for India.
NOTE- On the occasion of  World Mental Health Day 2023 observed on October 10th, ScooNews has dedicated this week to amplifying the voices of the education fraternity on the Inclusion of mental health in our curriculum. Stay tuned for the whole week, we will be coming up with stories and articles on mental health in education.
This article commences the series #ScooNewsforMentalHealth campaign. 
World Students' Day: Celebrating Young Indian Entrepreneurs Shaping the Future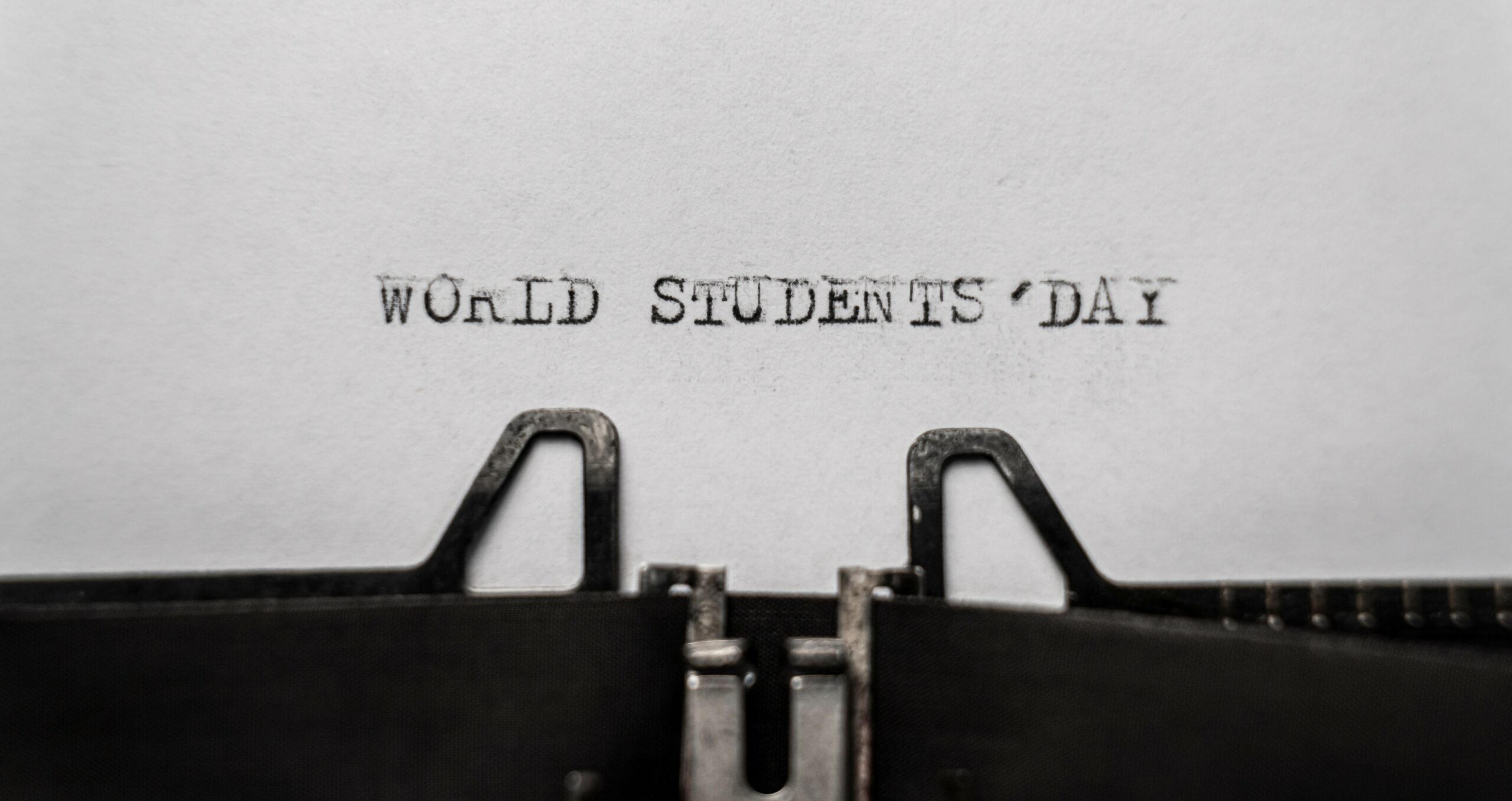 On the occasion of World Students' Day 2023, celebrated on 15th October 2023, we are showcasing stories of student entrepreneurs who are nothing less than an inspiration. They have left their indelible mark on the world through their work and innovation
Student entrepreneurs are young people who start their own businesses while pursuing their education. They are driven by their passion, creativity, and innovation to solve problems and create value in the market. Student entrepreneurship is a growing phenomenon in India, as more and more students are taking up the challenge of becoming their own bosses. According to the Global Entrepreneurship Monitor (GEM) Report 2020-21, approximately 81 percent of youth in India reported having the skills and knowledge needed to start a business. A survey by Amway India also revealed that over 60 percent of students in the country consider entrepreneurship as a good prospect for earning a livelihood. Some of the successful student entrepreneurs in India include Ritesh Agarwal of OYO Rooms, Bhavish Aggarwal of Ola Cabs, and Kunal Shah of Freecharge. Student entrepreneurship can be a rewarding career option for young Indians who want to make a difference in the world.
Aadit Palicha and Kaivalya Vohra are the young entrepreneurs behind Zepto, India's fastest-growing delivery platform that promises to deliver anything within 10 minutes. The duo met as childhood friends in Dubai and later enrolled in Stanford University, where they dropped out to pursue their dream of building a disruptive startup.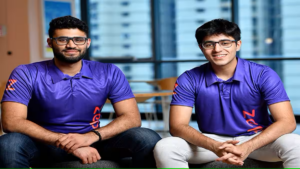 Zepto was launched in Mumbai in 2021, amid the COVID-19 pandemic, when the demand for online delivery services was soaring. The company leveraged its network of hyperlocal warehouses and delivery partners to offer a wide range of products, from groceries and medicines to electronics and fashion, at affordable prices and lightning speed. The company soon attracted the attention of investors and customers alike, reaching a valuation of $200 million in just one month of operation. By the end of 2022, Zepto had become a unicorn, valued at $900 million, and expanded to over 20 cities across India. The company also made history by making its co-founders the youngest billionaires in India, with Aadit Palicha's net worth estimated at Rs 1,200 crore and Kaivalya Vohra's at Rs 1,000 crore.
Palicha, just 23-year-old and Vohra, in his early 20's have also been recognized for their achievements by various prestigious platforms, such as Forbes' 30 Under 30 for Asia, Times of India's Unstoppable 21, and Wikitia. They are regarded as the rising stars of the Indian startup ecosystem and an inspiration for many aspiring entrepreneurs.
Tilak Mehta is a 15-year-old entrepreneur who founded Paper n Parcels, a delivery platform that offers same-day delivery services within the city at low costs. He started his business when he was 13 years old, after facing a problem of getting his books delivered from his uncle's place. He came up with the idea of using the Mumbai Dabbawalas, who are known for their efficient and reliable delivery of lunch boxes, to deliver other items as well.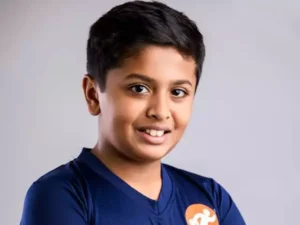 Paper n Parcels has grown to become one of the most successful startups in India, with an annual turnover of Rs 100 crore. The company provides shipping and logistics solutions to various businesses, using its online platform and network of partners and suppliers. Paper n Parcels also offers value-added services such as parcel tracking, order management, and shipping insurance.
Tilak Mehta is an inspiration for many young aspiring entrepreneurs in India. He has been recognised by various prestigious platforms such as Forbes' 30 Under 30 for Asia, Times of India's Unstoppable 21. He is also a TEDx speaker and the youngest Forbes panellist. He believes that age is no barrier to innovation and success.
Divya Gandotra Tandon is a rising star in India's entrepreneurial landscape. She is the founder and director of Scoop Beats Private Limited, a company that provides digital media solutions and content creation services. She is also the chief operating officer of ASTNT Technologies Private Limited, a company that offers web development, app development, and digital marketing services.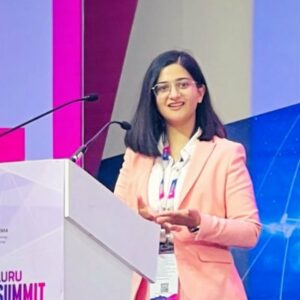 Divya started her career as a tech YouTuber at the age of 13, with a channel named Technical Divya. She later changed it to Tech Divya, which has over 30 thousand subscribers. She has collaborated with brands like Aquaconnect, Lazy Gardener, Coolpad, Infinix, and ASCENT Technologies. She has also attended launch events and confidential meetings of various tech companies.
Divya is not just an entrepreneur but also an influential figure in various domains. She is also the chairperson of the KiranPrakash Social Welfare Foundation, a role that reflects her commitment to giving back to society and making a positive impact.
Pranjali Awasthi is a teenage prodigy who has made a mark in the world of AI with her startup, Delv.AI She founded the company in 2022, when she was just 15 years old, and has raised nearly Rs 4 crore in funding at a valuation of Rs 100 crore.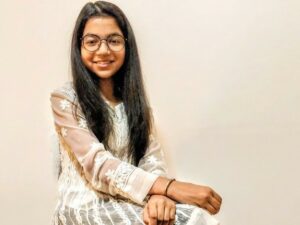 Awasthi's passion for technology and entrepreneurship was inspired by her father, who is a computer engineer and taught her coding when she was seven years old. She moved from India to Florida when she was 11 years old, where she got access to computer science classes and competitive math programs. She also landed an internship at the research labs of Florida International University, where she worked on machine learning projects.
Advait Thakur is a young and dynamic entrepreneur who has made a name for himself in the Indian tech industry. He is the founder and CEO of Apex Infosys India, a company that provides innovative solutions in automation, networking, and digital media. He is also a computer programmer, an AI researcher, and a tech influencer.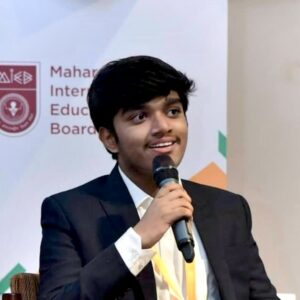 Advait's passion for technology started at an early age. He launched his first website at the age of nine and became a Google, Bing, and Hubspot certified professional. He has worked with Google's AI and Cloud Platform for several years and has developed various applications and projects using them. He has also collaborated with brands like Aquaconnect, Lazy Gardener, Coolpad, Infinix, and ASCENT Technologies.
Advait is not just a successful entrepreneur but also a social change-maker. He co-founded Crophle, a social enterprise that aims to improve the agricultural supply chain and empower small farmers. He is also the chairperson of the KiranPrakash Social Welfare Foundation, a non-profit organization that works for the welfare of underprivileged children and women.