Seth Anandram Jaipuria Group of Schools Announces New Leadership
Dr. Neeta Bali has been appointed as the 'Director – Schools'  of Seth Anandram Jaipuria Group of Schools as an outcome of an extensive search.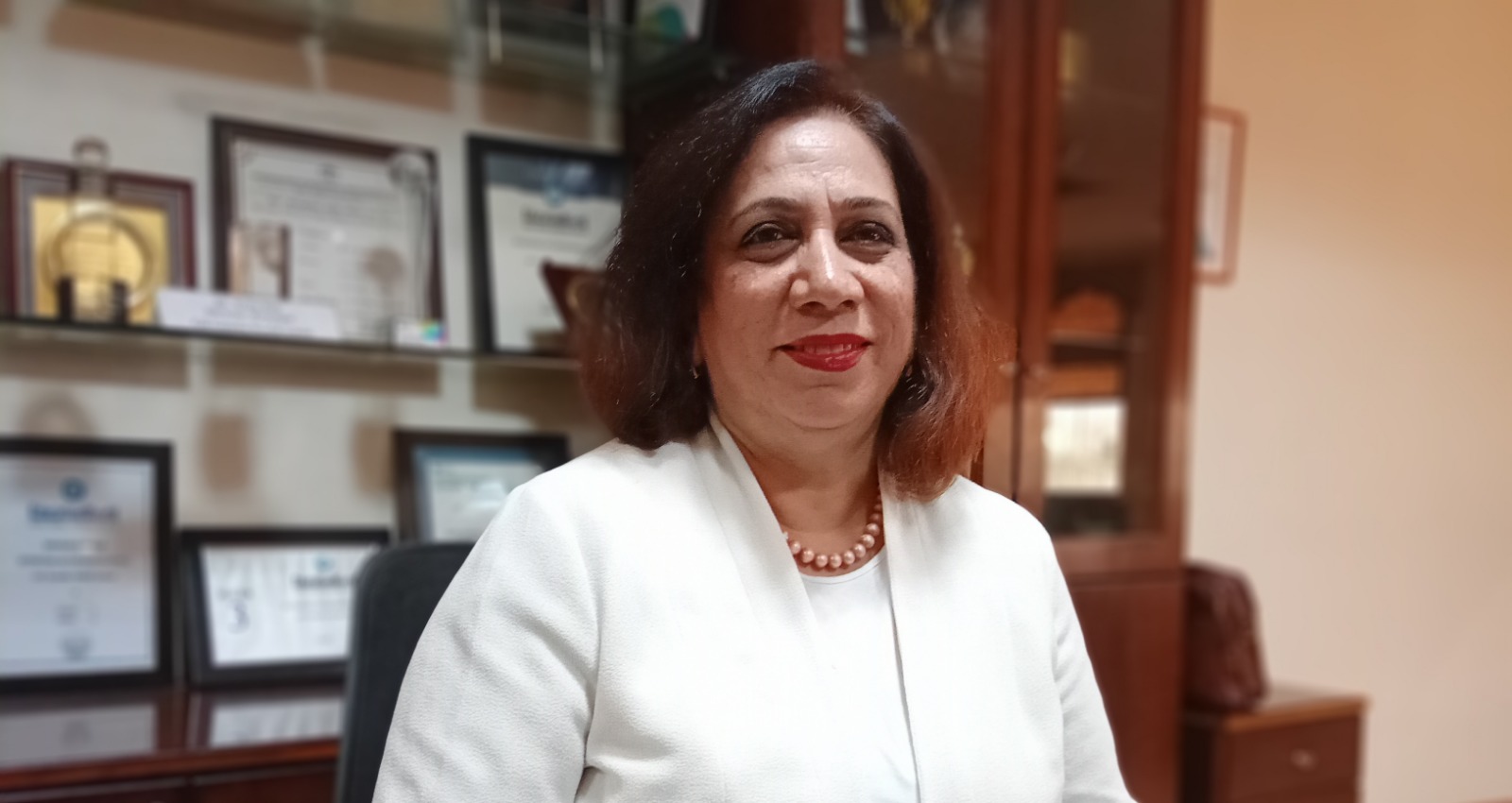 Dr. Neeta Bali has been appointed as the 'Director – Schools'  of Seth Anandram Jaipuria Group of Schools as an outcome of an extensive search. Through her wide educational experience and professional development, Dr. Bali impressed the selection committee as the candidate to lead the group schools forward and the continuation of the roadmap for SAJS Group School's progress.
Dr. Neeta Bali has over 39 years of experience as an educator. She started her career as the Head of English department at Mater Dei School in Delhi, where she worked for 18 years. Then she served as Vice-Principal at Apeejay School in NOIDA for 6 years. From 2008 to 2014, she was the Principal and Head of School at G D Goenka World School. Afterwards, she led Kasiga School in Dehradun and then headed Podar International School in Powai, Mumbai. She made a shift to SAJS Group from G.D Goenka World School in Gurgaon-Sohna Road, India as its Director-Principal.
Dr. Bali is a sought-after speaker and trainer, and has been invited to speak at numerous educational conferences. She has expertise in various curricula such as ICSE, CBSE, Cambridge, and IBO programs. She has also worked with British Council and authored English language books and a book of essays. Her specialties are English language teaching, teaching of psychology, career counseling, and psychological counseling.
Shishir Jaipuria, Chairperson, Seth Anandram Jaipuria Group of Educational Institutions shared "We are happy and excited to have Dr Neeta Bali on board as the Director – Schools. Dr Bali comes with a rich experience and her views on education are in line with the progressive vision of the Jaipuria Group. We are confident that under her leadership our schools will continue to deliver quality education by adopting innovative practices, new-age pedagogy, tech integration and personalisation in student learning. Dr Bali will also guide the expansion of the network of the group's partner schools in tier 2 and tier 3 cities. We look forward to her productive association with the group."
Dr. Bali has accepted the Board's offer of appointment and joined Seth Anandram Jaipuria Group of Schools on the 1st of February 2023.
About SAJS Group
Seth Anandram Jaipuria Group of Educational Institutions under the leadership of Shishir Jaipuria, is a leading conglomerate of 16 K-12 schools, 5 preschools, 2 management institutes and a premier teachers' training academy in north and central India. The group has a legacy of 77 years in the field of education and presently has the strength of 20,000 students, 15,000 alumni, and 800 educators.
GD Goenka's Shooting Championship 2023 to Honour the legacy of Abhinav Bindra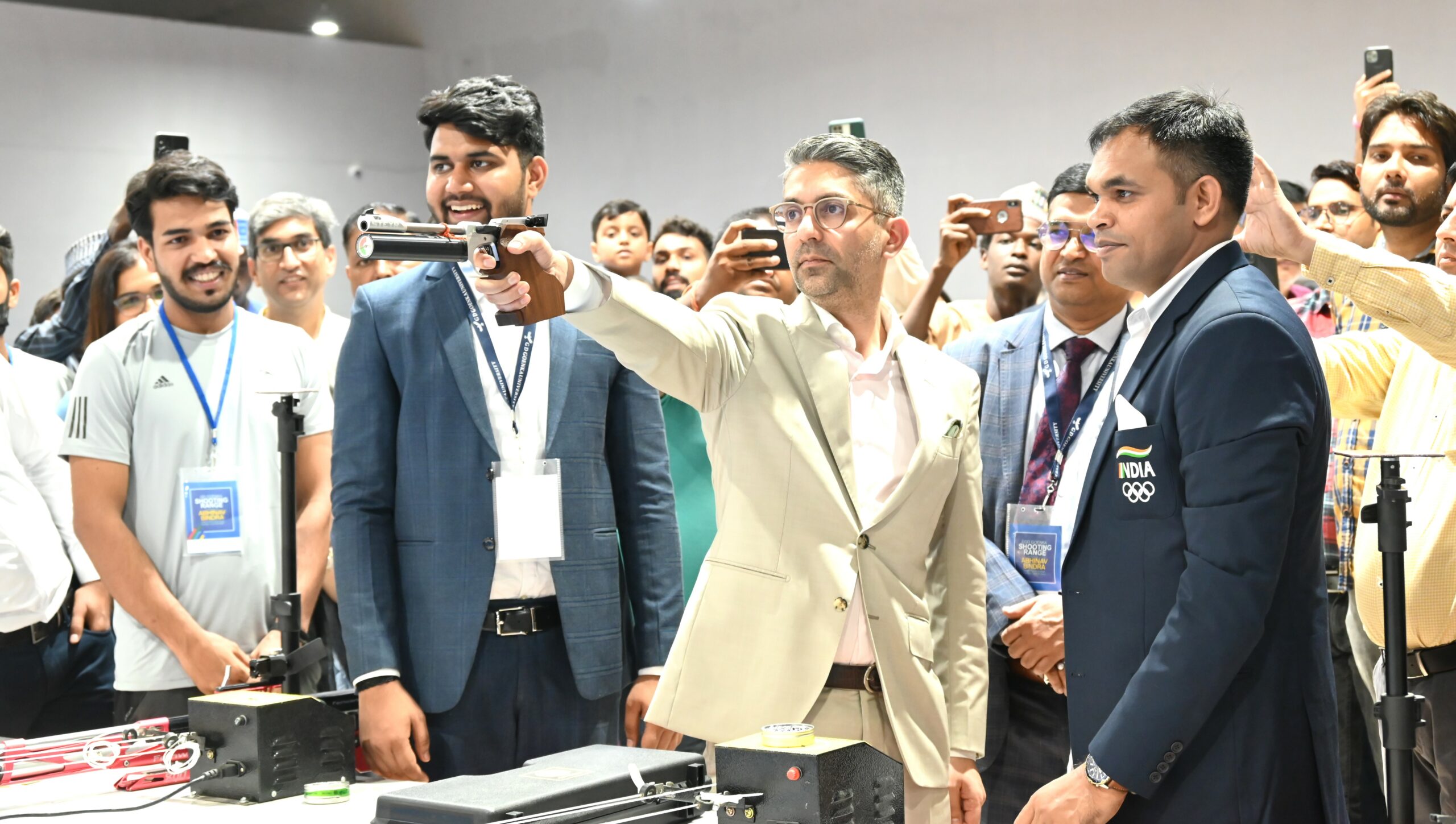 GD Goenka University is excited to introduce the inaugural Gayatri Devi Goenka Memorial Shooting Championship, a remarkable event that underscores the university's unwavering commitment to nurturing sports excellence and paying tribute to the exceptional sharpshooters from all corners of India. Set to be held from September 26 to September 29, 2023, at the GD Goenka Shooting Range featuring 25 professional lanes, this championship is poised to become one of the nation's most prestigious shooting competitions and will be conducted using Electronic Scoring Target System (EST).
This championship serves as a testament to promoting sportsmanship and fostering the talents of both emerging and seasoned shooters. With participation from over 500 competitors hailing from across India, the event promises to be a grand spectacle, celebrating the passion and precision of shooters who have honed their craft to perfection.
Notably, this championship holds particular significance as it pays homage to Abhinav Bindra, India's first individual Olympic gold medalist. The GD Goenka Shooting Range, dedicated in his honor in 2022, stands as a guiding light for aspiring shooters, offering world-class facilities and expert guidance to nurture their talents.
During the inauguration, Abhinav Bindra expressed his thoughts, stating, "I extend my heartfelt congratulations to GD Goenka for the remarkable facilities they have established and the emphasis they place on sports across their educational institutions. I am confident that the students will achieve remarkable success in various tournaments, but more importantly, they will imbibe the values that sports instill in us."
Nipun Goenka, Managing Director of GD Goenka Group, aptly remarked, "The Gayatri Devi Goenka Memorial Shooting Championship transcends mere competition; it's a celebration of the essence of sportsmanship, camaraderie, and unwavering dedication. We take immense pride in providing a platform for India's talented marksmen and markswomen to shine, and we firmly believe that this championship will serve as an inspiration to a new generation of shooting enthusiasts."