Shri Dharmendra Pradhan launches 37 PM SHRI Kendriya Vidyalayas and 26 PM SHRI Jawahar Navodaya Vidyalayas in Odisha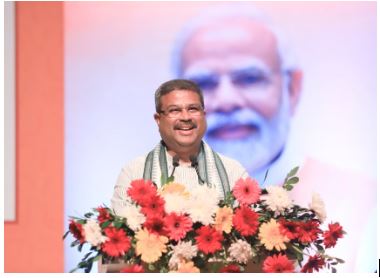 Union Minister for Education and Skill Development & Entrepreneurship, Shri Dharmendra Pradhan launched 37 PM SHRI Kendriya Vidyalayas and 26 PM SHRI Jawahar Navodaya Vidyalayas in Odisha. Dignitaries, officials, academicians, and students were also present at the event.
While speaking at the event, Shri Pradhan expressed his gratitude for Prime Minister Shri Narendra Modi and said, these schools will work in full spirit of the National Education Policy 2020 and provide quality education to the students with comprehensive and inclusive education. He also informed that about 800 government schools in Odisha will be developed into PM Shri Schools and more than Rs. 1600 crore will come. He also requested the Chief Minister of Odisha Shri Naveen Patnaik to sign an MoU to implement the PM Shri Yojana in Government Schools of Odisha through which, two writing schools in every block and urban area of Odisha will be developed into PM Shri Schools.
Shri Pradhan stated that to achieve the goal of a developed India by 2047, the education sector of the country needs to move forward. For that, rural children should be educated in the 21st century to prepare them for the future, he commented.
Earlier in the day, the Minister inaugurated the administrative and academic building, dormitory, and guest house at the Oriental Language Centre of the Indian Language Institute, Bhubaneswar. Shri Pradhan, while speaking at the event, highlighted the importance of the development projects that will help to expand the facilities for training Odia, Shantali, Bengali, and Maithili.
Shri Pradhan also emphasized the unique identity of the Odia language, stating the sweetness of the language spoken in Sambalpur and Ganjam and the elegance of the language in Mayurbhanj and Dhenkanal. He also mentioned that the tribes of Odisha have different languages.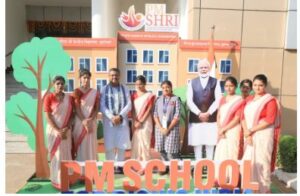 The Minister also informed that on the occasion of the Bharatiya Bhasha Diwas, to be celebrated on the birth anniversary of freedom fighter, eminent Tamil poet Mahakabi Chinnaswamy Subramania Bharati, on 11 December, a lecture and essay competition on Odia language will be organized in all schools and colleges, to encourage the new generation.
Expressing his gratitude to Prime Minister Shri Narendra Modi for implementing the National Education Policy 2020, Shri Pradhan mentioned that priority has been given to teaching not only language as a subject but also other subjects in the mother tongue. When children read texts in the language they speak and listen to at an early stage, their ability to research, reason, and analyze is enhanced, he commented.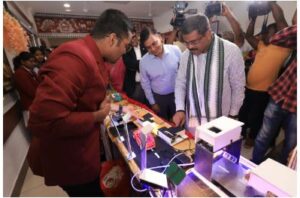 PM SHRI schools will showcase the implementation of the National Education Policy 2020 and emerge as exemplary schools shaping the path towards a brighter future for students. They will create holistic and well-rounded individuals equipped with key 21st-century skills.
International Baccalaureate Experiences 31% Surge in Authorized IB World Schools Across India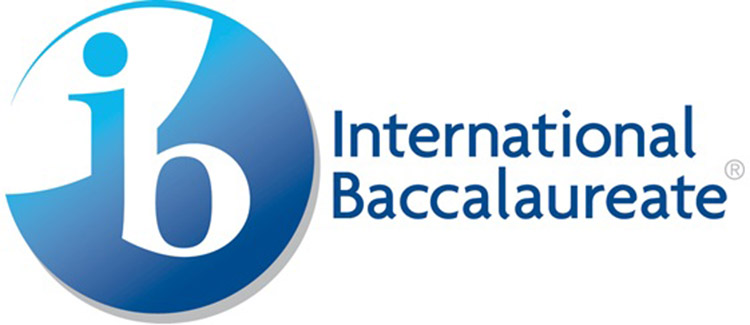 The International Baccalaureate (IB), a global educational foundation headquartered in Switzerland, reports substantial growth over the past five years in India. The surge, amounting to a 31% increase in authorized IB World Schools, reflects the growing preference for IB programs among schools nationwide. According to Haif Bannayan, the Global Director of Business Development at IB, the organization offers four comprehensive programs for students aged 3-19: the Primary Years Programme (PYP), Middle Years Programme (MYP), Diploma Programme (DP), and Career-Related Programme (CP).
As of 2023, there are now 226 authorized IB World Schools across India, collectively delivering 378 authorized IB programs. This breakdown includes 138 schools offering PYP, 59 schools providing MYP, 155 schools delivering DP, and 26 schools offering CP. However, the current distribution of IB World Schools remains concentrated in metropolitan areas like New Delhi, Gurugram, Mumbai, Kolkata, Bengaluru, and Chennai.
To address this imbalance and make IB education more accessible and affordable nationwide, the Delhi Board of Secondary Education (DBSE) collaborated with IB as part of Delhi's educational reforms under Arvind Kejriwal. In August 2021, they signed a Memorandum of Understanding to introduce IB programs in 30 government schools in Delhi. This initiative aims to encourage more schools to adopt the IB curriculum in the future.
Recognizing the evolving educational landscape in India, IB is actively collaborating with Indian institutions and educational authorities to extend its framework to students from diverse backgrounds and regions. Haif Bannayan expressed eagerness for ongoing dialogues with leaders to facilitate the delivery of high-quality, globally-oriented education to an even greater number of students.
The Diploma Programme (DP) offered by IB stands out globally, consistently aligning with or surpassing international standards, as indicated by the DP Country Alignment Study 2023. The study emphasizes the adaptability of DP courses to diverse national contexts, showcasing their seamless integration. Furthermore, it underscores the meticulous crafting of DP curricula to facilitate substantial depth and breadth of learning, illustrating their rigor and comprehensive educational value.
Bannayan highlighted the IB's acclaim for its emphasis on languages and global principles, coupled with a consideration of students' cultural backgrounds. This approach fosters a profound comprehension of the world, shaping graduates into multilingual thinkers poised to make a positive impact on a global scale.