Lighthouse Learning & York College of Pennsylvania announce partnership to expand horizons in education

Lighthouse Learning, India's leading Early Childhood and K-12 Education Group, formerly known as EuroKids International, and York College of Pennsylvania in the US, have announced a three-year partnership to expand educational opportunities for students. The Memorandum of Understanding (MoU) signed on November 16, 2023, aims to provide students with enriched educational experiences overseas and access to scholarship opportunities.
As part of the collaboration, students from Lighthouse Learning will have the opportunity to participate in annual multidisciplinary learning workshops conducted by York College faculty. This partnership also opens avenues for Lighthouse Learning students to compete for prestigious scholarships and explore diverse programs offered by the US-based College. This immersive approach aligns seamlessly with Lighthouse Learning's mission to nurture personal development and equip students with skills for success in the global economy.
The MoU was formalized by Prajodh Rajan, Co-Founder and Group CEO of Lighthouse Learning, and Dr. Thomas D. Burns, President of York College of Pennsylvania. York College is renowned for its excellence in professional business, engineering, and education programs, boasting a comprehensive range of over 70 majors across various disciplines.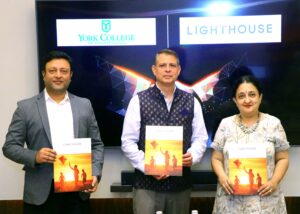 Under the terms of the MoU, students who attend secondary schools operated by Lighthouse Learning for a minimum of two academic years will be eligible to apply for a guaranteed $9,000 USD merit scholarship per academic year throughout their four-year program. Additionally, these students can also apply for competitive-based scholarships offered by York College, such as the James L. Mohatt Excellence in Music Scholarship, Vincent Risley Scholarship, Eisenhart Community Scholars, and Presidential Research Fellowship.
Commenting on the partnership, Prajodh Rajan expressed great enthusiasm, stating, "We are extremely delighted to announce our partnership with York College, a renowned institution known for its high-quality professional programs. This collaboration marks a pivotal moment in our commitment to student success, as it opens new possibilities for students."
President Thomas Burns of York College added, "We are honored to extend our hand in partnership with a renowned institution such as Lighthouse Learning. Our commitment is to be the beacon that guides students toward their dreams."
Lighthouse Learning (formerly EuroKids International) is India's leading Early Childhood and K-12 Education group, backed by KKR Capital, with a commitment to delivering the Joy of Learning to students. The group's portfolio includes EuroKids Preschool, Kangaroo Kids Preschool, EuroSchool, Billabong High International, Centre Point Group of Schools (Nagpur), Heritage International Xperiential School, and Heritage Xperiential Learning School.
Celebrating 20 years since its inception, Lighthouse Learning has set new standards in early childhood and K-12 education, focusing on innovation in pedagogy, technology use, and child safety.
International Baccalaureate Experiences 31% Surge in Authorized IB World Schools Across India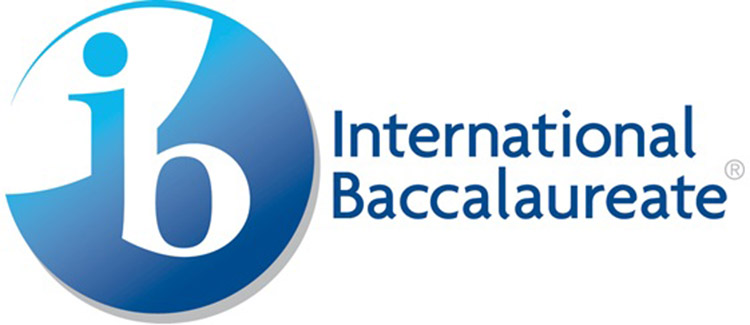 The International Baccalaureate (IB), a global educational foundation headquartered in Switzerland, reports substantial growth over the past five years in India. The surge, amounting to a 31% increase in authorized IB World Schools, reflects the growing preference for IB programs among schools nationwide. According to Haif Bannayan, the Global Director of Business Development at IB, the organization offers four comprehensive programs for students aged 3-19: the Primary Years Programme (PYP), Middle Years Programme (MYP), Diploma Programme (DP), and Career-Related Programme (CP).
As of 2023, there are now 226 authorized IB World Schools across India, collectively delivering 378 authorized IB programs. This breakdown includes 138 schools offering PYP, 59 schools providing MYP, 155 schools delivering DP, and 26 schools offering CP. However, the current distribution of IB World Schools remains concentrated in metropolitan areas like New Delhi, Gurugram, Mumbai, Kolkata, Bengaluru, and Chennai.
To address this imbalance and make IB education more accessible and affordable nationwide, the Delhi Board of Secondary Education (DBSE) collaborated with IB as part of Delhi's educational reforms under Arvind Kejriwal. In August 2021, they signed a Memorandum of Understanding to introduce IB programs in 30 government schools in Delhi. This initiative aims to encourage more schools to adopt the IB curriculum in the future.
Recognizing the evolving educational landscape in India, IB is actively collaborating with Indian institutions and educational authorities to extend its framework to students from diverse backgrounds and regions. Haif Bannayan expressed eagerness for ongoing dialogues with leaders to facilitate the delivery of high-quality, globally-oriented education to an even greater number of students.
The Diploma Programme (DP) offered by IB stands out globally, consistently aligning with or surpassing international standards, as indicated by the DP Country Alignment Study 2023. The study emphasizes the adaptability of DP courses to diverse national contexts, showcasing their seamless integration. Furthermore, it underscores the meticulous crafting of DP curricula to facilitate substantial depth and breadth of learning, illustrating their rigor and comprehensive educational value.
Bannayan highlighted the IB's acclaim for its emphasis on languages and global principles, coupled with a consideration of students' cultural backgrounds. This approach fosters a profound comprehension of the world, shaping graduates into multilingual thinkers poised to make a positive impact on a global scale.