Transforming School Curriculum – Empowering Learning for Life
As educators, we understand the importance of critical thinking, communication, conflict resolution, teamwork, collaboration, and creativity in the changing environment.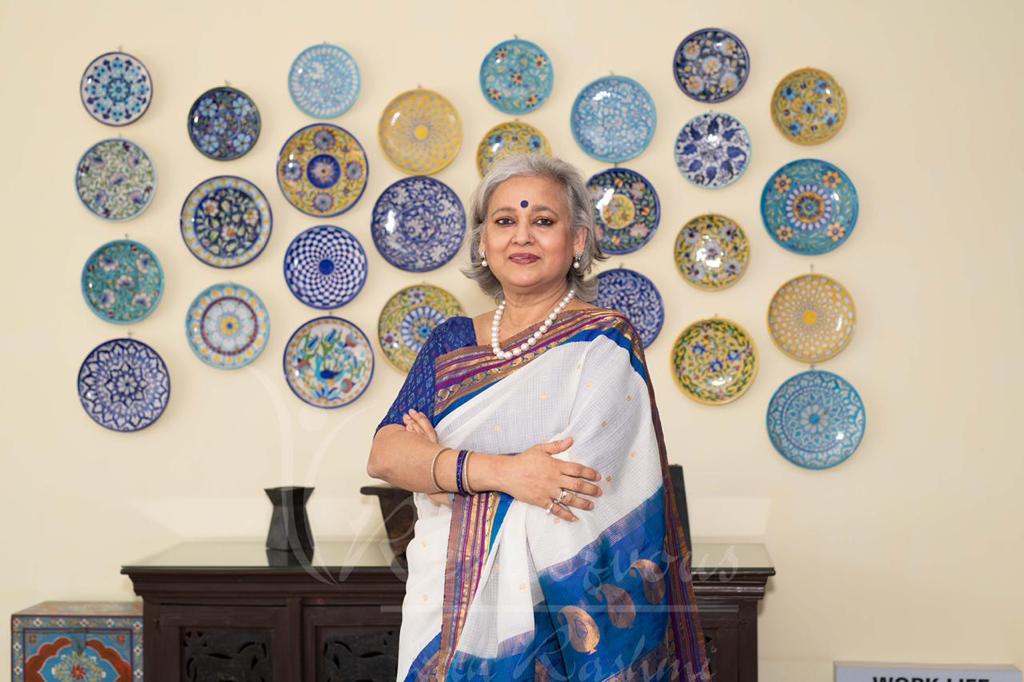 "By education, I mean an all-round drawing out of the best in the child and man-body, mind and spirit. True education must correspond to the surrounding circumstances or it is not a healthy growth".
 Mahatma Gandhi
The tremors caused by COVID -19 have shaken the very foundation of the education system globally. The future will bring new challenges and force us to further alter the course of teaching and learning. With social differences becoming fluid and workplaces increasingly complex, education curriculum needs to change and develop systems to confront these challenges. As educators, we understand the importance of critical thinking, communication, conflict resolution, teamwork, collaboration, and creativity in the changing environment.
We are fortunate to have entered the digital era, assisting us in developing new strategies to reimagine learning, thus empowering the young learners to apply classroom concepts to real life. Keeping pace with the changing times, we need to reassess the purpose of a school, the curriculum design, models of assessment, individualised learning, and inclusive education, among other core issues.
Delhi Public School, Sector 45, Gurgaon, understands the relevance and need to consider the development of knowledge, skills, and values for a sustainable ecosystem by creating a safe and effective environment with resilience, emotional intelligence, and a consistently engaged adult learner. We strongly believe in empowering students by adopting best teaching and learning practices, thereby facilitating lifelong learning and the application of acquired knowledge beyond the boundaries of classrooms. Some of our best learning practices are student-led initiatives mentored by the faculty.
Peer Education Programme – The programme aims to empower students from classes IXXII in knowledge, attitude, and skills. Peer educators serve as role models to direct the thought process of their peers towards leading a disciplined life, honing life skills, strengthening value systems, and making informed choices, thus strengthening the school environment for the psychosocial well-being of the students.
Team Shiksha Kendra (TSK) – As community outreach programmes are an integral part of our curriculum, the senior school students teach the students of Shiksha Kendra, a non-formal afternoon school for children from the marginalised sections of society. They carry out co-scholastic activities with these children for their holistic development, thus creating an inclusive environment through equity in education.
Student-Led Clubs- We have 18 student-led clubs. Every student from classes IX to XII is a part of one club as per their choice. The club is given autonomy to drive and organise meetings, activities, workshops, and competitions, with the support of a teacher in charge who plays the role of a mentor. The club is a platform where the students learn by doing, thereby inculcating 21st -century competency skills- collaboration, communication, creativity, critical thinking, and problem-solving.
Reconnecting with your Culture (RWYC)– "Reconnecting with your Culture' (RWYC) is an initiative by the EdA Esempi di Architettura (Italia), UNESCO, University and Heritage. The project pursues 'Quality Education' objectives of the UN 2030 Agenda, encouraging collaboration between schools, local artists, and musicians and exploring indigenous sports, allowing students to gain quality and inclusive education. The RWYC and DPS Gurgaon collaboration has resulted in the RWYC, Asia India, Chapter collaborating with 12 like-minded schools pan India who have embarked on this journey, sharing their pride and love for their culture across the globe.  Thus, introducing the youth to the rich culture and heritage of the country by involving them to research the cultural diversity.
Seek Ek Khoj- An immersion programme for the students of classes VI to VIII that helps to develop important research skills and promotes hands-on applied learning. The students are mentored by their senior school peers who mentor them in showcasing experiments through working models. These young scientists share their innovations and learn from each other's experiences.
Keeping the school's vision in mind, even during pandemic, many initiatives were undertaken in order to maintain the connection with the community and to give back to society like Unmasking Sustainability and Wellness Webinars.
Unmasking Sustainability- Our student leaders undertook an initiative -Unmasking Sustainability contributing to SDG 11: Sustainable Cities and Communities. They collected used cloth through a collection drive in the school and respective localities. After sanitising the clothes, they sent them to Pravah: a skill development centre where 25 female weavers who were facing difficulties seeking employment were asked to create beautiful masks, thus boosting the local handicraft industry and contributing to the call for "Aatmanirbhar Bharat"! Sewing machines were bought with the revenue generated through selling masks, for the weavers to support their households.
Wellness Webinars- Conversations during the pandemic became imperative for social, emotional, and mental well-being and to stay connected during quarantine. Our student moderators interacted on a virtual platform with the stakeholders of the school community- students, teachers, parents, and alumni on issues ranging from getting comfortable in the new normal, FOMO, social anxiety, compassion, and cyber wellness to saving the environment. Encouraging student partnership in resolving issues concerning community by creating responsible, mindful, and compassionate future leaders.
International Collaborations- beyond boundaries
Encouraging cross-border collaborations, we partake in international initiatives involving student contribution. Germany, France, and Poland are our Student- Exchange partners but during the pandemic as we could not meet in physical space, we collaborated on the virtual platform. These online collaborations included:
Beats of Harmony – In Harmony with Diversity was a musical collaborative project between our school and VIII PALO, Poland
We participated in a partnership project between Thames Festival Trust and the British Council, called the 'River of Hope'. This art-based project linked schools globally through the study of, rivers and climate change to form the central part of the Queen's Platinum Jubilee celebrations. Students participated in the project with a belief to bring about a change and address some pertinent environmental issues through their artwork.
We collaborate with Boston Latin School, Massachusetts, USA on the Project: Global Exploration of Civic Obligation and Civic Responsibility to Advance a Worldwide Common or Collective Good. Our students participate, debate, and engage in conversation with international students using multi-modal ways of communication to put forth their points of view.
The Anthology of Poems: Around the World is another international collaborative project spearheaded by our school. This project, a compilation of poems in a flipbook, was the culmination of international collaboration across schools from 13 countries, 21 schools involving  29 teachers, and 93 poets. The project addressed Sustainable Development Goal 4 – The Education Goal, Target 4.7 Education for Sustainable Development and Global Citizenship.
In conclusion, due to the paradigm shift in the concept of school in present unpredictable times, our effort at DPS Gurgaon is to develop a curriculum that fosters innovation and creativity amongst learners. We feel that education should provide knowledge applicable beyond the printed pages of textbooks, empowering one to face real-life issues and promote a sustainable ecosystem for everyone.
About the author:
Ms. Aditi Misra is an alumnus of Delhi Public School, R.K. Puram. She graduated from the Lady Sri Ram College, the University of Delhi with a BA (Honours) in History.
She is the Founder Principal of DPS Gurgaon for 20 years.
She was the CBSE master trainer for CCE and has ideated many books ranging from Life Skills, Art and the CBSE ibook in Social Studies. She has written a series on Social Studies for Class III to V with Pearson Education.
She is a philanthropist, who has initiated many community outreach programs and has collaborated with various NGOs to give back to the community (Cancer Support, Education for the marginalised). She runs a school (non-formal education) for a thousand underprivileged students in the afternoon on the premises of her school.
Becoming a 21st Century Teacher!!!
How do you teach? Should today's students learn the same way their teachers did?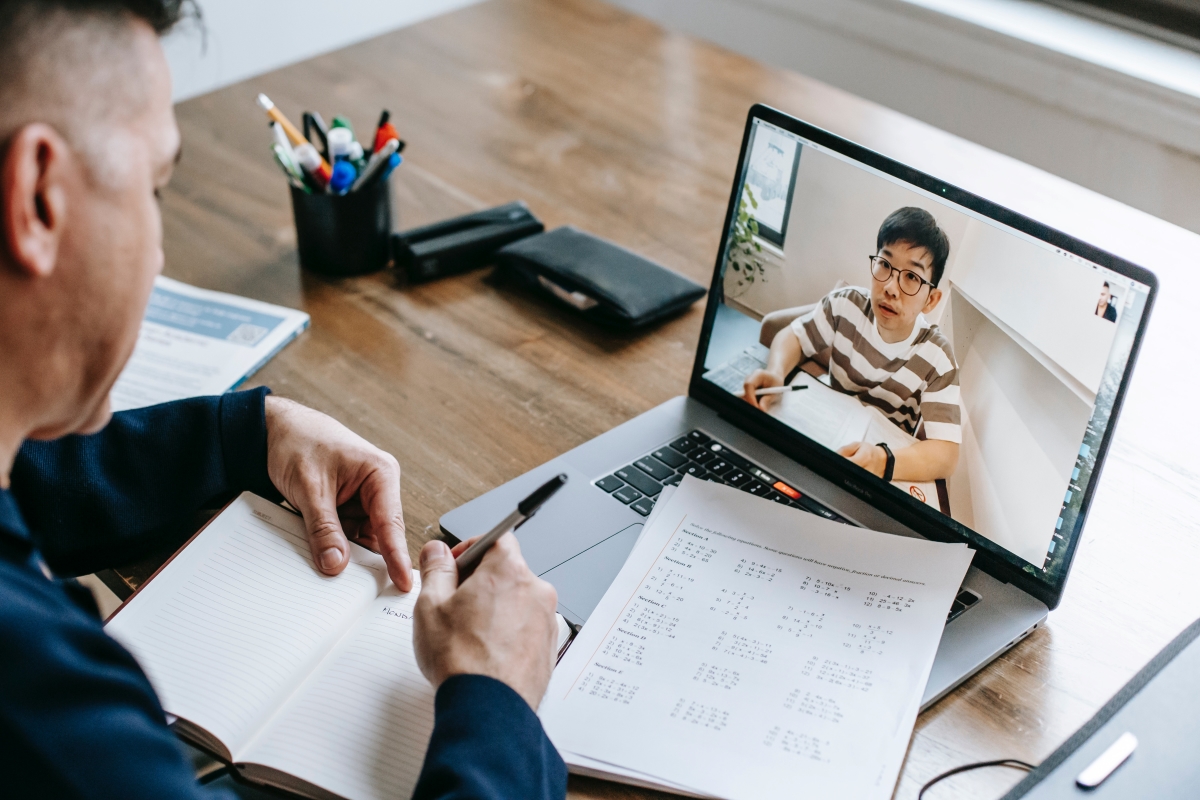 Step back and look at the days gone by… your own days. What were the skills we needed to survive 20 years ago?
How do you teach? Should today's students learn the same way their teachers did?
If we teach today as we were taught yesterday, we rob our children of tomorrow.

John Dewey
What are the 21st-century skills every student needs to survive and succeed in today's world?
What abilities and traits will serve them in a time that's changing and developing so rapidly?
Let us think about how our world has changed in education.
Twenty-two years ago, when I was in school, all I remember are my teachers. Not the content, not the pedagogy, not the methodology. Not even the tests they gave or the marks I scored. My fondest memories as a school-going child are those of my friends and teachers. The bonds we forged, the memories we made, the connections we built, and the impact created. 'Marks are but numbers' is what I have learned over the years as a student-turned-teacher. What matters most now are skills, demeanour, resilience, and the zeal to do something. The ignited passion and the kindled flame go a longer way than report cards. We hear a lot about how important it is for today's students to develop their 21st-century skills, in addition to what is often referred to as the basics. These are the skills, dispositions, and attitudes that our students will need to thrive in their future lives of work and play and will have global acceptance at the same time.
But all of this does not come on its own. A lot of it depends on the teachers. Since times immemorial we have witnessed the teacher creating an indelible impression on the learner's mind, not through the content knowledge but through the connection with the child. Gone are the days when education depended on textbooks, green board & chalk, and report cards. Marks matter but more importantly the attitude towards learning and the desire to create, innovate and collaborate mark the 21st Century traits of a teacher and a learner. Earlier, teachers taught the subject but a 21st-century teacher needs to teach the student.
CHARACTERISTICS OF 21ST CENTURY TEACHER
Learner-Centered Classroom and Personalized Instructions
Committed to students and their learning
Project-Based Learning
Learn New Technologies
Collaborate & Connect
Innovate & Keep Learning
Think Globally & are tech savvy
Develop sensitivity towards cross-cultural differences and diversity
Build partnerships and alliances beyond classrooms
No child left behind (NCLB)
Learners should be conditioned by their learning to be:
Inquirers
Inquisitors
Communicators
Appreciative of diversity
Compassionate
Courageous
Risk-takers
Tenacious
Reflective
Responsible
A good teacher can inspire, hope, ignite the imagination and instill a love of learning.

Brand Henry
How do we teach these skills?
Make it relevant
Teach through the disciplines
Develop lower & higher order thinking skills
Encourage transfer of learning
Teach students to learn to learn
Address misunderstandings directly
Promote teamwork
Exploit technology
Foster creativity
Provide opportunities
Build trust & connect
The 21st Century teacher is the adapter, communicator, learner, visionary, leader, mentor, model, caregiver, collaborator, and risk taker.
Obviously, teaching in the 21st Century is a different phenomenon altogether, especially with the kind of exposure and technological advancement. When thinking about education in the last 25 years, a lot has changed. From textbooks to tablets, from chalk & duster to padlet, from green board to smartboard, from taboos and stigmas to open discussions, from being intimidated and apprehensive to being confident and inquisitive, from being the sage on the stage to the guide by the side, from teacher talk and monologues to active learning & flipped classroom; a lot has evolved.
However, the 21st Century teacher knows that the learner is the most important stakeholder and center of focus and for as long as education revolves around students and their holistic growth, it will never fade out or weaken its value.
About the author: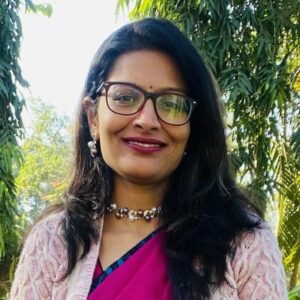 A passionate educator & an enthusiastic public speaker, Dr. Pooja Jain is currently the Head of the English Department at The Assam Valley School, Assam.