Mental Health Matters!
The status of the teacher as "Sage on the Stage" is obsolete. A teacher should create a classroom culture that promotes and prioritizes mental well-being.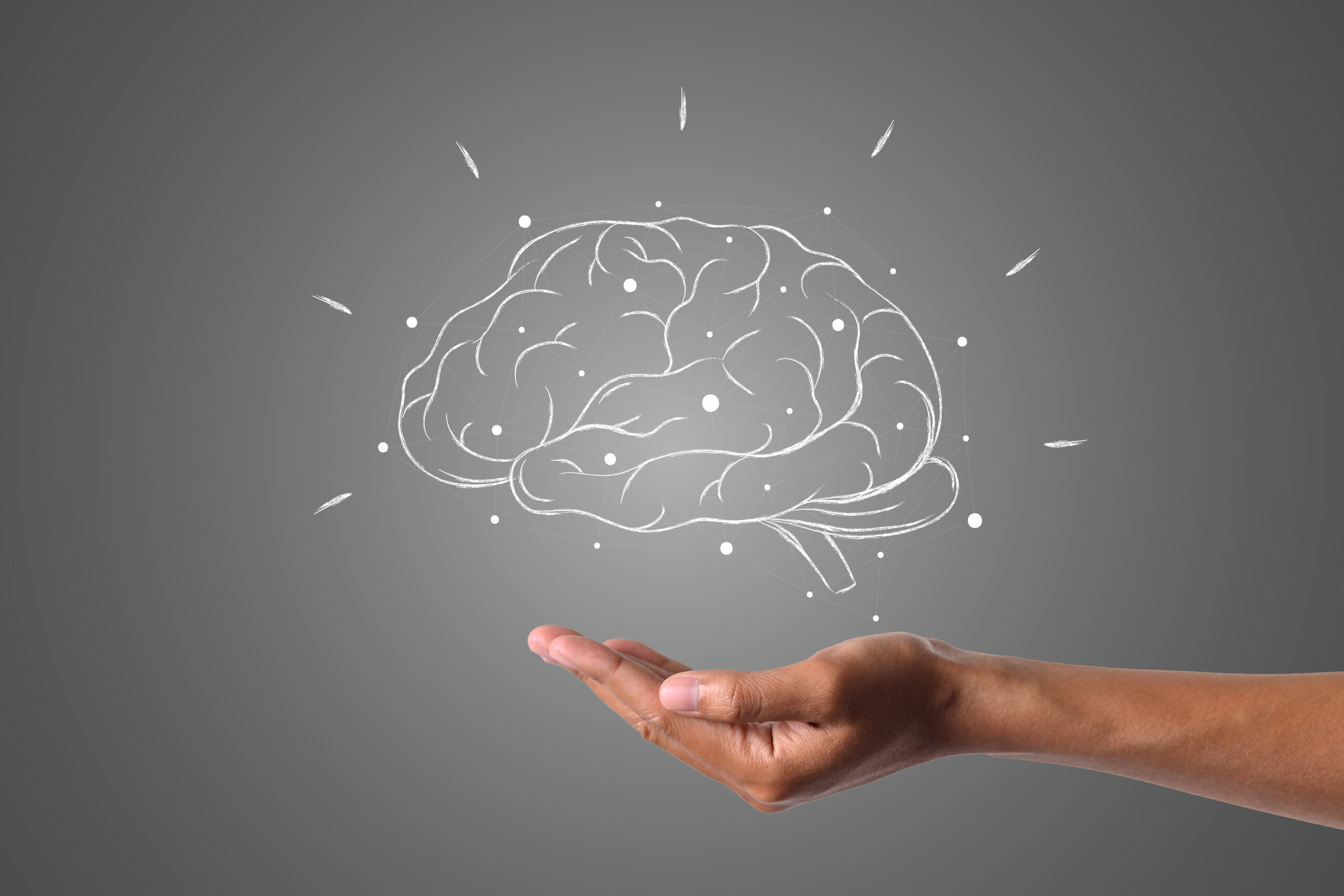 Mental well-being is central to our functioning as human beings. As renowned psychologist Abraham Maslow has rightly stated, "humans have an innate drive to grow towards fulfilling their potential in life and self-actualization." But how is it possible without well-being and good mental health?
During the pandemic, we experienced significant mental turmoil. The cases of depression and anxiety increased drastically. According to WHO, in today's day and age, depression is one of the leading causes of disability, and suicide is the fourth leading cause of death among those between the ages of 15 – 29 years old.
Mental health plays a critical role at every stage in our lives. Mental well-being includes emotional, psychological, and social well-being. Good mental health determines how we understand and handle situations that we are presented with daily. Individuals with good mental health consider stressful situations challenging and not as threat. The mental health of a person determines the way they think, feel and act in correspondence to their inner and outer worlds.
We all live in a "VUCA" world which stands for volatility, uncertainty, complexity, and ambiguity. Every day, we face challenges of work pressure, and health issues, and are continuously striving to find the balance between family life and work life. Similar are the students, who face challenges like bullying, adjustment with peers, the pressure of scoring 100%, college admissions, competitions, and what not! It takes a toll when the demands placed on a person exceed their resources and coping abilities.
Mental and physical well-being are related to each other. For example, an anxious student can experience increased heart rate, headaches, palpitations, excessive sweating, dizziness, and tiredness. People who experience high levels and prolonged stressed can develop diseases like coronary heart disease and hypertension.
It is a challenge to talk about anxiety and depression amongst students and teachers because of lack of awareness and acceptance. It is difficult to acknowledge that it is ok not to be ok. Stigma and labels around mental health make it difficult to have unbiased conversations between teachers, parents, and students about how one feels. Academics are given priority over mental health and students go through rigorous continuous assessment, a struggle for high standards of achievement, and neck-to-neck contests that undermine their well-being. The family and home environment also influences the mental health of the students and educators. So, what can institutions do to bridge this gap?
The well-being of students and educators lie in the practices and culture of the organization. This requires a Comprehensive School Approach to imbibe the best practices to promote the well-being of all the stakeholders. Mental Health Education should be a mandatory aspect of all schools. It is high time to realize that it is the responsibility of teachers, parents, authorities, and all the other stakeholders to ensure the well-being of the students.
Well-being is multi-faceted. It can be divided into various domains like emotional, social, psychological, physical, and environment. Emotional well-being means being able to manage one's emotions effectively. Social well-being is related to the ability to develop meaningful communication and healthy relationships with others. Psychological well-being includes being happy, resilient, and able to achieve goals without letting obstacles have an adverse effect on your progress. The ability to keep your body healthy and fit by engaging in healthy eating habits and exercise encompasses the physical aspect. Well-being is also promoted by creating a safe environment that is happy, conducive, and collaborative.
Some of the best practices that schools can do for students and educators should include:
Building awareness to recognize signs and symptoms of anxiety, stress, and depression.
Formulating Annual Mental Health Training Programs for educators and students.
Individual and group counseling sessions by the counselor and experts.
Organizing mindfulness workshops for stress and anxiety management.
Life Skills based Curriculum to equip the students to handle adversity.
Teaching the 21st-century skills and their importance.
Breaking the taboos by creating Mental Health Awareness.
Creating a comfortable environment to share feelings while maintaining confidentiality.
Fostering a culture of trust and value in the school.
Organizing mental health talks by people who have struggled and opening their stories to inspire.
Seeking necessary support from psychologists and mental health experts.
Encouraging students/teachers to ask for help in a confidential setting.
Promoting the culture of collaborative work in the schools as collaboration diffuses anxiety.
The status of the teacher as "Sage on the Stage" is obsolete. The role of the teacher now is not only limited to teaching. S/he acts as a mentor to impart and imbibe values and skills in the students to make them future-ready. A teacher should create a classroom culture that promotes and prioritizes mental well-being.
First, the teacher needs to make their students feel that they are valued as an individual. It is important to build trust and belief in students. The teachers must contribute to building high self-esteem in students.
Secondly, creating an environment of appreciation and acceptance in the classroom. Teachers should aim to express unconditional positive regard towards the students without being judgmental. Parental acceptance of issues is also important.
Next, being empathetic identifies the areas where the students experience anxiety and need support. For example, helping the students during the examination to reduce anxiety and stress.
Inculcating Student-Led Experiential Learning projects in the curriculum helps the students to learn and explore at a pace suited to their capabilities. This will not only foster the learning process but also promote curiosity and excitement amongst the learners. Hence, students will not consider studying as a source of stress.
The teachers should encourage students to participate in mental health conversations in the classroom. We need to encourage the students to open up and share their feelings and create a healthy, judgment-free environment for healthy communication. We need to break the myths and sensitize people around the that "I am not the only one".
Installing empathy boxes around the school campus where the students can write about their problems on paper, put it in the box, and approach the school counselor without having to undergo the pressure of stigma attached to getting "mental help".
Role models play an imperative role in the life of students. Discussions on the life of people who have overcome hardships and struggles with mental health should be promoted. The aim of the discussions should be to equip the students with skills and develop resilience.
Depending on the student's age group different activities can be planned on a weekly basis to help the students to vent out their feelings in the form of play, art, drama, and music.
Students look forward to listening to stories and personal experiences. The teachers can share some of their personal experiences to help the students build a connection and create a conducive environment for the students to learn from real-life experiences.
At the end of the day, we must realize that Mental health issues do not develop overnight. The signs and symptoms develop over the course of time. We need to be sensitive enough to observe and understand the signs of mental distress. One should seek help and support others to help battle the stigma surrounding mental health so that we can promote an environment of acceptance, affection, and empathy towards others.
"Not all battles are visible, and neither are the victories." ― Brittany Burgunder
Author – Tanvi Sharma, PGT Psychology, Mayo College, Ajmer.
Trends Of Artificial Intelligence (AI) For Online Exams
The automatic evaluation of evocative answers in online tests using AI can have many beneficial impacts on both students and teachers.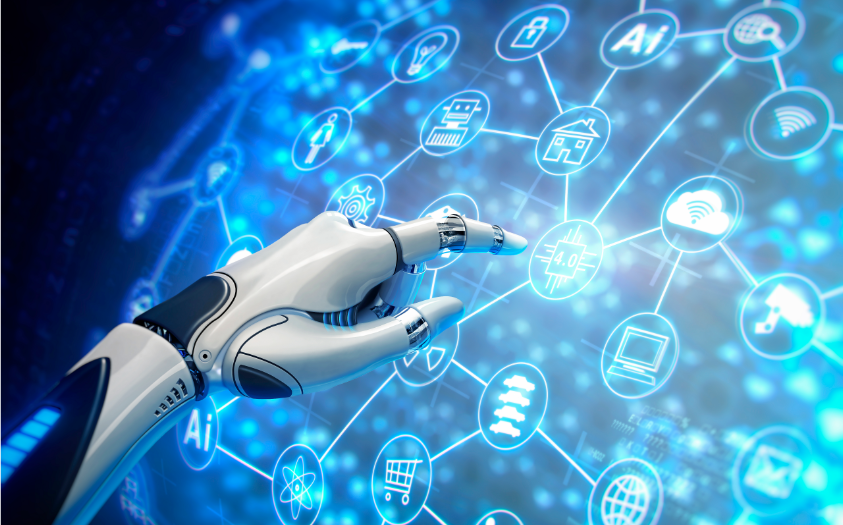 Contrary to the common belief, teachers also experience exam anxiety; exams are logistically challenging and demand extensive planning. Setting up a question paper, or rather several different sets of question papers, printing those question papers and answer sheets, securely delivering those question papers to exam centers, gathering those papers, sending them to teachers for correction, and then publishing the results are all steps in the process.
There is a pressing need for innovative exam administration methods since teachers must spend a lot of time planning, administering, and arranging exams rather than using that time to better support their students and classrooms.
Simply said, the Indian educational system is enormous. Out of the three hundred and fifty million people enrolled, seventy million have entered higher education alone in the last two decades. Now, it is a very difficult undertaking for many state and central education boards to plan and perform tests for millions of pupils. Paper leaks have occurred during exams administered by several state boards and the Central Boards for a variety of reasons. A lot of time, money, and labor are needed. When one exam is finished and its results are out, it's time to begin planning for a new exam.
Many universities grapple with paper checking and publication issues in addition to paper leaks. The lengthy process of reviewing thousands of papers might cause findings to be months late due to the continuous instructor shortage. For instance, the Mumbai University results were not released for five long months, which caused a sense of apprehension among students and their parents. Similar issues exist with college-level exams, which makes administering them a difficult undertaking.
What's next?
Online tests largely depend on artificial intelligence (AI) and machine learning (ML) to ensure security and stop cheating. The use of facial and speech recognition technology is one way that AI and ML are deployed in online exams.
    How can we make conducting exams easier? 
    How AI is bettering online exams
    Onscreen Marking System
    AI-powered tools to evaluate answer sheets
The AI-based exams commonly alluded to as AI-proctored tests, do away with the requirement for placing onsite invigilators and offer a setting free from plagiarism. The webcam stream from the candidate is continuously monitored by the AI proctoring program, which flags or reports any suspicious activity. Exams powered by AI make it simple to keep track of lots of applicants.
Universities have expanded online education as a result of the sharp increase in the deployment of AI in exam automation. Center-based exams are expensive for students and drain a university's finances because proctors must be hired, a location must be chosen, and other logistical considerations must be made. However, as auto-proctored exams and exam automation become more commonplace thanks to AI, colleges are doing so because these methods are the most financially sound and maintain academic integrity.
❖    Extraordinary Features of AI-Based Exams
Universities benefit from auto proctoring because it provides reliable, efficient, and economical solutions through AI-based tests. Exams that are automatically proctored cost a third less, making this a more economical technology. When students from all around the world take exams, the auto proctor functions like a human invigilator. Due to its interactive characteristics that aid in producing an environment free from cheating, the system has acquired credibility.
⮚    Image Recognition
In light of recent rigorous research by engineers and neuroscientists, AI-based tests now come with sophisticated facial recognition characteristics. Universities deploy facial recognition-based AI proctoring devices to make sure students don't cheat on exams. The volume of photos provided to the system directly correlates to the detection's accuracy and precision; the system highlights instances of cheating. Impersonation is also less likely when a government-approved photo ID is used for authentication. Compared to the 97.53% attained by humans, the Gaussian Face algorithm created in 2014 by researchers at Hong Kong University achieved facial identification scores of 98.52%.
⮚    Voice Recognition
To assist systems to comprehend human speech, researchers have long worked on voice recognition technology. By showing a graphical representation of the speech patterns, a voice-enabled auto proctor may recognize audio for verification and match it to any background noise to eliminate instances of cheating. Accelerators for AI are helping businesses transform digitally. As a result of numerous technical developments, AI has advanced by doing away with the necessity for human invigilators to create student report cards. After the exam, system-generated reports based on the performance of the students are delivered to the universities. Universities regard AI-based tests as a one-stop solution for delivering an effective, economical, and scalable option for online education since technology has increased the integrity and legitimacy of the exams. The dependence on technology grows as a result of the rising requirement to deliver high-quality instruction to a sizable student body, eliminating errors and adopting exam automation. Given how rapidly AI is being adopted, manual and live proctored exams may be phased out over the next five years, opening the door for a completely automated test procedure.
Whether it's for educational institutions or corporate hiring, integrating AI into the assessment process offers certain special advantages that are not possible with conventional methods. A startup using artificial intelligence to power exams enables organizations to administer the evaluation at scale. This was born out of the necessity to ensure that every student had a personalized learning experience and to establish a system where each student is routinely evaluated based on their abilities. AI is used in many psychometric tests for job candidates and employees, even in the corporate world. In situational judgment tests (SJT), this can take the form of convincing algorithm-based judgments derived by examining test-taker replies, or it can take the form of genuine chatbot-style interactions with applicants. HR and talent choices are increasingly frequently influenced by the implementation of AI in assessment.
Re-evaluating the assessment process
When it involves hiring in corporations or educational institutions, AI integration offers certain special advantages that cannot be obtained through conventional methods.
The first on the list is that AI can analyze enormous amounts of data with improved efficiency and precision—far more so than any human can. Today's computers are more powerful, thus more candidate data can be precisely processed in less time.
Second, AI confronts the prejudices and stereotypes held by people that frequently manifest during appraisal. It results in arbitrary marking in the educational setting, but it might result in bad hiring decisions for businesses. Nevertheless building this trust requires that the AI system's programming be done impartially. The algorithm will always produce biased results if the input data is biased, to begin with. Finally, AI provides socially-distant yet trustworthy evaluation methods without compromising the sanctity of the assessment process in a time when being near to one another is considered the greatest of all crimes. Artificial intelligence (AI) has a significant role to play in evaluating enormous amounts of candidate data by merging many features, such as robotic process automation, machine learning, pattern matching, natural language processing, etc.
Examiners can use the resources provided by automated proctoring programs to stop cheating. The software can log system data, restrict online access, and track keystrokes. To record test takers and their surroundings, they can also seize control of computer cameras and microphones.
AI is used by certain programs to "flag" dubious behavior. Facial recognition algorithms verify that the student is still seated and that nobody else has entered the room before proceeding. The algorithms also pick up on other behaviors that can point to cheating, such as whispering, weird typing, strange motions, and so on.
Examiners can expand their investigation by checking previously recorded video and audio and questioning the student once the program "flags" an occurrence. A necessity during the pandemic, automated proctoring software claims to lower exam cheating when given remotely. Fair tests safeguard the value of credentials and convey the importance of academic integrity. They play a significant role in the certification criteria for professions like law and medicine. Honest students are wronged by cheating. If left unchecked, it provides these pupils more motivation to cheat.
Simple technical approaches can get around a lot of the anti-cheating safeguards, according to our evaluation of the software. This result indicates that the tools might only offer modest advantages. It poses a security concern to make pupils install software that has such extensive computer control. In some circumstances, even after students uninstall the software, it slyly persists.
Some pupils might not have access to the required hardware or the quick internet connections the software needs. This results in technological problems that are stressful and detrimental. 41% of the pupils in one incident had technical glitches.
Online proctoring raises privacy concerns. Examiners can peer into students' houses through video capture and study their faces covertly. It differs from conventional in-person test supervision in that it is conducted with such close observation and is videotaped for potential later viewings.
Truth and bias Significant fairness issues are raised by proctoring software. The software we studied uses facial recognition algorithms, but they aren't always reliable. The algorithms utilized by the big US-based manufacturers do not distinguish darker-skinned faces as correctly as those with lighter skin tones, according to forthcoming research by one of us. The resulting covert discrimination may exacerbate existing biases in society. Similar issues with proctoring software and facial recognition technology, in general, have been identified by others.
Concerningly, the proctoring algorithms can mistakenly identify test-takers who exhibit unusual eye or head movements. This could give rise to unfounded assumptions about students who are neurotypically different or who have unusual exam-taking habits. Exams are already stressful experiences that have an impact on our behavior, even without automated proctoring.
Investigating baseless suspicions
Educational institutions frequently have the option to accept or reject certain automated functions. The proctoring corporations may assert that AI-generated "flags" are just grounds for the school to look into possible academic dishonesty and not evidence of it.
However, when based on erroneous machine-generated suspicions, looking solely into and questioning a kid can be unfair and distressing in and of itself.
Automated exam monitoring may also set a wider standard. The general public is becoming more concerned about surveillance and automated decision-making. When introducing potentially dangerous technologies, especially when they are imposed without our genuine agreement, we should exercise caution.
It is essential to devise methods for remotely grading exams fairly. Exams won't always be able to be substituted by other forms of testing. Nevertheless, organizations utilizing automated proctoring software must be responsible. This entails being open and honest with pupils about how technology operates and potential outcomes for student data. Examiners should also provide useful alternatives, such as opportunities for taking the exam in person. Providing alternatives is fundamental to informed consent.
In China, one out of every four schools uses AI to assess student homework. This system, which uses machine learning, can automatically grade students' work and, in some contexts, even make recommendations.
Some online grading tools can even read and comprehend the handwriting of the candidate while scoring the test papers nearly as well as teachers! These tools make it simple to discern letters, numbers, and other symbols.
These AI-powered gadgets also have the benefit of learning, just like people do. So, thanks to machine learning, if the system makes any missteps and those mistakes are reviewed and rectified by teachers, the system won't repeat them.
These tools are also considerably quicker than teachers; some of them can analyze answer sheets in as little as 90% less time. As a result, results might be released shortly after the exam is over. This can save a tonne of time and work while also addressing the university's lack of evaluators. The use of AI for the automatic assessment of descriptive responses in online tests has several benefits. Among the advantages are:
AI algorithms can efficiently and accurately assess a high volume of exam responses, which reduces the time and effort needed to mark exams and frees up teachers to concentrate on other elements of instruction.
Increased accuracy and efficiency when marking examinations.
Improved fairness and objectivity in grading. All students receive the same degree of evaluation thanks to the objectivity and consistency of AI algorithms, which also reduces the possibility of bias or human error in grading.
For students, detailed and personalized comments. The strengths and flaws of each exam answer are highlighted, along with recommendations for improvement, by AI algorithms. This can aid pupils in bettering their abilities and comprehension of their performance.
enhanced information reporting and analytical capabilities. Exam answers can be used by AI algorithms to create comprehensive data sets, which give teachers the ability to monitor academic achievement, spot trends, and patterns, and decide on teaching and learning strategies.
Overall, the automatic evaluation of evocative answers in online tests using AI can have many beneficial impacts on both students and teachers, strengthening the efficiency, timeliness, and equity of the exam process.
Author – Kamaljeet Yadav, Principal, Subodh Public School, Jaipur