A few conversations from Twitter on Global Education & Skills Forum and Global Teacher Prize
The Global Education and Skills Forum (also known as the "Davos of Education") meets at Atlantis, The Palm in Dubai, starting tomorrow. This year, through the theme of 'How do we make 'Real' global citizens?', the Global Education & Skills Forum is challenging its delegates to consider what we need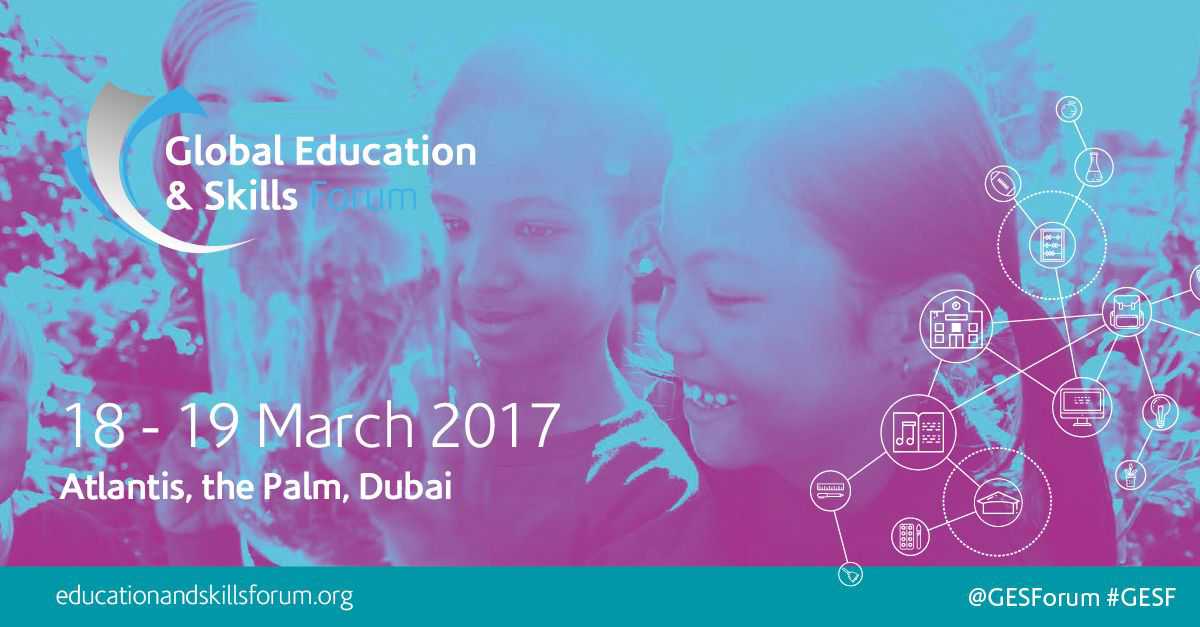 The Global Education and Skills Forum (GESF, also known as the "Davos of Education") meets at Atlantis, The Palm in Dubai, starting tomorrow. This year, through the theme of 'How do we make 'Real' global citizens?', the Global Education & Skills Forum is challenging its delegates to consider what we need to teach our children and how we can move those lessons to action.
The Global Teacher Prize, also known as the "Oscars" of education will be awarded on the 2nd day i.e. 19th March 2017 of the Global Education & Skills Forum. Instituted by the Varkey Foundation in 2015, the Global Teacher Prize is a $1million award to recognise exceptional teaching!
We decided to look at the buzz and news on #GESF and Global Teacher Prize and share it with our readers using the micro-blogging site Twitter. Here are a few tweets to bring you up to date on GESF:
On my way to Dubai to the @GESForum. Proudly representing Finland and @HyPlusHelsinki at this Global #Education -event. Off to plane! ???? pic.twitter.com/4iNCzu8Dts

— Ilkka Kurkela (@IlkkaKurkela) March 17, 2017
#Pakistani #teacher among top 10 Finalists for the 2017 Global Teacher Prizehttps://t.co/otDJvtm5nK via @TeacherPrize #TeachersMatter

— Babar Shahbaz (@DrBabarShahbaz) March 17, 2017
A computer science teacher of our community @TeacherPrize top 10 #GESF @WSOComputing. Best of luck https://t.co/LWYUtOGqjL

— Shafaque (@shafaque_r) March 17, 2017
#GESF #Teachers for Peace – a peace sign made of items from Varkey Teacher Ambassador's countries. #teachersmatter pic.twitter.com/Tb92RXp0KG

— Naomi Volain (@NaomiVolain) March 17, 2017
Yogi, mystic and guru: @SadhguruJV is coming to #GESF 2017 https://t.co/OwrYf24x6k @ishafoundation pic.twitter.com/2kSr7I6gff

— Global Ed & Skills (@GESForum) March 17, 2017
Congratulations to all of our Top 10 Finalists. It is my sincere hope that your stories will inspire those looking to enter the (1/2)

— Sunny Varkey (@sunnyvarkey_) February 22, 2017
teaching profession and also shine a powerful spotlight on the incredible work teachers do all over the world every day. (2/2) pic.twitter.com/FT4rf0ZvNt

— Sunny Varkey (@sunnyvarkey_) February 22, 2017
Education doesn't change the world. Education changes people. People change the world. @GESForum @TeacherPrize #teachersmatter

— Claire Gault (@claire_gault1) March 17, 2017
Whatever the question, Education is the ANSWER. S-Varjey. @TeacherPrize #TeachersMatter pic.twitter.com/iKi0XuCLgx

— Wamaya (@mikewamaya) March 17, 2017
"Whatever the question, Education is the answer" #teachersmatter @VarkeyFdn @jaItalia @CJenner_JA @JA_Europe pic.twitter.com/WGZisLHhML

— Prof Armando Persico (@persico_prof) March 17, 2017
Excited to be attending the Global Education Skills Forum & Global Teacher Prize Announcement. @GESForum @TeacherPrize #TeachersMatter #GESF pic.twitter.com/ijWXI1A5ck

— Lopa Patel (@lopapatel) March 9, 2017
Education is the solution to all the problems in the world. @sunnyvarkey_ #teachersmatter #gesf #edchat pic.twitter.com/YHLQ55ALq2

— Michael Soskil (@msoskil) March 16, 2017
To stay updated on the happenings at GESF, follow @GESForum, @TeacherPrize and the hashtags #GESF, #TeachersMatter on Twitter.
Visit the below websites for more information:
Global Education & Skills Forum, Programme and other details
The top 10 Finalists for Global Teacher Prize 2017
If you are at Global Education & Skills Forum and would like to share your experience, then do send us your thoughts, write-ups & pictures and we will publish it in a form of a story/blog on our platform. Our email address is [email protected]. If you would like to meet us at #GESF and share your story in person, then tweet us at @Scoonews.
Metaverse Revolutionizes Education: India and China to Benefit by 2031, Says Report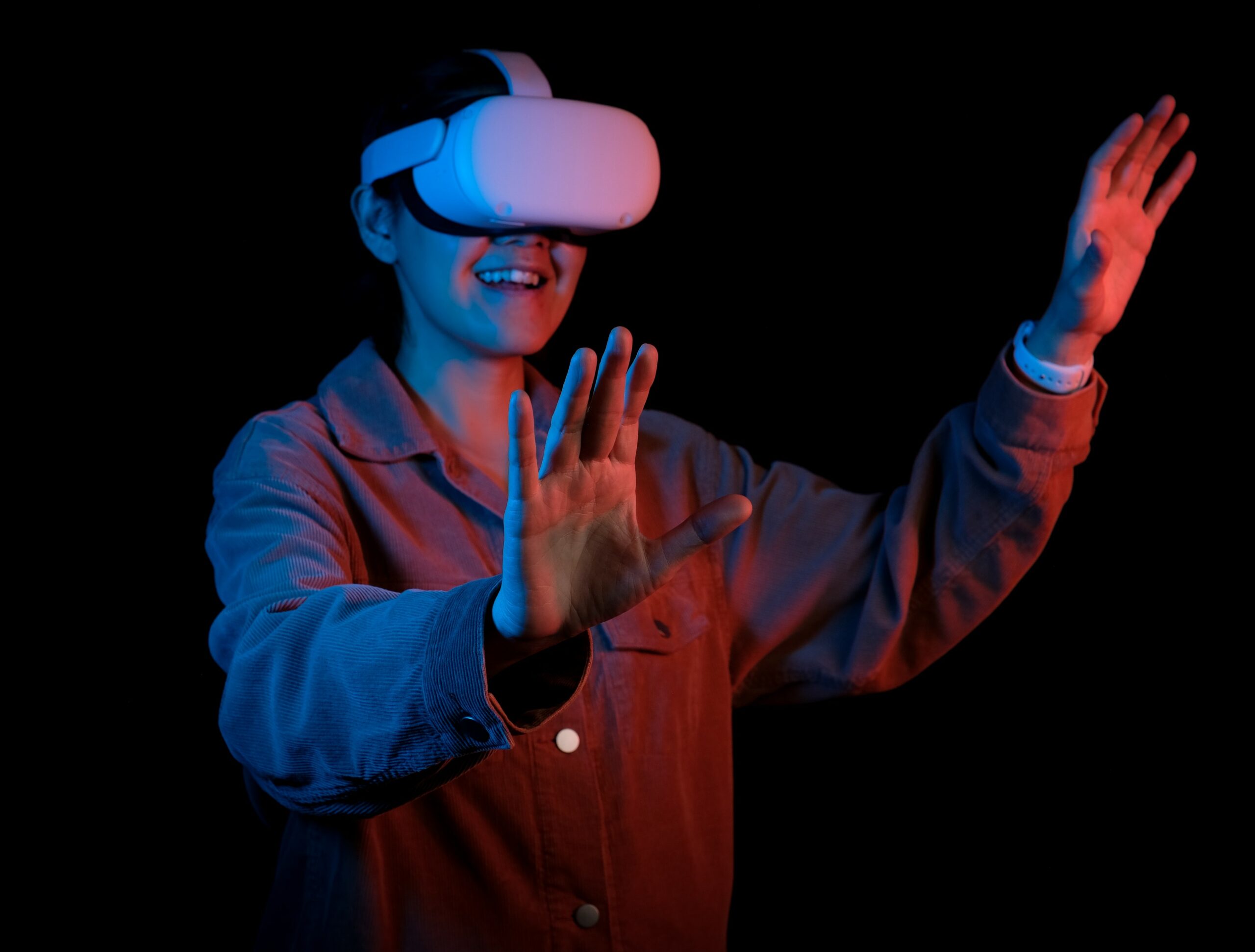 A recent report by research firm InsightAce Analytic reveals a significant shift in the education sector, as the metaverse, supported by blockchain networks, is set to reshape the learning landscape by 2031. With an estimated annual growth rate of 38.42 percent, this transformative fusion of education and the metaverse is projected to generate over $102 billion (approximately Rs. 8,48,980 crore) in revenue.
Metaverse ecosystems, providing fully functional virtual environments for work, play, and social interaction as digital avatars, are poised to revolutionize education. This evolution could see educational institutions establishing their presence in the metaverse, offering inclusive access to education while eliminating barriers such as travel, health issues, and the financial burden of traditional educational necessities.
According to InsightAce's 'Global Metaverse in Education Market Size, Share & Trends Analysis Report,' the surge in e-learning adoption and the growing interest in immersive learning environments are key drivers behind the metaverse's expansion in the education sector. The convergence of factors like increased internet adoption, 5G connectivity, cryptocurrencies, cloud services, and emerging technologies such as AI, VR, and AR further propels this integration.
The report highlights that North America and the Asia-Pacific regions are expected to witness the fastest adoption of metaverse technology in education. Developing nations like China and India, with their substantial populations and advancements across various industries, present promising opportunities for market players.
Numerous metaverse ecosystems, including The Sandbox and Roblox, are already offering captivating experiences in this space. Meta, led by Mark Zuckerberg, is also working to enhance the usability and realism of the metaverse, focusing on making digital avatars appear more lifelike. Despite these advancements, the report emphasizes the need for affordable hardware to seamlessly transition between the physical and virtual worlds. Some ed-tech platforms have already begun integrating metaverse technology into their offerings, including Invact Metaversity, Tomorrow's Education, 21K Schools, Roblox, the University of Miami, and the University of Nevada.
In a move towards metaverse-based education, the University of Tokyo, Todai, introduced a range of study programs in the metaverse. Former India head of X, Manish Maheshwari, sees the metaverse as a solution to address the global education crisis and is now part of the Invact Metaversity team. This emerging trend signifies a transformative shift in the education sector, driven by the metaverse's potential to revolutionize the way we learn and engage with educational content.