A selection of some of Prof Sugata Mitra's seemingly sensational yet deeply sensible quotes
A visionary in the field of education and technology, Prof Sugata Mitra's thoughts and concepts have seemed radical to many, and just plain reasonable to most. His statements mirror his revolutionary thought process, in a manner that's simple and inspiring…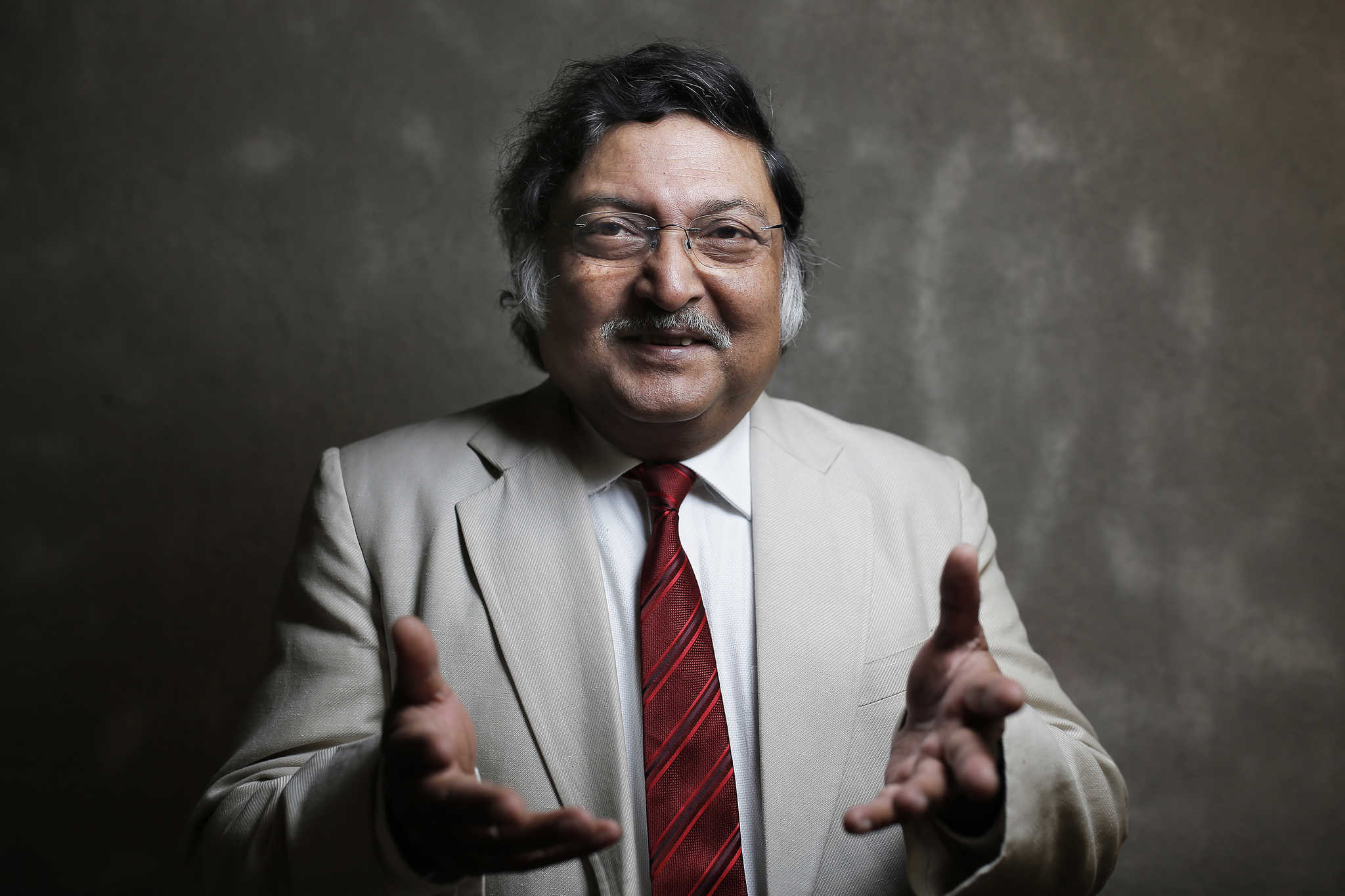 A visionary in the field of education and technology, Prof Sugata Mitra's thoughts and concepts have seemed radical to many, and just plain reasonable to most. From his observation that all children have the potential to learn, whether formally or informally, to allowing internet in the examination hall, his views have found resonance – and some healthy resistance! – worldwide.
His statements mirror his revolutionary thought process, in a manner that's simple and inspiring…
Knowing Vs. Learning
"Once we get past knowing, we move into an era of learning. Knowing is about repeating facts, like 'I know how far it is from A to B' or you could say, 'I know to multiply three digit numbers' or 'I know that you are not in the best of moods'—these are different kinds of knowing. I think this is no longer the most important factor in education. Learning is the new skill. Imagination, creation and asking new questions are at its core."
System Called School
"The Victorians created a global computer made up of people. It's called the bureaucratic administrative machine. In order to keep that running, you need lots and lots of people. They must be identical to each other … So they created a system, called school, to make parts [for this human computer]. They must have good handwriting, they must be able to read, and they must be able to add, subtract and do division… But these skills aren't as necessary with the advent of computers."
Empowering Children
"The best schools tend to have the best teachers, not to mention parents who supervise homework, so there is less need for self-organised learning. But where a child comes from a less supportive home environment, where there are family tensions perhaps, their schoolwork can suffer. They need to be taught to think and study for themselves."
Universal Education
"We spent 7000 years debating this issue of how do we educate everybody. We have never lived in a world where one standard educated everyone. And given that we have failed for over 7000 years, perhaps we will never have one standard. Maybe the right conclusion is that we do away with standard education. Maybe the convergence of technology and curiosity will solve this problem."
Outdated Ideology
"Schools still operate as if all knowledge is contained in books, and as if the salient points in books must be stored in each human brain – to be used when needed. The political and financial powers controlling schools decide what these salient points are."
Changing Times
"We live in a world where, when we want to know something, we can learn it in two minutes. Could it be, the devastating question, that we're heading towards a future where knowing is obsolete?"
Thinking Vs. Rote Learning
"In most schools, we measure children on what they know. By and large, they have to memorise the content of whatever test is coming up. Because measuring the results of rote learning is easy, rote prevails. What kids know is just not important in comparison with whether they can think."
Collective Knowing
"Within five years, you will not be able to tell if somebody is consulting the internet or not. The internet will be inside our heads anywhere and at any time. What then will be the value of knowing things? We shall have acquired a new sense. Knowing will have become collective."
New Learning
"Profound changes to how children access vast information is yielding new forms of peer-to-peer and individual-guided learning."
Learning Informally
"Why do we have schools in the first place? I've been looking for an answer to that question for quite some time and there are many complex answers about fulfilling the human potential which I don't quite understand. We view children like batteries to charge. What if you do not have an opportunity to go to school, are you only a half-charged human? All humans have the potential to learn, formally or informally."
Defining Education
"Our current definition of education is to produce individuals who can fit into a bureaucratic machine. Education prepares to be one piece of a machine. Our current education system produces spare parts for the machine. Everything falls into place and that is why everyone dresses the same way and why everyone is taught to know the same things. The result is a society that creates identical factory workers. The day of the factory is done. The West needs a fresh model."
Talking Smart
"A generation of children has grown up with continuous connectivity to the internet. A few years ago, nobody had a piece of plastic to which they could ask questions and have it answer back. The Greeks spoke of the oracle of Delphi. We've created it. People don't talk to a machine. They talk to a huge collective of people, a kind of hive. Our generation doesn't see that. We just see a lot of interlinked web pages."
Role of Teacher
"In Self Organised Learning Environments (SOLEs) the teacher becomes a friend. It's as though a group of you are going somewhere unknown and you have a trustworthy friend, who also doesn't know where you are going, but who could be useful. A comforting person to have around."
Internet in the Examination Hall
"The examiner would need to ask questions that are much deeper, to which the internet doesn't have the obvious answer. Change the environment and the assessment process, and that would very gently and quite quickly create a very profound change in the education system."
New Literacy
"In India, I found two illiterate people texting each other. They had invented a language for themselves which you and I would not understand. I wonder: are there such things as illiterates at all? Yes, if we give them an examination on grammar, but maybe we've got the definition wrong and there's a new literacy that we're unaware of."
Education & Interest
"I got an interesting phone call once from Colombo, from the late Arthur C. Clarke, who said, 'I want to see what's going on'. And he couldn't travel, so I went over there. He said two interesting things, 'A teacher that can be replaced by a machine should be!' The second thing he said was that, 'If children have interest, then education happens'. And I was doing that in the field, so every time I would watch it and think of him."
Proactive Tech
"Technology is no longer just an aid—a crutch to help you do things better or more quickly. Our tech is now increasingly doing things for us without us even asking. Some people find that scary or even distasteful, but I find it a good sign. On the way to the airport today my cell phone was updating me with traffic conditions automatically, and asked if I'd like to download my boarding pass. Technology has always been assistive, but in a reactive way. Now it's proactive, and that's a shift I like."
Assessment Overhaul
"I think we need automated methods for testing questions which are open-ended, which ask the child what he thinks of a certain issue, which asks questions to which there are perhaps no answers. So then all you can say is: 'current understanding tells us that this is what the answer might be.' But who is going to evaluate?
I think governments need to put together task forces to re-examine how the assessment system can be overhauled completely. It's not a question of improving the existing assessment system – we need a complete change.
I don't know what that change will be. Perhaps one day it could be sort of biometric – so you don't actually have questions and answers. Or you do have questions and answers, but what you're measuring is what's happening inside the brain."
Rote Learning
"The Hole in the Wall showed that children can learn with minimal supervision. Since then, the Internet has changed very dramatically. Information is everywhere. Consider how students react to examinations: 'This is all rubbish, as it's all on the Internet.' Most information you can find online, within minutes. So maybe memorizing facts is no longer important."
Finding Information
"A teacher makes you read many books for 12 years and memorize the content, simply because you cannot carry a library around on your shoulders. For example, many people learned how to solve a quadratic equation. But have you ever faced a situation where your life would change if you solved a quadratic equation? Arming children with memorized facts 'in case you ever need them' is no longer needed. Instead, children must have the ability to find information when they need it, quickly and accurately."
Changing Classroom
"…Through what I call 'self-organized learning environments'. This is when a semi-chaotic group of learners with no supervision are asked a big question, then go find the answer. Kids have a natural curiosity—they always want to know 'why?' So if you can learn science in the process of answering big questions, they remember that information."
Ideal Examinations
"I'd change what a school exam looks like. We all know what they look like now: The teacher asks us if an object falls at X feet per second and it's Y meters above the ground, how long will it take to hit the ground? But is that relevant? If we can't answer that, are we uneducated? And who decided that? Instead, I want exam questions to excite children. I just got a Twitter message from a kid whose question was 'Are we real?' That simple question covers so much. I'd like to give students an hour with the Internet and anyone they'd like to communicate with. Then they'd write a page on the topic. That's more valuable than learning how fast an object will hit the ground when it's placed so many meters in the air."
Mental Blocks
"Too often we see that teachers and educational administrators feel threatened by self-organized learning. They, therefore, think it is not learning at all."
Teacher-Enabler
"Just because you say something is obsolete it doesn't mean that everything associated with it is also obsolete. There are many aspects of teaching that should still be used. For example, the ability to raise an interesting issue or question, which perhaps learners would not have raised by themselves, is a very important task of being a teacher.
As a teacher you can say something like: 'Guess what, I was wondering why eggs are egg shaped.' Usually nine-year-olds would react by saying: 'Yeah, well they are egg shaped because…' and they'll say something absurd, so then you ask: 'Are you sure?' And they'll say no, which means you can prompt: 'Do you think you could use the internet and figure it out?' Suddenly you've sparked research into three dimensional geometry."
(Sources: TED Blog, Wired, The Guardian, The Spectator, hundrED)
Images used for representational purpose only, and are the copyright of their respective owners.
This article was published in our April 2018 special issue dedicated to Prof. Sugata Mitra and his work.
World Students' Day: Celebrating Young Indian Entrepreneurs Shaping the Future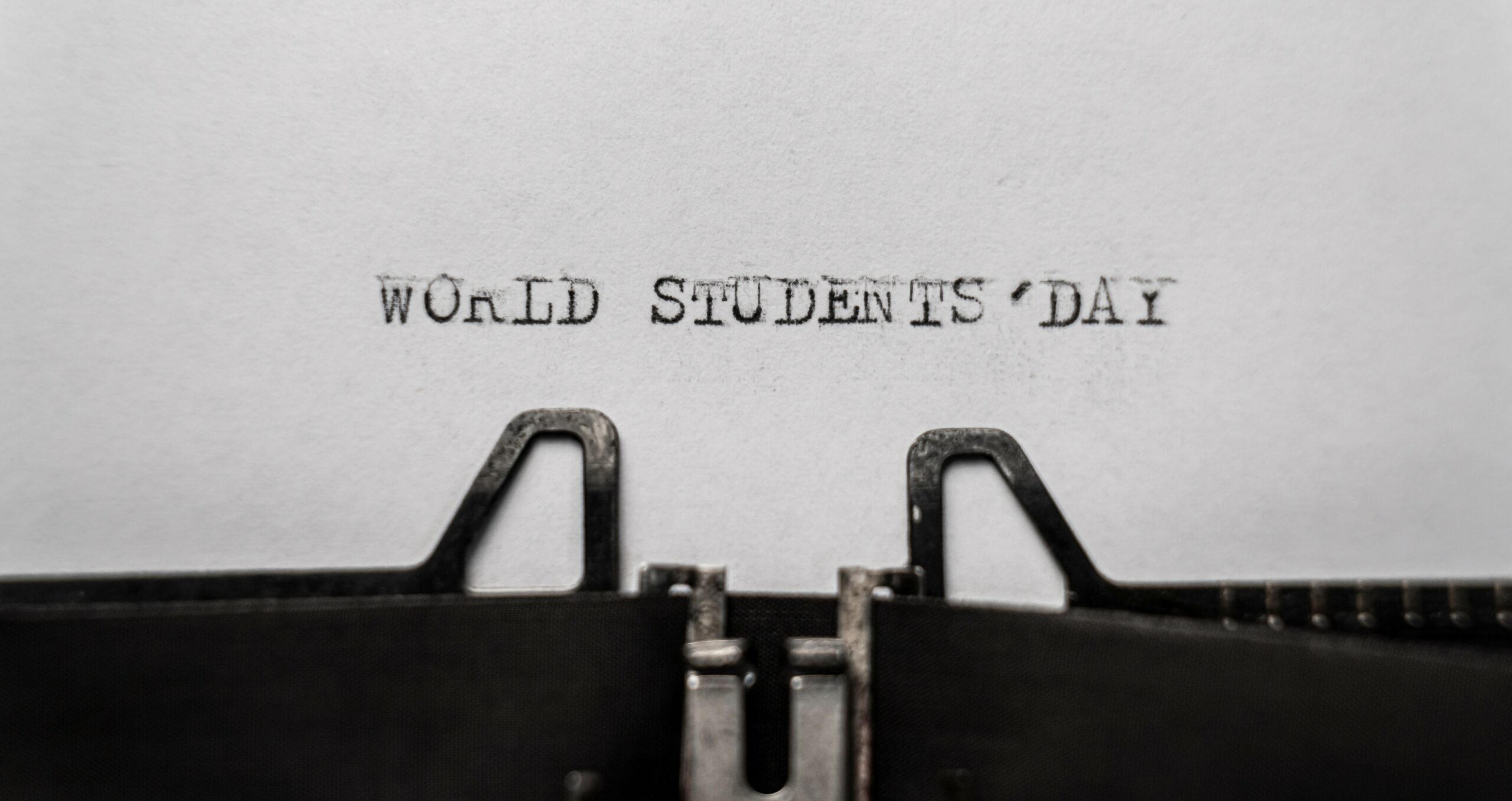 On the occasion of World Students' Day 2023, celebrated on 15th October 2023, we are showcasing stories of student entrepreneurs who are nothing less than an inspiration. They have left their indelible mark on the world through their work and innovation
Student entrepreneurs are young people who start their own businesses while pursuing their education. They are driven by their passion, creativity, and innovation to solve problems and create value in the market. Student entrepreneurship is a growing phenomenon in India, as more and more students are taking up the challenge of becoming their own bosses. According to the Global Entrepreneurship Monitor (GEM) Report 2020-21, approximately 81 percent of youth in India reported having the skills and knowledge needed to start a business. A survey by Amway India also revealed that over 60 percent of students in the country consider entrepreneurship as a good prospect for earning a livelihood. Some of the successful student entrepreneurs in India include Ritesh Agarwal of OYO Rooms, Bhavish Aggarwal of Ola Cabs, and Kunal Shah of Freecharge. Student entrepreneurship can be a rewarding career option for young Indians who want to make a difference in the world.
Aadit Palicha and Kaivalya Vohra are the young entrepreneurs behind Zepto, India's fastest-growing delivery platform that promises to deliver anything within 10 minutes. The duo met as childhood friends in Dubai and later enrolled in Stanford University, where they dropped out to pursue their dream of building a disruptive startup.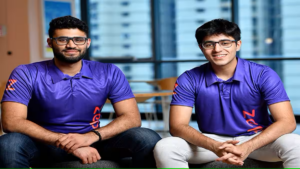 Zepto was launched in Mumbai in 2021, amid the COVID-19 pandemic, when the demand for online delivery services was soaring. The company leveraged its network of hyperlocal warehouses and delivery partners to offer a wide range of products, from groceries and medicines to electronics and fashion, at affordable prices and lightning speed. The company soon attracted the attention of investors and customers alike, reaching a valuation of $200 million in just one month of operation. By the end of 2022, Zepto had become a unicorn, valued at $900 million, and expanded to over 20 cities across India. The company also made history by making its co-founders the youngest billionaires in India, with Aadit Palicha's net worth estimated at Rs 1,200 crore and Kaivalya Vohra's at Rs 1,000 crore.
Palicha, just 23-year-old and Vohra, in his early 20's have also been recognized for their achievements by various prestigious platforms, such as Forbes' 30 Under 30 for Asia, Times of India's Unstoppable 21, and Wikitia. They are regarded as the rising stars of the Indian startup ecosystem and an inspiration for many aspiring entrepreneurs.
Tilak Mehta is a 15-year-old entrepreneur who founded Paper n Parcels, a delivery platform that offers same-day delivery services within the city at low costs. He started his business when he was 13 years old, after facing a problem of getting his books delivered from his uncle's place. He came up with the idea of using the Mumbai Dabbawalas, who are known for their efficient and reliable delivery of lunch boxes, to deliver other items as well.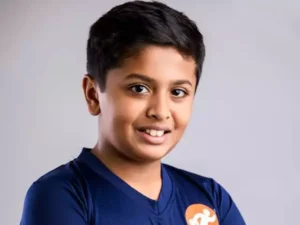 Paper n Parcels has grown to become one of the most successful startups in India, with an annual turnover of Rs 100 crore. The company provides shipping and logistics solutions to various businesses, using its online platform and network of partners and suppliers. Paper n Parcels also offers value-added services such as parcel tracking, order management, and shipping insurance.
Tilak Mehta is an inspiration for many young aspiring entrepreneurs in India. He has been recognised by various prestigious platforms such as Forbes' 30 Under 30 for Asia, Times of India's Unstoppable 21. He is also a TEDx speaker and the youngest Forbes panellist. He believes that age is no barrier to innovation and success.
Divya Gandotra Tandon is a rising star in India's entrepreneurial landscape. She is the founder and director of Scoop Beats Private Limited, a company that provides digital media solutions and content creation services. She is also the chief operating officer of ASTNT Technologies Private Limited, a company that offers web development, app development, and digital marketing services.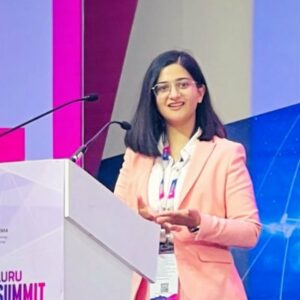 Divya started her career as a tech YouTuber at the age of 13, with a channel named Technical Divya. She later changed it to Tech Divya, which has over 30 thousand subscribers. She has collaborated with brands like Aquaconnect, Lazy Gardener, Coolpad, Infinix, and ASCENT Technologies. She has also attended launch events and confidential meetings of various tech companies.
Divya is not just an entrepreneur but also an influential figure in various domains. She is also the chairperson of the KiranPrakash Social Welfare Foundation, a role that reflects her commitment to giving back to society and making a positive impact.
Pranjali Awasthi is a teenage prodigy who has made a mark in the world of AI with her startup, Delv.AI She founded the company in 2022, when she was just 15 years old, and has raised nearly Rs 4 crore in funding at a valuation of Rs 100 crore.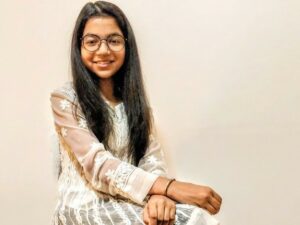 Awasthi's passion for technology and entrepreneurship was inspired by her father, who is a computer engineer and taught her coding when she was seven years old. She moved from India to Florida when she was 11 years old, where she got access to computer science classes and competitive math programs. She also landed an internship at the research labs of Florida International University, where she worked on machine learning projects.
Advait Thakur is a young and dynamic entrepreneur who has made a name for himself in the Indian tech industry. He is the founder and CEO of Apex Infosys India, a company that provides innovative solutions in automation, networking, and digital media. He is also a computer programmer, an AI researcher, and a tech influencer.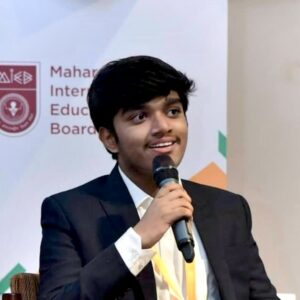 Advait's passion for technology started at an early age. He launched his first website at the age of nine and became a Google, Bing, and Hubspot certified professional. He has worked with Google's AI and Cloud Platform for several years and has developed various applications and projects using them. He has also collaborated with brands like Aquaconnect, Lazy Gardener, Coolpad, Infinix, and ASCENT Technologies.
Advait is not just a successful entrepreneur but also a social change-maker. He co-founded Crophle, a social enterprise that aims to improve the agricultural supply chain and empower small farmers. He is also the chairperson of the KiranPrakash Social Welfare Foundation, a non-profit organization that works for the welfare of underprivileged children and women.