CCTVs and international brands to improve government schools in Delhi?
In a bid to show that serious work is being done, Delhi Government is sending 90 principals to Cambridge for leadership programs. However, what difference would a 10 day course make for principals whose working contexts are entirely different from the UK?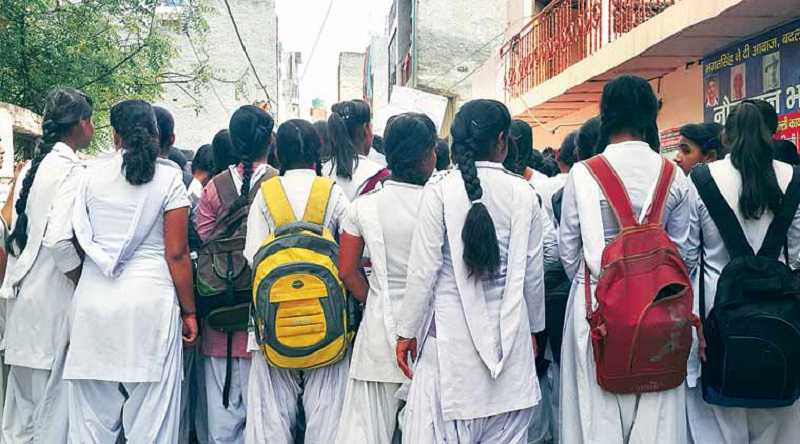 Metros are not faring very well in terms of school education, but Mumbai and Delhi tail the list. It was expected that Delhi would do things differently with the advent of a young political party. It was a given that some mistakes would be made before sense and sanity could be established. In what can only be termed as quantity over quality, the new government is ticking one arcane move after another in a bid to improve schools. First it wished to do away with portions from textbooks in order to make the curriculum more manageable. Now it wants CCTV cameras installed in classrooms across schools and some 90 principals are being sent to Cambridge for a 10-day leadership workshop. Though the intention is correct, both ideas lack a rational thinking behind each move.
If CCTVs had the power to raise teaching standards, we would have witnessed a revolution in many schools which have been invested in this technology for more than a decade now. This technology will only give us more of what we already have – control. Neither is the Principals trip to Cambridge going to be a really fruitful one. They will learn that their British counterparts have greater autonomy and freedom while every principal in Delhi whether serving in a government school or private one is constantly controlled by the Directorate.
The discrepancy won't stop there, while a British principal selects her own teachers; a Delhi principal doesn't have the liberty to select even the cushion on her chair. No matter how prestigious a private school in Delhi is, its principal cannot direct the school to be open on a day the Directorate wants it closed. In government schools, seniority elects you as a principal as there is no special criterion that entitles you to progress except your age. Administration is regarded there as a professional job, and so is teaching. And every level is equally respected, both in the system and the wider society.
Purportedly, our principals are being sent to Cambridge for "training". Given our learning curves, an 8-10 day visit to another country can at best give exposure to a different system, but it can hardly impart any meaningful training that can be retained and reused. Assuming that the British system is better, the trip will provide an opportunity to study the factors that make it better. But a week-long systemic comparison can hardly be justified as training in leadership.
A comparison of entire operating systems isn't an exercise that can be accomplished in a few days with stellar results. It needs a serious amount of reflection and importantly a similar context. That's why one wonders whether the Delhi government should have first considered an Indian institution for training school principals before sending them abroad. The decision to opt for offshore trainers does not come as a surprise as in our age patriotism is high but confidence is low. Apart from a lack of trust in our own institutions, there is blind faith in international institutions, especially the ones with names like Cambridge and Oxford.
Rather it would have made more sense to arrange a visit for Delhi's principals to London. A few of the problems that London faces somewhat mirror those faced in Delhi. Aggressive behaviour is one such problem. The Indian counterparts will have something new to learn when they observe that the British teachers are trained to contain aggression without resorting to physical force. It will also be a novel experience for the principals to note that the British teachers enjoy autonomy in shaping the curriculum despite the changes that have made Britain's system increasingly test-driven.
It will be sad indeed if our principals return with mixed feelings about progressive practices that have barely begun to make their presence felt in our system. That space is already under threat from CCTV cameras.
SHE STEM 2022 honours and celebrates women
SHE STEM 2022 encourages students to 'Unleash their imagination' as part of the Sweden India Nobel Memorial Week.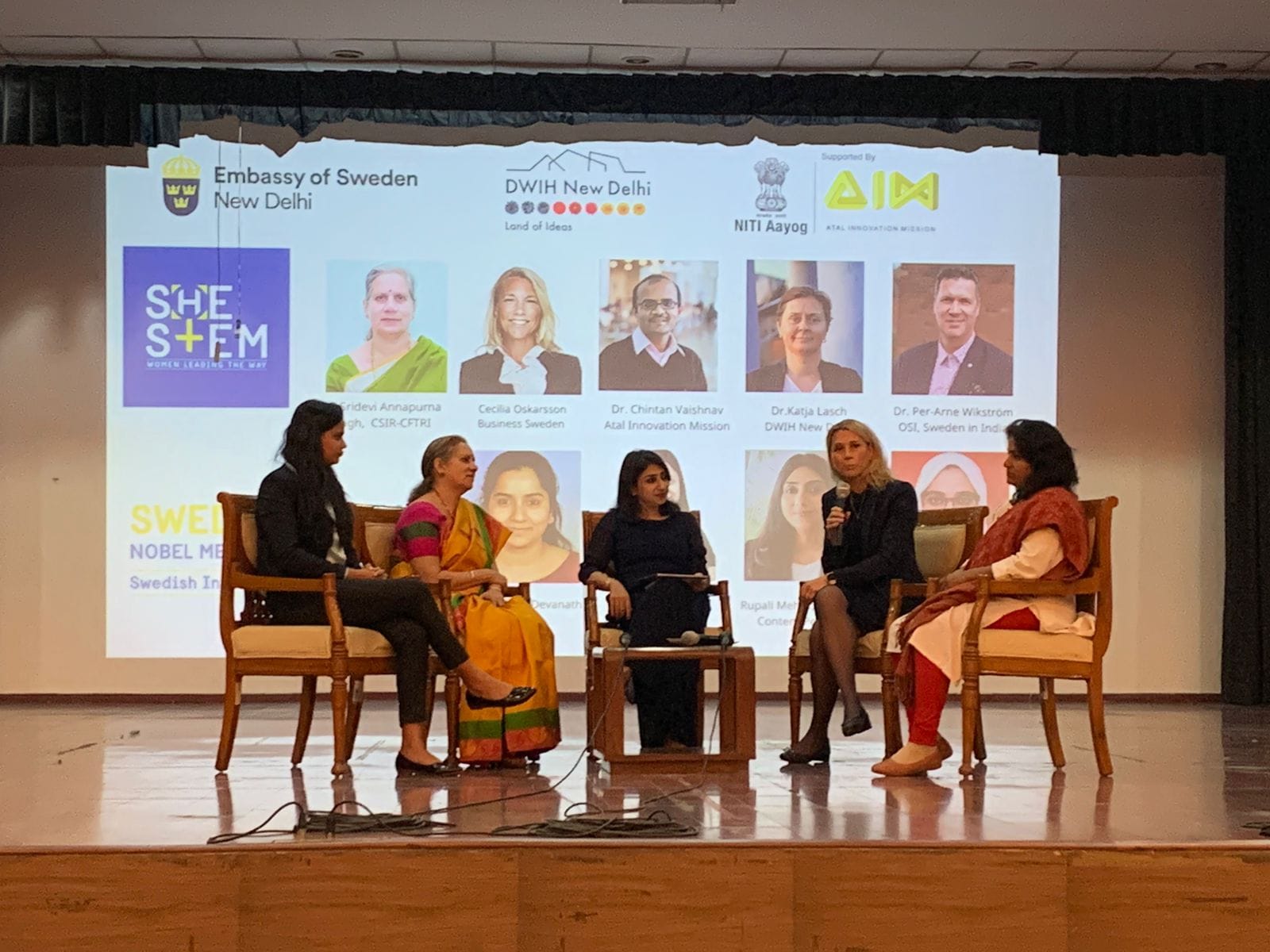 As part of the Sweden-India Nobel Memorial Week, SHE STEM, the annual event to celebrate women in the fields of science, technology, engineering, mathematics, and sustainability, was successfully held for the third year in a row.
The annual event is organized by the Sweden Embassy in India in partnership with the Atal Innovation Mission of the Government of India and the German Centre of Innovation and Research (DWIH New Delhi).
Ambassador of Sweden to India H.E. Jan Thesleff, who also addressed the students via a video message said, "We are very happy to continue the tradition of SHE STEM – it is a flagship event of the Sweden-India Nobel Memorial Week. Congratulations to all the winners of this year's SHE STEM Video challenge."
Dr. Chintan Vaishnav, Director of ATAL Innovation Mission said, "Today, the face of women's involvement in STEM is changing and the rate of participation has increased. It was in ATL Marathon 2021, that there was a spike where the women's participation was 49%. A strong STEM education will go a long way in cultivating such critical thinkers."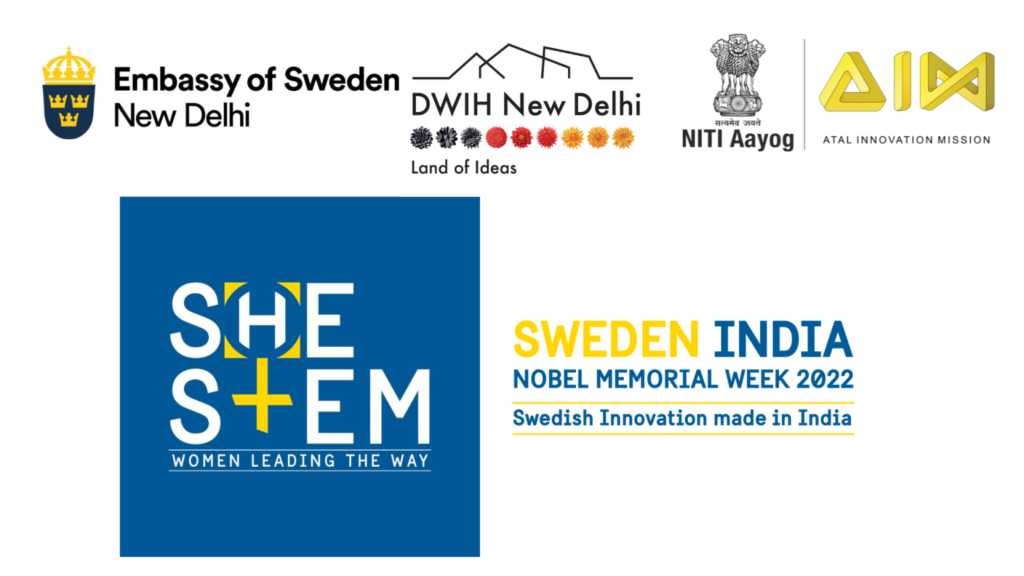 SHE STEM 2022 began with a musical performance by the students of Darbari Lal DAV Model School, New Delhi, the host school for SHE STEM 2022, followed by talks, and a panel discussion with women in the fields of STEM and business, including D. Sridevi Annapurna Singh, Director of Council of Scientific and Industrial Research – Central Food Technological Research (CSIR-CFTRI), Ministry of Science and Technology, Government. of India.
Dr. Annapurna Singh has done extensive work in the development of supplementary foods for undernourished children and in studying the impact of protein-rich food on children. She spoke to the audience about the need for women in fields of STEM to bring in their unique perspectives to problem-solving for a sustainable future.
Other participants included Cecilia Oskarsson, Trade, and Invest Commissioner of Sweden to India, who shared her thoughts on the role of diversity in triggering and enabling positive changes for girls and women, Mamta Kumari, co-founder and CEO of Prepbytes, an ed-tech company in India, and Dr. Vasudharani Devanathan, Neurobiologist and Professor of Biology at the Indian Institute of Science Education Research (IISER). Rupali Mehra, Founder of Content People AB moderated the event.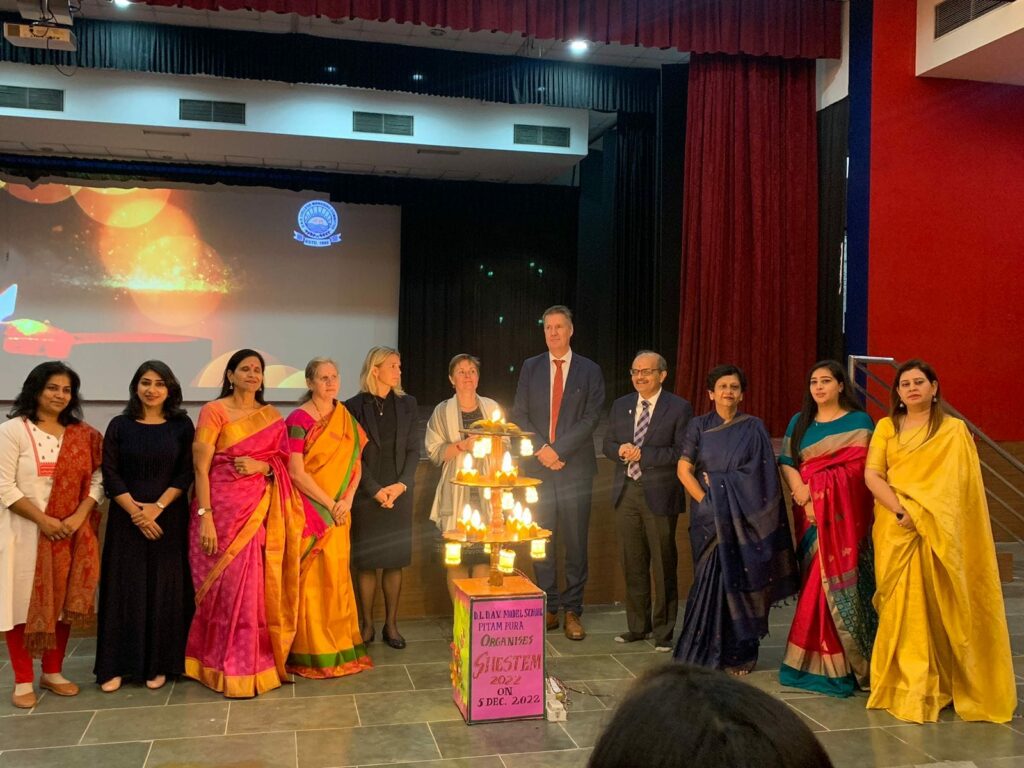 Dr. Per-Arne Wikström, Head of Office of Science & Innovation, Embassy of Sweden in New Delhi said: "When women and girls provide their talent, their knowledge, and their capabilities to science and technology on equal terms with men and boys, then we know that societies prosper and that innovation capacity actually increases. So for us, gender equality is an integrated part and an important aspect of everything that we do. We would like to thank our Indian partners for their support for this very important initiative."
"As Johann Wolfgang von Goethe said, 'who is not curious will not gain knowledge,' so keep your curiosity on, drive your knowledge forward and who knows maybe one or other idea will be implemented," said Dr. Katja Lasch, responsible for Strategy Management at the German Centre for Research and Innovation (DWIH New Delhi) and head of German Academic Exchange Service (DAAD) Regional Office in New Delhi.
Following the success of the Insta-reels Video Challenge in 2021, SHE STEM hosted the #SHESTEM2022 Video Challenge across Instagram, Youtube, Facebook, and Google Drive for students of ages 13 to 17, asking them to imagine themselves in the year 2047, and speak about an innovation of theirs that has helped in tackling climate change. The response was overwhelming with over 930 videos of which 15 were shortlisted. SHE STEM had an extensive jury round of 3 jury teams; Atal Innovation Mission Team led by Dr. Chintan Vaishnav, the Swedish Embassy team, led by Dr. Per-Arne Wikström, and the German Centre for Research and Innovation, represented by Dr. Katja Lasch.
The videos were assessed on the:
Novelty of idea
Clarity of thought and articulation
Sustainability or climate action angle
G. Nivethiga Rani who created a video on how she as a STEM Leader in 2047 had invented a robot that collected and converted biodegradable and non-biodegradable waste into electricity, won the first prize in the video challenge. The second prize was tied between T Shatananda Dhanwantari and Shreya Singh and Nistha Aswal, who participated as a team. Gaurav Hanjoora won third place.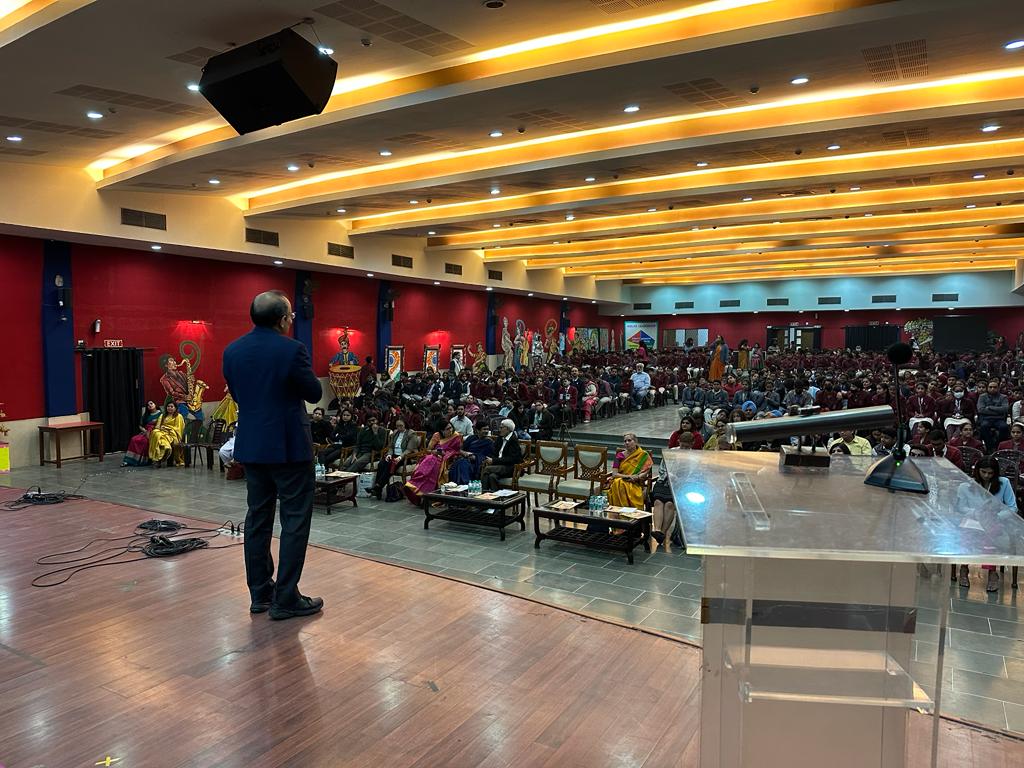 "I congratulate all the winners of the SHE STEM 2022. I have to say what caught my attention was that every single idea was addressing a fundamental constraint confronting us," said Dr. Chintan Viashnav.