City schoolgirls code for a bolder tomorrow.
Launched in USA in 2013 at the Clinton Global Initiative annual meeting, Women Enhancing Technology (WeTech) and was launched to train women and girls in developing the skills to participate in technological and economic growth. The school girls and university women programme was subsequently launch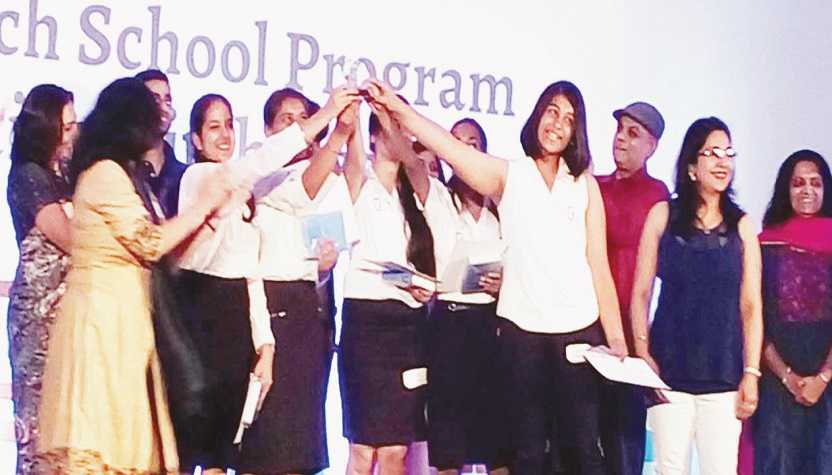 Bengaluru or the Silicon Valley of India is bursting at its seams today with start-ups and other IT related projects and commercial ventures. A lesser known fact is that it is also dripping with social initiatives driven by Information Technology (IT).
Here is a project which introduces schoolgirls to the nuances of coding and helps them develop apps. Meet 33-year-old Dhana Lakshmi Kodithi, senior lead engineer at a Bengaluru IT firm, who heads a team of 12 mentors who in turn teach 25 schoolgirls how to code and build apps under Women Empowering Technology (WeTech).
"Not many women opt for coding after finishing their engineering. This is primarily because of lack of familiarity with coding early on in life. We need to expose our girls to a varied curriculum that also involves coding and let them pick what they like," says Kodithi.
"In my school there is cyber association, but it basically an all boys thing. They just have one girl in the team. So, when I got an opportunity and a platform to build an app, I took it and eventually fell in love with coding," says 13-year-old Aditi Neti.
This initiative can also be viewed as a measure to remedy the findings of a survey conducted in 2013; the software industry had only 11.2% software developers.
Under the able mentorship of Kodithi and Senthil Kumar, Khyathi Rachakonda, Rachel Ranjan, Adi Krishna Ne, Diya Sinha and Diya Anup — a team of eighth grade students from National Public School, Indiranagar who have built an app — Elixir. The application is positioned as a platform that encourages interactions anonymously between cancer patients and survivors. Diya Anup, one of the developers says that support groups for diseases and other problems still remain a taboo in India. Hopefully, this app will kickstart the culture of support groups.
This campaign was launched in the United States of America in 2013 at the Clinton Global Initiative annual meeting. The campaign is called Women Enhancing Technology (WeTech) and was launched to train women and girls in developing the skills to participate in technological and economic growth. The school girls and university women programme was subsequently launched in Bengaluru in 2014 by the Institute of International Education (IIE).
The program encourages schoolgirls to develop an innovative app that solves a community problem under the weekly mentorship of a senior head resource from leading IT firms.
"In the past 3 years, the programme has supported more than 300 school girls and a similar number of women have volunteered to be mentors for these girls. These girls hail from a mix of public/government and private schools. The programme is supported by corporate funding and the classes are free for girls," says Megha Bhagat, Consulting India Programme Manager, WeTech.
Generally the girls are from grade VIII to XII and from diverse schools from the city. Last year the programme included girls from disadvantaged communities and BBMP schools.
WeTech's profile doesn't include only mentoring in mobile app coding. Throughout the year the programme also organises exposure visits for these schoolgirls to tech companies, meetings with incubators and an introduction to the startup eco system partners.
At the end of three months when the mobile app is ready, WeTech organises a pitch event where the girls can pitch their apps to a panel of judges.
This year, the panel of judges included 3 women entrepreneurs, Sarita Mishra, founder of Green Cosmos, Anu Sridharan, co-Founder & CEO of NextDrop and Monika Shukla, Co-founder of Lets Endorse.
The winning app of this season was CarbonSins – developed by schoolgirls of Army Public School, K Kamraj Road.
The winning team — Sachi Sathaye, Noynika Shukla, Arshya Loomba, Tanisha Khera and Anarghya Rao — was mentored by Girish Bommakant, Abhishek Roy and Vaishnavi Vaithiyalingam Kalaichelvan from another leading IT firm in the city.
The app is developed to generate awareness in people about their contribution in polluting the earth by sharing their individual carbon footprint. The application also is designed to guide the users in ways to reduce one's carbon footprint and allocates reward points to the lowest generators among the premium members.
* Read the original story by Swathi Nair on www.newindianexpress.com
ASER2022 – The 'Asar (impact)' of the Pandemic
The ASER report shows the 'asar (impact)' of the pandemic and years of neglect of early years education.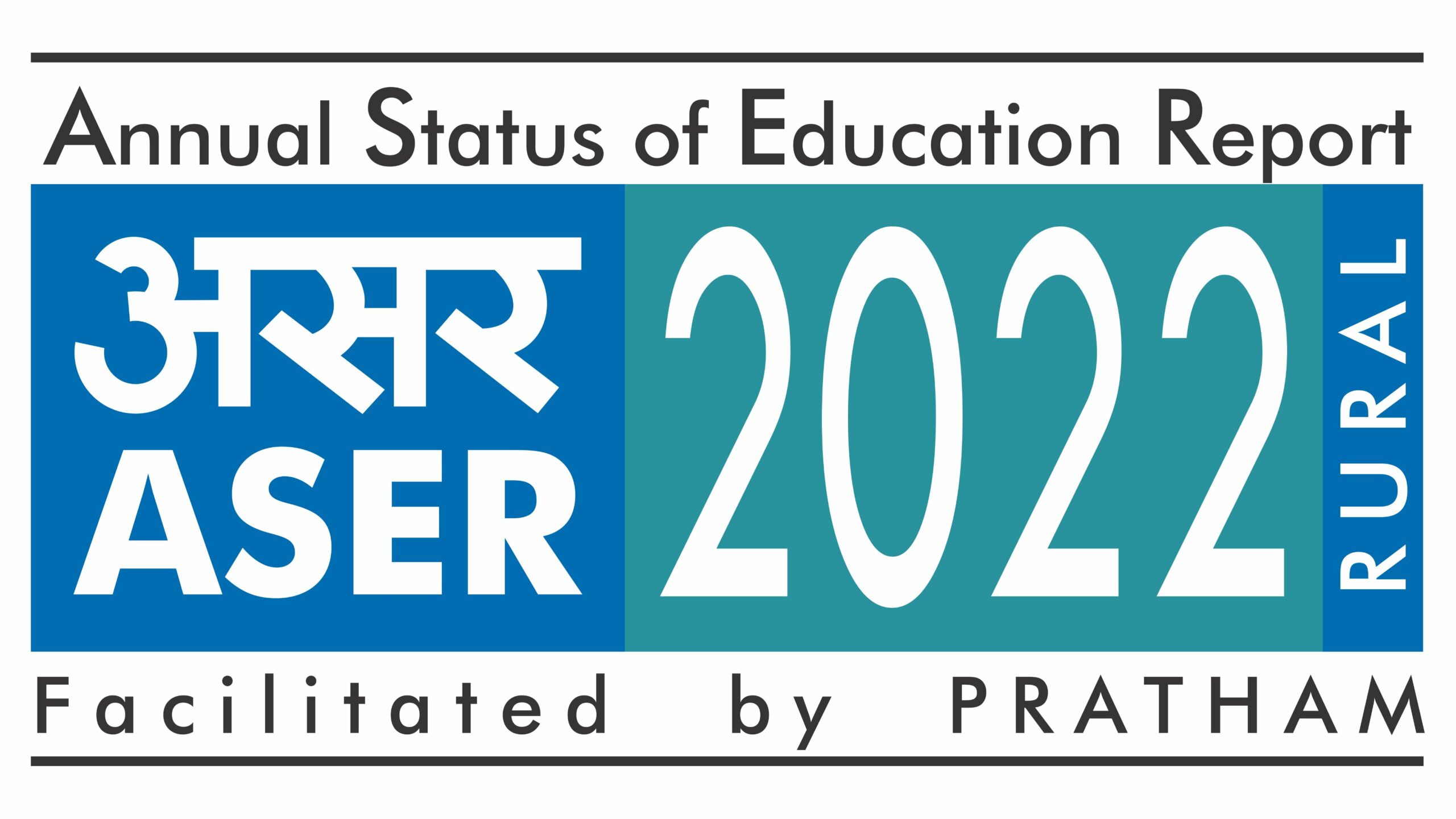 The ASER a very comprehensive report on education outcomes in government schools is out and as usual, the press is lamenting the fact of how children of grade 4 cannot do division or how children of grade 2 cannot read!
Well, what most journalists, parents, and policymakers do not understand is that till the foundation is weak, the building will always have cracks and be structurally unsound!
And that is exactly what is the problem with education in our country, which hopefully will now be rectified with NEP 2020 and NCF 2022.
Of course, children in grade 4 cannot do division, because these children were not taught numeracy skills in their early years. Of course, they cannot read in grade 2 because they were not given foundational literacy in their early years.
But let's focus on the positives in the report, page 27 talks about the early years, it states the following-
  The new education policy and its foundational stage emphasis– The impetus for integrating preschool and school education took another giant step forward with the release of the National Education Policy, or NEP, in 2020. This new policy did three things simultaneously: it acknowledged the vital importance of early childhood education, elevated it to the status of school education, and integrated it into the continuum of educational opportunities offered to children. It did this by envisioning age 3-8 as a single integrated 'foundational' stage in a child's education, consisting of 3 years of pre-primary education and the first two years of primary school. This stage would offer a continuum of access, to be provided by expanding and strengthening the existing network of standalone AWCs, co-located AWCs, and pre-primary classes in schools; as well as a continuum of learning opportunities, to be achieved by developing a new curricular and pedagogical framework for the foundational stage.
  Enrolment of 3- and 4-year-olds increased – Many observers expected that after remaining closed for such a long period, children and their families would find it difficult to return to school, resulting in higher dropout rates and lower enrolments in educational institutions. An important finding that emerges for all age groups, including the youngest learners, is that this is far from the case.
  Shift from private to government, especially in early years-ASER 2022 enrolment data shows a shift from private to government institutions at all levels of schooling, unsurprising given the loss of livelihoods and financial distress experienced by households during the pandemic as well as the reported closure of many low-cost private schools. This pattern is visible among young children as well.
  Stress on the appropriate age of entry to grade 1-Major national policy documents – the Right to Education Act (2009), the Early Childhood Care and Education policy (2013), and the National Education Policy (2020) all reiterate that children should enter Std I of primary school at age 6. However, on the ground, institutional guidelines for what 5-year-olds can do vary both by the state as well as by type of institution. For example, ICDS Anganwadis offer preschool education to children in the 3-6 age group, while many state governments allow children to enter Std I at age 5. These ambiguities have resulted in 5-year-old children being enrolled in many different forms and levels of educational provision
It is clear from the above that if the focus, as defined in the NEP 2020, is given on the early years, 3-6 years then the learning foundation will be strengthened, and to do that all states need to do the following-
Uniform age of entry to grade 1 and nursery– Ensure that the age of entry to grade 1 is 6 and above and not 5. Sadly most of the states take children at age 5 in grade 1 and that robs them of a strong foundation in ECE and Foundational Literacy and Numeracy.
Ensure that Anganwadis are linked with the schools, so that transition is smoother both in settling and curriculum, this is clearly envisioned, planned, and detailed in the NEP 2020 with Balvatika and the new 5+3+3+4 age breakup, where 3 years of preprimary and 2 years of primary are clubbed together. But only 23 states have accepted the NEP 2020!
Train the teachers– Presently the Anganwadi teachers do not get training about ECE, they are involved in care, nutrition, health, election, and many other duties. The NEP 2020 has given a plan for teacher training too and it will soon be implemented. With trained teachers, children will learn in developmentally appropriate ways and then the ASER report would have more positives to celebrate.
ASER is always a wake-up call to our governments, SCERT, and policy makers, it's time that we wake up and implement the right age, curriculum, and teacher training in the early years to become a country that invests in its littlest citizens.
The author is Dr. Swati Popat Vats, a child rights activist with over 33 years of experience in early years education and research. She serves as President of Early Childhood Association and Association for Primary Education and Research. She leads over 500 preschools of Podar Education Network that are completely in line with NCF 2022 and FLN goals.