Housing.com genius Advitiya creates Genius Teacher
Housing.com co-founder Advitiya Sharma has plans for the edutech sector. He has set up 'Genius Teacher' a platform that will encourage adaptive learning and connect students and teachers at the hyperlocal level.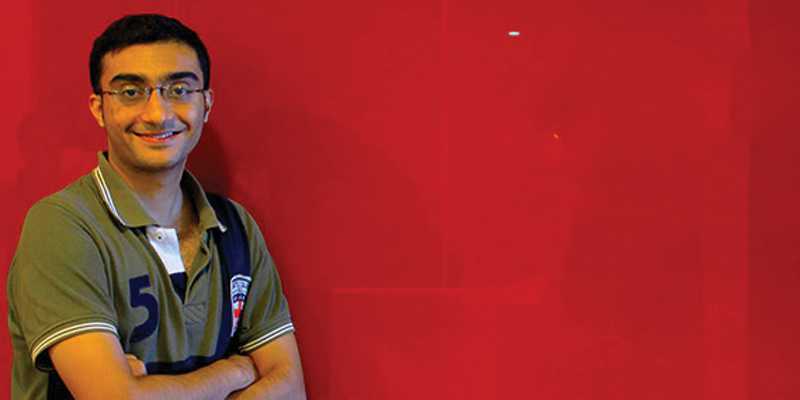 There is a saying in Bollywood, once bitten by the acting bug you cannot live without it. It is the same with starting a business, once bitten by the entrepreneurial bug, the itch never leaves. Advitiya Sharma, the Co-founder of Housing.com, recently spelled out his intentions to 'make a dent' in the edutech space with his new startup – Genius Teacher.
The genesis of 'Genius Teacher' lies in a vipassana meditation camp that he attended after resigning from Housing.com in March 2016. On day 5 of the camp, he had strong recollections from his childhood and the time that he spent with his parents and grandparents in Jammu. He vividly remembers his grandfather, otherwise passionate about writing, taking up teaching during lean times.
Through 'Genius Teacher' Advitiya is paying a tribute to his grandfather as the start-up focuses on making the lives of teachers easier and create 'micro-entrepreneurs'. He said, "Currently teachers are not given the respect they deserve in the society. With technology, I want to help improve the situation for parents, students, and teachers."
Market research coupled with personal experience revealed a lot of problems in the education space. The biggest being the composition of classroom which considers the age and not the learning aptitude of the student. In other words, the one-size-fits-all approach currently is increasing learning disparity as smart students who grasp quickly get bored easily, while the slow learners feel left out when they don't understand a concept.
As a result, in both cases students are 'disconnected' from the rest of the class and it is difficult for teachers to assess and address students interest levels constantly.
Technology has already made inroads in the field of education technology (edutech) and Advitiya admits that it has made easier for students to learn at their own pace through video or audio content. However, these cannot completely replace teachers. He said, "While platforms like Coursera and Khan Academy provide good platforms for learning, the number of students who actually complete a particular course are very low (below 13 %). The dropout rate after the first few lectures is alarmingly high."
Advitiya's key driving belief is that education and learning need to be pro-active while leveraging technology. So after exhaustive market research and running a few pilot programs, he came up with Genius Teacher, which is at the confluence of AltSchool and the Montessori methodology of learning.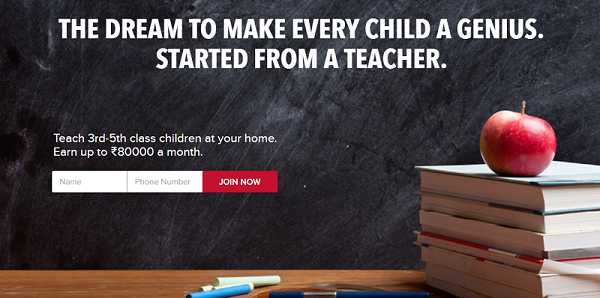 With Genius Teacher, Advitiya aims to create an 'adaptive learning' environment by connecting students and teachers hyperlocally. Operating through a marketplace model, Advitiya and his team want to train teachers that sign up with them about the best practices and how to keep students engaged.
So how does Genius Teacher work?
Driven by an amalgamation of the principles of neuroscience and big data on smartphones and tablets, the Genius Learning Technology will be able to record different classroom interactions, and learn from it to provide students with an adaptive learning experience.
The current thrust of Genius Teacher is to provide 'after-school' training to students from grade III to V. The initial batch size will be a conservative 5 to 8 students and then will be scaled up to 25 students per batch for every teacher. The website also estimates that teachers will be able to earn up to ₹ 80,000 a month through their platform from the comfort of their homes.
The pilot program has been received with great enthusiasm with over a thousand new teacher sign-ups. After a screening process and a 5-day workshop, selected teachers can start training students using the platform and proprietary technology.
The start-up team consists of techies from India as well as from Silicon Valley, but some of them are yet to join as they are currently in their notice periods.
According to estimates, the platform will be launched publicly around June 2016 when schools across India re-open. On strategy, he revealed that mini-heat maps of potentially great markets have been created and will target the top 5 cities first. The collected student data will help create knowledge graphs, which teachers (and students) can leverage later.
Advitiya also confirmed that the startup is currently bootstrapped. He said, "Because of my past work at Housing and the relationships I have built, a few VCs had offered to back Genius Teacher, but I politely declined as I wanted to prove myself and the business to them first before taking the next step."
India retains 40th rank in the Global Innovation Index 2023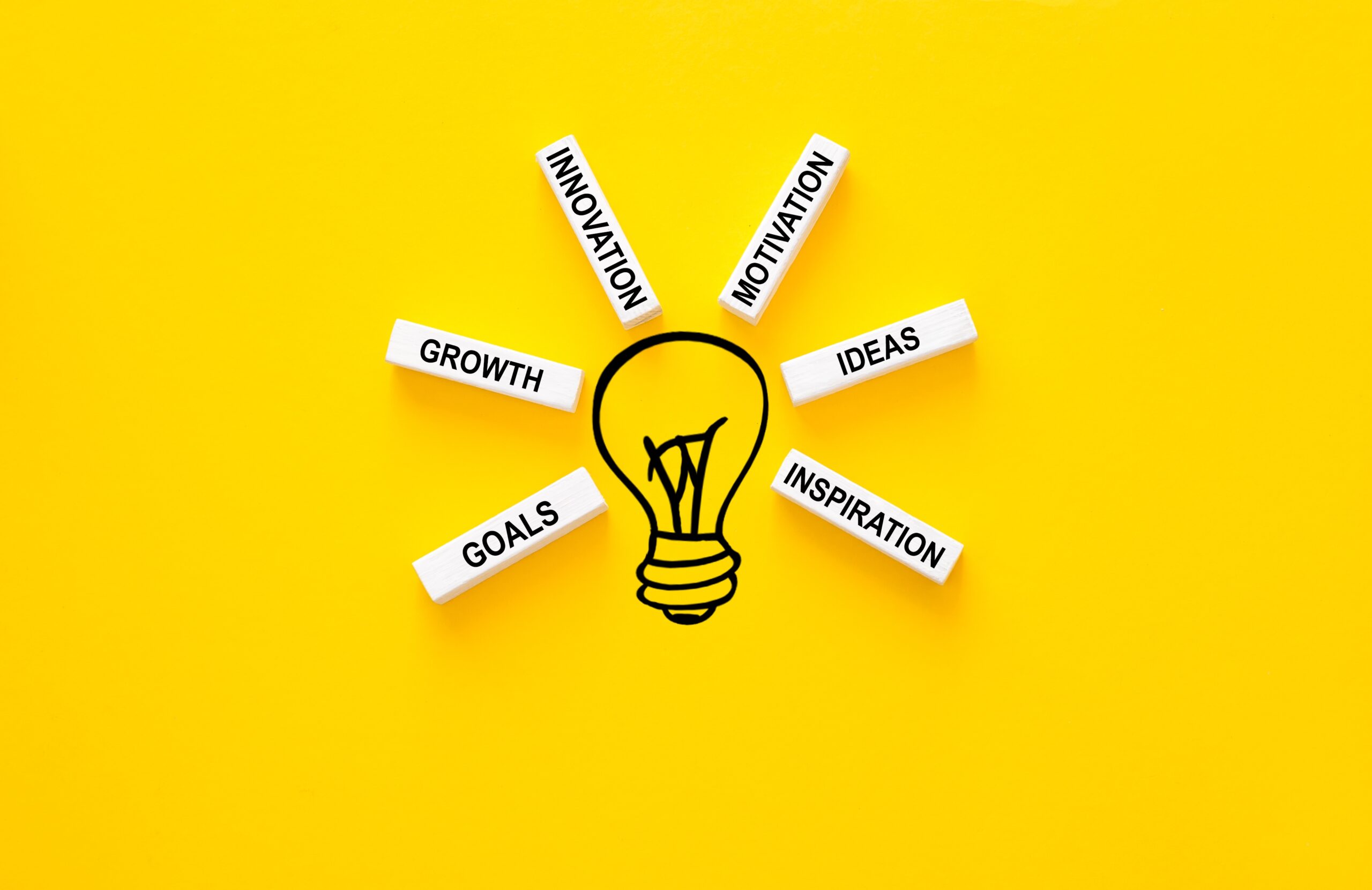 India retains 40th rank out of 132 economies in the Global Innovation Index 2023 rankings published by the World Intellectual Property Organization. India has been on a rising trajectory, over the past several years in the Global Innovation Index (GII), from a rank of 81 in 2015 to 40 in 2023. Innovation has been at the forefront of our battle against the unprecedented crisis created by the pandemic and will be pivotal in driving the country's resilience, as enshrined in the Prime Minister's clarion call on Atma Nirbhar Bharat.
The consistent improvement in the GII ranking is owing to the immense knowledge capital, the vibrant start-up ecosystem, and the amazing work done by the public and private research organizations. All Departments of the Government, including Scientific Departments such as the Department of Science and Technology; the Department of Biotechnology; the Department of Space; and the Department of Atomic Energy and also departments such as Ministry of Electronics and IT, Department of Telecommunications, Department of Agricultural Research & Education and the Department of Health Research have played a pivotal role in enriching the National Innovation Ecosystem. Most importantly, the Atal Innovation Mission has played a major role in expanding the Innovation ecosystem.
NITI Aayog has been working tirelessly to ensure the optimization of the national efforts for bringing policy-led innovation in different areas such as electric vehicles, biotechnology, nanotechnology, space, alternative energy sources, etc. It has also played a role in expanding the innovation eco-system in states and districts. A constant thrust in monitoring and evaluating India's position in the global rankings has been provided by the NITI Aayog, including in the GII.
The GII is a reliable tool for governments across the world to assess the innovation-led social and economic changes in their respective countries. Over the years, the GII has established itself as a policy tool for various governments and helped them to reflect upon the existing status quo.
The Confederation of Indian Industry (CII) has also been collaborating in India's journey towards an innovation-driven economy. This year, the NITI Aayog, in partnership with the CII and the World Intellectual Property Organisation (WIPO), is hosting, virtually, the India Launch of the GII 2023 on 29th September 2023.
The launch session will be graced by many senior dignitaries including Shri Suman Bery, Vice-Chairman, NITI Aayog; Dr. V.K. Saraswat, Member, NITI Aayog; Shri BVR Subrahmanyam, Chief Executive Officer, NITI Aayog; Mr. Daren Tang, Director General, WIPO; Dr. Sacha Wunsch-Vincent, Co-Editor, GII & Head, Economics and Statistics Division, WIPO; Dr. Nausad Forbes, Chairman, CII National Committee on Technology, Innovation & Research, and Co-Chairperson, Forbes Marshall; Professor Rishikesha Krishnan, Director, Indian Institute of Management, Bangalore; and Sh. Alok Nanda, Co-Chairman, CII National Committee on Technology, Innovation & Research, and CEO, GE India Technology Centre.