Don't let anyone kill your faith in you: Kunal Kapoor
Investors don't always buy into all the ideas shared with them, they buy what they like. But, does it matter whether they like your idea or not? Or is it your belief in your idea and yourself that keeps you going? Heart-throb Kunal Kapoor discusses..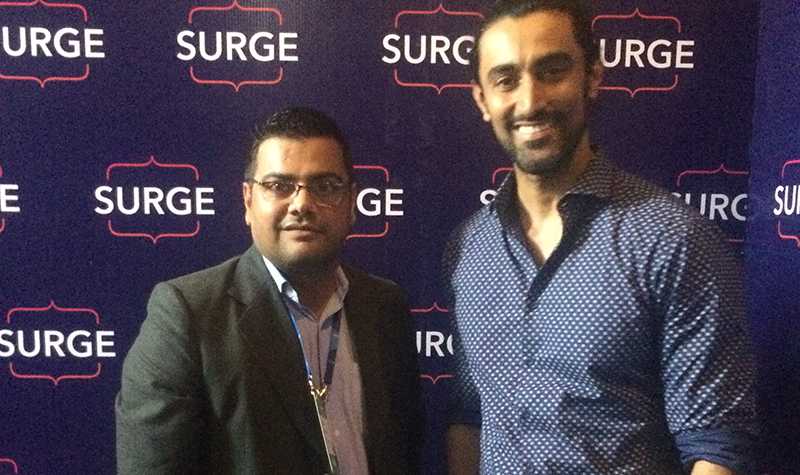 "This is where revolutions are born. Where social change begins. This is where you raise awareness and funds. Where you change the world. This is your key to tomorrow."
This is how Ketto likes to describe itself.
What we have gained about it is this is one platform with energy and enthusiasm backing lot of energy and enthusiasm. Well, yeah, with a group of youngsters being its backbone, Ketto is fast becoming the backbones for many others, bridging a fund-based gap.
While at SURGE 2016 Bengaluru, we had this quick chance to have a word with one of the co-founders, the actor, the heart-throb, the effervescent, Kunal Kapoor. Here's an excerpt from our chat:
ScooNews: What pain point are you trying to solve through Ketto?
Kunal Kapoor (KK): Basically, the fascinating feature about Ketto is the constant ability to break down the wall. With social media barging in, several walls of communication have been broken, the walls of long-distance have been crashed and real-time conversations have started.
What crowdfunding does and what Ketto is trying to do is break the wall between people with capital to invest with people with no access capital. So, for me, it is democratisation of capital. There are lot people with some great ideas but no access to capital. I think that has changed with crowdfunding sources like Ketto.
SN: How is Ketto harnessing the power of social networks and global connect for their campaigns? Also, how does crowd funding in India differ from that in the US?
KK: Social media is a huge part of what we do. A lot of awareness gets created through social media network. It has become a huge part of anything that anyone does. So even we use social media to create an awareness about the campaign that we run.
About the difference… I really don't know how you can differentiate in what's happening there and what's happening here. It's just that we have found that lot of Indian people had started lots of campaigns abroad that didn't meet the success that they should have, however, when the same campaigns were listed with us, it became huge success. What it made me realize is that it is more likely that people of our country support and contribute for causes related to our country as against putting it up on an international community. If you do that chances of success is far less unless it is a tech product.
So for us, it was really incredible that ways as we had a lot of projects that had failed there and come to us and be successful.
SN: How can crowd funding be used in the education and learning domain?
KK: It's already been used by a lot of educational institutes that are constantly running with us. Yet, there are many other NGO schools run campaigns that are constantly running successfully with us. So I think it's a great way for them to expand and raise money for them on a crowdfunding platform like Ketto.
SN: Do you foresee this being used in the K-12 arena and if yes, how?
KK: We are crowdfunding and not crowdsourcing and crowdfunding can be helpful to any segment of education, be it a kindergarten school, or a high-school, or a university for that matter. Anywhere, anybody doing anything great with a great idea behind them that would appeal to any one segment of people, which they are not able to fund, I think crowdfunding is one of the best ideas to get it funded.
SN: What is that one campaign that has raised the maximum amount of funds on Ketto?
KK: Right now, we have this campaign where they are cycling – covering 1500km in 60 hours – and they have reached around Rs 1.8 crore.
We had also raised a huge amount for the Chennai flood victims, uhmmm, 1.5 crore.
Lots of individual campaigns related to health and education have also been running with us where we have raised more than 1.5 crore.
We have also crossed 100 millions.
SN: You are getting into the social space, your co-star from RDB Siddharth mounted a wonderful relief initiative during the Chennai floods. Do you see a new era in social responsibility among Indian film artistes? Do you think they should support causes as their counterparts in Hollywood?
KK: Well, helping in case of a tragedy is not a new phenomenon for Bollywood, actors have always come forward to help, sometimes it comes out in public, sometimes it doesn't. But well, I'd say for sure there is a scope of lot more coming from Bollywood. If one can use the leverage of being a celebrity to sell cars, perfumes, coldrinks, biscuits, then they can definitely use that same leverage for a noble cause too. Every celebrity, who is using this leverage, has more power and requirement to come forward for such purposes.
SN: One last thing, Kunal. What is that one message that you'd like to give to our reader base, which is mainly teachers and students?
KK: Uhmm, what message can I give them, they hold the nation's future!
I'd just like to tell them whatever I have learnt from my experiences. I once went to meet an investor and he was straight forward enough to tell me right then and there that he wasn't interested in my idea, saying, "Look, I am not interested in your idea and I honestly don't believe this could ever work. But I still would ask you is believe is my believe really important to you? The thing that should be important to you is whether you believe in your idea, because if you believe in your idea, few months down the lane, or a few years later, I might hope to have believed your idea."
Well, those were some great words that I took to heart and never forgot them. And I'd like our young generation to believe in themselves because after all it's your conviction and your belief. Don't let anything bring you down or burn your faith.
SN: That was really a great message for us and our readers too. We hope this inspires them to reach some heights.
Archana Surana to represent India at the CUMULUS Global Association
Archana Surana, Founder & Director of the ARCH College of Design & Business, has been elected to the 8th CUMULUS Executive Board (2022-2025).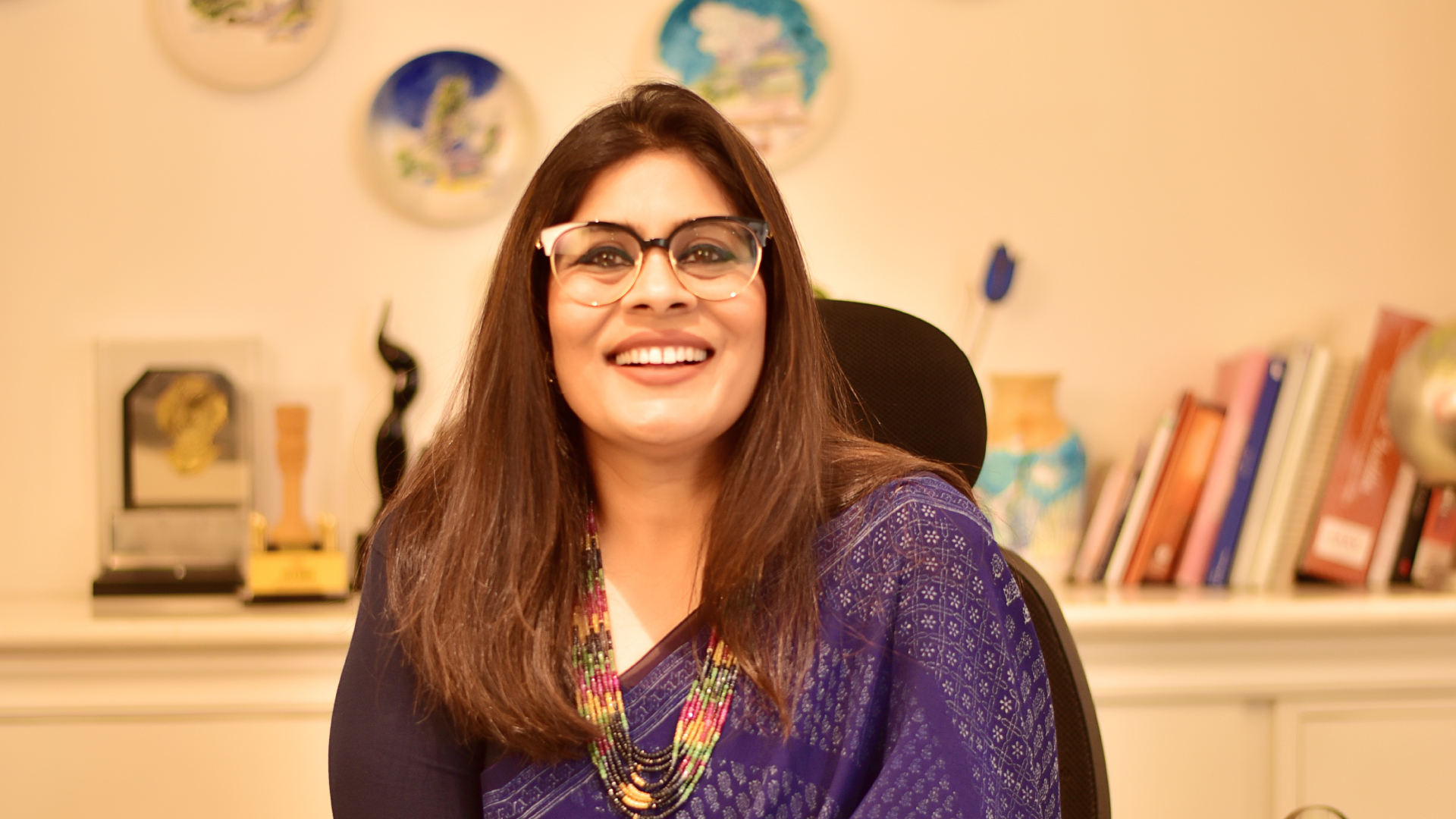 Archana Surana, Founder & Director of the ARCH College of Design & Business, has been elected to the 8th CUMULUS Executive Board (2022-2025).
CUMULUS is the leading global association of Art, Design Education & Research. It represents a dynamic ecosystem with 350+ member institutions in 60+ countries.
She said, "I was nominated for candidacy to the Board by the Presidential Candidate Lorenzo Imbesi, a Full Professor from the Sapienza University of Rome, Italy. 356 universities from 66 countries voted & today I am part of the 11 diverse members of the Executive Board, led by Prof. Lorenzo Imbesi." She represents India among the 11 countries on the Board.
Regarding the opportunities her representation would bring to Design Education in the country she said that through this dynamic forum and platform for knowledge exchange and best practices she would be able to bring in committed advocacy for the positive role of designers and creators.
"I am an ardent advocate of the essential and positive role that designers and the Creative Industries can play towards helping shape a sensitive, empathetic, and better world. I would be initiating cooperation and collaboration from industry bodies and fellow higher education institutions of design, architecture, and engineering from India towards this purpose and further strengthen the 'Women in Design' initiative of Cumulus, alongside building a mentorship model within the CUMULUS network."
About Archana:
A Woman Entrepreneur & Educationist for the past 27 years in the modern fledgling state of Rajasthan in India she has succeeded in firmly establishing and strengthening the perceptions and awareness of Design and Design Education in the country.
She has worked closely with the community via social projects, design intervention projects, and mentorship programs, and has contributed to the larger mandate of design & creative entrepreneurship on many levels through industry collaboration and as a member of the National Committee on Design India (2021-22) of the Confederation of Indian Industry (CII).
Also, being a US State Department and Rotary Foundation Alumnus, a Vital Voices Lead Fellow, and a Fortune and Global Ambassadors Program Mentee, she is supporting and mentoring women from all walks of professional life through the Women's Mentors Forum founded by her.