Learn to deal with stress. Don't allow it to overpower you
Subodh Public School's (Airport Road) Kamaljeet Yadav gives tips to crack Boards anxiety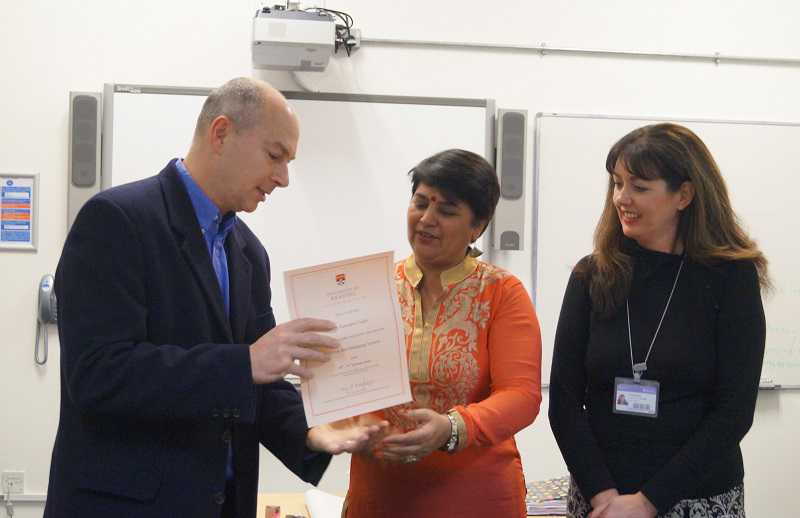 Kamaljeet Yadav
The dreaded Boards are going on. And you are tensed, anxious. ScooNews brings dynamic principals of reputed schools on board with their wise counsel and practicable tips on coping emotionally and academically with the mother-of-all-exams.
How well do we understand stress? A very common word in day-to-day life but it has different perception among different age groups. Everybody in their life experiences stress and it's very important to understand that stress works as a fuel for our body; as people under pressure end up giving their best performance many a times. Stress is your body's way of responding to any kind of demand. It can be cause by both good and bad experiences. When people feel stressed by something going around them, their bodies react by releasing chemicals into the blood.
Examinations are termed as the super stressor in the student life. The name itself is enough to make the child shiver. Student life is that part of life span where development is multi directional. This multi-directional stuff confuses, hassles or motivates students to either give up or accept and move on.
Roni has been studying for her final examination, which is going to take place tomorrow morning. She is awake till 2am. Unable to focus, she sleeps setting her alarm to 5am, but due to anxiety she is not able to sleep and keeps on tossing and turning in bed. She keeps trying to fully recall what she has studied, but fails and worries about scoring low. She ends up blaming herself for fooling around when she could have studied. Finally, in the morning, she gets up with a heavy head, rushes to get ready, misses her breakfast and reaches late for the examination. The final setback is when she opens her paper and finds herself totally blank.
Many students can relate with this experience of Roni. After all, examination challenges are common to all students.
Stress is said to be associated with both the causes as well as effects. And it is a force which promotes our functioning. The approach can be either positive or negative. Examination anxiety is fairly common phenomenon that involves feelings of tension or uneasiness that occur before, during, or after exams. Many people experience stress or anxiety around examinations and find it helpful in some ways, as it can be a motivating force and create the pressure that is needed to stay focused on one's performance. Examination nerves, worry or fear of failure are normal for even the most talented of students. However, stress of formal examination results in such high degrees of anxiety in some students that they are unable to perform at a level which matches the calibre they have shown in less stressful classroom situations.
Examination stress has been characterized as evaluative stress and produces debilitating behavioural cognitive, emotional and physiological effects no different from those produced by any other stressor. Stress sufferers are more likely to show mood swings and certain erratic behaviour, emotional outbursts, low self-confidence, etc. Stress increases the production of certain hormones like adrenaline and cortisol. These hormones bring a noticeable change in the heart rate, metabolism and physical activities like slow digestive process, poor sleep, obesity and more. Pressure due to stress gives mental overload, it affects people's ability to take sound decisions, leads to poor concentration and reduced short-term memory capacity. Taking in consideration the behavioural effects of stress, students end up depending on stimulants such as caffeine and other wrong things.
High stress can interfere with the student's preparation, concentration and performance. Examination stress can cause test anxiety which adversely affects test performance. Students who are high on test or examination anxiety tend to perceive evaluative situation as personally threatening; they feel as if others are judging them. In test situations, they are often tense, apprehensive, nervous, and emotionally aroused. Comparing themselves with others, in spite of finishing the syllabus, they fear that their effort is not good enough. Examination triggers alarm in the body and mind of an individual, which can be either make them work or hamper their ability to work. Moreover, the negative self-centred cognitions which they experience distract their attention and interfere with concentration during examinations. There is a continuous tension which can be barrier in their performance. Comparing themselves with their friends is common but few students get obsessed enough to hamper their own study schedule. Getting distracted in the examination hall is also a common phenomenon. Highly test-anxious students respond to examination stress with intense emotional reactions, negative thoughts about themselves, feeling of inadequacy, helplessness, hopelessness and poor self-esteem which impairs their performance.
Why is examination anxiety a common status seen in the students? No doubt the anxiety level is different in each student but in children with high test anxiety it is found that instead of plunging into a task they plunge inward. Their approach is either neglecting or misinterpreting the information cues that may be readily available to them. Examination is an environmental stressor which hampers the person psychologically and physiologically. There are many dimensions to be taken care of like the intensity of stress, duration, complexity and other things. Stress also leads to a weaker immune system, which makes the person vulnerable to future stressful events.
It is very important to realize that there is life after examination, and thus try to cope with the stress rather than giving in to it. Studies have revealed that health-friendly behaviour like a balanced diet, regular exercise, family support, etc play an important role in good health. Adhering to a healthy lifestyle will surely help in coping in a better manner.
As for coping with stress, coping is a powerful tool to deal with any kind of problem. Students have a general fear for examination but at the same time it varies from one to the other. Coping is a dynamic situation-specific reaction to stress. It is a set of concrete set of responses to stressful situations or events that are intended to resolve the problem and reduce stress.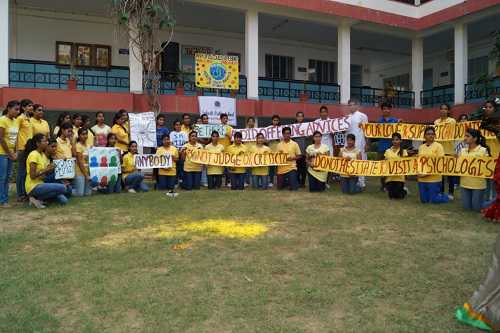 There are a few strategies given by Endler and Parker like task-oriented coping, deciding priorities and acting so as to deal directly with the stressful situation. Like scheduling time in a better way emotion-oriented coping means the effort to maintain hope and to control one's emotions; like telling oneself that he/she is capable of accepting challenges. The last is avoidance-oriented coping; it involves conscious suppression of stressful thoughts and their replacement by protective thoughts; like talking to a friend, watching TV, etc it is unlikely to have a life without some experience of personal crises causing acute pressure for a while. It starts during childhood only and one of the major one is examination!
Students must understand that while preparing for examinations, one must spend enough time on study, overview and weigh one's strengths and weaknesses, discuss difficulties with teachers and classmates, plan a revision timetable, condense notes, and make mind maps. Good eating habits, sleeping enough and relaxing are equally important. Avoid unnecessary stimulus and try to stay calm. The most important way to bust stress is to do some physical activity like playing, dancing or exercising. Drinking lots of water keeps us active. Similarly parents can provide an antidote to stress. Provide children with the right environment, food and relaxation is the duty of each parent whose child is undergoing examination — a calm and loving environment , good and healthy food and drinks and taking care of the sleep pattern of the child is very important. Apart from these, play with your child and spend time talking with them. Make them laugh and it can be very good way to fight stress. Talking of one's career wish to the child is good but never impose your wishes on them; your wishes and expectation might burden the child.
Stress is vital to our lives. Learn to deal with it rather than letting it overpower you.
World Students' Day: Celebrating Young Indian Entrepreneurs Shaping the Future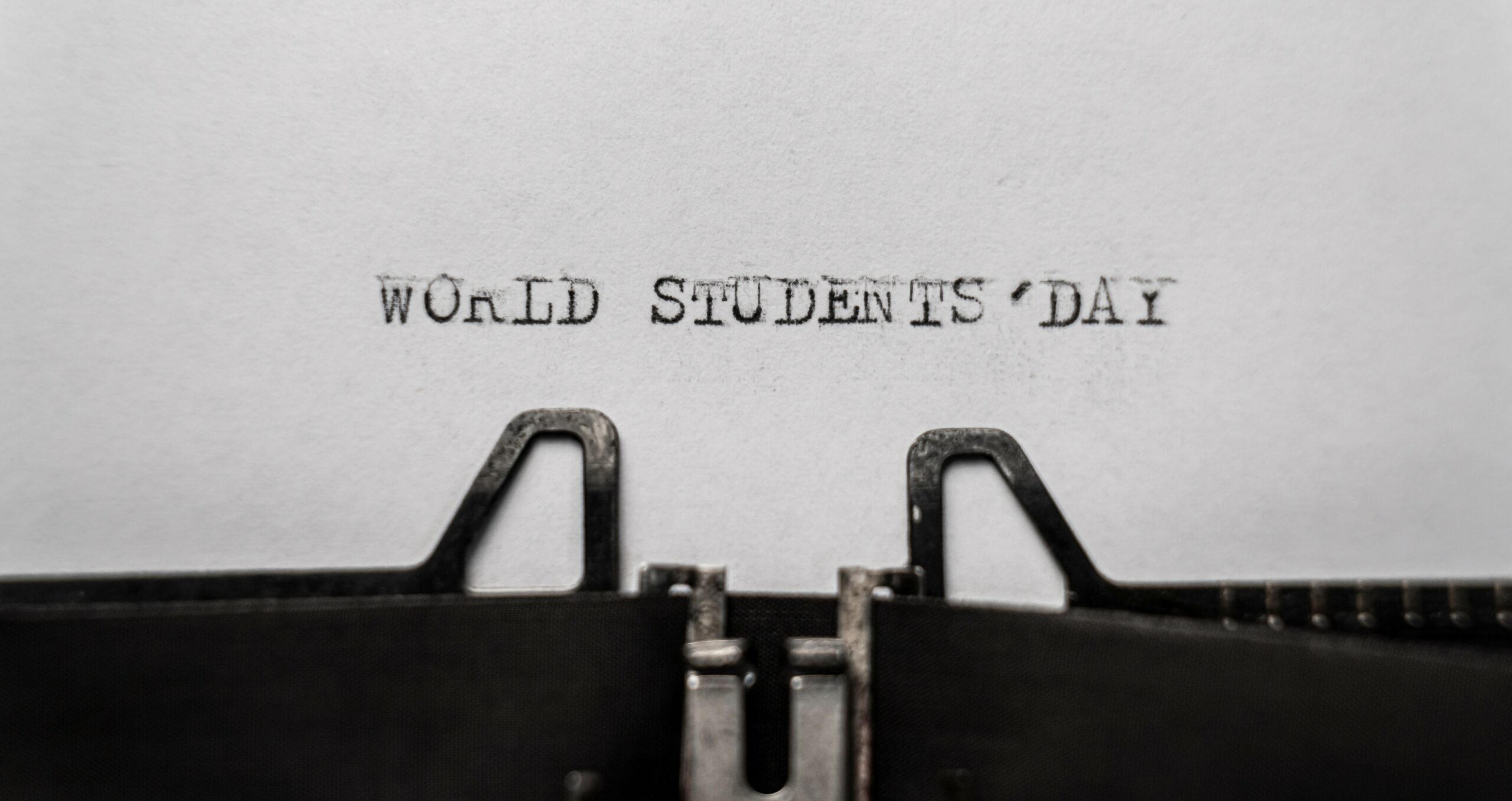 On the occasion of World Students' Day 2023, celebrated on 15th October 2023, we are showcasing stories of student entrepreneurs who are nothing less than an inspiration. They have left their indelible mark on the world through their work and innovation
Student entrepreneurs are young people who start their own businesses while pursuing their education. They are driven by their passion, creativity, and innovation to solve problems and create value in the market. Student entrepreneurship is a growing phenomenon in India, as more and more students are taking up the challenge of becoming their own bosses. According to the Global Entrepreneurship Monitor (GEM) Report 2020-21, approximately 81 percent of youth in India reported having the skills and knowledge needed to start a business. A survey by Amway India also revealed that over 60 percent of students in the country consider entrepreneurship as a good prospect for earning a livelihood. Some of the successful student entrepreneurs in India include Ritesh Agarwal of OYO Rooms, Bhavish Aggarwal of Ola Cabs, and Kunal Shah of Freecharge. Student entrepreneurship can be a rewarding career option for young Indians who want to make a difference in the world.
Aadit Palicha and Kaivalya Vohra are the young entrepreneurs behind Zepto, India's fastest-growing delivery platform that promises to deliver anything within 10 minutes. The duo met as childhood friends in Dubai and later enrolled in Stanford University, where they dropped out to pursue their dream of building a disruptive startup.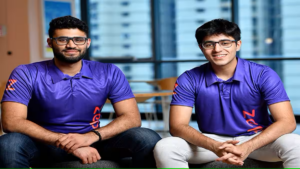 Zepto was launched in Mumbai in 2021, amid the COVID-19 pandemic, when the demand for online delivery services was soaring. The company leveraged its network of hyperlocal warehouses and delivery partners to offer a wide range of products, from groceries and medicines to electronics and fashion, at affordable prices and lightning speed. The company soon attracted the attention of investors and customers alike, reaching a valuation of $200 million in just one month of operation. By the end of 2022, Zepto had become a unicorn, valued at $900 million, and expanded to over 20 cities across India. The company also made history by making its co-founders the youngest billionaires in India, with Aadit Palicha's net worth estimated at Rs 1,200 crore and Kaivalya Vohra's at Rs 1,000 crore.
Palicha, just 23-year-old and Vohra, in his early 20's have also been recognized for their achievements by various prestigious platforms, such as Forbes' 30 Under 30 for Asia, Times of India's Unstoppable 21, and Wikitia. They are regarded as the rising stars of the Indian startup ecosystem and an inspiration for many aspiring entrepreneurs.
Tilak Mehta is a 15-year-old entrepreneur who founded Paper n Parcels, a delivery platform that offers same-day delivery services within the city at low costs. He started his business when he was 13 years old, after facing a problem of getting his books delivered from his uncle's place. He came up with the idea of using the Mumbai Dabbawalas, who are known for their efficient and reliable delivery of lunch boxes, to deliver other items as well.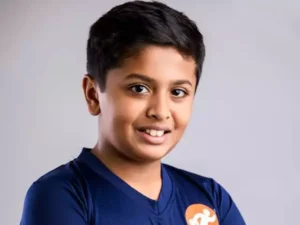 Paper n Parcels has grown to become one of the most successful startups in India, with an annual turnover of Rs 100 crore. The company provides shipping and logistics solutions to various businesses, using its online platform and network of partners and suppliers. Paper n Parcels also offers value-added services such as parcel tracking, order management, and shipping insurance.
Tilak Mehta is an inspiration for many young aspiring entrepreneurs in India. He has been recognised by various prestigious platforms such as Forbes' 30 Under 30 for Asia, Times of India's Unstoppable 21. He is also a TEDx speaker and the youngest Forbes panellist. He believes that age is no barrier to innovation and success.
Divya Gandotra Tandon is a rising star in India's entrepreneurial landscape. She is the founder and director of Scoop Beats Private Limited, a company that provides digital media solutions and content creation services. She is also the chief operating officer of ASTNT Technologies Private Limited, a company that offers web development, app development, and digital marketing services.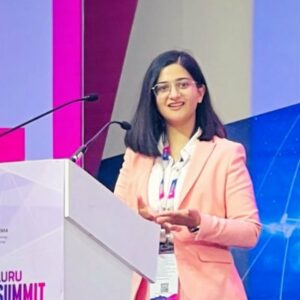 Divya started her career as a tech YouTuber at the age of 13, with a channel named Technical Divya. She later changed it to Tech Divya, which has over 30 thousand subscribers. She has collaborated with brands like Aquaconnect, Lazy Gardener, Coolpad, Infinix, and ASCENT Technologies. She has also attended launch events and confidential meetings of various tech companies.
Divya is not just an entrepreneur but also an influential figure in various domains. She is also the chairperson of the KiranPrakash Social Welfare Foundation, a role that reflects her commitment to giving back to society and making a positive impact.
Pranjali Awasthi is a teenage prodigy who has made a mark in the world of AI with her startup, Delv.AI She founded the company in 2022, when she was just 15 years old, and has raised nearly Rs 4 crore in funding at a valuation of Rs 100 crore.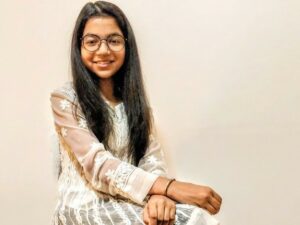 Awasthi's passion for technology and entrepreneurship was inspired by her father, who is a computer engineer and taught her coding when she was seven years old. She moved from India to Florida when she was 11 years old, where she got access to computer science classes and competitive math programs. She also landed an internship at the research labs of Florida International University, where she worked on machine learning projects.
Advait Thakur is a young and dynamic entrepreneur who has made a name for himself in the Indian tech industry. He is the founder and CEO of Apex Infosys India, a company that provides innovative solutions in automation, networking, and digital media. He is also a computer programmer, an AI researcher, and a tech influencer.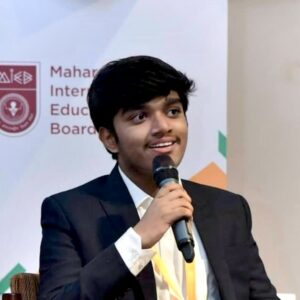 Advait's passion for technology started at an early age. He launched his first website at the age of nine and became a Google, Bing, and Hubspot certified professional. He has worked with Google's AI and Cloud Platform for several years and has developed various applications and projects using them. He has also collaborated with brands like Aquaconnect, Lazy Gardener, Coolpad, Infinix, and ASCENT Technologies.
Advait is not just a successful entrepreneur but also a social change-maker. He co-founded Crophle, a social enterprise that aims to improve the agricultural supply chain and empower small farmers. He is also the chairperson of the KiranPrakash Social Welfare Foundation, a non-profit organization that works for the welfare of underprivileged children and women.