Engineer by education, change-maker in Education by heart and vocation.
28-year-old Lewitt Somarajan is the CEO of LIFE (Learning Is Fun & Experiential) Labs, an organisation which wants all students in India to learn experientially and teachers to look at pedagogy in a different light. He takes us on a personal journey which shaped him as a person and led to the birth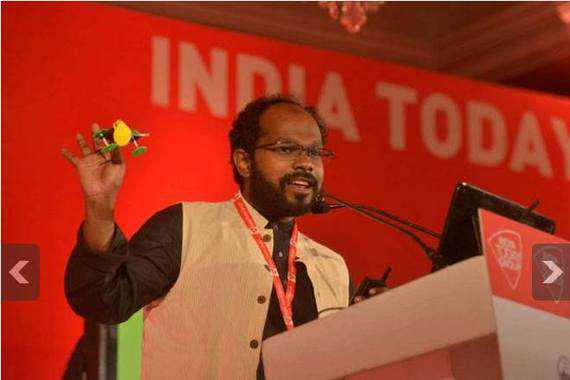 Say hello to 28-year-old Lewitt Somarajan, the founder and CEO of LIFE (Learning Is Fun & Experiential) Labs – an organization that is toiling away to provide education through inquiry-based teaching and learning practices in contrast to rote practices prevalent currently in India.
Although studying to be an engineer someday, the realisation point that he was destined for a different path came quite early for Lewitt while participating in the 'Jagriti Yatra' – a 15-day train journey that brought together 400 social entrepreneurs in 2008. "That's when I recognized my calling. I wanted to bring change to my country."
While on this journey, he encountered Teach For India fellows from its very first batch of 2009-11. "I was in exploratory mode and so kept in touch with these guys to get an idea of their experiences in tackling inequity in education. In 2011, wowed by the work Teach For India was doing and the impact it was trying to achieve, I finally applied and got selected as a part of the third cohort in Pune!"
The Teach For India team placed Lewitt in a low income private school in the outskirts of the city allotting him to teach grade III and IV. "The classroom was experiencing its first Teach For India intervention. Having no expectations to live up to as the new teacher – I could afford the liberty of working with different approaches. Being from a middle-class family, even I was never happy with the kind of education I got so I could only imagine what these children must be facing every day at school."
Coming from cushy and unexposed environment, the first brush with the children of low-income migrants was a wakeup call. He still has a vivid memory of walking in the classroom the first day and greeting the class with the simplest form of greeting – 'How are you?' only to the sound of pin-drop silence and empty gazes. Upon repeating the same question in Hindi, he got a smattering of response. It was then that the reality hit him that these students were not even able to string together basic words to form a sentence. He resolved that day to succeed. He believes that this was the spark that kindled his fire to become an entrepreneur.
The spark of LIFE Labs was further fanned by "Be The Change Project" (BTCP) — a Teach For India initiative that motivates fellows to come up with sustainable macro solutions to the education crisis. "I wanted to make education more experiential for students and at the same time motivational for teachers. Most of all, I didn't want students to study just to bag a job. My BTCP made me think outside the classroom and about my own future in a very open-ended way."
He proudly looks back at his 2-year fellowship and proudly recalls the academic improvement in the kids. In fact, during the last 3 months he hardly taught. He innovatively divided his class into two groups – the first consisting of students who had started doing well academically while the second consisting of middling grades and students who needed to work hard on their performances. The first group was tasked with teaching the second with Lewitt coaching the first group to teach the second group effectively.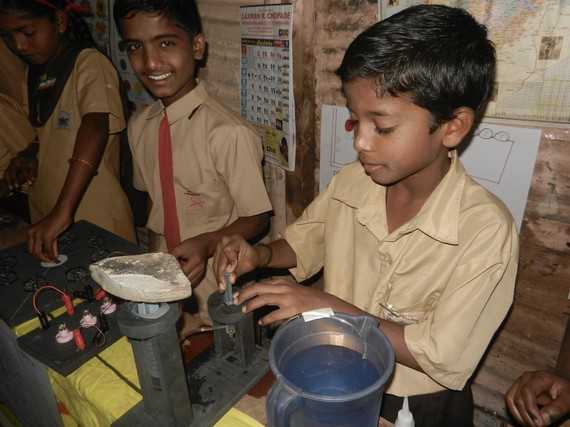 This novel approach was met with a lot of motivation and the class performance went up a notch or too. The guiding force here was not competition but a collective will to raise the performance of the class.
When questioned about the biggest gaps he observed during his fellowship experience, he laments about judgemental teachers who assume that kids from underprivileged families cannot achieve anything. Giving up on 8-year-olds who have hardly been given the chance to work towards their potential was a serious problem.
Towards the end of Lewitt's fellowship tenure, the LIFE Labs idea began to take concrete shape. Since he wanted to explore the idea further, he chose not to participate in the Teach For India placement program, instead applying for the HP Education Innovation Fund. Winning the ₹15 lakh grant helped the BTCP idea grow into an organization.
Subsequently Lewitt became an Acumen and Ashoka Fellow, which he thinks was propitious. "As a founder of a social organization, you need to grow your skill sets every year – these helped me do that. The stint with Teach For India instilled continuous learning in me; while the Acumen and Ashoka helped me take it forward by providing strategic inputs as I went from the start up to the growth phase."
Lewitt agrees that his vision for the future is fairly fluid but at least for the present he is clear that his long-term goal is to bring about a systemic shift in the way learning is perceived and delivered in India by working with NGOs, foundations and the government.
He is clear that LIFE labs is an enabler in capacity-building. LIFE Labs helps teachers adopt 'experiential pedagogy'. The Teach For India network has helped them to be taken seriously by the establishment. LIFE Labs wants to become a classroom partner with teachers where they co-plan and implement the program to increase learning outcomes.
The last 3 years have been truly fruitful for LIFE Labs as they have witnessed a 35% increase in student learning outcomes and a 65% shift in teacher mindset with regard to pedagogy across over a hundred schools.
Lewitt's parting words are grounded and full of inspiration, "Be open minded don't be scared to experiment — the nation needs your effort. If not you, then who? Don't be apprehensive about the timing or the results — overcome your fear and be the change maker you know you want to be!"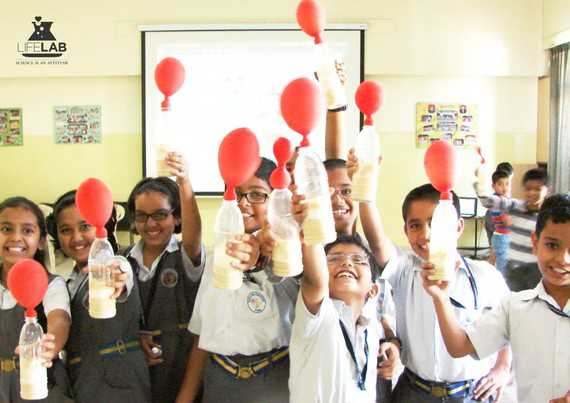 Read the original story by Alankrita Khera on www.huffingtonpost.in
ASER2022 – The 'Asar (impact)' of the Pandemic
The ASER report shows the 'asar (impact)' of the pandemic and years of neglect of early years education.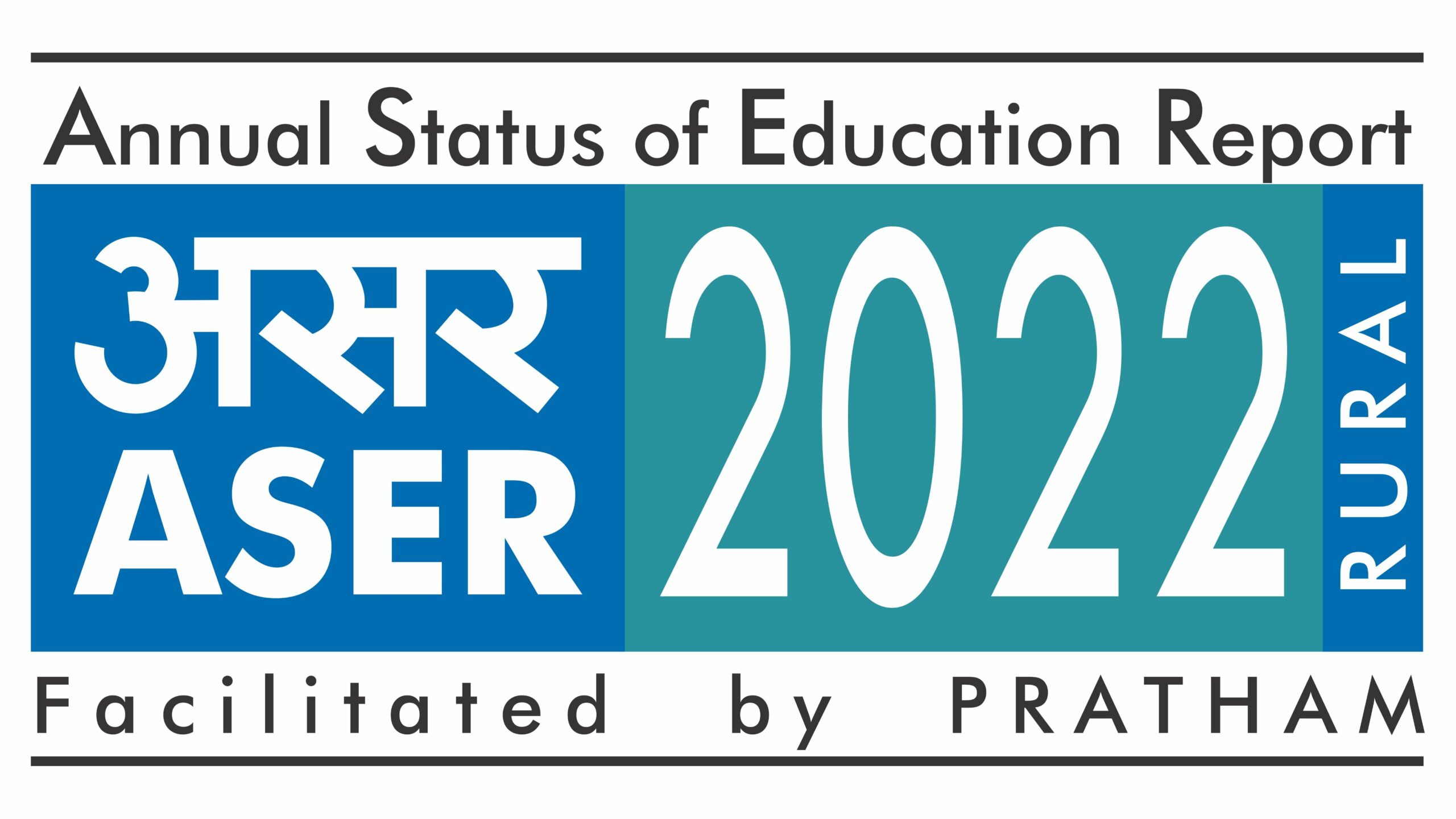 The ASER a very comprehensive report on education outcomes in government schools is out and as usual, the press is lamenting the fact of how children of grade 4 cannot do division or how children of grade 2 cannot read!
Well, what most journalists, parents, and policymakers do not understand is that till the foundation is weak, the building will always have cracks and be structurally unsound!
And that is exactly what is the problem with education in our country, which hopefully will now be rectified with NEP 2020 and NCF 2022.
Of course, children in grade 4 cannot do division, because these children were not taught numeracy skills in their early years. Of course, they cannot read in grade 2 because they were not given foundational literacy in their early years.
But let's focus on the positives in the report, page 27 talks about the early years, it states the following-
  The new education policy and its foundational stage emphasis– The impetus for integrating preschool and school education took another giant step forward with the release of the National Education Policy, or NEP, in 2020. This new policy did three things simultaneously: it acknowledged the vital importance of early childhood education, elevated it to the status of school education, and integrated it into the continuum of educational opportunities offered to children. It did this by envisioning age 3-8 as a single integrated 'foundational' stage in a child's education, consisting of 3 years of pre-primary education and the first two years of primary school. This stage would offer a continuum of access, to be provided by expanding and strengthening the existing network of standalone AWCs, co-located AWCs, and pre-primary classes in schools; as well as a continuum of learning opportunities, to be achieved by developing a new curricular and pedagogical framework for the foundational stage.
  Enrolment of 3- and 4-year-olds increased – Many observers expected that after remaining closed for such a long period, children and their families would find it difficult to return to school, resulting in higher dropout rates and lower enrolments in educational institutions. An important finding that emerges for all age groups, including the youngest learners, is that this is far from the case.
  Shift from private to government, especially in early years-ASER 2022 enrolment data shows a shift from private to government institutions at all levels of schooling, unsurprising given the loss of livelihoods and financial distress experienced by households during the pandemic as well as the reported closure of many low-cost private schools. This pattern is visible among young children as well.
  Stress on the appropriate age of entry to grade 1-Major national policy documents – the Right to Education Act (2009), the Early Childhood Care and Education policy (2013), and the National Education Policy (2020) all reiterate that children should enter Std I of primary school at age 6. However, on the ground, institutional guidelines for what 5-year-olds can do vary both by the state as well as by type of institution. For example, ICDS Anganwadis offer preschool education to children in the 3-6 age group, while many state governments allow children to enter Std I at age 5. These ambiguities have resulted in 5-year-old children being enrolled in many different forms and levels of educational provision
It is clear from the above that if the focus, as defined in the NEP 2020, is given on the early years, 3-6 years then the learning foundation will be strengthened, and to do that all states need to do the following-
Uniform age of entry to grade 1 and nursery– Ensure that the age of entry to grade 1 is 6 and above and not 5. Sadly most of the states take children at age 5 in grade 1 and that robs them of a strong foundation in ECE and Foundational Literacy and Numeracy.
Ensure that Anganwadis are linked with the schools, so that transition is smoother both in settling and curriculum, this is clearly envisioned, planned, and detailed in the NEP 2020 with Balvatika and the new 5+3+3+4 age breakup, where 3 years of preprimary and 2 years of primary are clubbed together. But only 23 states have accepted the NEP 2020!
Train the teachers– Presently the Anganwadi teachers do not get training about ECE, they are involved in care, nutrition, health, election, and many other duties. The NEP 2020 has given a plan for teacher training too and it will soon be implemented. With trained teachers, children will learn in developmentally appropriate ways and then the ASER report would have more positives to celebrate.
ASER is always a wake-up call to our governments, SCERT, and policy makers, it's time that we wake up and implement the right age, curriculum, and teacher training in the early years to become a country that invests in its littlest citizens.
The author is Dr. Swati Popat Vats, a child rights activist with over 33 years of experience in early years education and research. She serves as President of Early Childhood Association and Association for Primary Education and Research. She leads over 500 preschools of Podar Education Network that are completely in line with NCF 2022 and FLN goals.