G.Lily Jebamalar – Atal Tinkering Lab's 'Exemplary Teacher of Change' 2020
"My students created 'Debrigator' and I couldn't be more proud."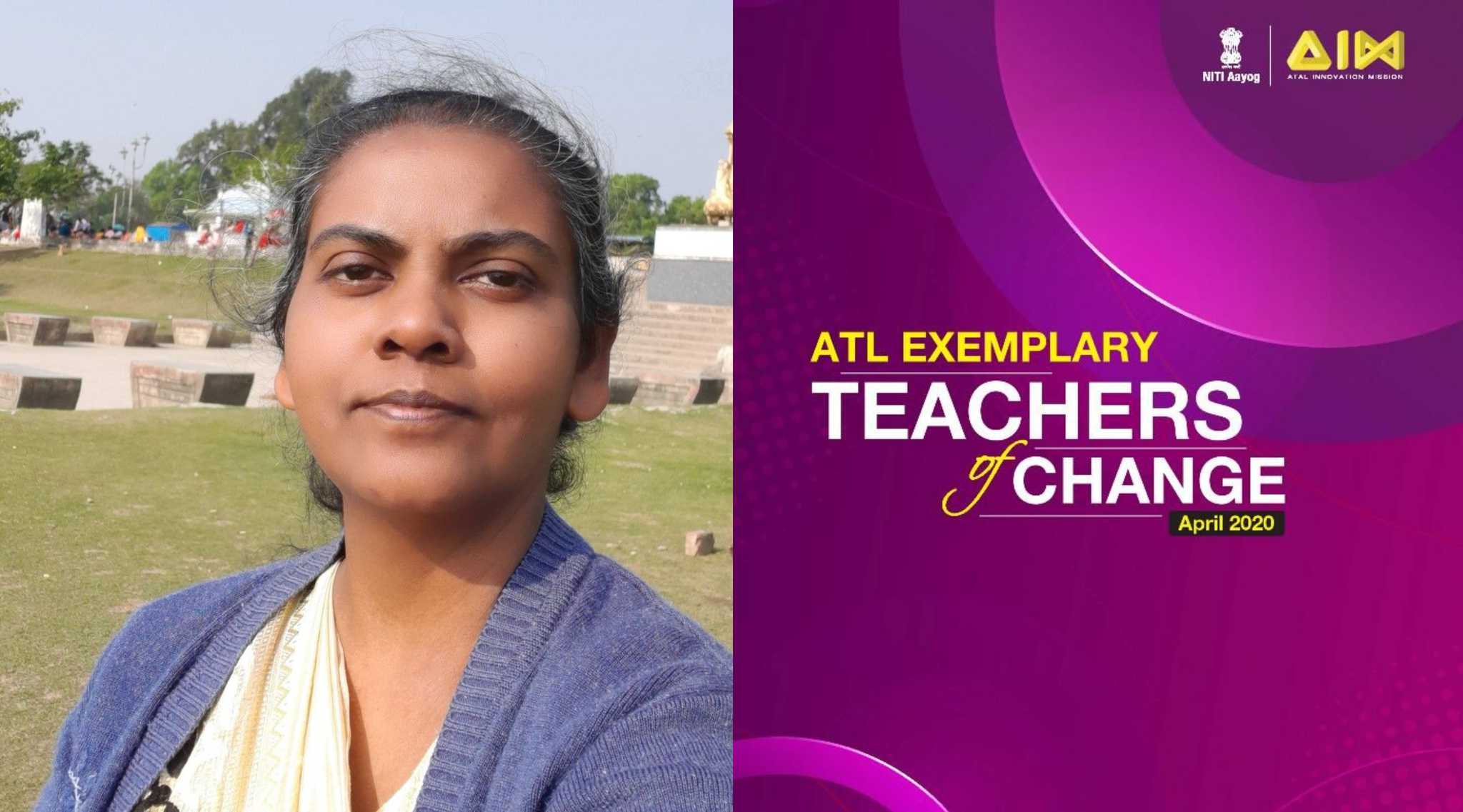 G.Lily Jebamalar, a Physics teacher from DAV Model School IIT, West Medinipur, West Bengal, is an 'Exemplary Teacher of Change' 2020 awardee by Atal Innovation Mission. With a rich teaching experience of nine years, she undertook the responsibility of being an ATL in-charge two years ago to teach over 200 students (grade 6-11) twice a week. In fact, she was one of the teachers to initially prepare a proposal for ATL in her school.
The school she works in is situated in a small town and that meant none of the locals knew about Atal Innovation Mission or Atal Tinkering Labs before 2018. Hence, she made efforts to educate the parents before encouraging their children. "Slowly and gradually people are learning more about it and students are becoming further innovative as well as curious, thanks to ATL," she tells ScooNews.
During our conversation with her, she also talks about 'Debrigator,' the copyrighted project created by her students in the ATL classroom. This is a machine with an application linked to it which gives benefit points on the amount of waste discarded into the machine. The project is to boost the habit of discarding waste properly. In fact, her school has installed the 'Debrigator' in the hopes to improve children's waste management skills and in return, the latter receive coupons to be redeemed in the local malls.
"I enjoy my teaching job and complete all my assignments on time so I can encourage my students as well. I feel accomplished when they show interest in various STEM projects. It's fun to brainstorm together and present our designs to the ATL team. Plus, this time spent unitedly tells me a lot about my students that helps me strengthen my bond with them," she says.
Atal Innovation Mission (AIM) of NITI Aayog targets to create scientific temper and cultivates the spirit of curiosity and innovation among young minds. AIM proposes to support the establishment of a network of Atal Tinkering Laboratories (ATL) in Indian schools.
Atal Tinkering Labs is the flagship initiative of Atal Innovation Mission, NITI Aayog. It aims at fostering innovation and entrepreneurship among school students. To learn more, visit www.aim.gov.in.
Refer to https://aim.gov.in/pdf/ATL_Teacher_Book_high_res.pdf to read more about the ATL 'Teachers of Change.'
Archana Surana to represent India at the CUMULUS Global Association
Archana Surana, Founder & Director of the ARCH College of Design & Business, has been elected to the 8th CUMULUS Executive Board (2022-2025).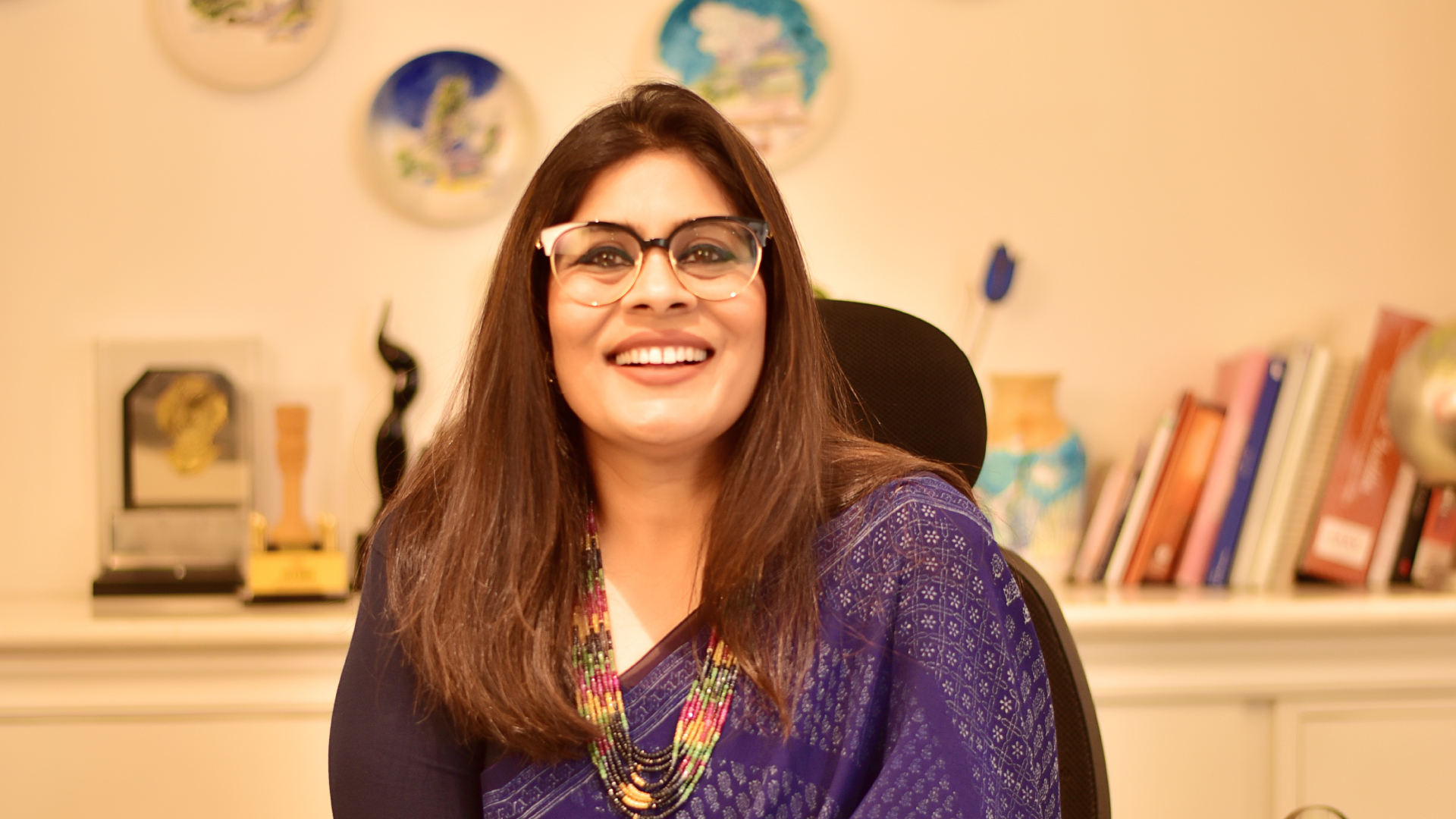 Archana Surana, Founder & Director of the ARCH College of Design & Business, has been elected to the 8th CUMULUS Executive Board (2022-2025).
CUMULUS is the leading global association of Art, Design Education & Research. It represents a dynamic ecosystem with 350+ member institutions in 60+ countries.
She said, "I was nominated for candidacy to the Board by the Presidential Candidate Lorenzo Imbesi, a Full Professor from the Sapienza University of Rome, Italy. 356 universities from 66 countries voted & today I am part of the 11 diverse members of the Executive Board, led by Prof. Lorenzo Imbesi." She represents India among the 11 countries on the Board.
Regarding the opportunities her representation would bring to Design Education in the country she said that through this dynamic forum and platform for knowledge exchange and best practices she would be able to bring in committed advocacy for the positive role of designers and creators.
"I am an ardent advocate of the essential and positive role that designers and the Creative Industries can play towards helping shape a sensitive, empathetic, and better world. I would be initiating cooperation and collaboration from industry bodies and fellow higher education institutions of design, architecture, and engineering from India towards this purpose and further strengthen the 'Women in Design' initiative of Cumulus, alongside building a mentorship model within the CUMULUS network."
About Archana:
A Woman Entrepreneur & Educationist for the past 27 years in the modern fledgling state of Rajasthan in India she has succeeded in firmly establishing and strengthening the perceptions and awareness of Design and Design Education in the country.
She has worked closely with the community via social projects, design intervention projects, and mentorship programs, and has contributed to the larger mandate of design & creative entrepreneurship on many levels through industry collaboration and as a member of the National Committee on Design India (2021-22) of the Confederation of Indian Industry (CII).
Also, being a US State Department and Rotary Foundation Alumnus, a Vital Voices Lead Fellow, and a Fortune and Global Ambassadors Program Mentee, she is supporting and mentoring women from all walks of professional life through the Women's Mentors Forum founded by her.