#GESS2017: Inside the second full day of the event in Dubai
The day witnessed twice the numbers of visitors compared to yesterday. Exhibitors passionately explaining their products to visitors was a common sight, some exhibitors even had designated meeting rooms to discuss and seal deals. The event was a smorgasbord of different technologies, ideas, ethnicit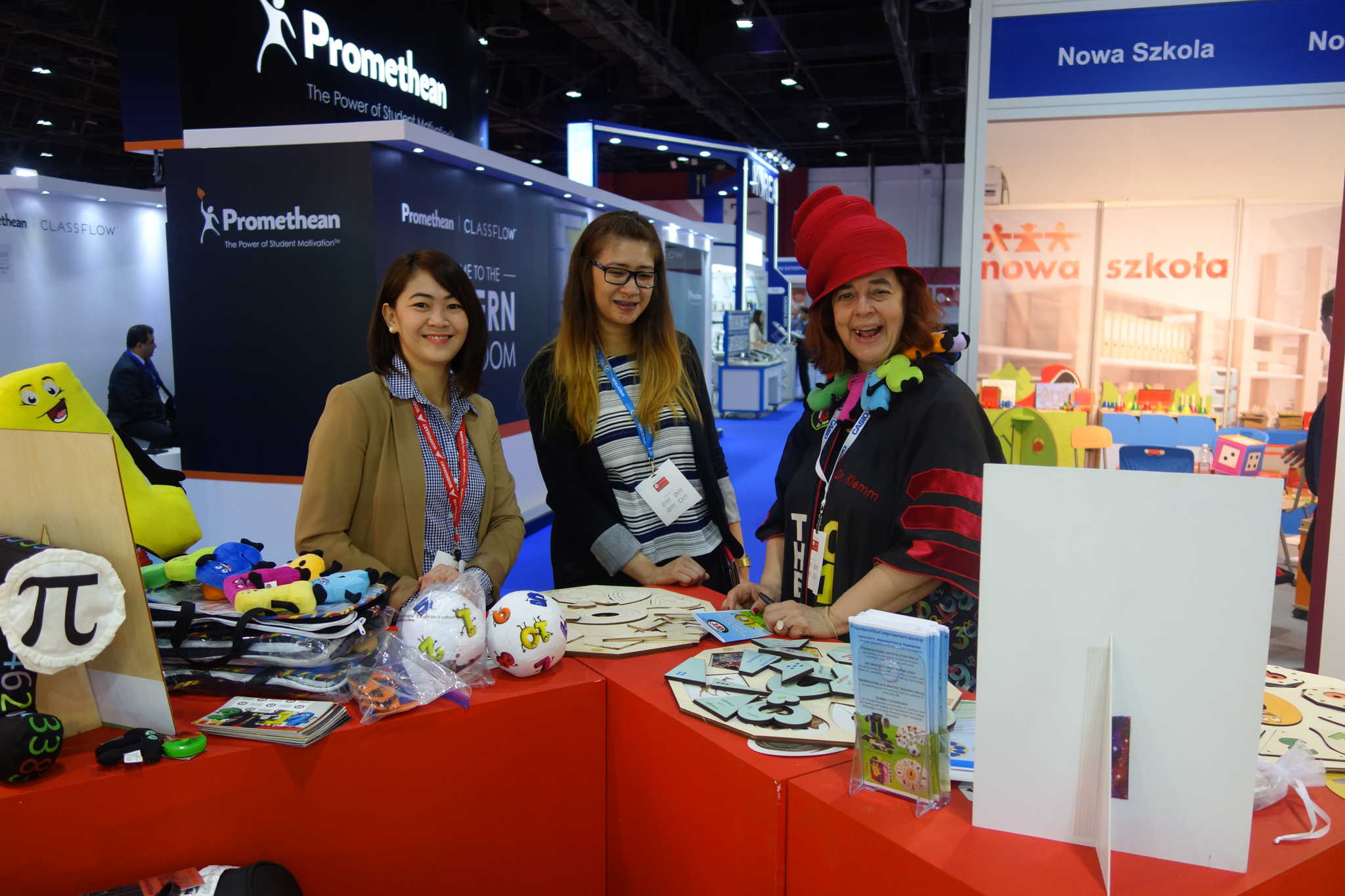 The day witnessed twice the numbers of visitors compared to yesterday. Exhibitors passionately explaining their products to visitors was a common sight, some exhibitors even had designated meeting rooms to discuss and seal deals. The event was a smorgasbord of different technologies, ideas, ethnicities, workshops, sessions, interactions and B2B networking. The sheer number of visitors thronging the massive four-tiered venue made even the sprawling halls seem small. The attention to detail was impressive with catering staff strolling with handcarts full of cookies, snacks, coffee etc to be partaken by exhibitors as moving out from their stands could mean a potential loss of clients.
The Edutech and ExtraMarks stands saw some serious buzz through the day, with stern looking men holed up in their glass walled meeting rooms with visitors. The Edutech stand offered pretty much everything a 21st century school would need, from Virtual Reality tools to STEM Solutions to Digital and mobile learning solutions and more, It was a one stop shop for all school needs.
Indeed the most beautiful and not to be missed stand was that of LEGO where one could spot a lot of students trying their hands on Blocks, Robotics, Aerial Selfie etc There was huge wall built with just their trademark blocks and surely caught everyone's attention, one could pick up a variety of blocks and make anything they wished to.
TES Global stand was right in the middle of the Hall and a smiling Man called Mark welcomed me and explained how TES Global has been supporting educators worldwide for over 100 years and is the world's largest online community of teachers, with over 8 million registered users.
Byju's, India's most rated and talked about Star Start-up was also present at GESS. They were sharing their ideas on Online learning which means no boundaries and barriers in today's digital world.
Arpit Badjatya, CEO & MD, Serosoft Solutions who was also a speaker at GESS Dubai 2017 shared his insights on the ERP business and how it is not the need but the necessity of any education institution today across the world.
Olli Vallo, Co-founder of Kokoa Education Standard, Finland made sense when he said that there is a urgent demand of independent Quality certification in the education field when the market is overflowing with products of varying educational quality . Kokoa Education Standard is a detailed Edtech quality verification based on Finnish pedagogical knowledge. Edtech industry stakeholders around the world trust Kokoa to ensure solutions are independently certified in line with high-level quality standard.
The last stop for the day was at eTeach International, eTeach is globally the leading specialist provider of education recruitment solutions. Jonathan Price, Managing Director, eTeach told us that the education recruitment landscape is changing and finding the best candidates is becoming increasingly difficult as the competition for talent grows and candidates become ever more sophisticated in how they choose their next job. eTeach works with over 11,000 schools and colleges and last year advertised more than 70,000 jobs to their 1.3 million registered candidates, who made 5 million job searches.
To sum up, the second day of GESS 2017 was a must attend event for anyone related to education.
As Brad Currie once said "Networking is the most overlooked and important part of attending educational events. Informal conversations matter!" You still have the day 3 to network and connect with a variety of people with various interests.
28th edition of CBSE Sahodaya Schools Conference begins at Vadodara
The 28th National Annual Conference of Sahodaya School Complexes on the theme of Education 4.0-Reinventing
Education 2030 and beyond begins.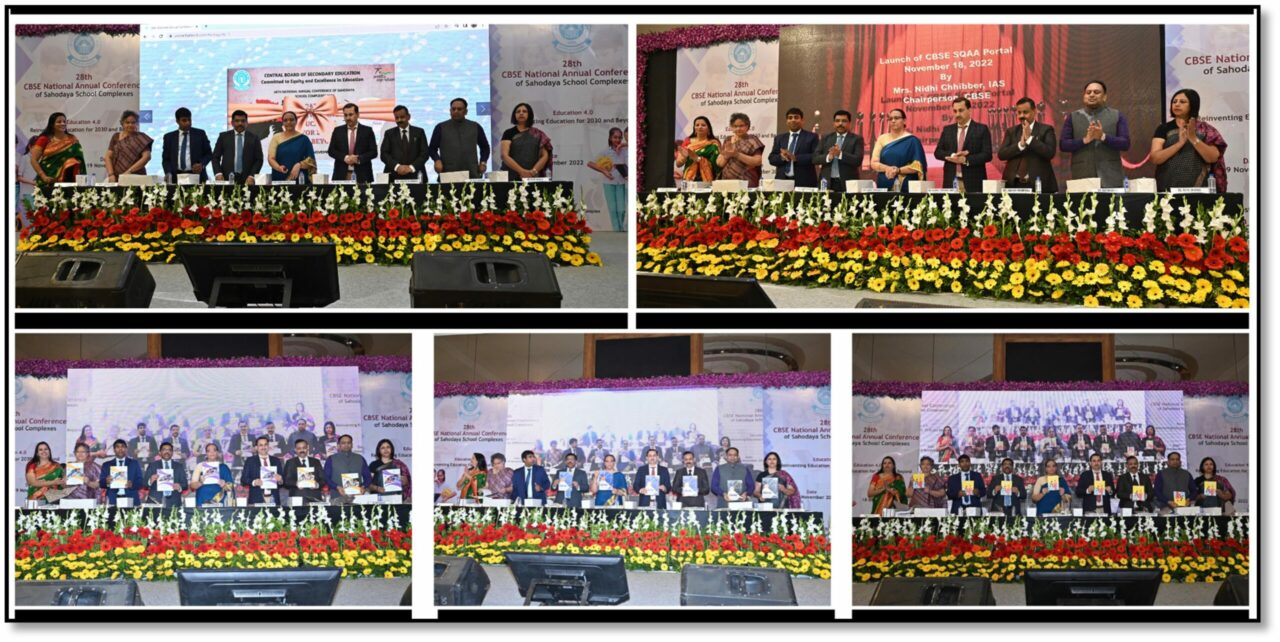 The 28th National Annual Conference of Sahodaya School Complexes (2022) began on 18th November 2022. This year the conference is being held in collaboration with Gyan Sarovar Sahodaya –The Central Gujarat CBSE Schools Sahodaya Complex.
The theme of the conference is "Education 4.0: Reinventing Education for 2030 and Beyond" with the objective to sensitize school leaders and prepare them for the era of education 4.0 with the necessary changes in the design of curriculum and pedagogy.
Sub Themes
Social dynamics and development of education
School Leadership for futuristic schools
Technology is indispensable for education
Capacity Building of teachers
AI in school education
Creative Learning
Positioning curriculum for 2030 and beyond
Moving from Transactional Leadership to Transformational Leadership
Building Learning Communities
Schooling Vs. Education: Bridging the gap for a better India for 2030 and beyond
Community School Partnership for quality education
This year's conference is hosting the representatives of more than 200 Sahodaya School Complexes and educationists from around the world in a two-day event at Vadodara.
Principals from 800 plus CBSE affiliated schools in the country and abroad, academics, and senior officers of the Board are participating in this two-day conference which will dwell upon various themes such as Community School Partnership, Schooling versus Education, Technology for Education, Artificial Intelligence in Education, Building Learning Communities, Leadership, Creative Learning, and Capacity Building of Teachers.
The inaugural session of the conference began with the address of the Chairperson CBSE Smt. Nidhi Chhibber highlighting the roles and responsibilities of school principals and administrators in realizing the objectives of NEP 2020 and making schools future ready.
A number of publications prepared by the Board were also launched by the Chairperson, on this occasion.
Conference Souvenir
A compilation of the probable best practices received from different schools across the country in the area of curriculum, pedagogy, capacity building of teachers, school leadership, school community partnership, and use of technology.
CBSE SQAA Portal
As per NEP 2020 recommendations, CBSE has developed a 'School Quality Assessment and Assurance (SQAA)' Framework based on 7 domains covering all the aspects of school functioning and can be useful as a tool for accomplishing individual and institutional excellence.
Practice Books in Science and Mathematics have been developed for Students of classes IX and X in the subjects of Mathematics and Science to strengthen the skills and competencies of students and help them apply the learned concepts in real-life situations and draw inferences.
These workbooks present a series of questions organised as themes, mapped to concepts from the curriculum of the respective class.
Item Banks
The board has designed and developed Competency Focussed Practice Questions aligned to the NCERT curriculum in the subjects of English, Mathematics, Science, and Social Science for Class X students to test conceptual understanding and application.
SAFAL Assessment Frameworks for grades 3, 5, and 8 were also launched today in the subjects of Language (English/Hindi), Mathematics, and EVS/Science. These include domains, strands, and competencies, and define learning outcomes at various proficiency levels.
PRAYOG
Pradhanacharya Yojna for Growth, has been designed in view of the important role of the Principals in the effective implementation of NEP 2020 in CBSE schools and covers various themes such as Innovative Pedagogy, Competency Focussed Education, Experiential Learning, Art integrated learning, Story Telling and Sports Integrated Learning, Systemic Reforms via initiatives such as SAFAL, HPC, SQAA, and Competency-based assessments, and other topics like Peer Education and Life Skills, Inclusive Education, Environmental Education, Pedagogy Leadership and Expectations from Principals.
Skill Education
A number of Skill Modules for Class VI-VIII on Travel and Tourism, Marketing, Media, Beauty & Wellness, Design Thinking, and Innovation were also launched today along with new modules for classes IX-XII in Library and Information Science, Cost Accounting, Early Childhood Care and Education.
Hand Book on Positive Parenting – A Ready Reckoner
The Board has always been sensitive and proactive regarding the mental health and wellness of students. Positive Parenting – A Ready Reckoner has been brought out by CBSE with the hope of adding value to the nuances of parenting and nurturing skills in a very simplistic and easy-to-follow manner. This publication by no means attempts to undermine the concerns and care of the parents already in place but may help in deepening the understanding and in building positive relationships amongst schools, parents, and students. The contents have been carefully curated post-COVID challenges and include topics such as the Mental and Emotional Wellness of Children, Parenting the Pre- teens, Gender Equality and Child Abuse Protection, Children with Special Needs, Online Learning for Parents, and more.