Global Experts Assess The Impact Of COVID-19 On Early Education
In a webinar conducted by ScooNews, educators from around the globe discussed the impact of COVID-19 on Early Education and provide solutions for the way ahead.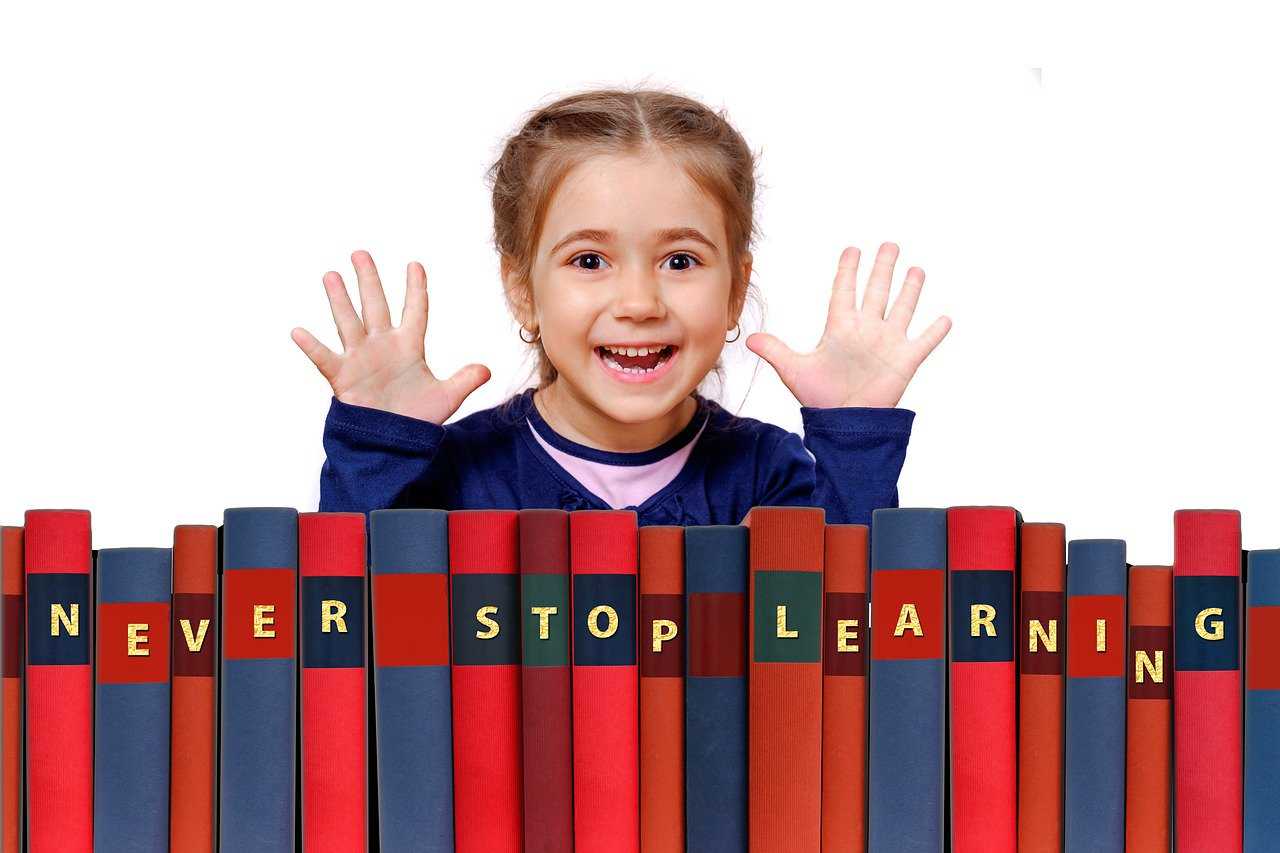 The impact of the COVID-19 pandemic has been felt on various sectors globally but one of the most vital areas that needed some spotlight was the Early Year Childhood Education. ScooNews conducted a webinar to highlight this issue through the opinions of global leaders in Early Education.
Our guests at the webinar included Dr. Claire Warden, CEO, Mindstrechers ltd., Dr. Karen Graham, Emeritus professor, Glyndwr University, Laura Henry-Allain, International speaker, writer and consultant, Samantha Page, CEO, Early Childhood Australia, Stephanie Olmore, Senior Director, NAEYC, and Dr. Swati Popat Vats, President, Early Childhood Association India.
In her opening statement, our guest panellist and host, Dr. Swati Popat Vats puts forward the topic of the discussion "Global Impact of COVID-19 on Early Years Education – Solutions and Way Ahead" along with some important questions that need some urgent answers.
The first question that Dr. Vats asks the panellists is about the evolution of their working methods during and COVID-19 period. Ms. Allain replies that she is supporting her teachers and day-care owners through online platforms, telephonic conversations, writing blogs and hosting Zoom meetings. Adding to this Dr. Warden shares the details of her beautiful initiative of 'Living Classrooms' that uses the natural world as a place to support natural harmony and her works with the marginalized groups.
Talking to Ms Olmore about NAEYC, a non-profit organization working for Early Childhood Education, she shares about the inadequacy of the Early Learning System has surfaced in the USA during this crisis and how her organization is engaged in facilitating day-care for the children of essential services workers.
When Ms Page is asked about the condition in Australia, she mentions the on-going confusion between the jurisdiction of different states and the financial issues arising out of it. Empathizing with her, Dr. Vats highlights how the government financial support to the Early Childhood Education sector in different nations is different and a majority of schools are not supported well because of the lack of financial issues. Dr Graham pitches in and talks openly about the status of refugee children who can't afford online access from a child right's perspective. She shares how things are different in the different parts of the UK and that the government has ensured online support to every child but the diversity of access to IT is still very different.
The next segment of the webinar involves Dr. Vats asking some important questions to the panellists. Find below the excerpts of the discussion that followed.
How will the life of ECE educators change post-COVID-19 and the regulation required in ECE
Dr Karen Graham: For children, relationship building is important and that's something parents need to be focussing on. It is important for children to get back and play together and it is our job to help parents bring the balance back.
Stephanie Olmore: The core of early-learning is still that children need to socialize and do exploratory work in a group. I do think that the current crisis will change policies for educators. I think the new policies will make sure that the kids are not feeling the pressure to work when they are not feeling well and that we better support their choices.
Samantha Page: I think we will get back to normal intensive children-attending services. It is an opportunity to reframe the relationship between educators and parents and the flow of learning between the home-learning environment and service centres. We should use the opportunity to embrace that conversation and highlight the importance of technology that will be recognised by everyone now.
Dr. Claire Warden: Sustainable education will now be an important thing that will be discussed in pre-primary sections.
Laura Henry Allain: After COVID-19, we'll have an opportunity to press the pause button and have conversations around what we have learned from this pandemic. It's time we ask ourselves:
How can we keep children the centre of our discussion?
How can we support the parents and fellow educators?
How can the leaders and educators support the teachers to connect with children after this long break?
Ways to bring the children out of the psychological state of social-distancing and freeing them from online learning addiction after the lockdown
Laura Henry Allain: First few weeks, we should focus on the personal, social and emotional development of the child. Outdoor learning, assessing its impact on children, and having a conversation with children about the events around them will help us erase the pandemic's after-effects.
Dr Karen Graham: Let it happen organically and naturally. We don't know what children are experiencing right now while staying at home. It could be both positive or negative. We need our practitioners to look out for children with issues and help them out.
Samantha Page: Parents are worried about academics while children are really missing their friends. We can lead some of the conversations with families and the general public about what is important so they can start the work while the kids are at home.
Stephanie Olmore: It will depend on the experience that the kids will have at home. We can recognize the traumas, if any and let play-activities and extra care do the healing.
Dr. Claire Warden: Foremost, we need to accept that it's going to be difficult and we need to make extra efforts in order to move forward.
On ways to strengthen the personal bond between kids and the teachers
Stephanie Olmore: Use technology to let them share their drawings and personal stories of what's happening in the home. Keep the connection real.
Dr. Claire Warden: You may be sitting thousands of miles apart but can still connect. Luckily, the emotional resonance can be conveyed with each other through screens as well.
Laura Henry Allain: Let them show you their personal play objects and DIY projects on the screen. Don't forget to appreciate them.
Samantha Page: Educators in Australia are making informative and fun-filled TikTok videos for children and posting them on social media. When children see these videos with a familiar educator in a familiar setting, they feel connected to it.
Tips to handle the situation while keeping the students at the core
Dr Karen Graham: Don't expect yourself to be more superhuman than you already are. Maintain that balance when you have to keep children's rights at the forefront, but at the same time remember that you have to look after yourself and your family.
Stephanie Olmore: Educators should recognize the importance of their work. Early Childhood educators are going through the same stress as educators of older children who often get more recognition and better pay. This is the time to recognize how critical your work is and to advocate for yourselves.
Dr. Claire Warden: Time will pass, good or bad. You need to accept that it is tough right now. Reflect on your values in the meantime and think about who you are and who you want to be.
Laura Henry Allain: You have to take care of yourselves and self-preservation, do not rush things and take it lightly. It's okay to feel sad, anxious and frightened and you should allow these things to come out.
On an ending note, Dr. Vats winds up the session with a personal piece of advice for educators. She shares an acronym of the word "COVID."
C stands for Care of the self.
O stands for bringing the Outside life to kids as they are missing out on a lot of action while locked inside the home.
V stands for Virus and talking about its precautions to your students.
I stand for IQ as children need to be kept actively engaged in activities that are relevant to them and are age-appropriate.
D stands for Doing the best in difficult times like these.
Lastly, she remembers how, after the 2nd world war, a lot of changes in Early Childhood Education were introduced through the Pikler approach and the Reggio Emilia approach. In a similar manner, she hopes to encounter constructive fluctuations after the COVID-19 panic ends, inspiring both the children and the educators move forward with positivity.
New Age Instructional Techniques
Traditional pedagogical techniques, based on a teacher explaining a topic and students taking notes, may still be helpful occasionally. Still, education today revolves more around encouraging the students to awaken their curiosity and desire to learn.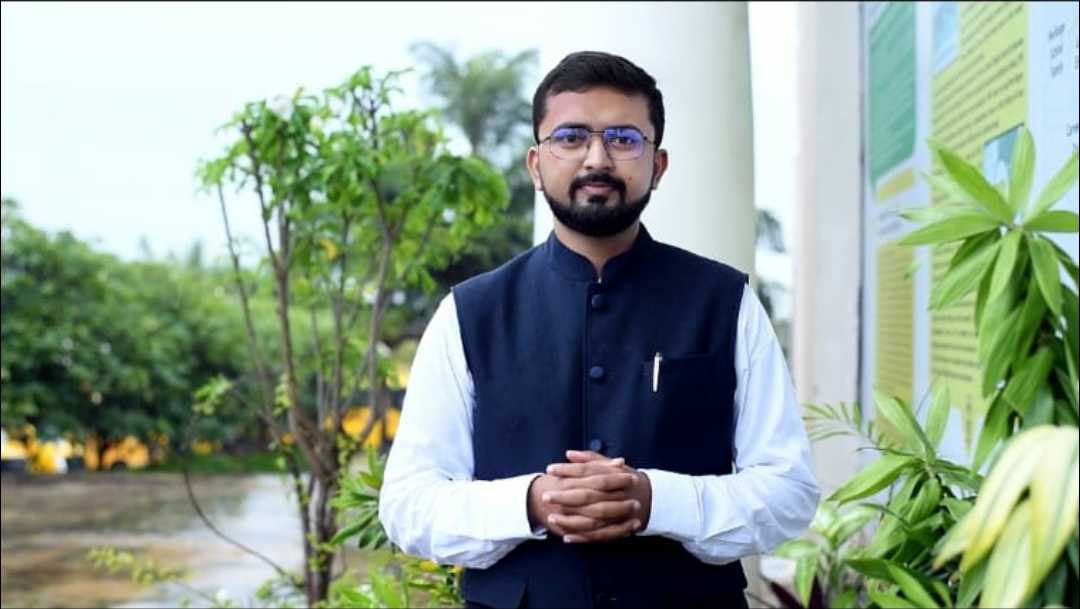 Education and its purposes have evolved over time. The meaning of 'knowing' has changed from remembering and repeating information to finding and applying it. Education helps students identify their critical purpose in life. It is really a tool to enable young minds to become lifelong learners. It empowers them to be able to tackle any challenge that life throws at them.
The purpose of being an educator is to make the world a better place. Where people are empathizing, caring, and capable of understanding each other. The prime objective of education is to nurture the leaders of tomorrow. To impart quality knowledge and learning so that the young generation becomes responsible and future global leaders and citizens.
Advanced research in education philosophy and brain science has had a tremendous impact on instructional strategies for the classroom. As a result, the educational paradigm has seen a transitional shift in instructional strategies over the past few years. Educators now are required to step out of their comfort zone of the traditional mode of teaching confined to classrooms.
Teachers are now bound to integrate the new instructional strategies to make a mark in the educational arena. A number of different teaching techniques have emerged during this transition and due to this change in education. Some of the research-backed pedagogical practices that are appropriate for 21st-century classrooms are:
Reciprocal Teaching:
Reciprocal teaching is a method in which students in small groups predict, clarify, question, and summarize a scaffolded reading comprehension. It is similar to a small group of students sitting in circles and using a communal constructivism approach to making meaning. Here each student takes the role of both learner and teacher within the group. This technique allows the students to develop a shared understanding of the text and supports the students who find it difficult to comprehend complex texts.
Student-generated questions :
This technique allows students to work individually or collaborate with peers to generate their own set of questions based on Bloom's Taxonomy template. This technique enables students to go through a rigorous thinking process of divergent and convergent thinking that ultimately ends with a reflection-based task to summarize their learning.
Higher-order thinking questions:
This technique of instructional learning is a must-have in every classroom. Critical thinking is essential as it allows students to apply the knowledge to a context different from the one that was initially learned. Using this strategy and adding cases and real-life situations to these questions allows children to develop relevance and motivation.
Reflection questions:
Metacognition – the science of thinking about learning is a potent tool that should be used in every classroom. This allows children to strengthen their understanding and retain the information for a longer period of time. Questions like the muddiest point today? What were my three takeaways from the last 30 minutes? How would I use this learning to make my day better? And many more allow students to reflect on their learning and evolve themselves as lifelong learners.
Taking a constructivist approach, these techniques or strategies allow the learners to accommodate and assimilate knowledge. When a teacher uses group work he/she is leveraging the true nature of learning. This collective activity allows and enables the students to find relevance in the learning environment. Moreover, it will enable learners to have agency over their learning by modeling a real-world situation. Often when a teacher starts using collaborative approaches, various reasons like unequal participation deter it. The classroom space dons a chaotic look, and the teacher has no control. All these have to be minutely dealt with by developing as a facilitator rather than a sage on the stage. Working in groups allows children to develop essential life skills like empathy, compassion, and critical thinking.
Traditional pedagogical techniques, based on a teacher explaining a topic and students taking notes, may still be helpful occasionally. Still, education today revolves more around encouraging the students to awaken their curiosity and desire to learn.
About the author:
Siddharth Rajgarhia is Chief learner and Director at Delhi Public School Nashik, Varanasi, and Lava Nagpur. Having 10 years of experience in leading schools. He is an avid Mindfulness practitioner and believes in lifelong learning