Reading, telling and listening to stories is not an idle pursuit but an urgent need of our times
In engaging with the characters of the stories and the narrative, children are able to appreciate points of view other than their own and develop finer sensibilities. They begin to appreciate goodness, humour, bravery and beauty of the characters in stories before they really experience and…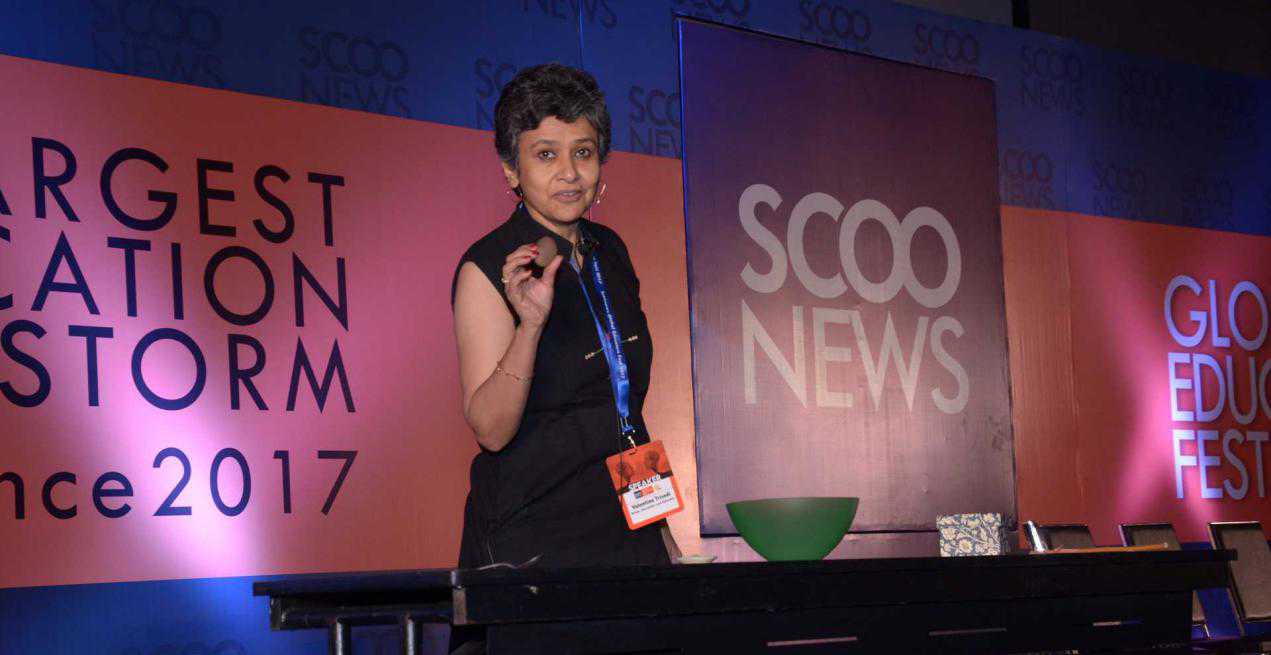 When I was growing up, stories, storytelling, reading of storybooks, exchanging of anecdotes, listening and sharing happened very organically. There was no need to categorise or discuss it or measure the development through these activities in terms of mental processing. But the world today is very different. Attention spans are short, multi-tasking is the need of the hour and we do not want to spend our time and energy doing anything which does not provide value to our growth and well-being. So now, the traditional pastime of storytelling has to be examined under a microscope and the strands of its importance gently separated and displayed. What came naturally to people of all ages needs to be plated and displayed like a gourmet delicacy because, if we don't do so, we are in danger of losing it and its multifarious benefits completely.
Stories have always been an integral part of our existence and the glue that connects all humanity. The ability to listen to, comprehend and tell stories has a facilitative effect on cognitive processes and personal development. Understanding of narrative involves very complex mental activity and children who engage in listening to or reading stories, greatly enlarge their strategies for grasping the meaning, their knowledge and understanding of the world around them and their imaginations. And yet, we often think of storytelling only as a form of entertainment and remain oblivious to the full impact of its importance.
Children take to stories like fish to water. Their natural curiosity, sense of fun and openness to new ideas and out of the box scenarios make fertile ground for creating, listening to and telling stories. So for the magic of stories to work and the organic learning thereof to happen, we adults need only to be eager listeners, enthusiastic tellers, and dynamic travellers, dropping all boundaries of time and space, ready to take off with our young explorers to the boundaries of their imagination.
While encouraging children to tell stories provides the obvious benefits of improving their expressive language skills like diction, pronunciation, voice modulation, pausing and stressing, there are deeper benefits as their self-confidence is bolstered and they develop the valuable skill of effective communication. Children have an amazing ability to make up a story as they are telling it. So if they are not told to 'be quiet' all the time, their imagination can weave scintillating tales. A healthy imagination developed in childhood is associated with problem-solving, openness to new ideas, out of the box thinking and risk-taking – all valuable assets in life as an adult too. When creating and telling stories, children take on different roles and try out different language uses, all of which help them on the journey from being externally regulated to internally regulated in cognition. In the school curriculum, giving children the space to create and tell stories is often sacrificed at the altar of reading and writing. Yet ironically, skills developed through storytelling and listening to stories also extend to enhance skills needed for effective reading and writing.
The classroom inadvertently becomes a place where each child is judged based on his ability to perform tasks set by teachers. In such a setting, the experience of listening to a story is a great equalizer. Listeners can participate fully without the fear of being judged or ridiculed. Stories enhance their motivation to learn and their receptivity to learning. Research shows that even students with low motivation and weak academic skills are more likely to listen, read, write and work in the context of storytelling.
Effective communication entails not just speaking but good listening skills too. There are several mental processes simultaneously at work while listening. When a child grows up listening to stories, a love for language and the richness of its usage develops naturally, improving comprehension, vocabulary, grammar, pronunciation, sequencing and associated skills. In the hush that falls as a child listens to a story being told, he is keenly focused on forming mental pictures and scaffolding his own learning, connecting the dots of prior knowledge, experience, and his own reasoning. Social skills, persistence, engagement, how to take turns speaking, how to listen to others effectively, how to read between the lines, are all skills which are sharpened by regularly listening to stories.
In engaging with the characters of the stories and the narrative, children are able to appreciate points of view other than their own and develop finer sensibilities. They begin to appreciate goodness, humour, bravery, and beauty of the characters in stories before they really experience and know these qualities themselves. A sense of aesthetics also starts developing. As we become a more intolerant, more divided society, there is an urgent need to inculcate these values in children, and they cannot be taught as part of the explicit curriculum. Storytelling is a time-honoured way of doing this naturally.
It is my firm belief that reading, telling and listening to stories is not an idle pursuit but an urgent need of our times. Its far-reaching effects can equip our children with not only the 4Cs of communication, collaboration, creativity and critical thinking vitally required for success, but enhance their emotional intelligence as well so that they are more responsible and sensitised global citizens, with a high happiness quotient, aware of their place in the world and responsibilities as a human being, beyond just earning a livelihood.
About the Author:
Valentina Trivedi is an alumna of The Doon School, she was the first woman to be on the executive committee of the Doon School Old Boys' Society and is the Editor Emeritus of their quarterly magazine, 'The Rose Bowl.' She has used her storytelling talent to write and perform stories for adults as well as children: as a Dastango (performance artist of the recently revived ancient art form of Urdu storytelling, Dastangoi), a scriptwriter for TV shows and films, director of documentaries and a senior copy writer in advertising. She enjoys writing in both Hindi and English.
This article was originally published in the Anniversary (August 2017) issue of ScooNews magazine. Subscribe to ScooNews Magazine today to have more such stories delivered to your desk every month.
Digital Education is changing the way we learn
With so many technological advancements now in place, it's exciting to speculate about how digital learning could improve education in the future.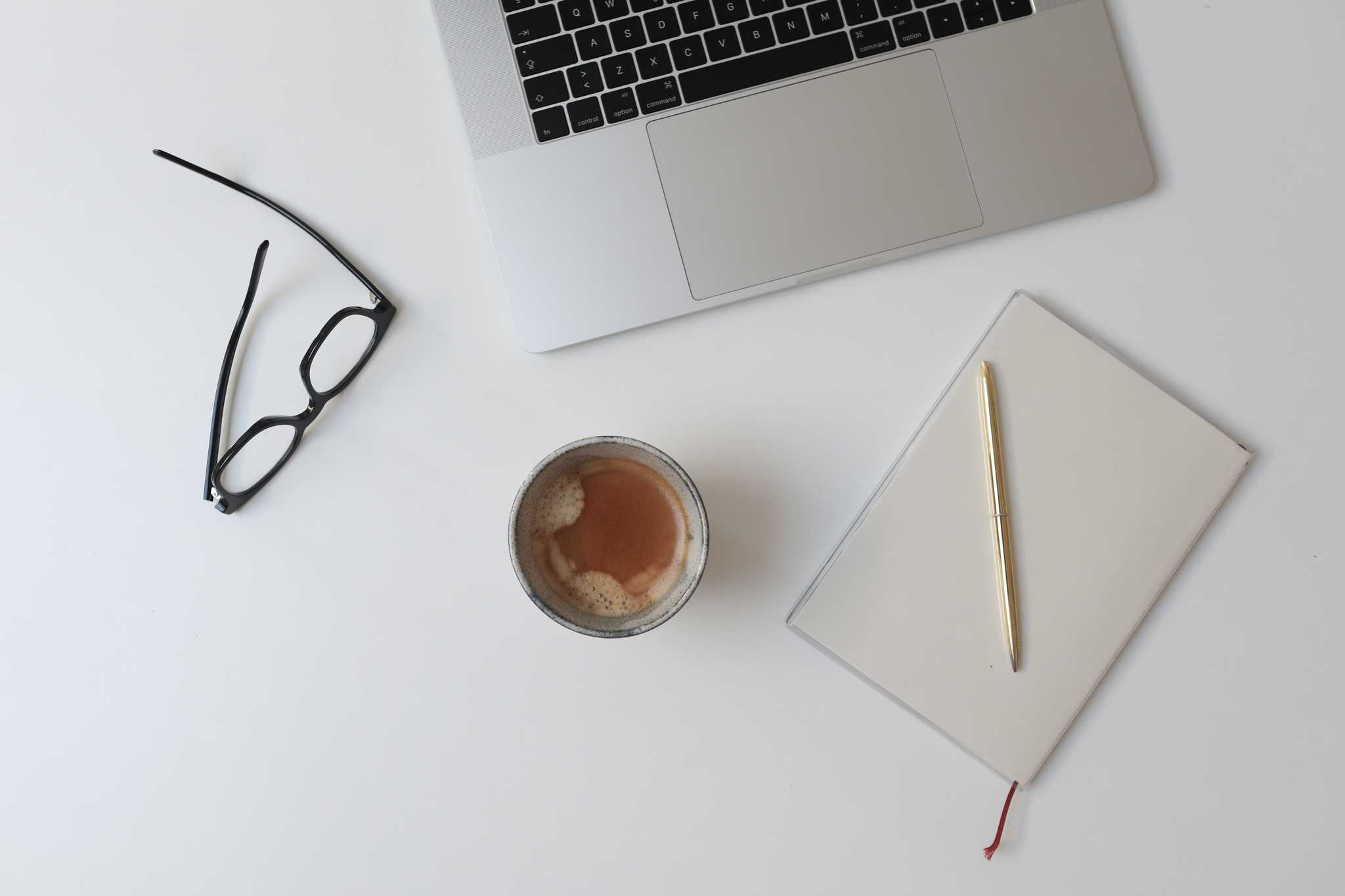 Over the last two decades, we've seen technology transform the education sphere. As technology has advanced, we have seen education delivered online, computer-based remote exams conducted, and students attending classes at foreign universities while living in other countries.
What is Digital Learning?
Digital learning refers to a learning method that uses new digital tools to enable learners to learn in new ways, such as face-to-face, distance learning, or blended learning. As a result, it is not simply a matter of digitising educational content, but of a set of educational methods.
To fully grasp how digital learning can transform education, it is necessary to be open to the idea that the traditional classroom can evolve, as most parents have witnessed over the last two years.
Why is Digital Learning Growing So Quickly?
The evolution of technology has made digital learning a more successful option, especially for students who face challenges in learning. Technology has not only advanced but also has become more widely available. It is theorised that more people in the world now have smartphones than bank accounts. As the human race continues to innovate, evolve, and explore, the evolution of digital learning accelerates.
Easy Access to Expertise
Subject matter experts are talented professionals who have in-depth knowledge of a subject and fully comprehend the technicalities of the concepts. They are also enthusiastic teachers who specialise in ensuring accuracy in facts and technical details of the content.
People all over the world can now quickly and easily gain access to subject matter experts thanks to advances in digital technology. This also means that students can gain access to extremely specific educational materials without leaving their countries, cities, or even homes.
Learning Multiple Subjects
A wide selection of courses is available through online learning systems. Children who have studied a wide range of disciplines are more aware of their surroundings. Learning several courses in a variety of ways, both traditional and non-traditional, provides children with a comprehensive understanding, improves their cognitive skills, and empowers them to think and make decisions on their own. Students who learn a variety of courses are better able to make career decisions because of their increased knowledge.
Studying At Your Own Pace
The ability to tailor a learning environment to each student's individual needs is one of the most exciting aspects of digital learning. It's also crucial to remember that some children are slower to pick up concepts or skills than others to get the most out of an educational framework. In the past, if a child didn't understand something within a curriculum's allocated time frame, the instructor had little choice except to move on and hope that there would be time later to catch up with that youngster.
Children can now approach learning at their own pace thanks to digital learning. Digital technology allows parents and educators to identify which strategies work best for which children, which allows them to provide the best opportunities for success. They are also given the ability to customize a learning environment that best suits the needs of their students.
Availability of E-Learning Material
The educational system has been revolutionized by the introduction of technology. Earlier, education meant hauling a large number of books to schools and education. This is no longer necessary in the current world.
Now, people can learn anything they want from a variety of sources, including e-books, pdfs, and video tutorials. The internet has made learning available to everyone, and most information is now available in digital format. A major advantage of this is the fact that the content is constantly updated and is therefore up to date.
Reduced Education Costs
Digital resources are significantly less expensive, and digital platforms assist both students and institutions in saving money. This is regarded as a significant step forward in levelling the playing field for all students in the future.
Geographical Adaptability
Remote learning has been on the rise over the years. Students can learn from anywhere they have access to the internet at any time. Teachers and professors can teach from anywhere in the world, and students can attend classes from anywhere in the world as well. This opens up a whole new world of learning for students who might not otherwise have access to an in-person class.
Today, a school can take place from wherever the student is, and lessons can be accessed at any time.
Lesson Plans Delivered Quickly
Teachers have long dreamed of a world in which they can offer every student the personalized attention they deserve. Unfortunately, the traditional model of education has many obvious barriers for those who are disabled, come from low-income families, or otherwise find themselves at a disadvantage. One of the most promising movements in education today is the digitization of learning. Through easy-to-use software and online communities, teachers are now able to create a high level of convenience for their students, all while maintaining the same level of oversight that was previously possible only in person.
What are the Main Types of Digital Learning?
Any type of learning content delivered in a virtual environment is referred to as digital learning. They can be video-based, live or self-paced, and can take place one-on-one or in a group setting. There are three types of digital learning in general: e-learning through virtual reality, blended learning, and gamification.
E-learning through virtual reality
E-learning is commonly thought to be a completely digital approach. Students receive all of their instruction online, either through educational platforms or through meeting software such as Teams or Zoom.
Students also have access to the digital library, and they can usually access it whenever they want. They may have set class times, but in many cases, they can study at their own pace but must meet assessment deadlines.
Blended learning methods
Blended learning is a model that combines the very best of both worlds, by combining the classic method of classroom education with its e-learning counterparts. This model is the most common mainly in primary and secondary education.
Blended learning is the educational equivalent of working from home a few days per week.
Gamification
Gamification is a new concept in education, but it has been shown to be an effective way of increasing engagement and learning. This, in turn, has a positive impact on student outcomes. Gamification uses the elements of play that children enjoy in things like video games to accomplish an educational goal. Students enjoy the experience because they do not feel like they are learning.
What Impact Will Digital Learning Have on Education?
With so many technological advancements now in place, it's exciting to speculate about how digital learning could improve education in the future.
Access to a greater number of high-quality teachers
Research done by experts has proved that a teacher's quality is directly connected to a student's achievement. While it's difficult to admit because every teacher has worth, some are more skilled in the field than others.
It is remarkable that with the help of digital technology, more and more amazing teachers will have the ability to teach children all over the world. More and more teachers will have the ability to influence their careers and also have more employment options as well.
Technology Expanding Knowledge Further
The future is here and it holds the power to elevate the possibilities of what students can experience to a whole new level.
Digital media, simulations, and artificial intelligence (AI) are expected to push the boundaries of what students can experience today and in the future. Children can even learn about flight simulators, explore planets, build energy generators, and more online. Now, imagine what children will be able to study in the future before they have even finished high school.
Reducing Geographical Barriers to Education
Not only does a person's school location play a direct role in their success later in life, but so does their country. In the past, students who lived in countries with poor education facilities had an unfair disadvantage compared to students who lived in countries with better education facilities. However, this is not the case anymore in the age of the internet. With digital learning, it is hoped that in the future, all students will have equal access to educational resources and opportunities, resulting in a more equal chance of
Accessibility of Education to Far More Children
For many parents, the dream is to provide their children with the best opportunities in life. This might mean sending them to a top university or providing them with the right career path. Unfortunately, within the constraints of a traditional learning system, this is not always possible. There are obvious barriers to education for those who are disabled or come from low-income families. Digital learning breaks down some of these barriers, allowing students to chart their own course to success.
Better Assistance For Children With Disabilities
Disabled students can easily access all educational materials from the comfort of their own homes via online learning. e- learning platforms greatly reduce physical strain for mobile-impaired students while also making life easier for those who are visually or hearing-impaired. This gives students more freedom to explore the world, removing the barrier to learning and encouraging them to participate more actively instead.
Distance education, on the other hand, provides convenience to caregivers and families of disabled students. Families and caregivers, like students, may bid adieu to the everyday effort thanks to online learning.
About the author:
Shourie Chatterji is Chief Digital Officer, Schoolnet