How To Make Sure Schools Don't Become The New Hotspots Of COVID, Principal S Sriram Shares Tips
These tips are useful for fully residential schools, day-cum-boarding schools, as well as day schools.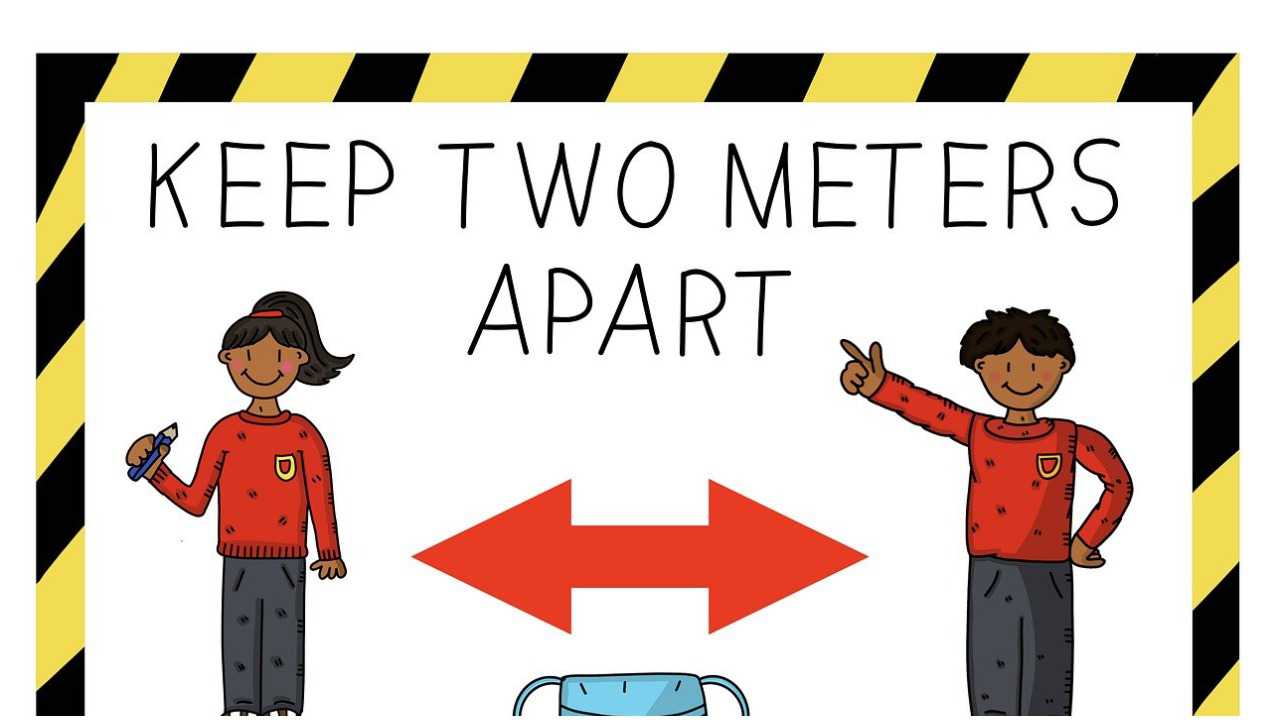 The COVID-19 pandemic has posed unprecedented challenges for everyone and changed our way of life in unexpected ways. Schools and children have been greatly affected by the lockdown, undoubtedly. The government has always felt that opening the schools will create fresh avenues for infection, especially among the younger children and hence, has postponed the idea so far in many states. Some state governments have taken the bold move and reopened the schools in phases, at least for the Board Examination classes so that the students can gain some practical experience in addition to the academic support and guidance from teachers. The results have not been satisfactory with many parents apprehensive of sending their children to school. Some of the schools have even reported infections within a week of reopening.
But how long can this lockdown continue? The Ministry of Education, in consultation with the state governments, is bound to reopen the schools in the near future but is faced with the challenge of creating safe environments in the premises to battle the pandemic effectively. Let me share a few thoughts and ideas that can help ensure that schools don't become the new hotspots for COVID-19.
A general solution to all categories all schools is not possible as the approach has to be different for the three broad categories of schools in our country:
1. Fully Residential Schools
2. Day-cum-Boarding Schools
3. Day Schools
The approach to Fully Residential Schools can be dealt with differently as all the students would be staying on the campus and can form a bubble. After taking initial precautions to ensure everyone in the campus is safe without infection and strict compliance in terms of keeping this group away from the outside world and providing all facilities within the school, one can put these schools into operation effectively.
While the majority of the schools in India belong to either the Day School category or the Day-cum-Boarding category, the challenges are far more in these segments and have to be tackled with greater involvement. I propose that the general approach to creating a safe environment in schools should be done in 5 phases:
Sensitise the stakeholders with Dos and Don'ts
Extensive guidelines for everyone with necessary training (Risk analysis and Mitigation plan)
Propose effective on-site protocols for operations and services
Effective monitoring and implementation of policies and protocols
Protocols and facilities to handle emergencies (Emergency Response Plan)
The central idea behind the initiative should be to ensure continuity of learning for all students with essential services at school and ensure that there is no spread of the virus within the premises. This initiative should be exclusively used by teachers to give the students conceptual understanding of subject matter and guide them for performing well in exams in addition to providing the love and affection that they need most during these testing times. Give them opportunities to emotionally bond with other students in the classes without compromising on the social distancing norms.
Even before the authorities plan to reopen the school for children, a number of measures have to be put in place. While the schools should take all efforts to ensure that the campus is sanitized and systems are in place, they should first decide the typical schedule for students and the number of students who will be called to attend the classes. At this point in time, keeping the academic interests in mind, it is advisable only to engage the students of Classes IX and above for on-site learning. The school can either call them in full strength on two shifts or may call 50% of the students on alternate days. This way they can maintain physical distancing inside classrooms.
In my opinion, a hybrid model of on-site schooling for essential learning outcomes and online classes for the general academic calendar can be a good start. The school can also reduce the staff on duty by calling only those who are required to conduct lessons and basic admin support. The rest of the staff can work from home and provide additional support. The students in primary classes can continue attending classes via the online mode, given the fact that it will be a challenge to get them to follow social distancing practices in a physical set-up.
In schools where mid-day meals are provided, they should make it a point to provide food rich in green vegetables, Vitamin C & D, Iodine and Zinc.
The school should engage all the stakeholders 10 to 15 days before the reopening of school and sensitize them with the Dos and Don'ts. Parents and children can be reached through the teachers and share with them written literate to get accustomed to the new rules and regulations that will be put in place once the school reopens. This is a very important step and if done effectively, it will fetch rich dividends.
Sensitize all the stakeholders, especially students, about COVID-19's symptoms, ways of transmission, the complications, precautions to be taken and preventive measures. They should also be regularly briefed regarding the latest bulletins and help them practice healthy habits at living areas like avoiding touching common places, hand washing techniques, how to cough or sneeze in public places, to stay away and maintain physical distancing at all times and exercise positive mental health.
Parents should be informed at least 10 days before the reopening, the importance of self-isolation of entire family and a COVID Antigen test may be made compulsory for students. This may be arranged by the school in cooperation with the Health Department. It may be a good idea to call students only from Green and Orange zones, to begin with. The cooperation of parents and relatives living at home is very important as they can be carriers of infection if they do not follow due rules.
Arogya Setu App can be made compulsory for all staff members, admin staff and visitors that commute on daily basis. The school may permit only relevant and authorized personnel inside the premises for the time being. Transport vehicles, if any, will have to be thoroughly disinfected twice daily. The health of drivers and support staff will have to be monitored on a daily basis. Similarly, all items should be sanitized before being allowed in the premises and non-perishable goods must be kept in isolation for 72 hours before being used.
It should be made compulsory for every single person on the premises to wear a 3-layer mask, maintain physical distancing at all times and sanitize their hands at regular intervals. A self-screening questionnaire can be provided to them at regular intervals at the gate to reinforce their commitment. Posters can be displayed at prominent places in the campus to enlighten the students and staff about the norms to be followed. All staff should be trained in ensuring protocols are followed by everyone at all times. A checklist may be provided that can serve as an immediate reference tool for any exigencies.
The school should provide for adequate quantities of disinfectants and sanitizers for the use of everyone including some spare masks for students that get damaged during the course of the day. Strict checking of all personnel at the entry point with handheld thermal scanners, disinfection & sanitization is a must. It is better to have separate gates for entry and exit. Students should move to their classes maintaining physical distancing. Circles can be made along the path to classes to enable children to maintain distance and teachers should be on duty to monitor their movement. The school should also provision foot pedal sanitizer dispensers at important places in the school. Water and Medical Waste Management protocols should be in place (strictly as per the State Govt Guidelines and Pollution Control Board norms).
As an interim measure, common touchpoints like biometrics are to be disabled. All common areas are to be cleaned and sanitized multiple times a day including classrooms, labs, library, cafeteria, door handles, tables, chairs, staircase grips, lab equipment, common office areas and other shared spaces. All toilets should be sanitized after every use with support personnel to guide the students.
As an emergency measure, the school can tie-up with a local hospital for medical services including a regular visit by a doctor. An isolation room with necessary equipment like PPE kits & oxygen supply can be temporarily created out of the existing facilities at school.
Once the school reopens, separate bubbles for staff/students coming from outside and residential staff/students can be created. They should not be allowed to mix and placed in different academic blocks if possible. All staff should be clearly explained the protocols to be followed in case of any symptom found in a person and the remedial measures therein.
The students should be advised to use textual/support material of their own and not share items within the group. Students may be advised to bring their own water bottles for self-use only. Teachers should also carry their own material like duster and chalk/markers. As far as possible, teachers should use electronic means to share information among the students and school authorities.
Schools should not encourage the gathering of children in the form of an assembly or conduct any internal event. There should be no break and a roster to be followed for staggered visits to toilets and other facilities, class-wise, section-wise assisted by staff.
Since the students have been forced to an unchartered environment and remained confined to their homes during the lockdown, they are bound to be in some kind of stress. Their normal routine to attend classes in a classroom environment has been disturbed and therefore, the school should make every effort to support the students through regular counselling sessions. The school should encourage students to ask questions related to the pandemic and provide them answers so that they are not misinformed.
The school may wish to sign a declaration form from the parents to indemnify them from any situation beyond their control. Also, a declaration form can be signed from parents with people they meet to enable contact tracing if the child is being taken out for any reason.
All staff members and students can sign an undertaking as a personal obligation in the interest of others attending the school that they will follow the norms as mandated by the government for the safety and security of everyone.
The overall onus to keep the schools safe from COVID-19 lies with all stakeholders and not a single person. However much the school may do in terms of putting up various measures in place, it lies on the individual to take good care of themselves, follow rules and regulations and ensure all precautions are taken in the larger interest of the school.
Note: I wish to give due credits to the article published on the IPSC website on "Suggested Policies for tackling COVID-19"
About the author: S Sriram, Principal, The Mann School
Preparing High School Students for Tomorrow's Thriving Job Market: Is the Education System Up to the Task?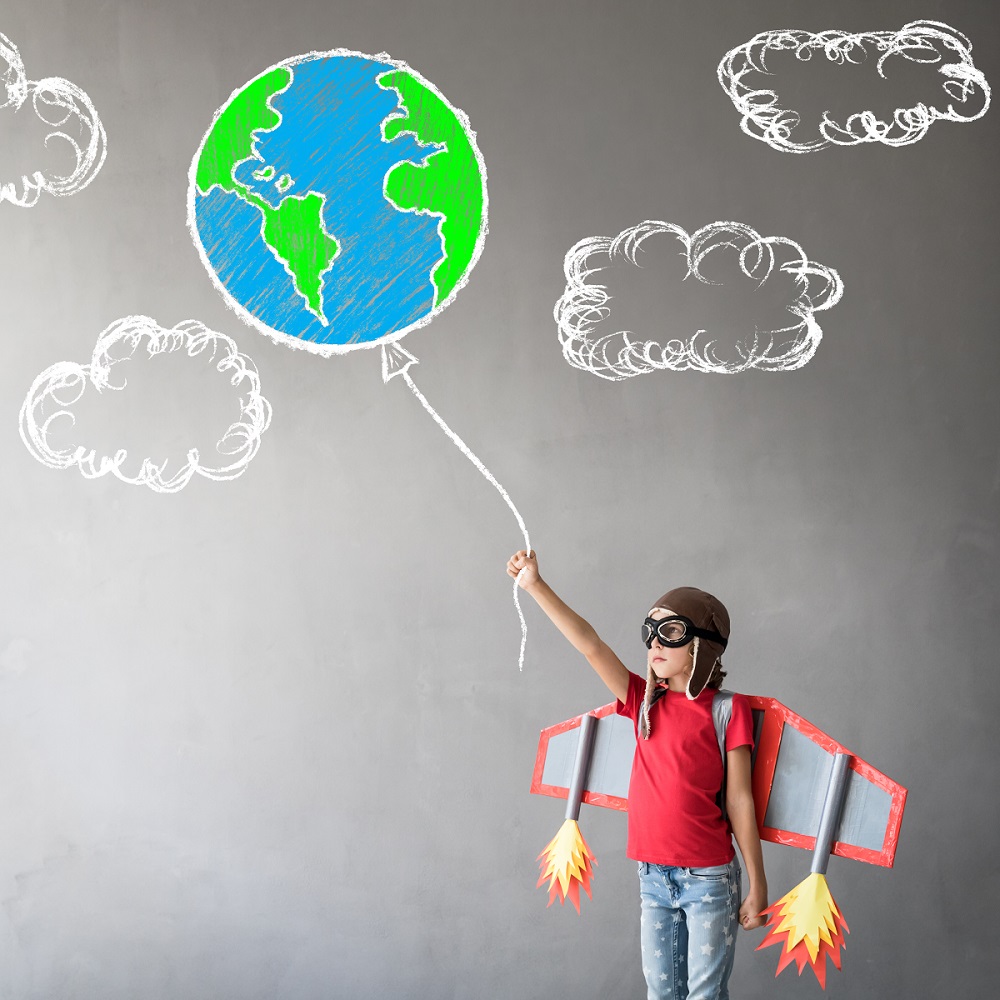 In the rapidly evolving landscape of the 21st century, the job market is undergoing a profound transformation. Traditional career paths are giving way to innovative roles, demanding new skills and adaptability. The question that resonates across boardrooms, classrooms, and dinner tables alike is whether our education system is adequately preparing high school students for this dynamic future.
In this thought-provoking exploration, we delve into the heart of the matter: the readiness of our education system to equip students with the skills, knowledge, and mindset essential for success in tomorrow's job market. Through insights from industry experts, we aim to dissect the challenges, unveil innovative solutions, and inspire a collective reimagining of education. Join us on this insightful journey, where we question, reflect, and envision a future where our students are not just equipped to survive, but to thrive.
However, the current education system in many countries, including India, is not adequately preparing them for this dynamic and uncertain scenario.
According to a report by the World Economic Forum in 2020, at least 54% of all employees will require significant reskilling and upskilling, and 42% of core skills required for existing jobs would have changed by 2022. Moreover, the COVID-19 pandemic has accelerated the adoption of digital technologies and remote working, creating new challenges and opportunities for learning and employment
As the world hurtles toward an unpredictable future, high school students find themselves standing at the crossroads, uncertain about the path that leads to tomorrow's job market. In a conversation with Dr. Devesh Kumar Singh, Chairman of Noida International University, emphasises that "preparing students for the expanding labour market is our top priority in a world where change is continual." He advocates for a curriculum that combines academic knowledge with real-world skills and adaptability, equipping students for the diverse opportunities they might encounter.
In today's digital age, Mayank Singh, Co-founder of Campus 365, emphasizes the significance of digital readiness. He stresses that "digital literacy and the willingness to adopt technology by educational institutions are crucial in today's fast-changing job market." His perspective highlights the importance of bridging the digital divide and ensuring students are not only technologically adept but also agile in the face of technological advancements.
Mamta Shekhawat, Founder of Gradding.com, sheds light on an often-overlooked aspect of education: understanding the job market itself. She believes that "by learning about the job market, students can adjust to developing technology and develop more productive skills." Her insight emphasizes the importance of students being cognizant of the evolving landscape they are about to step into. Education needs to promote lifelong learning and career guidance, that help students to adapt and grow in a changing environment, she says.
Ms. Shaina Ganapathy, Head of Community Outreach, Embassy Group said, "The education system should facilitate students' understanding of what's out there, both through exposure to the diverse array of industries and in understanding the kinds of skills required. Programmes should be put in place to help students gauge their strengths, weaknesses, and interests while mapping them to the industries in the existing job market. Furthermore, technological education and computer skills, including programming and data analysis, are essential to preparing students for the digital age."
To prepare high school students for tomorrow's thriving job market, the education system needs to undergo a fundamental transformation. It needs to shift from a rigid and rote-based curriculum to a flexible and learner-centred one, that fosters creativity, critical thinking, collaboration, and communication. Addressing the need for a lifelong learning mindset, Prof. (Dr.) Y.S.R. Murthy, Founding Vice-Chancellor of RV University, asserts that "we must teach students how to learn rather than what to learn." His words underscore the significance of instilling not just knowledge, but the ability to adapt and continuously educate oneself in the face of constant change.
Pratibha Sharma, Academic Director of Bhai Parmanand Vidya Mandir, champions a holistic approach to education. She believes that "the evolving job market demands a transformation in education. It is not merely about imparting specific skills; it is about instilling a mindset of lifelong learning." Her perspective emphasizes the importance of nurturing curiosity, creativity, and adaptability in students, essential traits in the ever-changing professional world.
Ms. Aparna Prasad, Founder of Knowledgeum, points toward the future. She asserts that "embracing industry and technological advancements, coupled with dynamic and future-oriented approaches to education, is the way forward." Her view emphasizes the need to expose students to emerging fields, preparing them for careers in areas like artificial intelligence, renewable energy, and cybersecurity.
Dr. Bishnu Pal, Dean of School of Engineering and Academics at Mahindra University, underscores the qualities demanded in the contemporary job market. He believes that "the booming job market demands individuals who can innovate, collaborate, and lead from the front with integrity." His perspective accentuates the importance of nurturing qualities like innovation and ethical leadership in students.
Practical experience is paramount, as Mr. Patriek Karayil, President of American Colleges, suggests. He emphasizes that "in today's high-speed job market, it is crucial for high school students to not only be knowledgeable but also to be shrewd in their academic and geographic choices for the future." His words underscore the necessity for strategic decisions in education, aligning students' choices with market demands.
Dr. Kasturi Bose, Strategy Consultant at Somerset English, advocates for experiential learning. "High school education is a crucial life-stage imparting skills to excel in a profession one will enter in the future," she affirms, emphasizing the practical skills students gain during this period. She vouches for project-based learning, internships, and mentorships, that expose students to real-world problems and solutions.
In today's globally competitive world, Abhijit Zaveri, Founder and Director of Career Mosaic, asserts the importance of a broader perspective. He believes that "students must stay informed about current events, geopolitics, and tech innovations to thrive in a globally competitive world." His words underscore the necessity for students to be well-rounded individuals, informed about the world beyond textbooks.
In India, the education system is facing several challenges, such as low enrolment and retention rates, poor learning outcomes, high teacher-student ratios, inadequate infrastructure and resources, and socio-economic disparities. However, the recent National Education Policy 2020, which aims to overhaul the entire education system, offers a ray of hope.
The policy envisages a holistic and multidisciplinary approach to education, that aligns with the global trends and needs. It proposes to introduce a 5+3+3+4 structure, that covers the age group of 3-18 years, and emphasises on foundational literacy and numeracy, experiential learning, skill development, and vocational education. It also proposes to integrate artificial intelligence, coding, and digital skills into the curriculum, and to create a National Digital Education Architecture, that will enable online and blended learning. According to Mr. Nasir Shaikh, Group CEO, The Lexicon Group of Institutes, Multifit & EduCrack, the Indian education sector is undergoing a transformation. "The Indian education sector is actively reshaping its approach by adapting curricula, prioritizing the development of essential soft skills, fostering valuable industry partnerships, embracing technology, and providing additional industry-relevant certifications," he states, indicating the sector's proactive stance in bridging the skills gap.
Meeta Kapoor, Principal of MGM First Steps School, delves into the heart of the matter. She believes that India's education sector needs to focus on enhancing educational infrastructure, enabling access to quality practical skilling opportunities, and improving curriculum to match the prevailing market trends.
Vyankatesh Kharage, Founder and Director of Asude Foundation, emphasizes the urgency of action. "The time for action is now, as we cannot afford to let the potential of countless students, particularly those facing economic hardships, go untapped and unfulfilled," he states, indicating the need for inclusive education that addresses the unique challenges faced by economically disadvantaged students.
These diverse voices collectively form a symphony of insights, urging educational institutions, leaders, and policymakers to chart a new course. As we navigate the intricate landscape of tomorrow's job market, these perspectives illuminate the way, guiding us toward an education system that not only equips students with knowledge but empowers them with the skills and mindset to thrive in an ever-changing world.
What are your thoughts on preparing high school students for the challenges of the future job market? Share your insights in the comment box below. Let's continue this crucial conversation together.