The Curious Case Of School Dropouts & School-Switching In 2020 In India
Due to COVID-outbreak, are parents thinking about homeschooling already?

There have been large scale withdrawals of children from private schools in India during the last 9 months. These withdrawals have been more pronounced in the pre-primary and early primary grades. This article tries to capture the overall scenario that exists in India today. Experiences of different schools would have been different based on the socio-economic background of their parent community and how quickly and effectively were they able to transition to remote learning.
There were many reasons why the parents decided to withdraw their children from schools. Financial challenges, movement back to home towns as WFH became a viable option, deep-rooted beliefs about the importance of pre-primary education, opportunity to save money as schools went online and dissatisfaction with the now visible quality of teaching in schools have all led to schools losing enrolments. I believe that the reason I mentioned last is going to widen the trust deficit that exists between parents and private schools in the short term.
THE FIRST WAVE – SESSION BEGINNING WITHDRAWALS
The first wave hit the schools immediately after the government announced school closures in March 2020. The announcement also led to deferment of new admission decisions by parents and impacted admission numbers in certain geographies where parents tend to take decisions at the last minute due to oversupply of schools.
There were 4 major reasons why parents decided to abruptly discontinue the enrolment for their wards in schools and each one of them has been explored in greater detail below.
Financial Challenges
It's a known fact that parents in India see good education as a reliable path to a better quality of life for their children. Parents in India spend a significant part of their monthly income on private school education, often stretching their budgets. With the financial challenges, the pandemic brought along, the ability of a significant number of parents to continue to afford the school fee was curtailed which forced them to withdraw their children completely from schools.
Beliefs About Pre School Education
The first wave of withdrawals was more pronounced in play/preschools. While parents are usually willing to stretch their budgets for formal schooling, many of them make a decision to the contrary when it comes to pre-primary education. A large number of parents enrol their children with play/preschools before enrolling them in a formal school because of their proximity to home and lower fee.
The following beliefs of parents drove the above decision and also endorsed their decision to discontinue the schooling of their children in the pre-primary age group of 3-6 years. These strong beliefs are:
Education in pre-primary years is all about learning rhymes, counting numbers and recognising alphabets and is therefore not so critical to 'real education' that starts from grade 1.
Since the above content is simple to teach, it can be taught by anyone, including parents if required, with some effort.
Since the content is not considered extensive, they believe that even if kids miss out now because of not attending a school, they could catch up in subsequent grades.
Online classes would not be effective for kids in this age group.
All these beliefs are contrary to what the research in education tells us. The scope of early years education is enormous and goes way beyond building basic numeracy and literacy. The NEP 2020 talks at length about the importance of early years education.
The pre-primary segment of formal schools was impacted to a much lesser extent during the initial days of remote learning. The bigger problem of formal schools was more around non-payment of fee by parents which when started accumulating for many months, triggered the second wave of withdrawals a few months later, which I am going to talk about a little later in this piece.
Working From Home
As months passed, private companies offered some of their staff the opportunity to work from their homes in any part of India. Many families took the decision to move back to their home towns, thus deciding to withdraw their children from their current schools. Many self-employed professionals, too, started thinking of moving to their home towns and work from there and use this opportunity to be with their families.
Opportunity To Save Money
There is another set of parents whose children were studying in residential schools. One of the major reasons why parents send their children to boarding schools and pay hefty fees for the same is that, apart from acquiring academic knowledge, the children develop a variety of life skills which are unique to a boarding school environment. Since these opportunities vanished overnight and academic learning became the only output of the boarding schools, many parents decided to use this opportunity to save fee amounting to lacs of rupees by enrolling them in day schools in the city of their residence.
THE SECOND WAVE – EXPECTATION-DELIVERY MISMATCH
There was a sizeable set of parents who did not face much financial hardship during the lockdown phases. They continued to participate in school education through remote learning options provided. Since they were working from home, they had the opportunity to spend time with their children and support them in their learning which was happening both synchronously and asynchronously.
Parents rarely get to experience what happens in a physical classroom of their child. As classes went online, parents, for the first time, were able to actually see the teachers of their children in action. They were able to evaluate the knowledge, skills, teaching style and student handling ability of the teachers. They were able to judge how much their child was learning and how much engagement and involvement was the teacher able to provide.
Those parents who experienced a gap in what they perceived to be the quality of education being provided and what they witnessed as actual delivery, started feeling dissatisfied. This was also accentuated by the inability of the online medium to lend itself to effective teaching in a class size of more than 15 students, even though most schools have 30 or more students in each physical classroom.
Right from April, parents were putting pressure on schools to reduce fees as school physical infrastructure was not being used. Since schools were perceived to be saving on costs the parents demanded that this saving should be passed on to the parents. The shortfall in quality of education exacerbated the situation and made the parents hold fees of the school which over time led to the withdrawals from schools.
WILL THERE BE A THIRD WAVE?
Yes, I think there would be a third wave. This wave would be led by those parents who paid the fees the whole year and felt that the quality of education being delivered is not as per their expectations. They would do a more rigorous search for schools this year and enrol their children in schools that have proven their mettle during these challenging times. I also feel that there will be better than expected admissions in such schools as parents, who withdrew their kids from pre-primary grades, would re-enrol them as the economy comes back on track by March 2021.
I say this for 4 reasons.
Parents who withdrew their children from pre-primary grades have realised that children have fallen behind in learning and that they cannot teach their children as effectively as schools can.
Schools opening for pre-primary and primary children will take time and online could be the only mode of learning for at least the next 6-8 months.
Parents have been able to evaluate the quality of the teaching-learning process in their child's current school pushing them to think if that is what they wanted as education for their child.
Since most withdrawals have been from pre-primary grades, and the fact that TC is not required for admission in formal schools in grade 1 and below, parents wanting to re-enrol their children in these grades in schools other than their current school would not find any challenge in doing so.
CHALLENGES IN SCHOOL SWITCHING FOR PARENTS
I see the following challenges that parents of kids in grade 2 and above will face while switching schools:
TC is mandatory for enrolling a child in grades 2 and above in formal schools. Parents who have not been paying school fees would find it difficult to switch school unless they clear their past dues, unless there is a government order to that effect.
Parents are also likely to stick to the current school because of the monetary switching costs like admission fees, security deposits, new uniform cost and the fear of their child not adjusting in a new environment with new teachers.
Many parents believe that apart from a few premium schools, all schools in mid fee bracket deliver a similar quality of education. They also think that parents have to themselves work hard to ensure their child does academically well. These beliefs will make school switching irrelevant for such parents and they are likely to stick to the same school unless the school has awfully fallen short of their expectations.
These times have provided unique experiences for parents and school management and only time will tell how things turn out to be.
About the author: Harinder Chhabra, Founder-Director, The Infinity School, Greater Noida (West)
Future of Education & Skilling in India
By making informed and intentional policy choices, critically evaluating and learning from the present and the past, and actively investing towards the larger purpose and shared vision of education, the future will be bright and promising.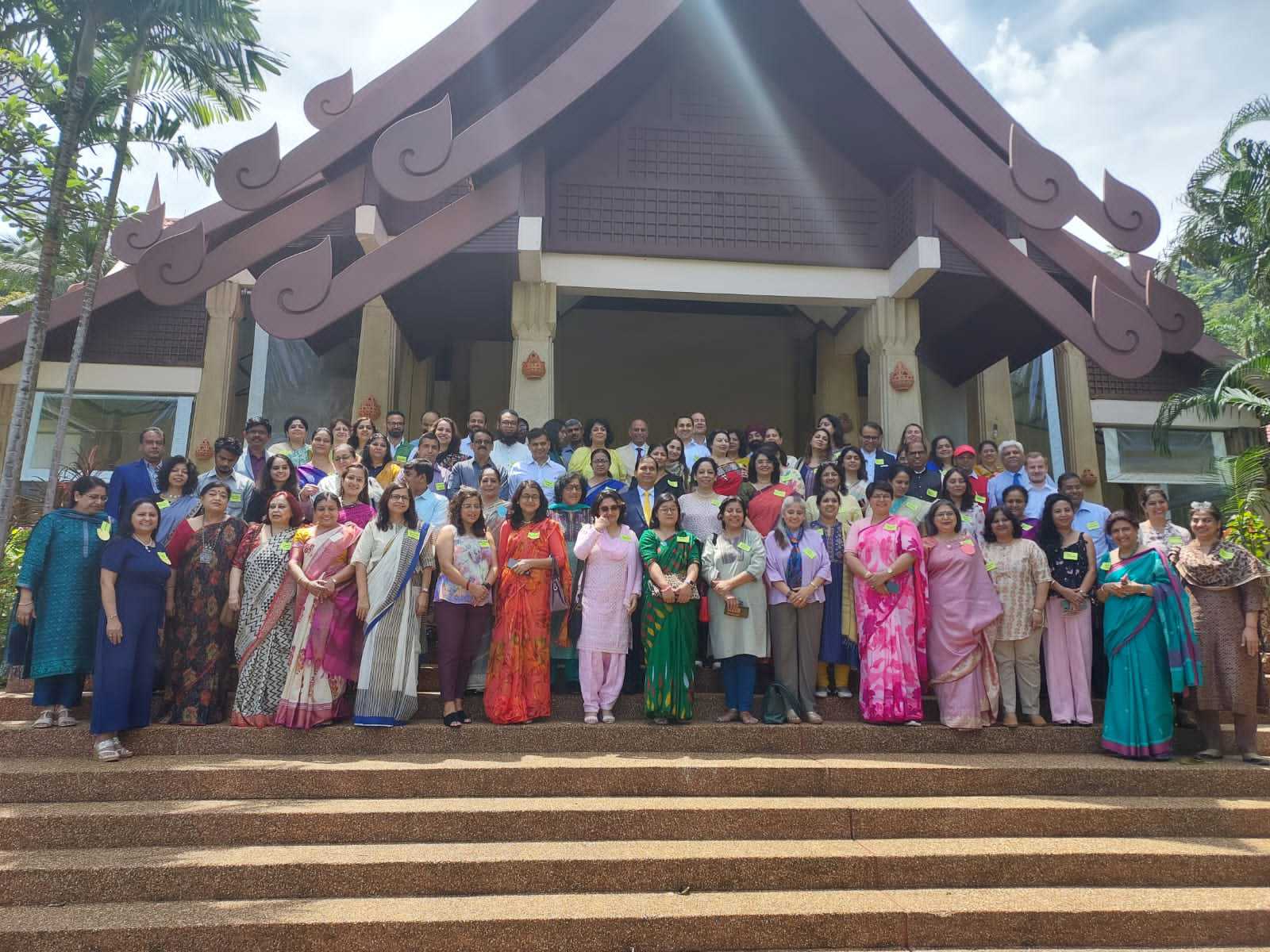 For the past two days, I was attending a school leaders' conference in Phuket, Thailand which was on the contemporary topic of the Future of education and skilling in India. The conference was organised by Goethe Institute, Germany, and was mesmerising. Through the conference I along with many education leaders from countries such as Sri Lanka, Pakistan and India learned about the importance of vocational skills in modern education.
Did you Know?
Less than 5% of the workforce in the age group of 19-24 received vocational education in India during 2012 to 2017. This contrasts with 52% in the USA, 75% in Germany, and 96% in South Korea.
Mahatma Gandhi in a poignant quote says: "The future depends on what we do in the present". India is moving towards becoming a developed country as well as among the three largest economies in the world. India will also have the highest population of young people in the world over the next decade. There will be 180 million youth that will be entering India's workforce in the next 15 years. And as of now, there is a massive skill deficit of 400 million people in the workforce, posing both a simultaneous opportunity and challenge. Hence, Teaching for the future, ensuring that students not only learn but more importantly learn how to learn provide high-quality educational opportunities will determine our country's future.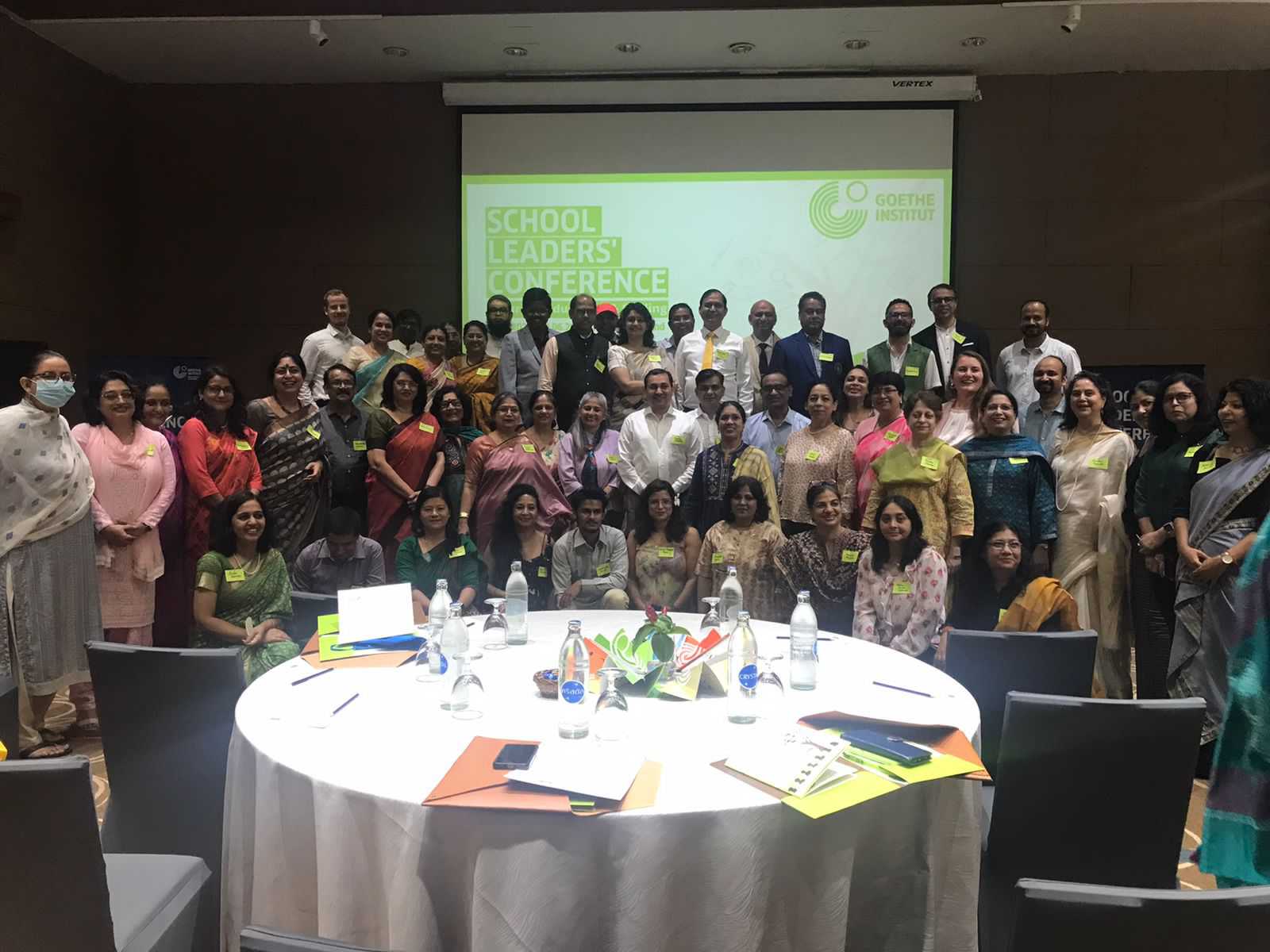 The National Education Policy of the Government of India has redefined the parameters of education in many ways. Vocational (Skill) education plays a very important in this policy. The CBSE is in the process of devising curricula for vocational subjects. NEP 2020 says that the aim must be for India to have an education system by 2040 that is second to none, with equitable access to the highest-quality education for all learners regardless of social or economic background.
So, today, holding Education as the foundation of the future, I would like to throw a light into the future of education and skilling –
The first shift we believe will be a global shift in the need for a skilled workforce proficient in multidisciplinary learning. With the rise of big data, machine learning, and artificial intelligence, many unskilled jobs worldwide may be taken over by machines, while the need for a skilled workforce, particularly involving mathematics, computer science, and data science, in conjunction with multidisciplinary abilities across the sciences, social sciences, and humanities, will be increasingly in greater demand.
The second shift would be a move towards less content and more towards learning about how to think critically & creatively, solve problems, develop 21st-century skills, and absorb new material in changing circumstances.
Addressing ambiguous problems of the future would need not only technical proficiency but mental and emotional resilience to work alongside other people towards a common goal. Hence, the third shift is a reconfiguration towards building life skills, and character that enables learners to be ethical, rational, compassionate, and caring, while at the same time preparing them for gainful, fulfilling employment.
The fourth shift would be a focus on high-quality interdisciplinary research across fields that must be done in India and cannot simply be imported.
the fifth shift would be Education rooted towards enabling Access, Quality & Equity which will provide all students, irrespective of their place of residence, with a quality education system, with a particular focus on historically marginalized, disadvantaged, and underrepresented groups.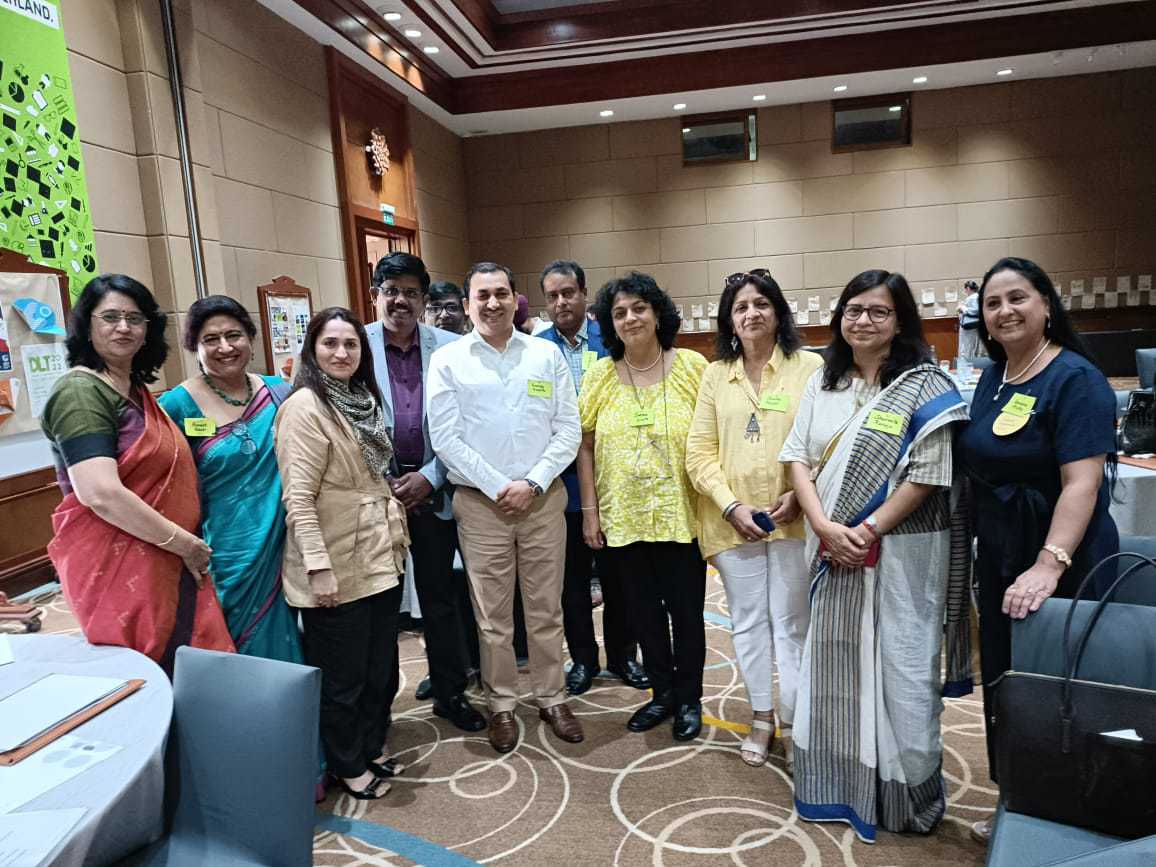 Another shift in the future would be envisioning an education system that's rooted in Indian ethos contributing directly to transforming India sustainably into an equitable and vibrant knowledge society. By leveraging Indian knowledge systems, it is inimitable artistic, language, and knowledge traditions, it would address local and global needs and instill national pride, self-confidence, self-knowledge, cooperation, and integration in its learners.

All of this is aimed to be realised through a restructuring of the school curriculum that is aligned to the needs of students at different stages of their development.
Key reforms are undertaken reforming the current nature of school exams to move away from rote based to competency-based learning and assessments is another priority that is primed towards redefining education in the future.
The development of vocational capacities will also go hand-in-hand with the development of 'academic' or other capacities. Less than 5% of the workforce in the age group of 19-24 received vocational education in India from 2012 to 2017. Hence, in the future, Vocational education will be integrated into the educational offerings of all secondary schools in a phased manner over the next decade.
Towards this, secondary schools will also collaborate with ITIs, polytechnics, local industry, etc. Skill labs will also be set up and created in the schools in a hub and spoke model which will allow other schools to use the facility. Higher education institutions will offer vocational education either on their own or in partnership with industry and NGOs. They will also be allowed to conduct short-term certificate courses in various skills including soft skills. 'Lok Vidya', i.e., important vocational knowledge developed in India, will be made accessible to students through integration into vocational education courses.
As of now, currently, CBSE has started offering around 40 courses (including courses on Artificial Intelligence, Information Technology, and Design Thinking) at the Senior Secondary level which works towards imparting an education that is holistic, meaningful, and skill-oriented which instills among the youth a sense of usefulness and responsibility while also developing key 21st-century skills. In the future, initiatives like Online Entrepreneurship Program, and AI Curriculum can build a robust pipeline of creative and critical thinkers equipped with the right skills and attitudes to enable India in attaining inclusive economic growth and social development. The German dual system of vocational training is a time-tested successful model we can learn a lot from.
Last but not the least, the role technology plays in defining the future of education is much larger than we can ever expect. New technologies involving artificial intelligence, machine learning, blockchains, smart boards, handheld computing devices, adaptive computer testing for student development, and other forms of educational software and hardware will not just change what students learn in the classroom but how they learn, and thus these areas and beyond will require extensive research both on the technological as well as educational fronts.
As I quoted in the beginning, "The future depends on what we do in the present". I believe that our present holds a strong collective desire, actions, and policies to prepare for the future, and shape it too! By making informed and intentional policy choices, critically evaluating and learning from the present and the past, and actively investing towards the larger purpose and shared vision of education, the future will be bright and promising.
About the author:
Anurag Tripathi is Secretary, Central Board of Secondary Education (CBSE).