Maharashtra state education department drops surprise test bombshell on CBSE students
The Maharashtra state education board dropped a sudden surprise test on Std I – VIII of CBSE schools on Tuesday and Wednesday this week. The test, called Sankalit Mulyamapan Chachni (Summative Test), consisted of language and maths papers and is mandatory for all boards.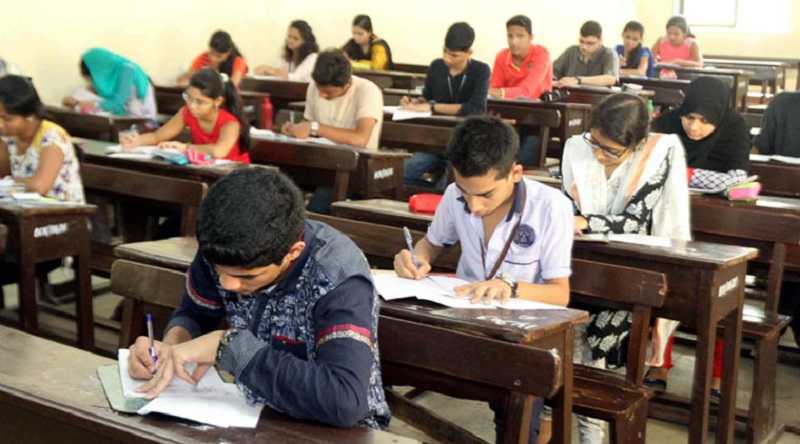 Children studying between Std I – VIII in CBSE schools in Maharashtra, had a surprise test waiting for them on Tuesday and Wednesday this week. This test turned into a 'surprise' only because the state education department, which is conducting it, chose to inform CBSE schools at the last moment even though it was planned at least 2 months ago. Since the test is mandatory, CBSE schools are now in a fix how to accommodate it along with the ongoing final exams.
The test, called Sankalit Mulyamapan Chachni (Summative Test), consisted of language and maths papers and is mandatory for all boards.
Principals were outraged at the callous attitude of the state education department but chose to 'give in' rather than rake up the issue. A principal said, "We are not against the exam at all. Since our final exams are going on, even a week's advance notice would have been more than enough. Anyway, we have decided to go ahead and squeeze in the exam with the regular paper." Another senior principal agreed saying that she too "will take a chance" by conducting the paper in an already packed schedule.
Maharashtra State Council for Education, Research and Training (MSCERT), the state body in charge of conducting SMC, remains defiant and blames schools for this mess. Govind Nandede, director of MSCERT said, "For almost 2 months, we have been talking about this. Our local education office has been keeping in touch with schools that this test has to be conducted. It is not our fault that certain schools do not communicate with the department. This test is mandatory and everyone has to do it."
The option of rescheduling the tests was ruled out as the question paper is common. The fear of paper leak led the education department to be rigid on the exam dates. However, at least 2 schools reported that the question papers were not kept in sealed envelopes. "Question papers for some classes we received were anyway kept in the open and were transported to schools that way only. So by default, the paper leak has already happened but then we all are forced to bury our head in the sand. Let's get this test over and done with else the education department will unnecessarily trouble us later on," the principal said.
GD Goenka's Shooting Championship 2023 to Honour the legacy of Abhinav Bindra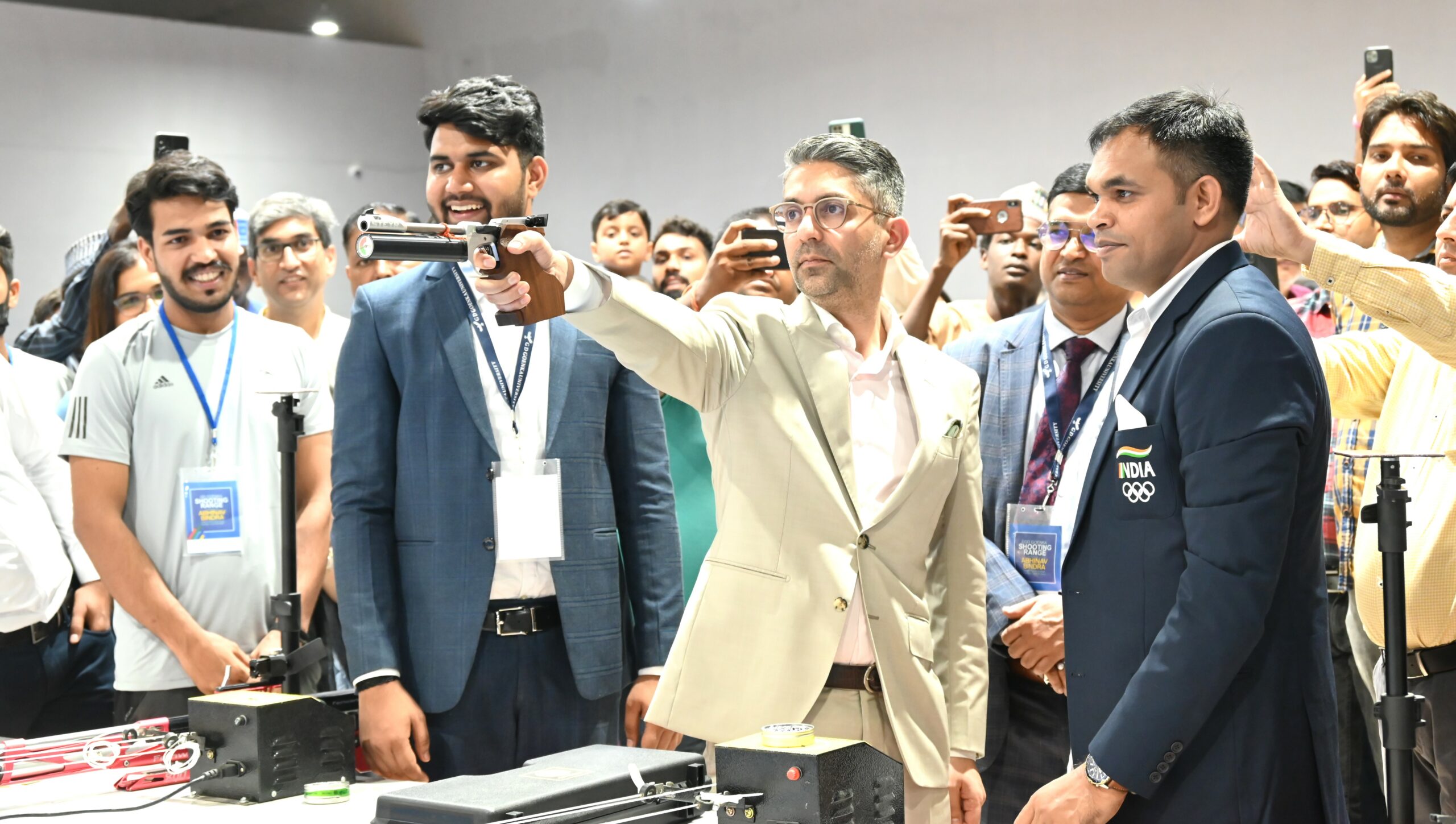 GD Goenka University is excited to introduce the inaugural Gayatri Devi Goenka Memorial Shooting Championship, a remarkable event that underscores the university's unwavering commitment to nurturing sports excellence and paying tribute to the exceptional sharpshooters from all corners of India. Set to be held from September 26 to September 29, 2023, at the GD Goenka Shooting Range featuring 25 professional lanes, this championship is poised to become one of the nation's most prestigious shooting competitions and will be conducted using Electronic Scoring Target System (EST).
This championship serves as a testament to promoting sportsmanship and fostering the talents of both emerging and seasoned shooters. With participation from over 500 competitors hailing from across India, the event promises to be a grand spectacle, celebrating the passion and precision of shooters who have honed their craft to perfection.
Notably, this championship holds particular significance as it pays homage to Abhinav Bindra, India's first individual Olympic gold medalist. The GD Goenka Shooting Range, dedicated in his honor in 2022, stands as a guiding light for aspiring shooters, offering world-class facilities and expert guidance to nurture their talents.
During the inauguration, Abhinav Bindra expressed his thoughts, stating, "I extend my heartfelt congratulations to GD Goenka for the remarkable facilities they have established and the emphasis they place on sports across their educational institutions. I am confident that the students will achieve remarkable success in various tournaments, but more importantly, they will imbibe the values that sports instill in us."
Nipun Goenka, Managing Director of GD Goenka Group, aptly remarked, "The Gayatri Devi Goenka Memorial Shooting Championship transcends mere competition; it's a celebration of the essence of sportsmanship, camaraderie, and unwavering dedication. We take immense pride in providing a platform for India's talented marksmen and markswomen to shine, and we firmly believe that this championship will serve as an inspiration to a new generation of shooting enthusiasts."