Make teachers your biggest investment
Asha Varma urges preschools to make teachers their biggest investment.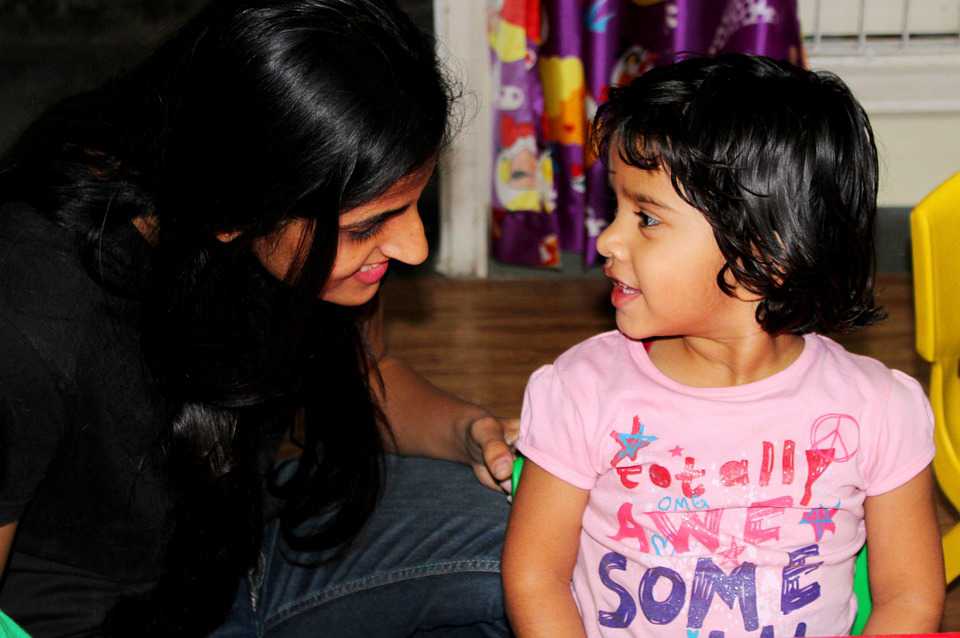 It was a Monday morning and Puja was in a dilemma. She was almost in tears, as she left for school where she was a preschool teacher. The dilemma was the sudden decision of her mother-in-law to spend the next six months with her younger son who lived in Surat. Puja had to be in school at 8.30 am while her son's school bus arrived at 8.45. So far, the grandmother had undertaken the responsibility of seeing off the boy when the bus came. Who would do that now? This was the dilemma. She decided to speak to her headmistress, not knowing what to expect. The headmistress heard her out, and assured her that she would think about it. Later that day an arrangement was made. Puja's co teacher agreed to handle the class alone for 30 minutes, while Puja could come to school after seeing her son off.
In the afternoon the son's bus passed by Puja's school. The driver would drop him off and he would play here till Puja was free to go home with him. A new phrase was coined: 'Break rules, do not break people'. Without being aware of it, the headmistress had made an investment – she had invested in Puja.
WHAT ARE WE TALKING ABOUT? INVESTING IN TEACHERS? SURPRISING, BECAUSE SCHOOLS INVEST IN:
Infrastructure (some school receptions resemble 5-star lobbies)
Competitions (glass cupboards full of trophies lining corridor walls)
Italian floor tiles (even if it means slipping in the rain)
Best school awards (a fortune spent on flights and hotel rooms)
Some schools boast of horse-riding (In Mumbai? Where is the space?)
The well-being of teachers, the heartline of a school, is not on the list of priorities. (They are getting salaries, aren't they?)
We have so often heard statements like, 'Teaching is a noble profession', 'Teachers are nation-builders'. Then you ask someone, 'What is your daughter planning to do?' 'She wants to be a teacher.' 'Oh'. End of conversation.
Dilip Mirchandani, erstwhile director of St. John's school Mumbai, always maintained that the teachers are the Kohinoor diamonds of every school, they need mentoring, nurturing and need to be taken care of. This showed in all his dealings with teachers. He believed in investing in his teachers. The result? Teachers who knew him swear by his name today long after he is no more.
WHY DO WE NEED TO INVEST IN TEACHERS?
The emotional atmosphere in a classroom setting is important to the experiences of students. This atmosphere is affected by the emotional stability of the teacher.
Teachers undergo immense pressure while trying to cope with the never ending, ever changing series of demands they face from moment to moment.
When a student blows his gasket, he is usually given the option of taking time out, or can leave the classroom to cool off; the teacher cannot do this.
Unlike other professions that deal with files, paper, food or brick and mortar, teachers deal with human material which has moods and phases that change from day to day.
Extra work for colleagues, a disrupted curriculum, and obvious financial implications. Teachers face stress.
Former primary head teacher John Illingworth, himself a casualty of chronic stress and strife in the education system, believes that "Depression, anxiety, and burnout have become teacher diseases".
Long term unaddressed stress equals long term teacher absence, generates extra work for colleagues, a disrupted curriculum and obvious financial implications.
Teachers face students, calm irate parents, take flak from superiors; it is all buildup without release.
The education sector is facing recruitment and retention crisis. Many teachers feel overworked, under-appreciated, and stressed. For many, the worklife balance is non-existent, their relationships outside are suffering, and their passion for the profession is waning. It is important therefore to focus on and ensure the well-being of the teaching staff.
Well-being of teachers is not a luxury, for the end of term, it is not a bolt or an added extra. Well-being of teachers is a fundamental prerequisite for healthy constructive quality teaching and learning. Along with less sick leave, higher retention levels, a happy teacher has a profound effect on students. What can we do to ensure our teachers are fit, well, and flourishing? We need to invest in them, by making it a top priority.
HOW DO WE DO THIS? Here is a list which, when adhered to, has shown amazing results…
STRUCTURE AND WORKLOAD
Rules of employment clearly stated in the employment contract, and adhered to, without which the teachers feel helpless and cheated. A school handbook that clearly states the roles of all staff members.
A clear revised job description, when staff is promoted or moved. No expectation of immediate response to mails, and a ban on sending mails on the weekend.
Give thought to individual workload before introducing new initiatives.
Investigate complaints of bullying or harassment, and take steps to stop such behaviour.
An ongoing professional development programme increases job satisfaction and contributes to teacher resilience and well-being.
Remember work-life balance. Accept that teachers have families, social obligations, domestic responsibilities, and they also need to have fun like anyone else.
School working environments need to be good enough to work in, eg. clean toilets, de-cluttering and tidying, essential and timely repairs are affordable changes that reduce stress at the workplace.
Words of appreciation and praise for a job well done, go a long way in building up the self-esteem and confidence of teachers.
Teachers' inputs during meetings need to be valued and acknowledged.
Before any organisational change occurs, managements need to consult staff, take their opinions, provide training and resources to deal with the new system, and let all reflect together on how it will affect the work-life balance.
Hiring additional teachers or teaching assistants at peak times of the year to maintain a healthy workload.
Looking for areas where mentoring, coaching, or administrative and technical support is required and making it available eg. help with photo copying and laminating when required.
Allowing staff to take a "real break" during lunch time.
Limiting after-school meetings.
Having approachable leaders in place.
Reducing time spent on nonteaching activities.
STAFF SURVEY
Have staff surveys which address the following questions…
1. Do you feel stressed at work?
2. Do you feel adequately supported at work?
3. Do you feel equipped to manage your workload?
4. Where/who would you turn to if something went wrong?
5. Would you like to have the opportunity of counselling?
6. What do you enjoy about your job?
7. What do you not like about your job?
HAVE A WELL-BEING TEAM
Have a well-being team comprising some teachers to boost morale by:
Putting fun posters in staffrooms and toilets.
Leaving a mug full of sweets or stationery on some one's table.
Getting extra help to clean up after lunch.
Organising a lunch or a picnic. Remembering birthdays.
"Teachers are at breaking point, It is time to push wellbeing up the agenda" Julian Stanley
Education for Girls
Department of School Education and Literacy (DoSEL), Ministry of Education is implementing 'Samagra Shiksha', for universalization of quality education throughout the country in coordination with the States and UTs.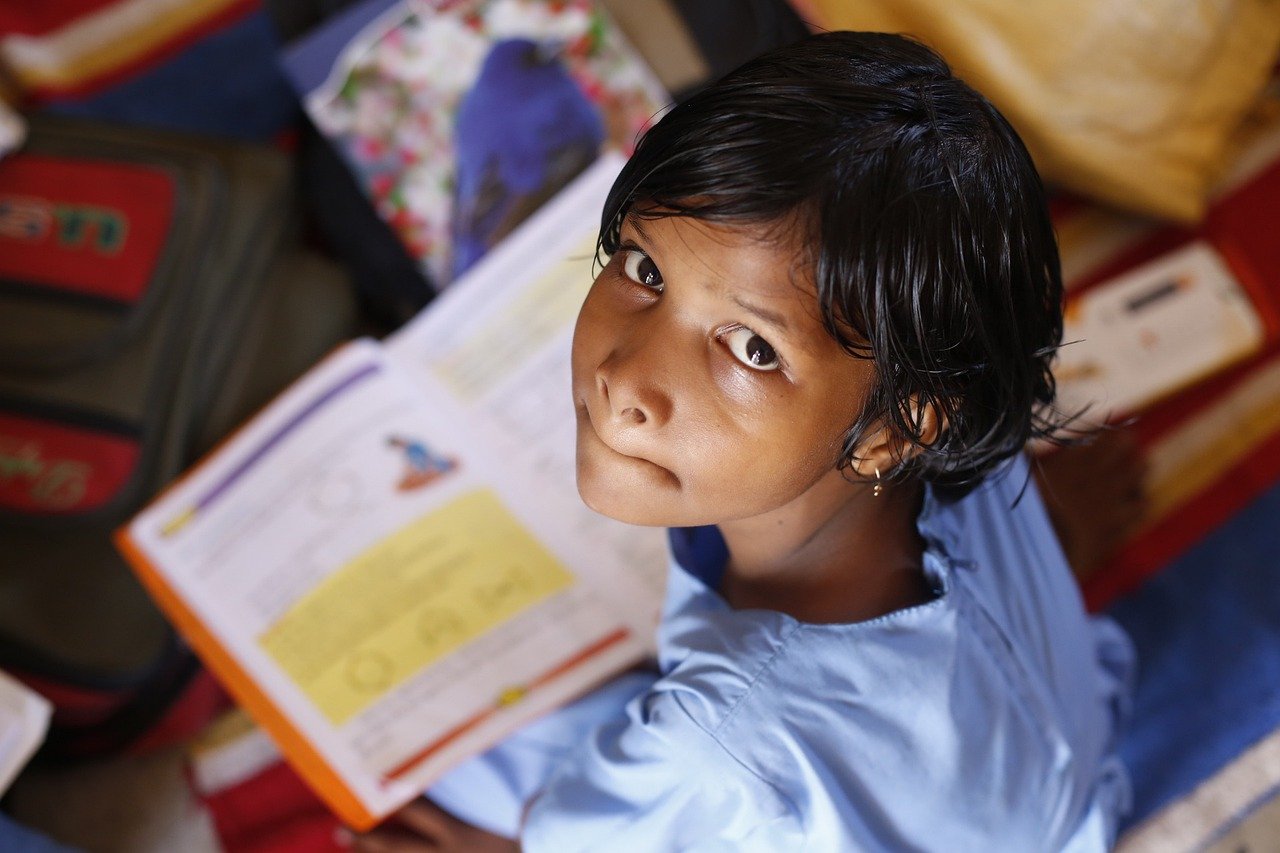 Education is a subject in the concurrent list of the Constitution and the majority of schools are under the jurisdiction of the State Government. Department of School Education and Literacy (DoSEL), Ministry of Education is implementing a centrally sponsored Integrated Scheme for School Education 'Samagra Shiksha', effective from 2018-19, for universalization of quality education throughout the country in coordination with the States and UTs. Bridging gender and social category gaps at all levels of school education is one of the major objectives of the Samagra Shiksha. From the year 2018-19 to 2020-21, the Drop-out rate of girls at the Secondary level decreased from 17.03% to 13.7%, Gross Enrolment Ratio (GER) at the secondary level increased from 76.93 to 79.45, and GER at the higher secondary level has increased from 50.84 to 54.65. (Source: UDISE+).
Under Samagra Shiksha, there is a provision for gender-segregated toilets in all schools. As per UDISE+ 2020-21, 97.45% of Government schools have gender-segregated toilets. Also, there is a provision of a Composite School Grant which may be used for annual maintenance and repair of existing school buildings, toilets, and other facilities to upkeep the infrastructure in good condition.
School Health Programme, under Ayushman Bharat which is a joint collaborative initiative of the Ministry of Health and Family Welfare and DoSEL, Ministry of Education, a module on 'Growing up Healthy' has been incorporated, which interalia includes information on physical challenges during adolescence and attaining puberty.
The National Council of Educational Research and Training (NCERT) is implementing the Adolescence Education Programme (AEP) as part of the National Population Education Project (NPEP). One of the learning outcomes of AEP is to make the learners aware of the concerns of adolescence, i.e. process of growing up during adolescence, and to inculcate in them a positive attitude regarding these concerns.
Additionally, vide a joint letter of Secretary, DoSEL, and Secretary, Ministry of Jal Shakti dated 08.03.2022, the states have been advised to utilize funds earmarked for Menstrual Hygiene Management (MHM) and management of menstrual waste under the Swachh Bharat Mission (Gramin) Phase-II at the village level, for installation or maintenance of incinerators in schools having girls from classes VI to XII and for creating awareness on MHM among adolescent girls and in the society in general.
Moreover, all States and UTs have been requested to take necessary steps to create awareness amongst adolescent girls in schools about the safe usage and the benefits of Sanitary Napkins. It has also been communicated that subsidized sanitary napkins are available at the Jan Aushadi Kendras set up by the Ministry of Chemical and Fertilisers, Government of India.
Under Samagra Shiksha, there is a provision of Kasturba Gandhi Balika Vidyalayas (KGBVs) in the Educationally Backward Blocks, which are residential schools for girls belonging to disadvantaged groups such as SC, ST, OBC, Minority, and Below Poverty Line (BPL). KGBVs were functional for classes 6th to 8th under the erstwhile Sarva Shiksha Abhiyan. Under Samagra Shiksha, a provision has been made to upgrade/converge the KGBVs with girls hostels to cover girls up to classes 10th (Type II) and 12th (Type III) to reduce dropout and enhance enrolment of girls at Secondary and Higher Secondary levels. In KGBVs, specific skill training is imparted to provide need-based vocational education to girls.
Further, Special State Specific Projects for varied interventions under equity are emphasized for enhancing access, retention, and quality of girls by promoting enrolment drives, retention and motivation camps, gender sensitization modules, etc. Financial Support is also being provided under State Specific projects as per the allocation of flexi funds under quality to the state subject to viable proposals received from the respective State and UTs. Such projects include Life Skills, Awareness programmes, Incinerators, Sanitary Pad Vending Machines etc.
Moreover, Samagra Shiksha aims at integrating Vocational Education with general academic education in all Secondary/Senior Secondary schools including KGBVs; enhancing the Employability and Entrepreneurial abilities of the students, providing exposure to working environment; and generating awareness amongst students about various career options so as to enable them to make a choice in accordance with their aptitude, competence, and aspirations.
The information was given by the Minister of State for Education, Smt. Annpurna Devi in a written reply in the Lok Sabha on 1st August 2022.