Mangaluru Teacher's Dance Video Goes Viral While Teaching Alphabets & Phonics to 1st Graders
A dance teacher in Managaluru made dance videos to teach her first-graders while stuck at home in the lockdown and not being able to see the beloved students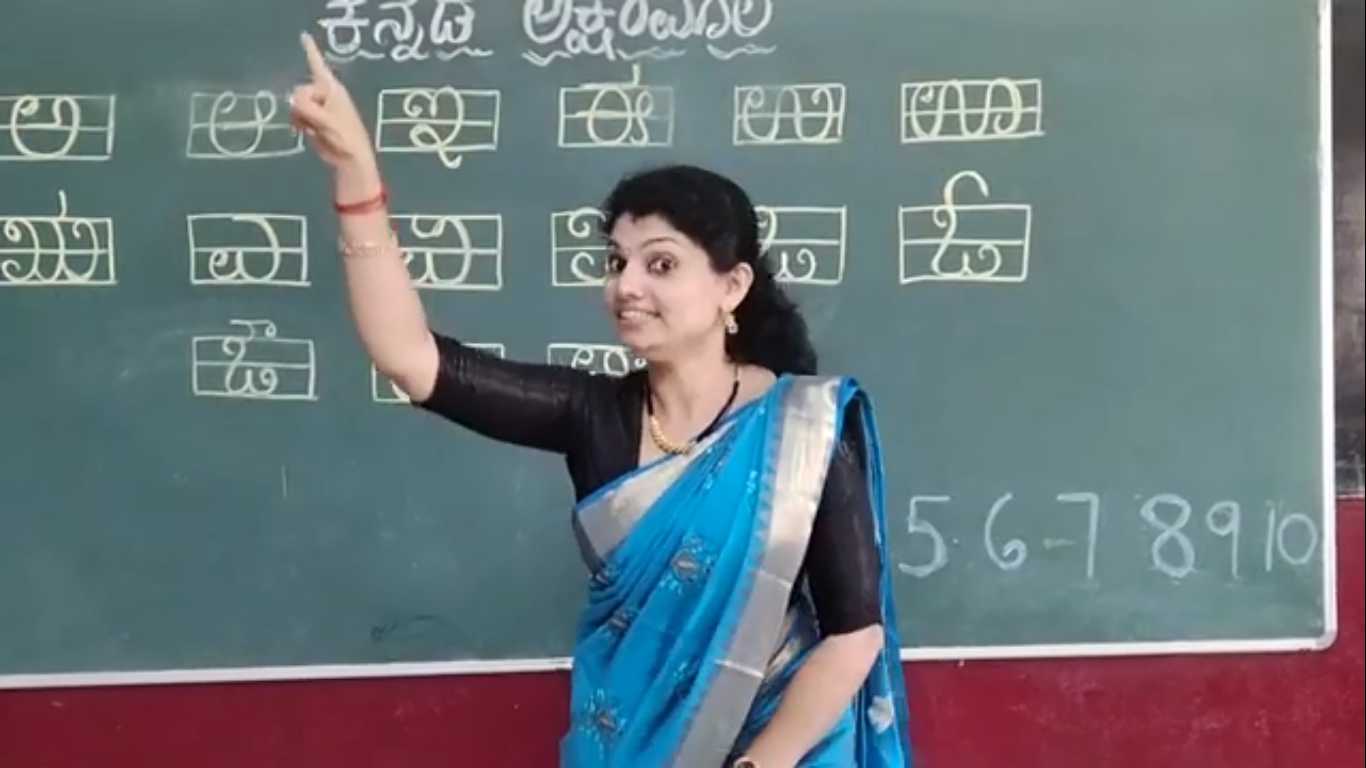 The world is witnessing so much effort from the teaching community in these times, just so their beloved students do not suffer any kind of learning loss. Recently, a dance teacher named Vandana Rai from Jaycees English Medium School, Mangaluru, went viral for her dance tutoring videos for elementary students.
The song 'Chandiranetake Oduvanamma' from grade-1 Kannada textbook is what Vandana is seen dancing on in the viral video. One can see her unique expressions, trying to teach the basics of the classical dance to her little students while the schools are closed.
She told TOI, "While online classes have been launched for the high school students, nothing much is being done for the little kids. These kids listen to teachers more than their parents. I was surprised when the video on 'Chandiranetake Oduvanamma' song registered over 2,600 shares within two days of being uploaded."
Vandana is a trained dancer and teaches semi-classical and folk dances with undoubtedly brilliant skills. In the past, she has won several reality shows on Kannad channels. Today, she also trains students of Chethana Special School along with running two dance schools in Karkala.
Four videos have been uploaded by Vandana so far during the lockdown, one being on Kannada alphabets and one on phonics that has four other teachers full of expressions and actions joining in. Vandana said, "I had to convince these teachers to be part of this project and the response has been amazing. Many schools have come forward to introduce this form of learning activity. I have also got requests to create videos for children of Class 2."
Here's the video. Enjoy!
This Young Woman From A Tribal Village Is Teaching The Children While Schools Are Closed
The only graduate of a Tamil Nadu village has volunteered to teach the children of the village while the pandemic persists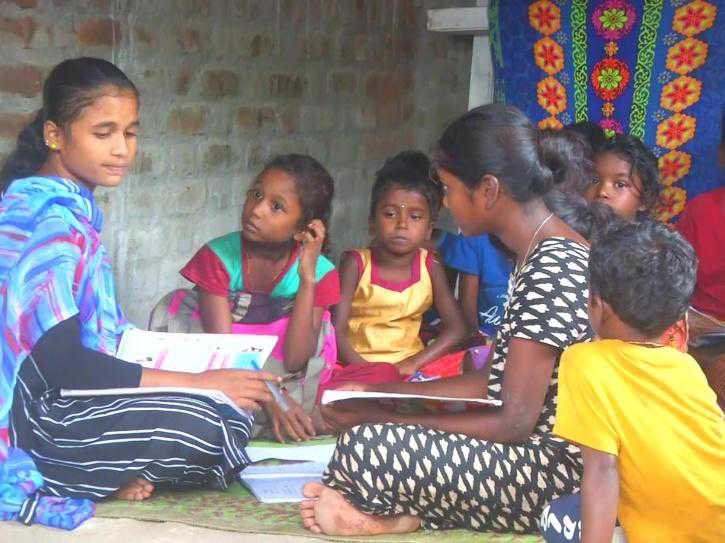 Where the digital network failed these tribal children in the southern part of India, their own stood to support them. Sandhya volunteers in teaching the kids of her village, Chinnampathy in Tamil Nadu. She is a graduate of B.Com, she is the only person from her village to have graduated college. Sandhya told India Today, "If it rains, we can't go to school. We only have one bus to our village and so after a certain age, people drop out of school."
Having gone through struggles herself, Sandhya knows how important a teacher and school is for growing children. So she volunteered to teach the children by herself, so they don't lag behind due to school closure. Sandhya said "When I was a child, I had no one to help me study. These children here have me to help them study."
One must ask the children from a remote rural or economically backward area, how it feels to not have the proper learning opportunities. The pandemic took more than the ability to roam about freely, it snatched away the ability to go to school for children on a global level. While it is easier for families with better income to support their child's online learning, most rural and financially challenged families are struggling.
The Indian government did start many projects for such students, but even learning via a television channel or free online course needs some basic gadgets and network connection. Many remote villages, like the tribal village, Chinnampathy, can not find enough network strength to have their children sit in front of a television and learn via the education channels.
On being asked how her classes are enduring she said, "The children come and ask me very freely all their doubt and they are not afraid of me. I see these children learning well and answering all the questions when I ask them."
Youth like Sandhya, who appreciate and signifies the work educators do and want to help the cause, are the future of the education sector!