Muktangan's Elizabeth Mehta on Her Unique Pedagogy, Individual Child Approach & Why Pre-School Teacher Training is Important
'Most Excellent Order of The British Empire' honour holder, Elizabeth Mehta, the founding trustee of Muktangan, gave an exclusive interview to ScooNews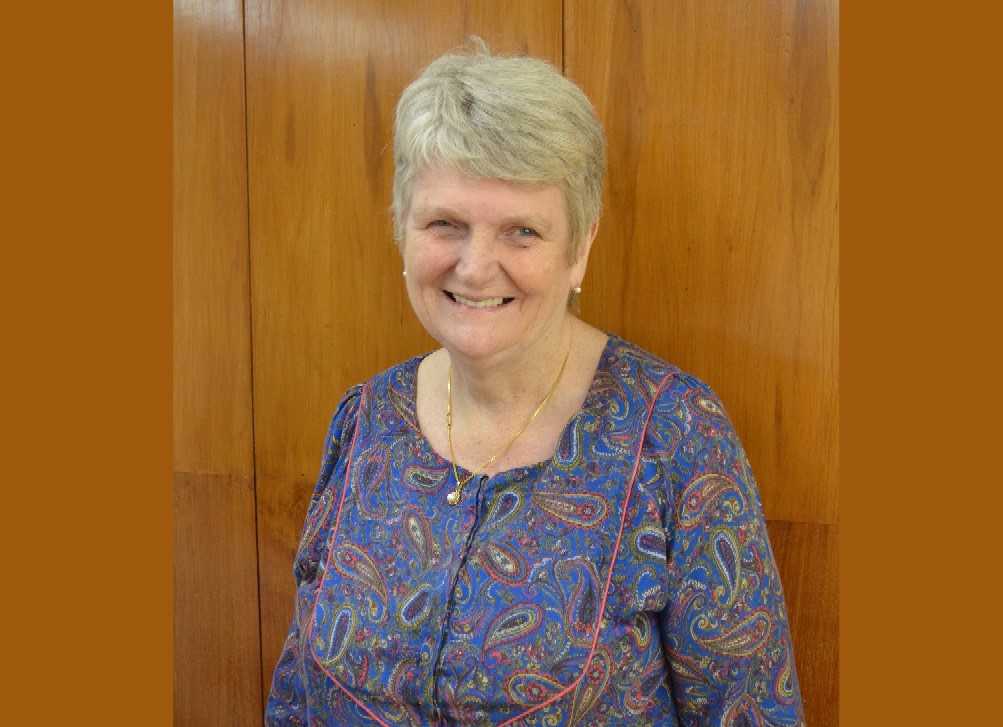 Elizabeth Mehta, the founding trustee of MUKTANGAN, has over 50 years of experience as an educator. During this period, she has been involved in active teaching along with focusing on developing a curriculum that encourages the practice of inclusion in schools. For her exemplary work in education, she was honoured with the title 'Member of the Most Excellent Order of The British Empire' (MBE) during the Queen's Birthday Honours 2015.
Today, she looks after the programmatic aspects of the seven Muktangan schools and teacher education institute. It is undoubtedly her dedication and expertise that have been the strong foundation for the Muktangan Initiative by the Muktangan Educational Trust.
Read the excerpts of the profound conversation ScooNews had with Elizabeth Mehta recently.
What kinds of pedagogical reforms did you bring in the first school in 2003? How have these reforms evolved over the years?
I have been working in the education sector for decades now and during this period, I've learnt that it is the relationship, amongst teachers and their students that is of the utmost importance.
In a conventional classroom, children do not get the opportunity to share their ideas and thoughts, they mostly hear their teachers talk. It was significant to give these children an opportunity to be heard and to develop their own understanding.
To resolve this, we needed a more relevant student-teacher ratio, with smaller class size, and development of the teachers as well. And that's exactly what we did.
I think that a good teacher needs to understand that children require their own trajectory of development to be focused upon. Therefore, we have teachers work in smaller groups in the classroom so they are able to focus on every student.
According to you, why is focusing on preschool teacher training as important as high-school teacher training?
I have always felt that as educators, we need to understand the continuum of child development.
The development and learning in young children need to be dealt with in a different way. It is crucial for the heads of schools and teachers to be aware of the kind of education young students require at various stages of their development that will allow them to flourish into the best versions of themselves.
Preschool teachers, who do not go through proper grooming, might not realise what they are doing. We cannot teach a preschooler the same way we would teach a 10th-grade student. The ability to know the difference in the teaching techniques and matching them to the right stage of student development should be focused on a teacher development program.
In the past, you've widely talked about the 'individual student' approach. Let's discuss its importance.
When applicants join us, we ask them to observe two students for a year and at the end of the term make them describe them elaborately based on developmental and learning behaviour. This makes sure that they learn how to focus on every child individually when they become full-time educators.
At Muktangan, we also ask a teacher to take up any three students (preferably – average, below average & above average), monitor their progress and support them as and when needed. This activity improves the quality of teaching and learning in the long run.
When educators know how to teach and what to teach, children learn fantastic values like sharing and helping each other rather than competing with one another. In fact, we refuse to use the term 'exams' as some kind of test, we approach them as 'Assessments for Learning'.
Which guidelines make sure that Muktangan practices inclusiveness invariably?
I don't look upon inclusion as a practice involving children with learning disabilities with the other students. For me, inclusion is a fundamental principle of life that one must live on a daily basis, inside and outside the school.
At our organisation, everybody's voice is heard, leadership is participatory, all meetings are conducted in circles and no one is to be excluded. If an organisation is inclusive, it will automatically take in all children irrespective of their different learning needs.
Talking about the guidelines, we have assigned small groups of children to each teacher. In this way, our teachers are able to look after every child individually and provide support customized to their specific learning needs.
Secondly, we take women from mainly under-served communities and develop them as teachers rather than hiring conventionally-trained educators. In this way, it becomes 'education for the community and by the community.'
Lastly, as we get many applications of children with special needs along with those who don't need special-ed, we try to accommodate as many as we can under the present set student to teacher ratio of 14:1, while also providing individualized, in-house support by community developed special needs educators through our Learning Resource Department.
Also in order to provide the best intervention support to the students, the Muktangan has collaborated with UMEED and the Maharashtra Dyslexia Association to provide continuous training support to the LRG team and help enhance their required skills.
Did it take you long to win the trust and become friends with the people who you are working for today?
No! Right from the beginning, the very first day that I remember, we had 7 teacher trainees from the community who hardly spoke any English. I kept wondering how we would manage and communicate, but the shared warmth towards our objective; quality education for the children, erased any lingering confusion.
I think it's because they were eager to learn and we were determined to teach. Even today, this same connection helps us create an atmosphere that makes communication efficient and conducive.
Are you worried about the future of education because of COVID-19?
I think it's an occasion for educators to learn that the old model cannot work anymore. In a way, we can look at it as a golden opportunity for everybody to rethink and realise the value of decentralization in decision-making and empowering the local community to take charge of their own education. This pandemic is teaching all of us a lesson, a lesson that the curriculum cannot be the same anymore.
After 17 years of uplifting the education sector, what future plans does Muktangan have now?
One thing Muktangan has taught me is that if you have an idea and it's addressing a genuine need, it will grow organically, which is what happened in Muktangan. All we did was planted seeds that were nurtured by the community.
Only recently, the government offices in our community ward have asked our teachers to support all the other teachers in that area. We are already working with the MCGM (Municipal Corporation of Greater Mumbai) teachers across the city and our schools are pairing with other schools. Apart from this, we're working in rural/tribal settings, revamping educator development courses, etc.
Without any publicity, we sometimes see educators spotting our ideas and that's when I realize it's because of our organic growth. We don't want to scale up consciously, We want to grow very organically.
You have been an educator all your life and you still love to teach whenever you find the time, what has been the best aspect of being an educator for you?
I think it is the fact that I can continue to learn from my students, fellow teachers, and colleagues. When you're a teacher, you have got an excuse to be a child, to be able to play, and enjoy a child's imagination, and I think that's fantastic!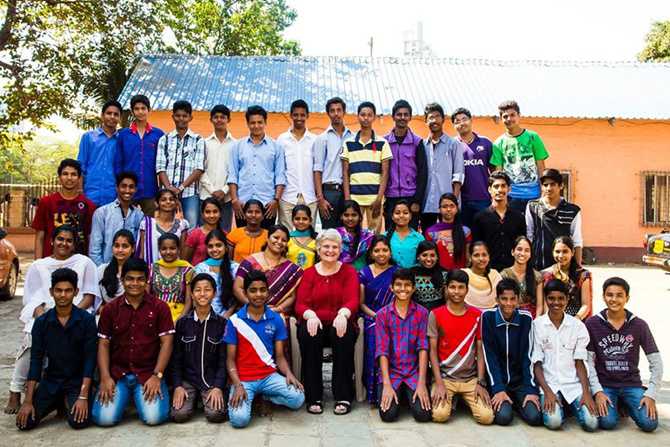 We, at ScooNews, appreciate everything Muktangan stands for and hope for its multifold growth in the future as well.
Archana Surana to represent India at the CUMULUS Global Association
Archana Surana, Founder & Director of the ARCH College of Design & Business, has been elected to the 8th CUMULUS Executive Board (2022-2025).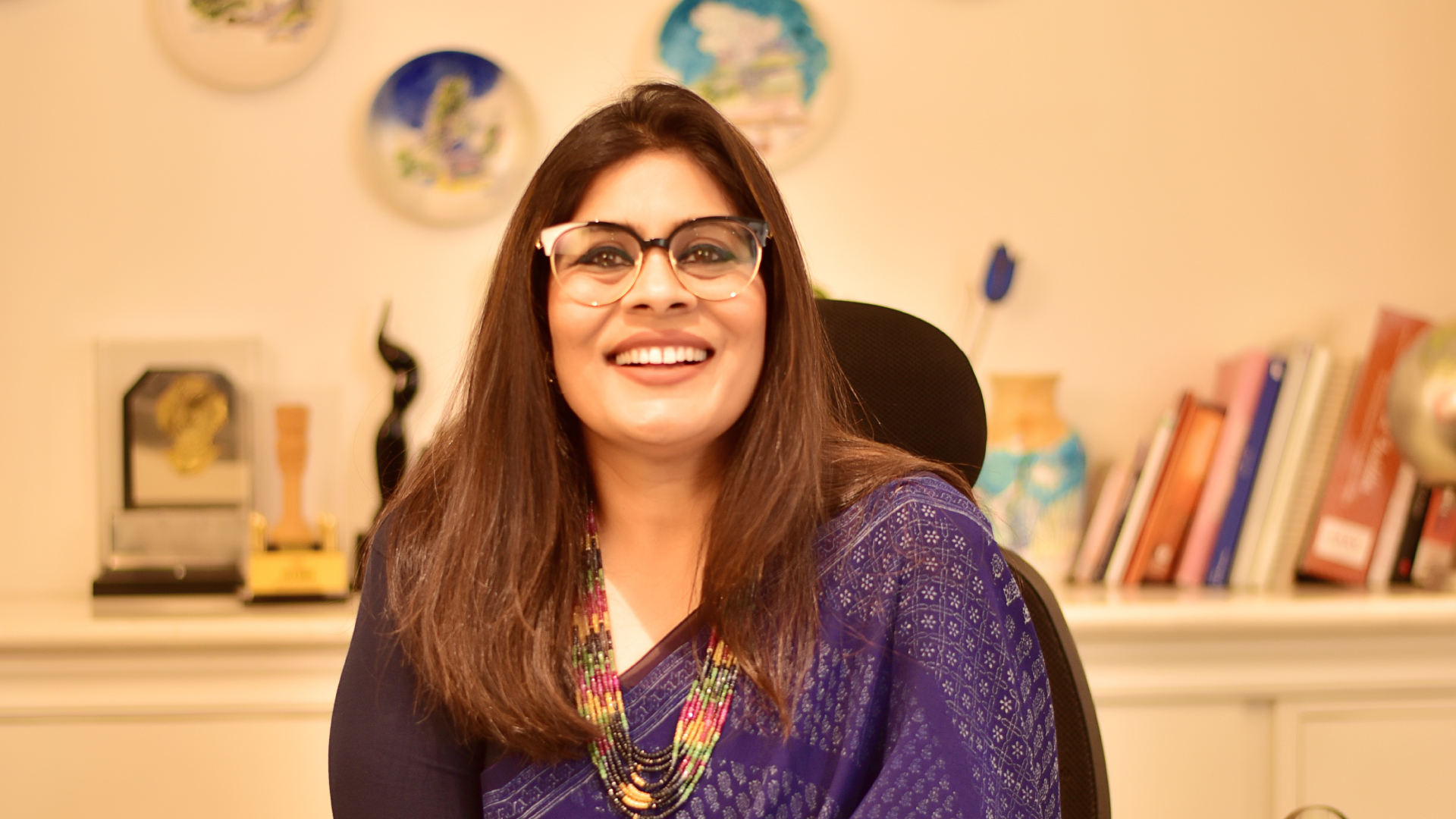 Archana Surana, Founder & Director of the ARCH College of Design & Business, has been elected to the 8th CUMULUS Executive Board (2022-2025).
CUMULUS is the leading global association of Art, Design Education & Research. It represents a dynamic ecosystem with 350+ member institutions in 60+ countries.
She said, "I was nominated for candidacy to the Board by the Presidential Candidate Lorenzo Imbesi, a Full Professor from the Sapienza University of Rome, Italy. 356 universities from 66 countries voted & today I am part of the 11 diverse members of the Executive Board, led by Prof. Lorenzo Imbesi." She represents India among the 11 countries on the Board.
Regarding the opportunities her representation would bring to Design Education in the country she said that through this dynamic forum and platform for knowledge exchange and best practices she would be able to bring in committed advocacy for the positive role of designers and creators.
"I am an ardent advocate of the essential and positive role that designers and the Creative Industries can play towards helping shape a sensitive, empathetic, and better world. I would be initiating cooperation and collaboration from industry bodies and fellow higher education institutions of design, architecture, and engineering from India towards this purpose and further strengthen the 'Women in Design' initiative of Cumulus, alongside building a mentorship model within the CUMULUS network."
About Archana:
A Woman Entrepreneur & Educationist for the past 27 years in the modern fledgling state of Rajasthan in India she has succeeded in firmly establishing and strengthening the perceptions and awareness of Design and Design Education in the country.
She has worked closely with the community via social projects, design intervention projects, and mentorship programs, and has contributed to the larger mandate of design & creative entrepreneurship on many levels through industry collaboration and as a member of the National Committee on Design India (2021-22) of the Confederation of Indian Industry (CII).
Also, being a US State Department and Rotary Foundation Alumnus, a Vital Voices Lead Fellow, and a Fortune and Global Ambassadors Program Mentee, she is supporting and mentoring women from all walks of professional life through the Women's Mentors Forum founded by her.