Need of the hour: Special status for teachers
PARVATHY JAYAKRISHNAN examines the many valid reasons why teachers need to be given the respect, remuneration, safety and security they deserve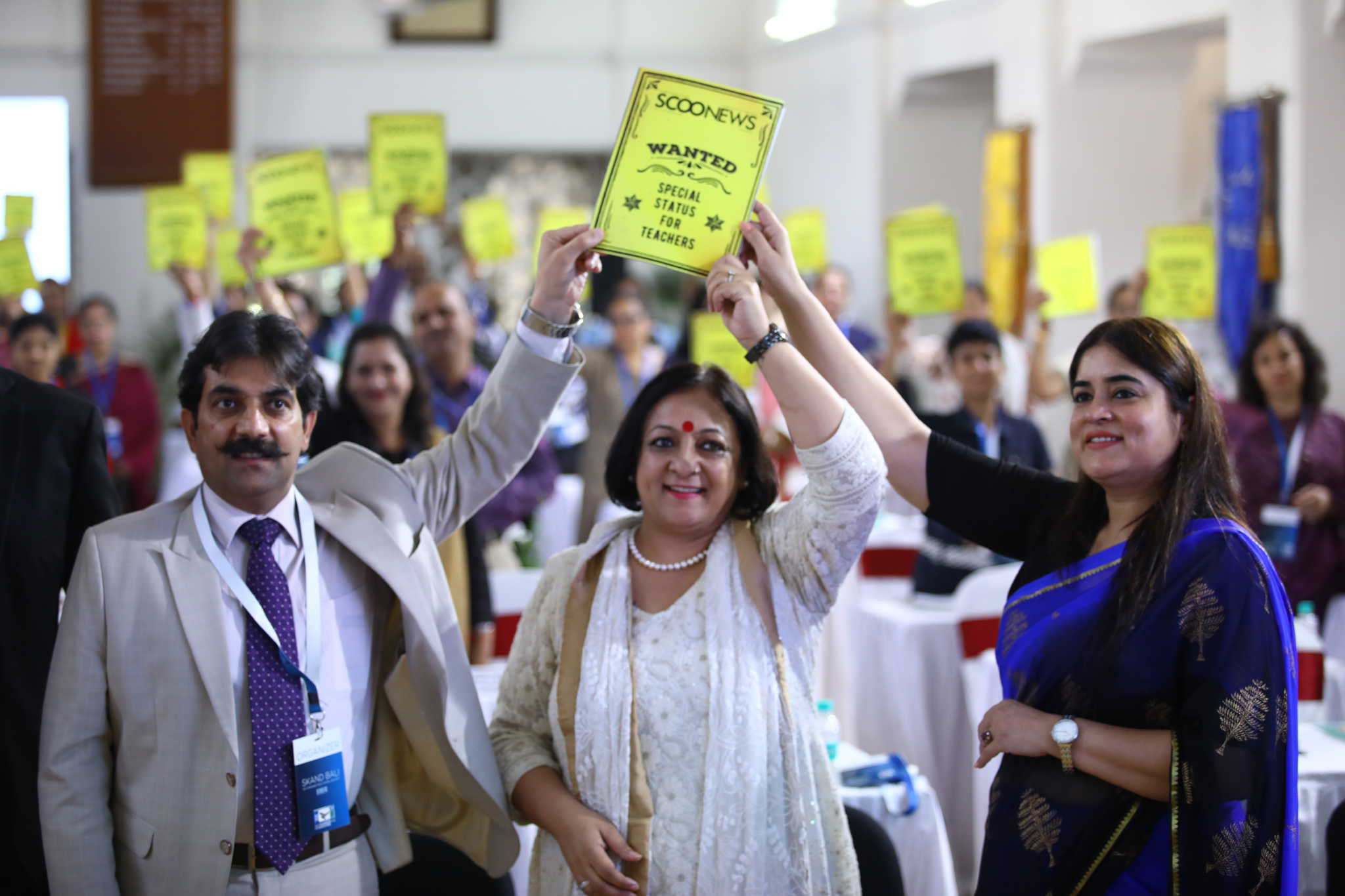 A teacher fills in as a parent in the formative years of a child, she/he guides and corrects a child when he make mistakes, encourages students to reach for the stars and applauds their achievements. All packed in one, a teacher's role is not an easy one. A teacher sometimes takes on the role of a parent, a friend, a confidant and much more. A student spends so many years interacting with his/her teachers on a daily basis and the role of a teacher in a student's life cannot be replaced by any other professional in society. And clearly, it is the teachers who are responsible for building good citizens. Hence, good teachers are truly what a country needs to move forward. The unfortunate reality is, despite all these responsibilities and roles resting on a country's teachers, they not given the respect and special status they truly deserve.
An army man in uniform or a doctor is well-respected in our society. In some states, patients remove their footwear before entering a doctor's chamber as a mark of respect – the kind of respect that you give God while entering a place of worship. We smile and sometimes even bow our heads as a mark of respect when we see an army man in uniform. However, the work and efforts of teachers are more often than not ignored in our society. Is it a kind of conditioning that we are brought up with?
We are very proud of our sacred guru-shishya parampara, which is a tradition of spiritual relationship and mentoring where learning is transmitted from a guru "teacher" to a shishya "disciple". Such knowledge, whether it be Vedic, agamic, architectural, musical or spiritual, is imparted through the developing relationship between the guru and the disciple. We talk ever so proudly about our Gurukul system of learning where the students live near the guru or in the same house as the guru and learn lessons of life from the guru. The guru does this without accepting any fees from the students because the relationship between a teacher and student is considered sacred.
Sonal Ahuja, Learning evangelist, founder, House of Learning explains that for thousands of years, the Indian subcontinent revered its teachers to the highest level. "Indian tradition dictated that teachers must be treated with respect that paralleled kings. The Mahabharata famously depicted the story of Eklavya, a gifted archer who cut off this thumb as Guru Dakshina to show his unconditional gratitude to his Guru, Drona."
So, we cannot completely blame our conditioning because our traditions and values teach us to respect "the teacher" the same way that you respect God. Then where did we go wrong and why aren't teachers today given the kind of respect they deserve?
Urvashi Warman, Principal, The Palace School, The City Palace, Jaipur believes that the government needs to step in and set high parameters for teacher selection. She says, "When we have such stringent standards set at the entry level for doctors and engineers, why are we so lax in raising the bar at the entry level to become a teacher … a teacher who actually helps to give good doctors and engineers to the society? The government should also set decent rates for monthly emoluments so the teacher is not forced to indulge in additional commercial activities to make two ends meet. This by far is diluting not only the standard of education being imparted but is also lowering the stature of a teacher as he gets relegated to the level of a commercial tutor rather than getting elevated to the pedestal of an Acharya or Guru."
Shalini Dahiya, educator, Modern School – Barakhamba Road, New Delhi explains why teaching is underrated today.
"Occupational status depends on the public valuing of the competence, role and overall contribution of a particular occupation to individual and social welfare.
Teachers are struggling for a special status as firstly they are not considered as a temple of knowledge or a good character building instrument, with the surge of social media and too much of information available on the internet."
Teachers in other countries
Japan
Japan is one of the countries in the world where the teaching profession is respected and valued. Here's how they make sure that teachers are given the special status they deserve…
Teachers in Japan have traditionally been paid better than other civil servants. Japan's average teacher salary for a lower secondary school teacher after 15 years of service is US$47,561, as compared to the OECD (Organisation for Economic Co-operation and Development) average of US$40,569. Following WWII, over concerns about teacher shortages, the Prime Minister decreed that teachers would be paid 30 percent more than other civil servants. Although this gap has decreased over the last 50 years, by law teachers remain relatively highly paid among civil servants. Also, teacher salaries do not vary much across the country because teachers are paid from both the national government and the prefecture government so they are relatively consistent regardless of an area's income levels or property values.
In Japan, teachers are addressed with the honorific sensei, a term also used when addressing a doctor or member of Parliament. Teachers are held in such high regard that they are often contacted before parents by the police if a student is in trouble with the law.
The teaching profession in Japan is also highly selective which ensures that only the best and most committed teachers enter the profession. Those who do make the cut only do so after a rigorous set of school board exams and evaluations and teachers must hold a degree from an institution of higher education.
Finland
The Finland education system regularly tops the international Pisa performance rankings and the teachers need to take the credit for it. Finland's teachers are different from the rest of the world because they believe that extensive training is the basis for giving teachers the autonomy to work the way they want. The result is a highly prized profession and good education system. This has even led to educational tourists coming in to learn the Finnish experience. The high-level training is the basis for giving young teachers a great deal of autonomy to choose what methods they use in the classroom – in contrast to most countries where teaching feels like a profession that oscillates between administration and giving tests to students. In Finland, teachers are largely free from external requirements such as inspection, standardised testing and government control – school inspections were scrapped in the 1990s. In Finland, teachers are given high-quality education so that they know how to use the freedom they are given in the classroom and they learn to solve problems in a research-based way.
China
The 2013 Varkey Foundation Global teacher status index report revealed that it is only in China that people think of teachers are being most closely compared to doctors. In the US, Brazil, France and Turkey, people thought teachers were most similar to librarians and in New Zealand people think the job of teaching is most similar to nursing. The report found that teachers in China have the highest level of public respect. Most foreign English teachers in China receive benefits like free or reimbursed airfare to and from their home country, and/or free furnished housing. Many teachers also receive health insurance and paid vacation. It is one of the few countries where parents were most likely to encourage their kids to become teachers.
Respect and remuneration
One important dimension of how an occupation is regarded, and which is inextricably linked to standing or social status, is pay. An individual's standing in a culture depends on how much they are paid in absolute or relative terms.
The 7th Pay Commission, launched in September 2015 ensured that the teachers in primary schools, secondary and higher secondary schools, colleges and universities get a hiked net salary of 16 per cent. However, the yearly increment of 3 percent did not change.
Dr. Dheeraj Mehrotra, National Teacher Awardee 2005 & Academic Evangelist, Next Education India believes that "The imbalance from the teaching profession, highlights a great divide with narration of unethical practices of low salary and refund of said amount via account transfer as reverse payment. There must be a check on equal pay for all grades and at all levels."
It is important that teachers are provided with a substantial yearly increment to prevent attrition and keep them motivated. Also, there is a huge gap between the salaries of a primary school teacher and a high school teacher. This gap needs to be addressed as primary school teachers are equally important and this has to be shown by ensuring their salaries are on par with the rest.
Urvashi Warman, Principal, The Palace School, The City Palace, Jaipur avers, "The teacher is by far a silent sentinel of a country's future and if this sentinel is not compensated adequately in terms of financial and social security, the country's future is sure to be doomed. This doom is inevitable because the poorly compensated teacher, who is a role model for his students,is sure to indulge in acts which totally demean his stature and thus sets a poor example for his students to emulate."
According to Dr Jagpreet Singh, Headmaster, The Punjab Public School, Nabha, "The primary reason we all work is for money – so teachers should get their due financial recognition which will definitely bring young, intellectual people into this noble profession. Proper management of funds by the school authorities should be done and teachers should be given regular incentives and bonuses on the basis of their performance. "
Measures to ensure teachers' financial stability
Teaching is a profession which requires going beyond the call of duty to deliver great results. Financial stability is a must for teachers and the government must bring in special allowances and privileges for teachers so that they can sustain themselves well without having to find secondary jobs to make ends meet. The remuneration you receive is also a sign of your value to the school and an underpaid teacher will always feel unimportant.
Teachers can be granted allowances based on the number of years of service or excellence in their work. It is worth a thought whether the salaries of teachers need to be taxed at all or even if they are taxed, there needs to be a separate slab which will ensure minimal taxation.
Every school can also ensure that a teacher's child learns for free or is given a subsidized fee.
Lavita Kacker, Head of Department- Social Sciences, Sacred Heart School, Kalyan suggests that "Financial stability measures for teachers may include provision of housing allowances, reduction in taxation on income, attractive investment schemes, medical reimbursement, concession on public transport and better pension facilities."
Shraddha Bhatnagar, Headmistress (Head of Cambridge Section), Seedling World School, Udaipur wishes that the government checks the imbalance between salaries of teachers in private and government-run schools.
Proper remuneration is important to boost a teacher's self-confidence and make her/him feel secure in the job. Yearly increments and bonuses are also required for the same reason. A job which does not do that will, at some point, end up being taxing.
"The pay commissions are restricted to government aided, affiliated and government run schools. There is no start up point for early childhood sector and private schools where teachers are exploited with low pay scales. A respectful minimum pay scale should be mandatory for schools to pay to their teachers. There should be levels of training with specialisations in teaching as in the medical field and accordingly a pay scale armed with good gratuity, pension, and life covers for financial stability," says Smriti Agarwal, Sr. Headmistress, Podar Jumbo Kids Powai, Mumbai.
Kavitha Vyas, Director, Crystal Kids Pre-School, Vadodara mentions that job security is absolutely necessary to ensure a teacher's financial stability. They can be trained further for higher grades and regular promotions to improve their pay scale. More social security and medical benefits for their family are also required, she maintains.
Safety for teachers in schools
It is not uncommon today to hear the news of a teacher being stabbed by a student or attacked by an adult or a mob in the school premises. So tricky is the state of affairs today that teachers are often scared of even punishing a child for doing wrong for fear of his/her own safety. Safety of students in schools is always talked about as a priority that is pursued by parents. However, a school should also provide safety and support to its teachers so that they can function normally and without fear. Merely providing compensation to the family of the deceased is not a solution to the problem. Teachers need to feel safe to do their job faithfully and without fear. School authorities need to ensure this happens. Parents also need to teach their children the importance of teachers in their lives.
According to Dr Jagpreet Singh, Headmaster, The Punjab Public School, Nabha, "A school should be as safe for a teacher as it is for a student. Rather than enforcing restrictive discipline among children, the parents should take equal responsibility of bringing up their children and instil strong moral values and ethics."
Speaking about the need for an emergency response system,Yasin Khatri, Sacred Heart School, Kalyan explains that teachers must be trained to handle any crisis that takes place around them. The feasibility of the emergency response system must be checked through frequent mock drills at school. "Students must be sensitised and teachers should be trained to identify such cases within the classroom or around. Immediate psychological help must be provided to pupils who need it."
Priyanka Singh, ICT Educator, The HDFC School, Gurgaon emphasises that schools should have a security check system at the entrance so that people cannot enter a school premise with weapons. She also suggests schools have a police booth in its vicinity so that help can be immediately sought in case of any mishaps.
"The Government must have good health care and on-call medical facilities in every school across the country. Metal detectors and CCTV cameras should be installed within the school. EQ and IQ evaluation of students should be conducted to identify problems amongst students. Uniform level of safety and security measures for all schools should be ensured," says Lavita Kacker, Head of Department – Social Sciences, Sacred Heart School, Kalyan.
Suggesting that self-defence for teachers can be part of the teacher training programme, Smriti Agarwal, Sr. Headmistress, Podar Jumbo Kids Powai, Mumbai also advocates instant justice and firm law in cases where teachers are physically, emotionally or sexually harassed, so that it creates a sense of fear in any individual towards the consequences of such an act.
Urvashi Warman, Principal, The Palace School, The City Palace, Jaipur has a different opinion on how to tackle the safety issue of teachers in schools. She says, "The solution to violence in schools does not lie in turning the school or any educational institute into a fortress. The solution lies in empowering the teaching faculty with proper life skills which they need to impart to students from a very young age. When the student community is sensitised and learns how to deal with issues like rejection, failures, grief, disappointment and general strengthening of the emotional quotient, the problem of increase in violence is sure to dissipate very soon."
What we can do to ensure teachers are respected
The role of teachers is paramount in shaping the future of the country. The government should include teachers while reforming educational policies. With the digitisation of education happening at a rapid pace, the role of teachers is also changing drastically. Today, teachers are taking on roles of being advisors, friends and disciplinarians to students rather than the conventional role of a teacher who only explains what is there in the textbook. However, the role of a teacher is indispensable in a student's life and it is imperative that the student understands it and respects the teacher accordingly.
Suman Sood, Territory Head, Kolkata Chapter, Early Childhood Association explains the importance of giving grants to teachers so that they can better themselves. She says "Involved and passionate teachers are always wanting to do things differently so that they may enhance learning of their students. Innovative teaching is important, but it can be expensive. The US model of giving grants to teachers for enhancing their skills and using funds for buying teaching aids can be followed for our teachers. Some of the grants given may be Professional Development Grants for Teachers, Funds for Classroom Enrichment/Student Achievement, STEM Grants, and Humanities Grants."
Shraddha Bhatnagar, Headmistress (Head of Cambridge Section), Seedling World School, Udaipur suggests, "Government can think of rewarding/awarding teachers annually for their outstanding contributions. One of these rewards can be the official use of the upaadhi 'Guruji' or 'Gurudev' with their names."
Summary
Verbally, we talk highly of teachers, praise their work and value them. But mere lip service is not enough. We need to show it by giving them the special status they truly deserve; by showing them that they are indeed doing a selfless job in raising citizens of this nation. We can take a leaf out of the books of some of the nations who treat their teachers on par with other noble professions and provide them with special rights. We need to make our teachers feel safe, secure and wanted.
To make sure that teachers continue in the same profession, we need to ensure that they are guaranteed financial stability and substantial yearly increments. A change in the mindset of parents is also very much required. It is very common to see parents wanting to see their children become doctors or engineers; we need to encourage our children to become teachers as well as ensure that the teaching profession is on par with any other profession. To facilitate this better, the salaries in the teaching profession need to be on par with those of other professions. Let us bring back the glory of the teaching profession from the days of Dronacharya or Ved Vyas and ensure that teachers today are treated with love and respect. We need to make a strong effort for this but together, we can.
What teachers want…
"Financial security being the top priority, recognition for their selfless service in the upbringing of others' children which goes unnoticed. Teachers posted in remote areas should get extra allowances. Quality time to spend with family will work as an incentive in improving their output. Also, monitoring through CCTVs should be focused on students' actions rather than teachers."
Dr Jagpreet Singh, Headmaster, The Punjab Public School, Nabha
"Matching teachers' salary to the best salary in the market is a must. Sponsorship of teachers to visit schools across the world to learn the best practices is important. Collaboration among Indian teachers and creating a forum of teachers to share best practices is also necessary. Teacher education courses should be enhanced and the process for it should be eased."
Mohammed Azhar, Principal, Knowledge Academy School, Chennai
"Teacher (Tr.) Title should be given to teachers and Sr. Tr. to teachers who have been into the teaching profession with a minimum of 15 years. A requisite of a Teachers' Club in every city with provisions for teachers' welfare and community should be there. To teach is to preach; teaching is no doubt the most trusted profession in the world. Let teachers be recognised and saluted for their commitment towards enriching young minds and igniting them towards becoming prosperous nation builders of tomorrow."
Dr Dheeraj Mehrotra, National Teacher Awardee 2005 & Academic Evangelist, Next Education India
"Funding needs to be provided for innovative teacher education, for programmes that target minority teacher recruitment, and for increased collaboration between universities and schools in preparation of teachers so that more participation and encouragement is provided to teachers coming from rural areas. Private sector teachers should also get benefits similar to the government set up. There should be provisions for continuous professional development, trips and excursions as a team building activity."
Priyanka Singh, ICT Educator, The HDFC School, Gurgaon
"The Government of India should give teachers a professional designation and respect like those given to army personnel because the same way that the army defends the nation, teachers too defend the citizens from illiteracy, poverty, ignorance, unemployment, superstitions, mental and social evils. Their privileges could include subsidised accommodation, annual medical checkups and medical aid, standardised salaries, transport allowance, opportunities for professional development, work from home, financial incentives, better pension and retirement plans."
Lavita Kacker, Head of Department – Social Sciences, Sacred Heart School, Kalyan.
"The government can do a lot to change this scenario and create an atmosphere of great respect for teachers throughout the nation. This can be done by reiterating through various government campaigns and highlighting achievements of exceptional teachers. Following can be some privileges that can be given to teachers:
Special considerations in all government-related jobs such as making passports, getting medical assistance, legal proceedings etc.

Teachers to get special privileges like subsidised passes in railways, airlines and bus services.

Subsidies on electricity and water bills."
Shraddha Bhatnagar, Headmistress (Head of Cambridge Section), Seedling World School, Sapetiya, Udaipur
"Our government needs to attach value to teacher training and the profession with the same benefits and royal respect that the Indian Army gets. Like a civilian salutes a man in uniform when they come across him, there should be a bow to a teacher. The Government of India has not formed universities for teachers, regulations and government-accredited qualifications and national awards for teachers, which are prevalent in some countries. The most pertinent sector of early childhood education is the most neglected and sidelined. Let's start from the roots, right from the very beginning and reap the fruits. Teachers need to be given an identity before discussing about privileges. Teaching is treated as a part time job for women. Doctors, engineers, IAS, IPS officers and defence personnel and other government officials are given the benefits of accommodation, respect and a standing in the society. The same attitude is lacking for teachers. Before special privileges, let's make the basic amenities like resources, toilets, clean environment and good school buildings for teachers to give them a better workplace."
Smriti Agarwal, Sr. Headmistress , Podar Jumbo Kids Powai, Mumbai
"The same way that a doctor can add his degree as a prefix to his name, a respectable term should also be given to the teacher. Also, government advertisements promote and encourage citizens to join the defence system of the country. There need to be advertisements to promote teaching as well."
Sonal Chawla, Head of Department – Mathematics, Sacred Heart School, Kalyan
"The student-teacher ratio must be brought down. A higher ratio makes the job even tougher for teachers. Proper and timely payment of wages is a must. But the fact is that appreciation in form of financial incentive is not a very popular culture across our country. Delayed salaries and delay in implementation of the pay commission is a very common scene. Teachers, particularly in government aided schools, are compelled to do clerical jobs. This must completely stop."
Yasin Khatri, Sacred Heart School, Kalyan
India retains 40th rank in the Global Innovation Index 2023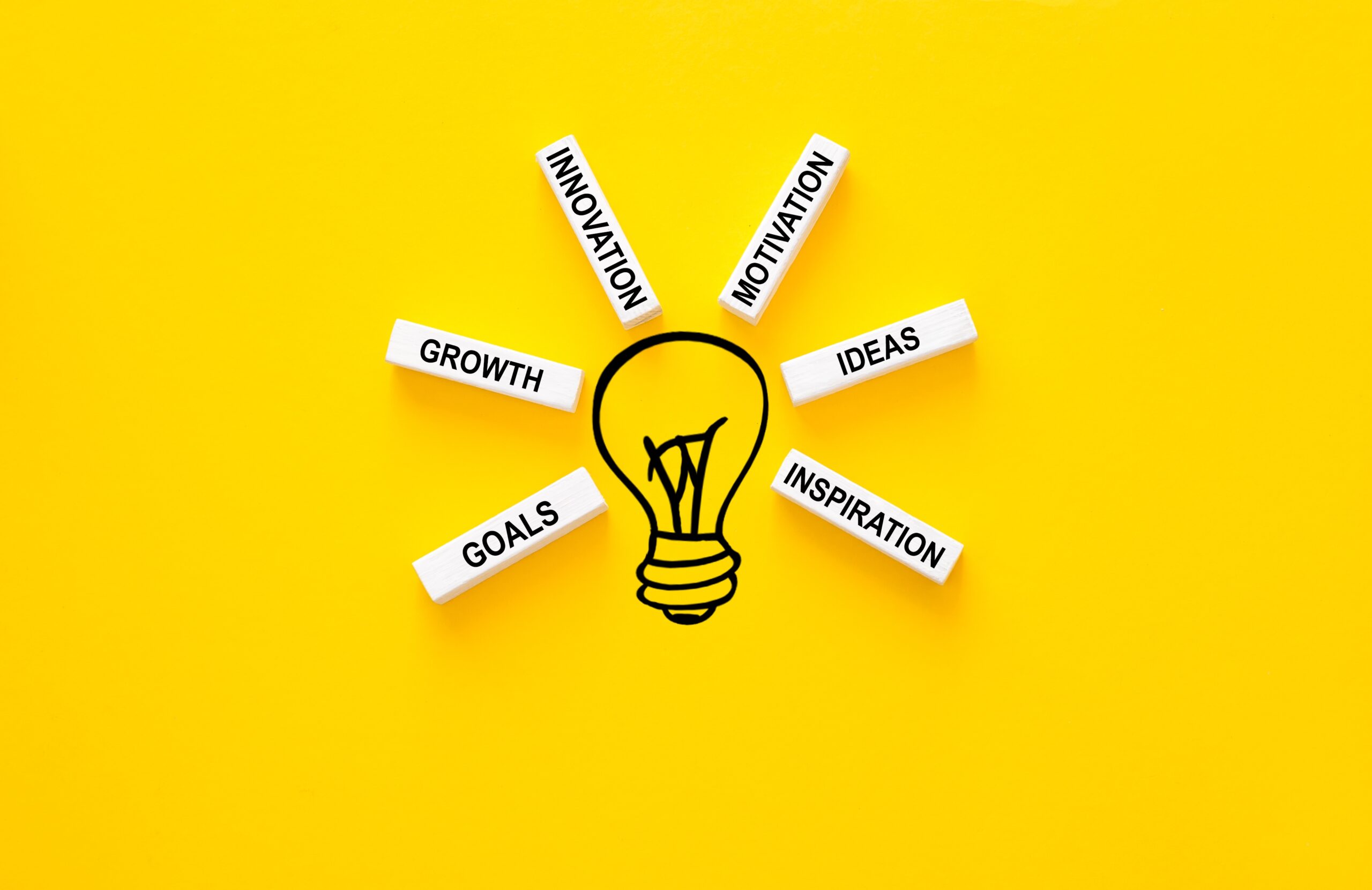 India retains 40th rank out of 132 economies in the Global Innovation Index 2023 rankings published by the World Intellectual Property Organization. India has been on a rising trajectory, over the past several years in the Global Innovation Index (GII), from a rank of 81 in 2015 to 40 in 2023. Innovation has been at the forefront of our battle against the unprecedented crisis created by the pandemic and will be pivotal in driving the country's resilience, as enshrined in the Prime Minister's clarion call on Atma Nirbhar Bharat.
The consistent improvement in the GII ranking is owing to the immense knowledge capital, the vibrant start-up ecosystem, and the amazing work done by the public and private research organizations. All Departments of the Government, including Scientific Departments such as the Department of Science and Technology; the Department of Biotechnology; the Department of Space; and the Department of Atomic Energy and also departments such as Ministry of Electronics and IT, Department of Telecommunications, Department of Agricultural Research & Education and the Department of Health Research have played a pivotal role in enriching the National Innovation Ecosystem. Most importantly, the Atal Innovation Mission has played a major role in expanding the Innovation ecosystem.
NITI Aayog has been working tirelessly to ensure the optimization of the national efforts for bringing policy-led innovation in different areas such as electric vehicles, biotechnology, nanotechnology, space, alternative energy sources, etc. It has also played a role in expanding the innovation eco-system in states and districts. A constant thrust in monitoring and evaluating India's position in the global rankings has been provided by the NITI Aayog, including in the GII.
The GII is a reliable tool for governments across the world to assess the innovation-led social and economic changes in their respective countries. Over the years, the GII has established itself as a policy tool for various governments and helped them to reflect upon the existing status quo.
The Confederation of Indian Industry (CII) has also been collaborating in India's journey towards an innovation-driven economy. This year, the NITI Aayog, in partnership with the CII and the World Intellectual Property Organisation (WIPO), is hosting, virtually, the India Launch of the GII 2023 on 29th September 2023.
The launch session will be graced by many senior dignitaries including Shri Suman Bery, Vice-Chairman, NITI Aayog; Dr. V.K. Saraswat, Member, NITI Aayog; Shri BVR Subrahmanyam, Chief Executive Officer, NITI Aayog; Mr. Daren Tang, Director General, WIPO; Dr. Sacha Wunsch-Vincent, Co-Editor, GII & Head, Economics and Statistics Division, WIPO; Dr. Nausad Forbes, Chairman, CII National Committee on Technology, Innovation & Research, and Co-Chairperson, Forbes Marshall; Professor Rishikesha Krishnan, Director, Indian Institute of Management, Bangalore; and Sh. Alok Nanda, Co-Chairman, CII National Committee on Technology, Innovation & Research, and CEO, GE India Technology Centre.