Neerja Modi School Adopts Sisodiya Rani ka Baag
As a part of Heritage Education Programme initiated by Central Board of Secondary Education (CBSE), one of the top-notch schools of Pink City has adopted Sisodiya Rani ka Baag.
Neerja Modi School taking its baby steps towards preservation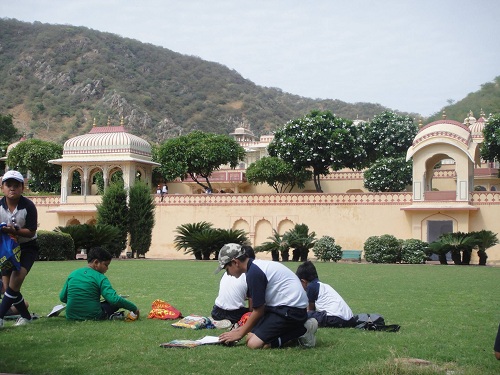 As a part of Heritage Education Programme initiated by Central Board of Secondary Education (CBSE), one of the top-notch schools of Pink City has adopted Sisodiya Rani ka Baag.
Neerja Modi School taking its baby steps towards preservation and spreading awareness about heritage properties in Jaipur has adopted Sisodiya Rani ka Baag.
The initiative taken by school is under the activity named 'Adopt a Monument', an effort by CBSE to raise awareness about the preservation of heritage monuments among students between the age 4 and 17 years.
Teachers and Class 4th students from Neerja Modi School visited the monument to ensure its preservation. It has to be noted that Jaipur, also known as Pink City, is lavished with royal monuments, several of which need immediate preservation to avoid collapse, to help glorify the rich history of Jaipur and thus Rajasthan through the monuments.
Getting introduced to the immense history of Sisodiya Rani ka Baag itself seemed to be an activity for the students, however, the enthusiastic students went to indulge in yet more interactive activities. Students were seen sitting down and painting and sketching patterns from the monuments, feeling close not just to the monument but also to the greens it.
Adopting the monument, Neerja Modi School has now pledged to preserve the historical monuments for the generations to come, to prevent it from irreparable damage and to spread public awareness about its cleanliness. The school will now conduct regular surveys of the monument, taking the students along for activities that will also include cleaning, repairing, spreading awareness, etc., along with competitions like creative writing, poster making, photographic exhibition, story telling competition, debates based on preservation of monuments, their importance, etc.
This initiative will surely make the youth of the city feel responsible as a citizen and hence will instigate a feeling of belongingness to the rich heritage which will further encourage them to contribute from their side in preserving the city.
Image courtsey: Neerja Modi School, Jaipur, Facebook page
International Baccalaureate Experiences 31% Surge in Authorized IB World Schools Across India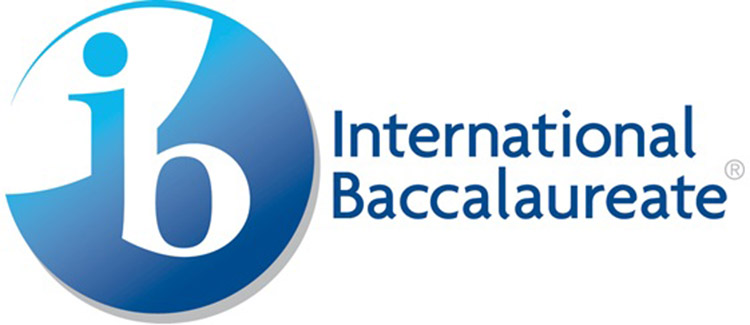 The International Baccalaureate (IB), a global educational foundation headquartered in Switzerland, reports substantial growth over the past five years in India. The surge, amounting to a 31% increase in authorized IB World Schools, reflects the growing preference for IB programs among schools nationwide. According to Haif Bannayan, the Global Director of Business Development at IB, the organization offers four comprehensive programs for students aged 3-19: the Primary Years Programme (PYP), Middle Years Programme (MYP), Diploma Programme (DP), and Career-Related Programme (CP).
As of 2023, there are now 226 authorized IB World Schools across India, collectively delivering 378 authorized IB programs. This breakdown includes 138 schools offering PYP, 59 schools providing MYP, 155 schools delivering DP, and 26 schools offering CP. However, the current distribution of IB World Schools remains concentrated in metropolitan areas like New Delhi, Gurugram, Mumbai, Kolkata, Bengaluru, and Chennai.
To address this imbalance and make IB education more accessible and affordable nationwide, the Delhi Board of Secondary Education (DBSE) collaborated with IB as part of Delhi's educational reforms under Arvind Kejriwal. In August 2021, they signed a Memorandum of Understanding to introduce IB programs in 30 government schools in Delhi. This initiative aims to encourage more schools to adopt the IB curriculum in the future.
Recognizing the evolving educational landscape in India, IB is actively collaborating with Indian institutions and educational authorities to extend its framework to students from diverse backgrounds and regions. Haif Bannayan expressed eagerness for ongoing dialogues with leaders to facilitate the delivery of high-quality, globally-oriented education to an even greater number of students.
The Diploma Programme (DP) offered by IB stands out globally, consistently aligning with or surpassing international standards, as indicated by the DP Country Alignment Study 2023. The study emphasizes the adaptability of DP courses to diverse national contexts, showcasing their seamless integration. Furthermore, it underscores the meticulous crafting of DP curricula to facilitate substantial depth and breadth of learning, illustrating their rigor and comprehensive educational value.
Bannayan highlighted the IB's acclaim for its emphasis on languages and global principles, coupled with a consideration of students' cultural backgrounds. This approach fosters a profound comprehension of the world, shaping graduates into multilingual thinkers poised to make a positive impact on a global scale.