CBSE Cultural Heritage Quiz Zonal Level Hosted by Sanskar School
Students had a quick tryst with Jaipur and its rich culture and heritage. As Sanskar School hosted CBSE Cultural Heritage Quiz, students got to know their city a bit more and better.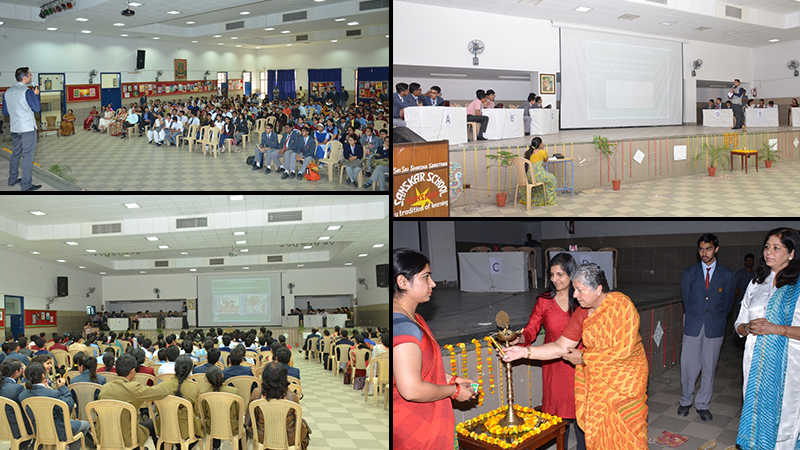 Education … one of the basic steps to build a better generation. And to yet enhance it, CBSE has introduced Heritage education; a part of which includes celebration of Heritage Day on 12th of January every year.
Following the cult, Sanskar School Jaipur actively hosted the 15th CBSE Heritage India Quiz 2015 on 19th of November 2015. This event included the 'Phase I' Jaipur City chapter Round 1 and the Regional Round.
Flagging off the Quiz: Ms Jyoti Kumar, Ms Rhea Thahryamal, Ms Rama Datt.
The event was inaugurated by Ms Rama Datt, Principal, Sanskar School. The day at the school started with prayer followed by inaugural speech by the notable principal. It was followed by lighting of lamp by the chief guest, Ms Jyoti Kumar, an educationist, Ms Rhea Thahryamal, Director at Sanskar School, and Ms Rama Datt. Quiz master, Mr Ajay Poonia conceded the event further. As many as 51 school teams from Jaipur participated for the quiz that focused on Jaipur.
Mr. Ajay Poonia: The star quiz master!
The six proud qualifying school teams were Maharaja Sawai Man Singh Vidhyalaya, Sanskar School, Cambridge Court High School, Atomic Energy St. Anthony, Udaipur, and Maheshwari Girls Public School. MSMS Vidhyalaya qualified for the regional final round. Participants of regional final round were MSMS Vidhyalaya, Jaipur, R K V V Bijuri, Indore, St. Kabir School, Ahmadabad and Sagar Public School, Gwalior.
The intellects: Participating teams
Quiz winner of the heritage quiz regional round was St. Kabir School followed by Sagar Public School as runner up. These two teams will participate in the national semi-final round from Ajmer Region.
Not just the teams, audience too had participated
The COVID-19 Context: Challenges Posed & What Schools Are Doing Worldwide
The very first discussion of a two-day roundtable webinar session began with the differences and similarities of the first and second wave of COVID-19, for the education sector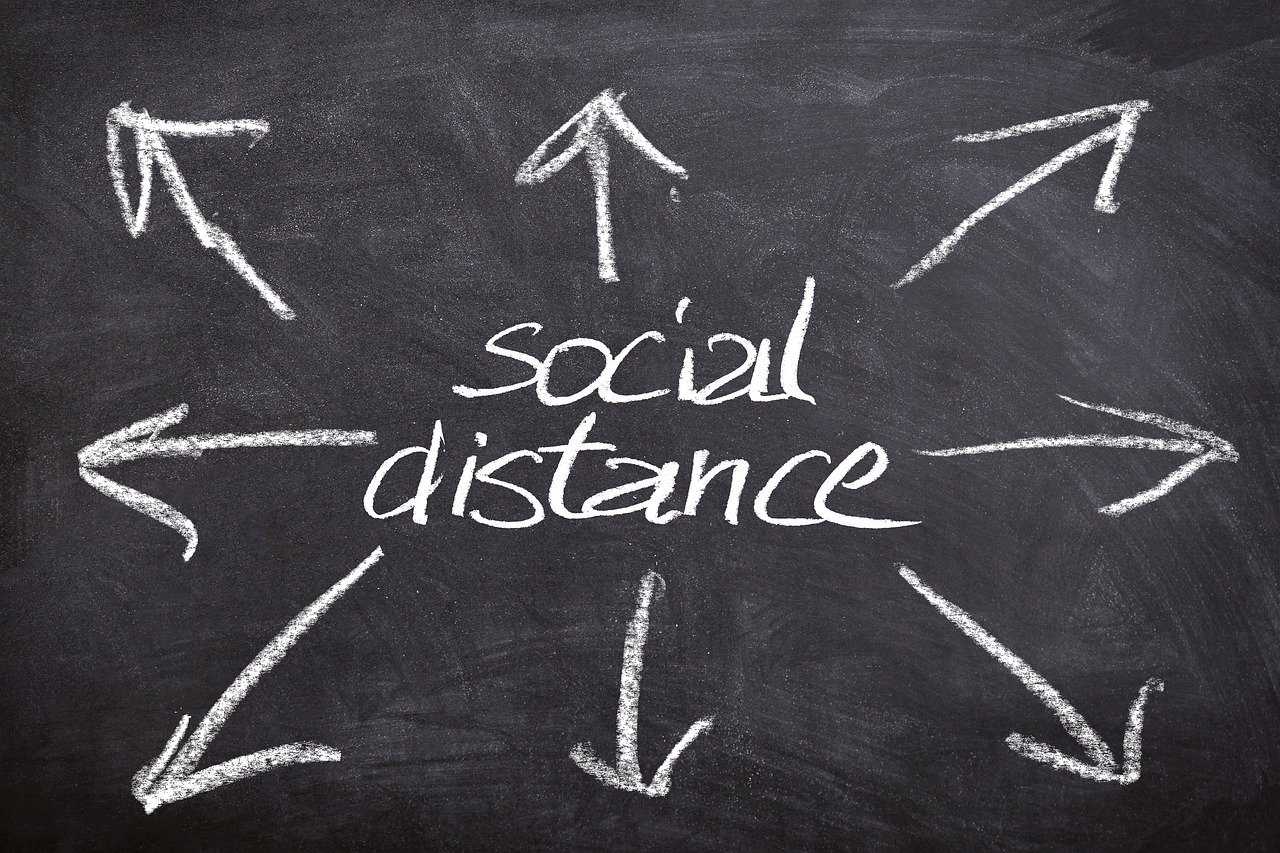 ScooNews held a two-day roundtable session on 27-28 May 2021, that was composed of six enlightening conversations amongst teachers, school administrators, parents and edtechs. The discussions were convened to bring together all the stakeholders of the education sector, and learn about their mindset in the current situation.
The first roundtable discussion began with a rather interesting comment by the moderator, 'how smug the society was while at the beginning of 2020, nobody predicted the devastating challenges that lay ahead.'
Session Chair:
Lt.Col A Sekhar, Chief Development Officer, Jagran Education Foundation, UP
Speakers:
Ashutosh Tripathi, Executive Director, Krishna Public School, Raipur
Dilip Patil, Founder, Managing Partner, Trivector Biomed LLP and BabyQuest Cryobank Pvt. Ltd
Haris Madappally, Executive Director, Peevees Public School, Nilambur
Meetali Archit, Principal, Pallavi International School, Gandipet, Hyderabad
Mohit Yadav, Director & Principal, Annie Besant School, Indore
Priya Dixit, Head of School, Akshar Arbol International School, Chennai
Swoyan Satyendu, Chief Operating Officer, ODM Educational Group, Bhubaneswar
In addition to getting information from multiple sources on a regular basis, we are learning to also absorb them. Children referring to online classes on their computers as school is becoming the new normal. As much as the world did not want to pay attention to the pandemic at the beginning of March 2020, now every sector is managing the situation keeping COVID in mind.
The world was unprepared in 2020 and that resulted in a strong hit by the pandemic. Understanding and accepting the loopholes in online teacher-learning experience did serve in the betterment of education Looking forward the best option should be accepting that blended learning can help in more ways than imagined.
Schools are organising training and informative sessions for parents to learn more about blended learning. It is significant for parents along with the students to know how it can help their child and it is a great way to include them in their child's education.
Educators understand, from a parent's perspective, the situation where children are only able to learn via a digital screen is not a very happy situation. Hence the absence of school from education in the students' lives clearly answers the question that the relevance of schools can not be challenged. But does the art of schooling need to evolve, the response is, most definitely.
Since the parent-teacher relationship has been fractured during these testing times, it will do good for all the stakeholders to understand each other's perspective. Schools must have a transparent dialogue with the parents and explain to them that regardless of all the negativity amongst each other, the basic goal is towards the children which remains untethered.
clearly, it is no longer AD and BC but pre-covid and post-covid, the schools in the current scenario must change accordingly. The current online learning culture is a phase of life that has helped educators and students to accept and include the much-needed technology in the authentic classroom.
On that point, for a better education culture, we need mentally and emotionally stable educators. Clearly, the whole world is suffering due to the persisting pandemic and to expect the teachers to have no psychological effect is unfair.
Private school administrations are having it the toughest since revenue generation is very low and there is not much help from the government in many states. To keep their teachers from having an undisturbed emotional well being, it is necessary to assure them morally and financially even though that is proving difficult to do.
Administrations reaching out to the teacher from a conscious point of view. Remembering that the teachers have families too and they need some mental peace to deal with all that is going on around them. One on one counselling and psychological support for the educators is more significant than it is given credit to. Additionally, schools having covid facility centre with a partnership with hospitals/doctors will give the teachers a sense of safety in case of health issues.
If schools are to reopen today, few major focusing points should be:
21st-century learning skills through hybrid learning.
Technology is here to stay.
Focusing on two pillars, integrity and empathy for all stakeholders of the education sector.
For children as well as the teaching community, physical and mental health should be the core focus area.