Sanskar School vice-principal Girdhar Kumari's practical tips to crack Boards
Attempting boards? Here's the vice-principal of Sanskar School giving some practical tips to deal come out with flying colours.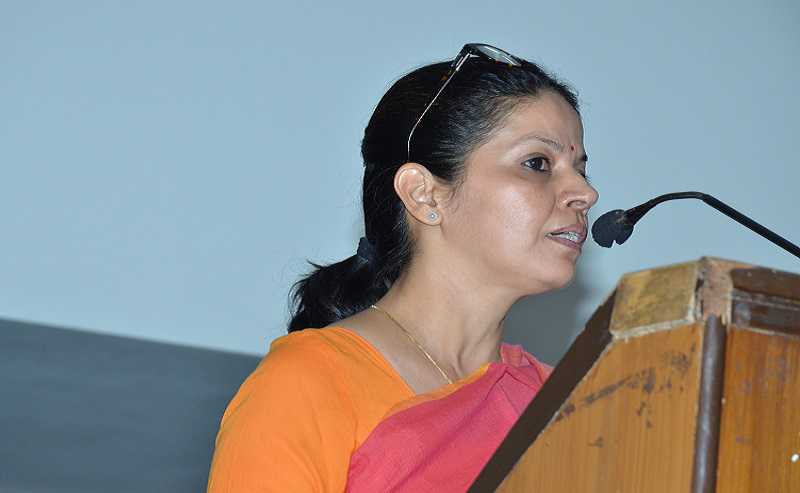 The dreaded Boards are at hand. And you are tensed, anxious. ScooNews brings dynamic principals of reputed schools on board with their wise counsel and practicable tips on coping emotionally and academically with the mother-of-all-exams
Girdhar Kumari
Leave your phone aside, eat well, concentrate, sleep well, set the alarm, STUDY!
Familiar sounds for a student before exams, right? But do these commands really help? That is the big question.
Examinations need not be a dreaded phenomenon. Just as all episodes and events in our routine life sail by smoothly, in spite of a few hitches now and then, even examination time can, just by a little preparedness. Class 12 Board examinations are important in every student's life as they help students achieve their goals and aspirations. Organisation and self-discipline may not be easy, but is always absolutely worth it. I always tell my pupils to be prepared and take responsibility for this preparation, just as you can do it. Here is how you can.
1.  At the word, go, get organised and be in control of your time; as we have been learning , time and tide wait for none. Why watch the clock when you can do what it does – progress… ceaselessly. Chalk out a study schedule as per your own requirements; some subjects would need more time than the others. Intersperse your schedule with lighter subjects or topics; the feel-good factor of such revisions, which are faster, bucks you up to tackle the harder stuff. You are a juggler with 24 hours in your hand just like everyone else, how well you can juggle is your skill. Remember, skill is not inborn; it can be developed and improved upon.
2.  Using a variety of learning techniques works wonders with retention. A few techniques I would like to list out are – notes-making, picking keywords, mind maps, acronyms, flow charts, web charts, Venn diagrams, labelled diagrams, using highlighters and even a lecture to a make believe class.
3.  A neat and comfortable study area in a well-ventilated room will seem inviting – that's where you need to spend most of your time now. This is not a punishment period for you, spend some time relaxing ,talking to family and friends, listening to music ; a brisk walk or jog will help you de-stress and perk up your concentration.
4.  Make it a point to have your meals with your family – it is a bonding time, which promotes positivity.  Talk about your inhibitions if any. Confide in a responsible person who could help you overcome. 'Believe you can and you will.'
As an English teacher I have frequently come across instances where students are anxious about how to remember details of each character and episode in each prescribed text. The answer is simple – read each text prior to exam days and prepare a story web, giving the minutest of details. Believe me, that's all one needs to skim through before the exam day and, voilà, YOU'RE READY!
To practise lengthy writing essays, debates, articles and speeches it is a good idea to go step by step with the WHAT, WHERE, WHO, WHEN, WHY and HOW of the given topic.
When it is time for the exam, take a deep breath and relax, stay calm and composed. Read the questions and understand what is being asked of you rather than pouring out all that you know about the topic; doing so you consume a lot of time yet fail to nail the target. Don't be frightened when one of the class bullies announces he kept up all night to study and hence is better prepared. Avoid aping anything like that for a mind devoid of sleep gets sluggish.
I always insist on students devoting the last 15–20 minutes going through their work before submitting their answer sheets as amendments to improve will bring out their best. A beautiful handwriting and neat presentation of work are always things that I would look out for as an examiner; I confess, such answer sheets have always attracted better marks from me.
It doesn't matter whether you are extraordinary or an average student, you must know how pressure needs to be handled. To that, I say…
Hold yourself in high self-esteem. You are beautifully unique in your own way.
10 Unforgettable Films That Celebrate Inspiring Teachers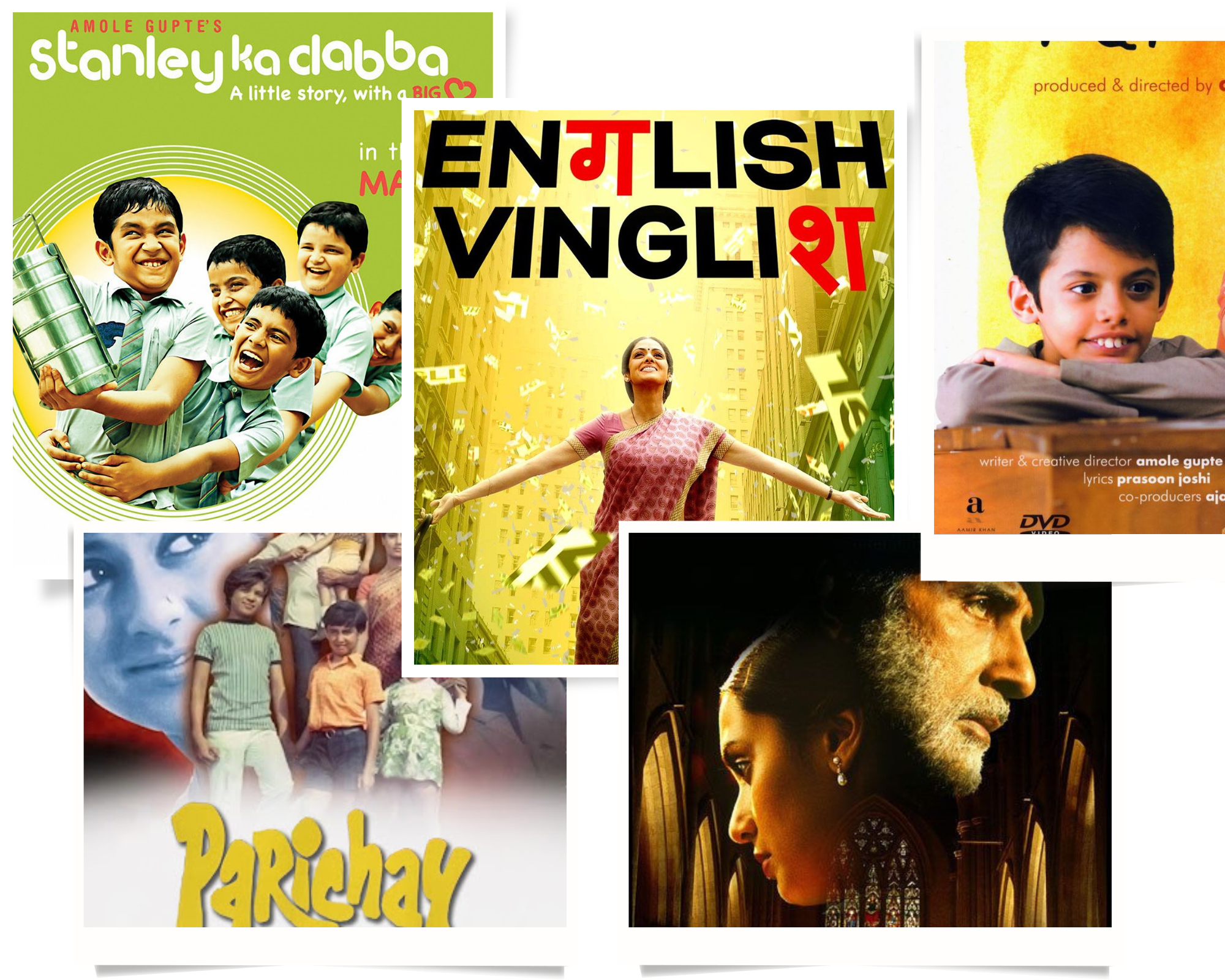 Lights, Camera, Learn!
As we celebrate Teacher's Day in the month of September, here are the list of films that featured some stories and teachers who left an indelible mark on the audience in cinema, showing the world how it only takes one teacher to inspire a million lives…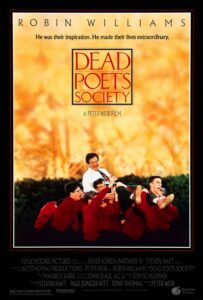 Dead Poet's Society (1989): "Dead Poets Society" is an acclaimed drama film about an unconventional English teacher who inspires his students to embrace poetry, think independently, and seize the day. It explores the conflicts between personal aspirations and societal expectations, offering a thought-provoking exploration of individuality and the pursuit of dreams.
Where to watch- Disney + Hotstar
Directed by- Peter Weir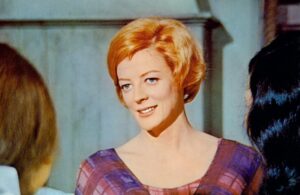 The Prime of Miss Jean Brodie (1969): "The Prime of Miss Jean Brodie" is a captivating tale of a passionate and unconventional teacher who leaves an indelible mark on her students at an all-girls school in 1930s Edinburgh, empowering them to embrace their individuality, challenge societal norms, and strive for greatness in a world that seeks to confine them.
Where to watch- YouTube
Directed By- Ronal Neame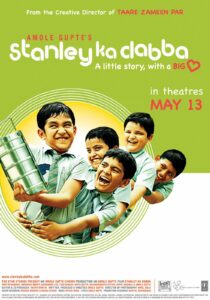 Stanley Ka Dabba (2011): "Stanley Ka Dabba" is a heartwarming film that tells the touching story of Stanley, a young boy with a vivid imagination, who faces adversity when his schoolmates try to steal his lunchbox (dabba) every day. With the compassionate guidance of his teacher, Stanley finds solace, resilience, and the power to overcome obstacles, showcasing the transformative impact of friendship, mentorship, and the indomitable spirit of childhood.
Where to watch- Disney+Hotstar
directed by- Amole Gupte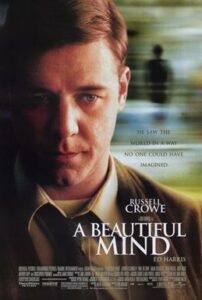 "A Beautiful Mind" (2001): A biographical film that chronicles the life of mathematician John Nash. The story explores Nash's struggles with mental illness and the challenges he faces in differentiating between reality and hallucinations. Supported by his dedicated wife, Alicia, Nash perseveres and makes significant contributions to the field of mathematics.
Where to watch- Amazon Prime Video
Directed by- Ron Howard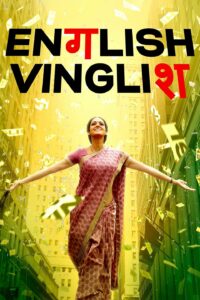 English Vinglish (2012): A heartfelt film that revolves around the transformative journey of Shashi, a middle-aged Indian housewife who embarks on a trip to New York and enrolls in an English language course. With the guidance and encouragement of her patient and understanding teacher, Shashi not only improves her English-speaking skills but also discovers her self-worth, gaining confidence, and finding her voice in a world that underestimated her.
Where to watch- Jio Cinema 
Directed by- Gauri Shinde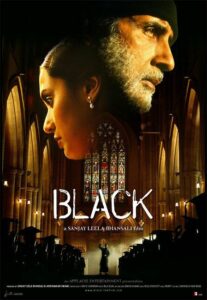 Black (2005): A film that explores the life of Michelle McNally, a visually and hearing-impaired girl, and her relationship with her teacher, Debraj Sahai. Through their unconventional bond, Debraj strives to break through the barriers of Michelle's disabilities, guiding her towards education, communication, and self-discovery, ultimately illuminating the triumph of the human spirit and the power of perseverance.
Directed by- Sanjay Leela Bhansali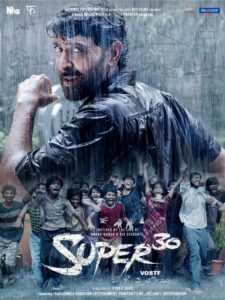 Super 30 (2019): "Super 30" is a film based on the true story of mathematician Anand Kumar. The movie depicts Anand's journey as he establishes the "Super 30" program, where he selects talented but underprivileged students and trains them for the highly competitive Indian Institute of Technology (IIT) entrance exams. With his unconventional teaching methods and unwavering belief in his students' potential, Anand empowers them to overcome social and economic barriers, offering them a chance at a brighter future. The film highlights the transformative impact of education, determination, and the power of dreams.
Where to watch: Disney + Hotstar
Directed By: Vikas Bahl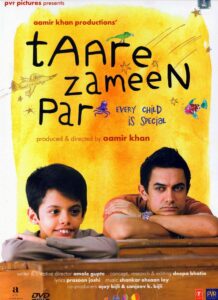 Taare Zameen Par (2007): " A film that revolves around the story of Ishaan, a young boy with dyslexia, and his journey of self-discovery. When Ishaan's struggles with academics and unconventional ways of learning go unnoticed by his family and teachers, a new art teacher enters his life. With his understanding and compassionate approach, the teacher helps Ishaan unlock his hidden potential, allowing him to thrive and shine in his own unique way. The film beautifully explores the importance of recognizing and nurturing the individual talents and strengths of every child.
Where to watch- Netflix
Directed by- Aamir Khan, Amole Gupte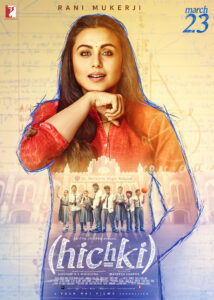 Hichki (2018): "Hichki" is an uplifting film that tells the inspiring story of Naina Mathur, a woman with Tourette syndrome who dreams of becoming a teacher. Despite facing rejection and discrimination due to her condition, Naina secures a teaching job at an elite school. She takes on the challenge of teaching a class of unruly and privileged students, using her determination and unique teaching methods to break through their barriers and make a positive impact on their lives. "Hichki" portrays the power of perseverance, inclusivity, and the ability to overcome adversity.
Where to watch- Amazon Prime Videos
Directed by- Siddharth P. Malhotra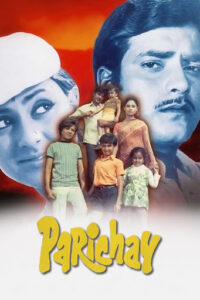 Parichay (1972): Ravi, a struggling job seeker, reluctantly accepts the daunting task of tutoring five unruly and privileged children who have managed to intimidate their previous teachers. As he navigates the challenges of teaching this challenging group, Ravi's unwavering determination and unconventional teaching methods begin to transform not only the students but also his own life.
Where to watch- Zee5, YouTube
Directed by- Gulzar