NITI Aayog and Bharti Foundation announce the launch of 'Convoke 2021-22'
The applications for CONVOKE are open now and applications will be accepted towards the end of January.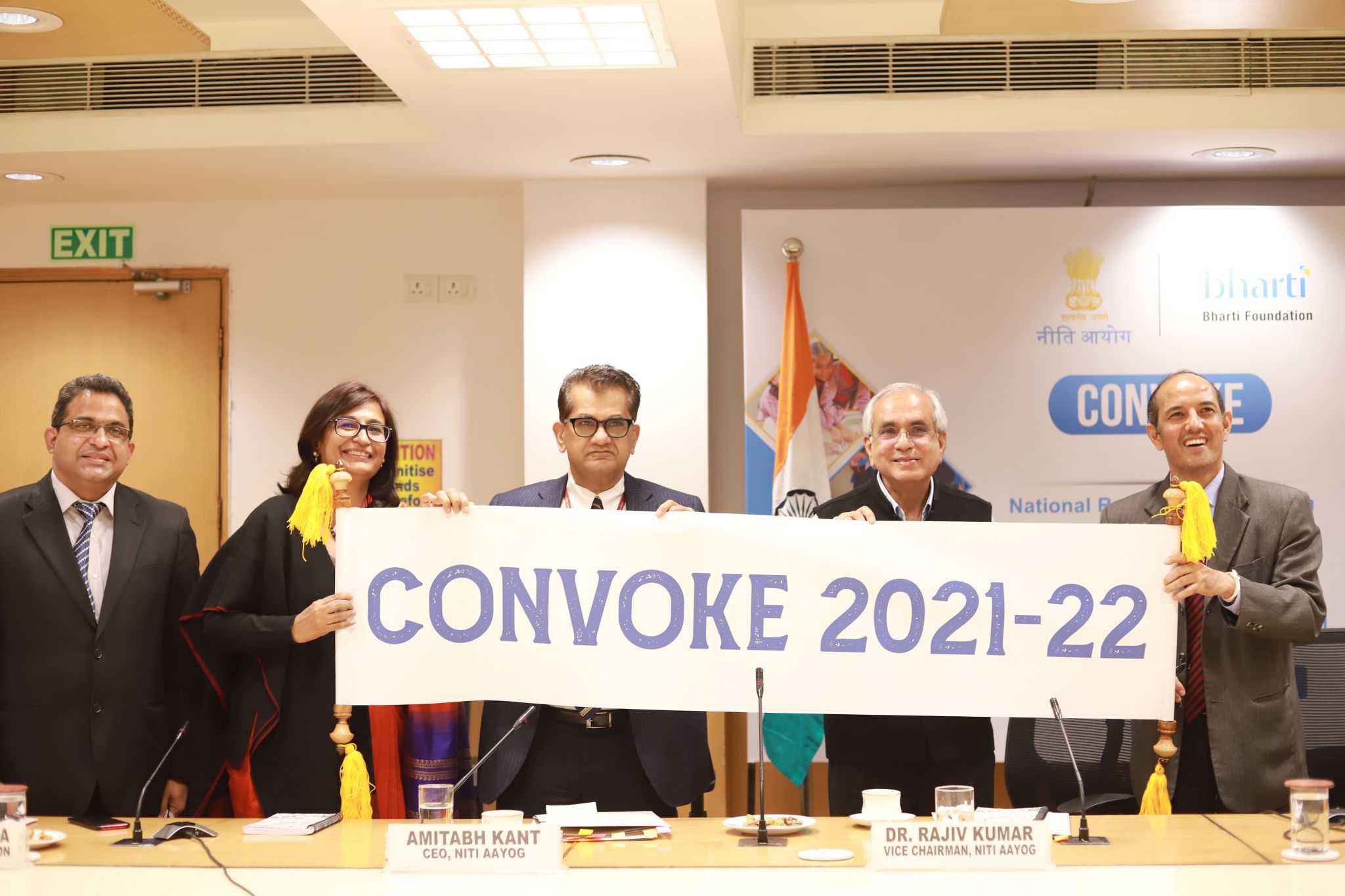 NITI Aayog in partnership with Bharti Foundation, the philanthropic arm of Bharti Enterprises, launched Convoke 2021-22.
Convoke is a National research Symposium that aims at addressing challenges in imparting education and strengthening its quality with a special focus on all teachers, educationists, heads of schools across India. Through this platform, School Teachers/ Heads/Principals of Government Schools and teachers from the Bharti Foundation network will be encouraged to use research-based solutions through a scientific approach, and showcase their efforts taken at the grassroots level in improving learning outcomes.
The National Education Policy (NEP) 2020 also recognises and identifies teachers and faculty as the heart of the learning process. It recommends that teachers will be recognised for novel approaches to teaching that improve learning outcomes in their classrooms. NEP recommends developing platforms so that teachers may share ideas and best practices for wider dissemination and replication.
Teachers over the years have been coming up with innovative solutions to help support students and even more during the lockdown. Through Convoke they can now share their micro research papers. These research papers will be analyzed by a panel of Educationists. The shortlisted Research Papers will be presented during the 'National Research Symposium' scheduled in January 2022.
The event was chaired by Dr. Rajiv Kumar, Vice Chairman, NITI Aayog, and attended by Shri Amitabh Kant, CEO, NITI Aayog, Dr. Prem Singh, Adviser (Education), NITI Aayog, Shri Rakesh Bharti Mittal, Co-Chairman, Bharti Foundation, and Ms. Mamta Saikia, CEO, Bharti Foundation and also virtually attended by representatives of Ministry of Education, NIEPA, Officials of Education Departments/ SCERTs of all States/UTs.
Speaking during the event Dr. Rajiv Kumar, Vice Chairman, NITI Aayog, said, "There is a need to focus on quality as we have achieved near-universal access in elementary education. It becomes an immediate and foremost important task given the learning regression that has happened due to the Covid 19 school closures. I hope that CONVOKE will become a platform that will be pan-India and it will become a movement towards improving learning outcomes through joyful teaching and learning. I appeal to all the education stakeholders to make quality education a mission to meet the aspirations of our youth. We must also focus on pre-school education as a significant number of children are not attending pre-school and therefore lagging behind in learning outcomes when they enter schools."
The National Education Policy 2020 gives a lot of emphasis on finding solutions using scientific methodology, helping teachers and students develop 21st-century skills. It envisions a comprehensive approach to transform the quality and quantity of research in India, which includes definitive shifts in school education to a more play and discovery-based style of learning with an emphasis on the scientific method and critical thinking.
During the event, Shri Amitabh Kant, Chief Executive Officer, NITI Aayog emphasized that "CONVOKE will immensely help in bridging the gap between academia, policymakers, and practitioners in the education field. The findings from the ground by the teachers on 'what works' will help policymakers to design policies that are responsive to the needs of the grassroots. It will also inform the academia of the challenges associated with improving learning outcomes and potential research areas where the teachers at grassroots could even be co-investigators."
Emphasizing the need to improve learning outcomes, Dr. Prem Singh, Adviser (Education), NITI Aayog highlighted that "CONVOKE will promote the suggestions of the National Education Policy 2020 on recognizing novel approaches to teaching that improve learning outcomes in their classrooms. Convoke will help in creating a culture of using research-based pedagogy to improve learning outcomes in school education".
Addressing the gathering during the event, Mr. Rakesh Bharti Mittal, Co-Chairman, Bharti Foundation said, "At Bharti Foundation, we endeavor to enhance the quality of teaching and improve learning outcomes amongst teachers & students in schools. We are honoured to partner with NITI Aayog for CONVOKE 2021 at a pivotal time when NEP 2020 is being rolled out nationally. Together we will provide a platform for educators to spread their knowledge across the country so that the goals put forth in NEP 2020 can be realized with speed and consistency."
Ms.Mamta Saikia, Chief Executive Officer, Bharti Foundation, spoke about how CONVOKE has evolved from being a small-scale discussion forum to promote teacher interaction to now becoming a unique platform of a National stature that will promote micro researches from teachers that will further plough into the policymaking in the country.
The applications for CONVOKE are open now and applications will be accepted towards the end of January. Further details about the event can be accessed at https://bhartifoundation.org/convoke/
International Baccalaureate Experiences 31% Surge in Authorized IB World Schools Across India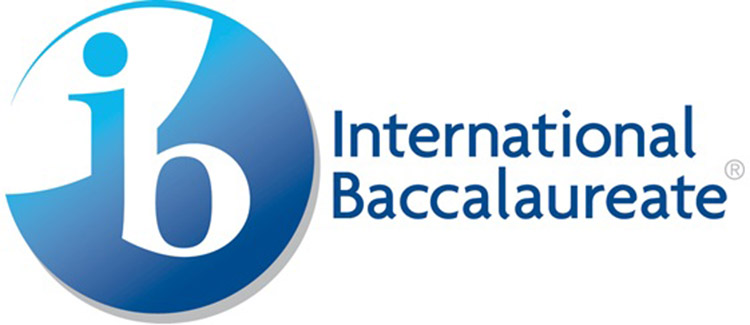 The International Baccalaureate (IB), a global educational foundation headquartered in Switzerland, reports substantial growth over the past five years in India. The surge, amounting to a 31% increase in authorized IB World Schools, reflects the growing preference for IB programs among schools nationwide. According to Haif Bannayan, the Global Director of Business Development at IB, the organization offers four comprehensive programs for students aged 3-19: the Primary Years Programme (PYP), Middle Years Programme (MYP), Diploma Programme (DP), and Career-Related Programme (CP).
As of 2023, there are now 226 authorized IB World Schools across India, collectively delivering 378 authorized IB programs. This breakdown includes 138 schools offering PYP, 59 schools providing MYP, 155 schools delivering DP, and 26 schools offering CP. However, the current distribution of IB World Schools remains concentrated in metropolitan areas like New Delhi, Gurugram, Mumbai, Kolkata, Bengaluru, and Chennai.
To address this imbalance and make IB education more accessible and affordable nationwide, the Delhi Board of Secondary Education (DBSE) collaborated with IB as part of Delhi's educational reforms under Arvind Kejriwal. In August 2021, they signed a Memorandum of Understanding to introduce IB programs in 30 government schools in Delhi. This initiative aims to encourage more schools to adopt the IB curriculum in the future.
Recognizing the evolving educational landscape in India, IB is actively collaborating with Indian institutions and educational authorities to extend its framework to students from diverse backgrounds and regions. Haif Bannayan expressed eagerness for ongoing dialogues with leaders to facilitate the delivery of high-quality, globally-oriented education to an even greater number of students.
The Diploma Programme (DP) offered by IB stands out globally, consistently aligning with or surpassing international standards, as indicated by the DP Country Alignment Study 2023. The study emphasizes the adaptability of DP courses to diverse national contexts, showcasing their seamless integration. Furthermore, it underscores the meticulous crafting of DP curricula to facilitate substantial depth and breadth of learning, illustrating their rigor and comprehensive educational value.
Bannayan highlighted the IB's acclaim for its emphasis on languages and global principles, coupled with a consideration of students' cultural backgrounds. This approach fosters a profound comprehension of the world, shaping graduates into multilingual thinkers poised to make a positive impact on a global scale.