On World Environment Day, Meet 12 Young & Feisty Warriors Protecting The Mother Earth
Read how are they bringing a change in the world through their voice.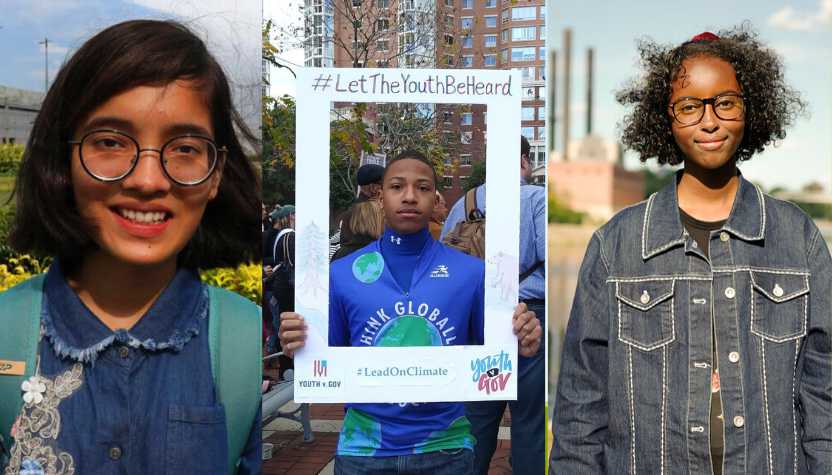 5th of June is worldwide celebrated as World Environment Day – a United Nations day that has been dedicated to build awareness and remind us of our responsibility towards the environment since 1974. It was established by the UN General Assembly on the first day of the Stockholm Conference on the Human Environment in 1972 and two years later, it was celebrated for the first time with the theme "Only One Earth."
Decades later, however, we find ourselves grappling with an unimaginable climate crisis. Generation after generation has been caught in the whirl of development, ignoring the adverse effects of industrialisation and globalisation. It took only one question, "How dare you?" by a teenager to make all of us rethink our daily acts and duty towards the environment. The teenager was Greta Thunberg, a climate activist, who showed us that there is a generation that has decided to stand and fight for its home.
Read about the other 12 young warriors of the Gen Z and Gen Alpha who are working hard to bring a change to the world, both with words and actions, and let your students get inspired by their stories.
1. Licypriya Kangujam | 8 Y.O. | India
Hailing from Manipur, India, Licypriya came to people's attention through her organization The Child Movement, that seeks the attention of world leaders to take immediate action to save the planet. From addressing at the United Nations' Climate Conference 2019 in Spain to waiting a week outside the Indian parliament to seek the PMO's attention to pass the climate law in India, she's been actively participating since such a young age! She has won many accolades and awards for her work.
2. Artemisa Xakriabá | 19 Y.O | Brazil
She is an indigenous climate activist from São João das Missões in Brazil, who has been working to stop environmental destruction across Brazil, and especially, the Amazon rainforest. A representative of the Global Alliance of Territorial Communities, which protects 600 hectares of forest across Brazil, the Amazon Basin, Mesoamerica and Indonesia, she travelled to America last year to attend the climate talks and sought the support of international leaders towards deforestation.
3. Autumn Peltier | 15 Y.O. | Canada
She is an indigenous Canadian water warrior, who has been advocating for clean drinking water. Just at the age of 12, she met with Canada Prime Minister Justin Trudeau and insisted him to do more to prevent Canadian communities from consuming unsafe water. She is now called the 'Water Warrior' and is also the Chief Water Commissioner for the Anishinabek Nation, which is a political advocate for 40 First Nations in Ontario.
4. Jerome Foster II | 18 Y.O. | USA
He is an African-American climate activist from Washington, D.C., USA. Jerome is the Founder and Editor-in-Chief of youth-led climate news outlet The Climate Reporter, which he founded when he was in 10th grade. It now has 11 writers and activists from around the world. He is also the Executive Director and Founder of One Million Of Us, a non-profit that educates youth on climate change issues, immigration reforms, and voting rights. He recently spoke at the UN Youth Climate Summit on the climate crisis.
5. Melati Wijsen | 18 Y.O. | Indonesia
She is an Indonesian-Dutch activist, who has been campaigning against plastic pollution and for the same founded Bye Bye Plastic Bags organization, along with her sister Isabel, in the year 2013. The organization advocates a ban on single-use plastics and encourages the world to adopt alternatives to plastic. Her youth-led climate-driven campaign, beach cleanups, online petitions, and international speaking engagements like at the UN and IMF-World Bank Group forum, played a big role in the Indonesia government banning single-use plastic in Bali in 2019.
6. Jamie Margolin | 18 Y.O. | USA
The 18-year-old climate activist founded Zero Hour when she was just 15 and led the first youth climate rally in Washington, D.C. and 20 other countries in 2018. Her organization aims to amplify young voices against the climate crisis and encourage them to participate in bringing a change to the world. She has also written a book, Youth to Power: Your Voice and How to Use It, which was released on 2 June 2020.
7. Misimi Isimi | 13 Y.O. | Nigeria
This climate activist from Lagos, Nigeria, calls herself Miss Environment and says is on a mission to save Lagos from environmental waste. She is the president of the Eco Kids Green Club, which hosts activities on managing waste and teaches & encourages children on living a sustainable life. The club also educates on wildlife and the frequent challenges that they face like deforestation. She recently shared that her recycling app is in the making.
8. Ayakha Melithafa | 18 Y.O. | South Africa
She is an activist based in Cape Town, who represented South Africa as one of the teen changemakers at the World Economic Forum in Davos, Switzerland. She was one of 16 to sign a legal complaint on the government's inaction toward the climate crisis with the United Nations Convention. She's an active member of the Project 90 by 2030 initiative that's working for a sustainably developed and equitable low-carbon economy. She is a recruitment official and spokesperson for the African Climate Alliance, which is youth-led climate advocacy working with different youth activists from around the world.
9. Lilly Platt | 11 Y.O. | Netherlands
Advocating against plastic pollution, Lilly is the Youth Ambassador for the non-partisan Plastic Pollution Coalition and a child ambassador for World Cleanup Day. She started her plastic-cleanup initiative called Lilly's Plastic Pickup when she was just 7! She cleaned about 8000 pieces of trash from the streets of Holland in the year 2018. She was scheduled to speak at the UN's virtual summit for World Oceans Day on 8 June 2020.
10. Isra Hirsi | 17 Y.O. | USA
An American activist, she is the co-founder and Executive Director of the US Youth Climate Strike. She has led many strikes that highlighted the impact of the climate crisis on the world, especially on the people of colour and low-income communities. In 2019, former President of the USA, Barack Obama, tweeted Hirsi's name among the five young activists that the world should watch out for. Hirsi recently received the Voice of the Future Award.
11.Ridhima Pandey | 12 Y.O.| India
She hails from Haridwar, India, and is one of the young climate activists to file a complaint at the United Nations to protest against the government's inactive action on the climate crisis. She came in news after she filed a petition in the National Green Tribunal against the government for failing to take action on climate change in the year 2017. "India is one of the most vulnerable countries to be affected by climate change," her petition stated as she demanded immediate government action to assess industrial projects, prepare a carbon budget and create a climate recovery plan.
12. Aditya Mukarji | 15 Y.O. | India
This Delhi-based young environmental activist hit the news in the year 2018 after he started a campaign requesting people to replace plastic straws with eco-friendly alternatives by going around cafes and restaurants. He is one of the young volunteers at NGO Chintan that has helped to eliminate around 25 million plastic straws and other single-use plastics from the ecosystem.
World Students' Day: Celebrating Young Indian Entrepreneurs Shaping the Future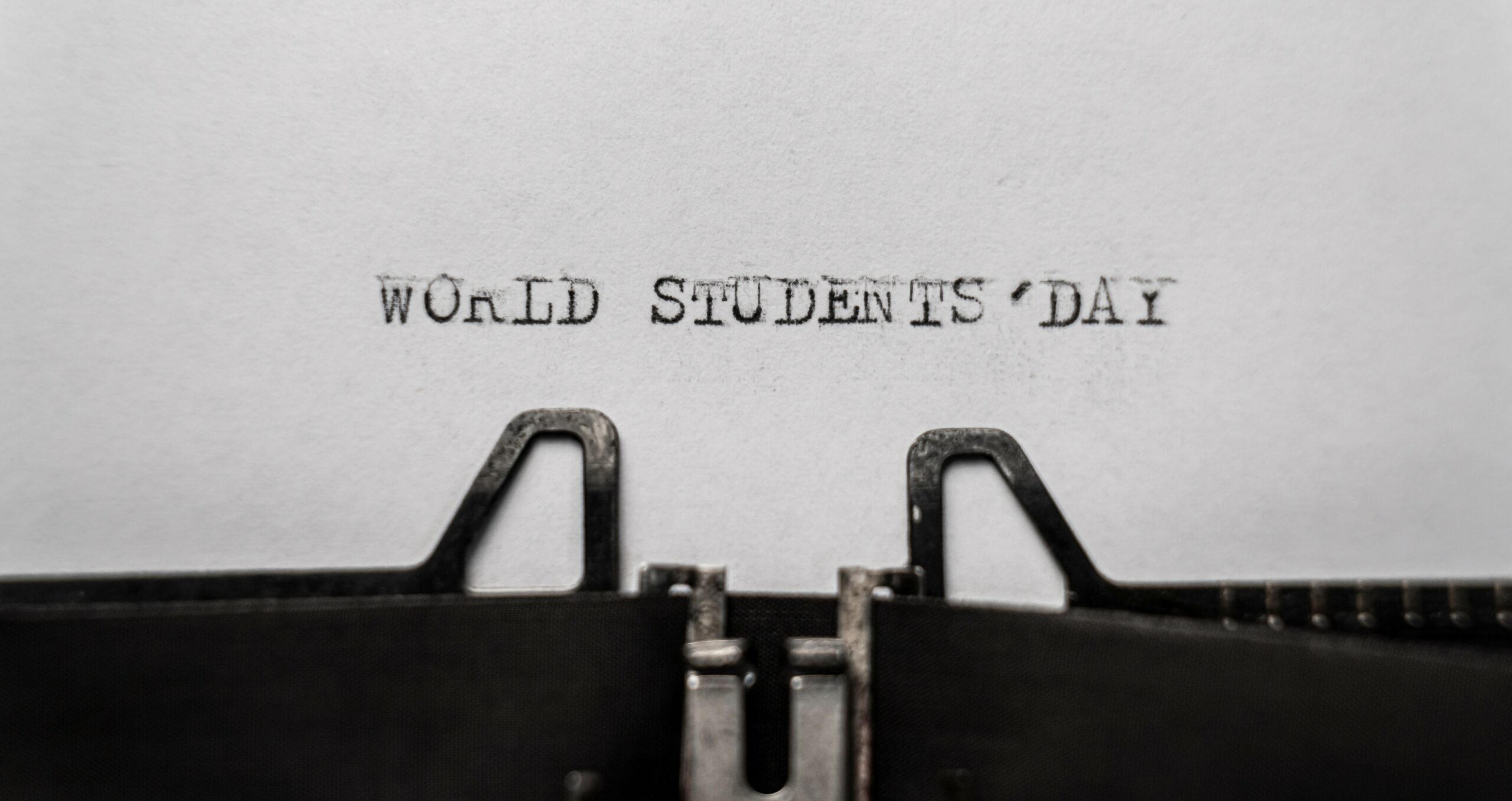 On the occasion of World Students' Day 2023, celebrated on 15th October 2023, we are showcasing stories of student entrepreneurs who are nothing less than an inspiration. They have left their indelible mark on the world through their work and innovation
Student entrepreneurs are young people who start their own businesses while pursuing their education. They are driven by their passion, creativity, and innovation to solve problems and create value in the market. Student entrepreneurship is a growing phenomenon in India, as more and more students are taking up the challenge of becoming their own bosses. According to the Global Entrepreneurship Monitor (GEM) Report 2020-21, approximately 81 percent of youth in India reported having the skills and knowledge needed to start a business. A survey by Amway India also revealed that over 60 percent of students in the country consider entrepreneurship as a good prospect for earning a livelihood. Some of the successful student entrepreneurs in India include Ritesh Agarwal of OYO Rooms, Bhavish Aggarwal of Ola Cabs, and Kunal Shah of Freecharge. Student entrepreneurship can be a rewarding career option for young Indians who want to make a difference in the world.
Aadit Palicha and Kaivalya Vohra are the young entrepreneurs behind Zepto, India's fastest-growing delivery platform that promises to deliver anything within 10 minutes. The duo met as childhood friends in Dubai and later enrolled in Stanford University, where they dropped out to pursue their dream of building a disruptive startup.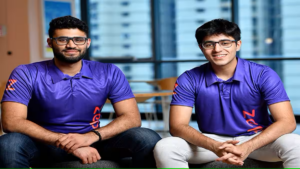 Zepto was launched in Mumbai in 2021, amid the COVID-19 pandemic, when the demand for online delivery services was soaring. The company leveraged its network of hyperlocal warehouses and delivery partners to offer a wide range of products, from groceries and medicines to electronics and fashion, at affordable prices and lightning speed. The company soon attracted the attention of investors and customers alike, reaching a valuation of $200 million in just one month of operation. By the end of 2022, Zepto had become a unicorn, valued at $900 million, and expanded to over 20 cities across India. The company also made history by making its co-founders the youngest billionaires in India, with Aadit Palicha's net worth estimated at Rs 1,200 crore and Kaivalya Vohra's at Rs 1,000 crore.
Palicha, just 23-year-old and Vohra, in his early 20's have also been recognized for their achievements by various prestigious platforms, such as Forbes' 30 Under 30 for Asia, Times of India's Unstoppable 21, and Wikitia. They are regarded as the rising stars of the Indian startup ecosystem and an inspiration for many aspiring entrepreneurs.
Tilak Mehta is a 15-year-old entrepreneur who founded Paper n Parcels, a delivery platform that offers same-day delivery services within the city at low costs. He started his business when he was 13 years old, after facing a problem of getting his books delivered from his uncle's place. He came up with the idea of using the Mumbai Dabbawalas, who are known for their efficient and reliable delivery of lunch boxes, to deliver other items as well.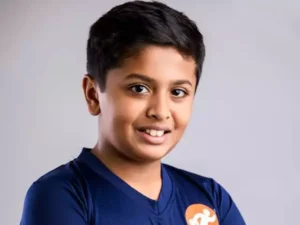 Paper n Parcels has grown to become one of the most successful startups in India, with an annual turnover of Rs 100 crore. The company provides shipping and logistics solutions to various businesses, using its online platform and network of partners and suppliers. Paper n Parcels also offers value-added services such as parcel tracking, order management, and shipping insurance.
Tilak Mehta is an inspiration for many young aspiring entrepreneurs in India. He has been recognised by various prestigious platforms such as Forbes' 30 Under 30 for Asia, Times of India's Unstoppable 21. He is also a TEDx speaker and the youngest Forbes panellist. He believes that age is no barrier to innovation and success.
Divya Gandotra Tandon is a rising star in India's entrepreneurial landscape. She is the founder and director of Scoop Beats Private Limited, a company that provides digital media solutions and content creation services. She is also the chief operating officer of ASTNT Technologies Private Limited, a company that offers web development, app development, and digital marketing services.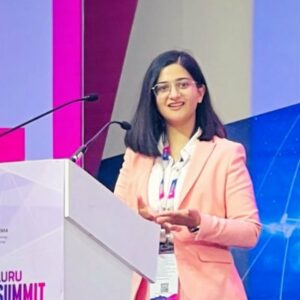 Divya started her career as a tech YouTuber at the age of 13, with a channel named Technical Divya. She later changed it to Tech Divya, which has over 30 thousand subscribers. She has collaborated with brands like Aquaconnect, Lazy Gardener, Coolpad, Infinix, and ASCENT Technologies. She has also attended launch events and confidential meetings of various tech companies.
Divya is not just an entrepreneur but also an influential figure in various domains. She is also the chairperson of the KiranPrakash Social Welfare Foundation, a role that reflects her commitment to giving back to society and making a positive impact.
Pranjali Awasthi is a teenage prodigy who has made a mark in the world of AI with her startup, Delv.AI She founded the company in 2022, when she was just 15 years old, and has raised nearly Rs 4 crore in funding at a valuation of Rs 100 crore.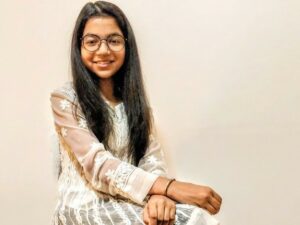 Awasthi's passion for technology and entrepreneurship was inspired by her father, who is a computer engineer and taught her coding when she was seven years old. She moved from India to Florida when she was 11 years old, where she got access to computer science classes and competitive math programs. She also landed an internship at the research labs of Florida International University, where she worked on machine learning projects.
Advait Thakur is a young and dynamic entrepreneur who has made a name for himself in the Indian tech industry. He is the founder and CEO of Apex Infosys India, a company that provides innovative solutions in automation, networking, and digital media. He is also a computer programmer, an AI researcher, and a tech influencer.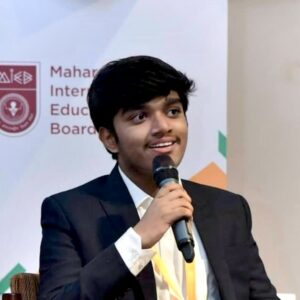 Advait's passion for technology started at an early age. He launched his first website at the age of nine and became a Google, Bing, and Hubspot certified professional. He has worked with Google's AI and Cloud Platform for several years and has developed various applications and projects using them. He has also collaborated with brands like Aquaconnect, Lazy Gardener, Coolpad, Infinix, and ASCENT Technologies.
Advait is not just a successful entrepreneur but also a social change-maker. He co-founded Crophle, a social enterprise that aims to improve the agricultural supply chain and empower small farmers. He is also the chairperson of the KiranPrakash Social Welfare Foundation, a non-profit organization that works for the welfare of underprivileged children and women.