Our schools hold the clue to our poor performance at Olympics.
Lack of sports infrastructure and facilities in schools to be blamed for poor performance in Olympics. The obsession of parents and teachers with academic excellence leads to sports being neglected. Besides, there is no platform to recognise sports as a talent just as due honour is given to academic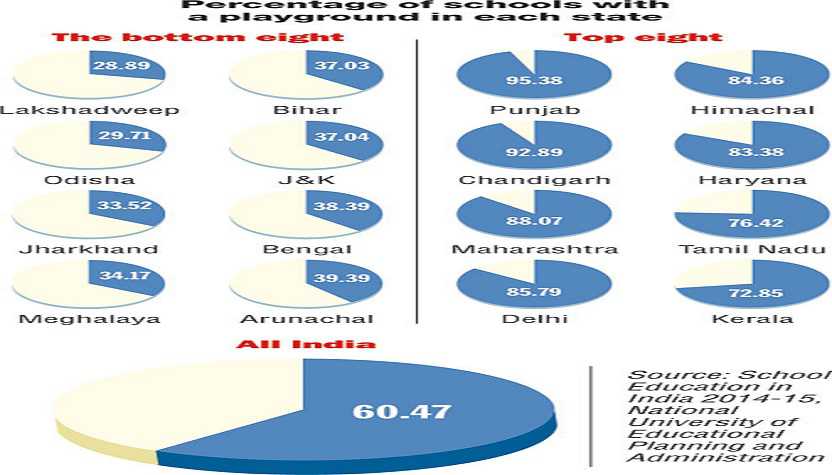 As is the case with all Olympics, Rio 2016 brought about a flutter in India. A media frenzy supporting the stars, including none other than Master Blaster Sachin Tendulkar sending in his best wishes to the participants lasted all through the games.
Now that the games are over, it is time to take stock of the performance of the largest ever Indian contingent of 117 members sent at the Olympics. 1 Bronze and 1 Silver, yes this tally places us behind even Vietnam and Singapore. So why is it that a nation of around 1.25 billion people can produce only 2 medals every 4 years?
The answer lies in a small government school in Cuttack, Odisha. The Sikharpur Model Project Upper Primary School would complete a 100 years in 2023 and it still has no playground. Every sports period sees children whiling away time in the verandah while some played carom or ludo and others just gossiped.
The dismal performance at the Olympics has not raised eyebrows among the teachers and policymakers. They know that the problem lies in the neglect of sports education in schools.
To parents and educational institutions acumen in sports doesn't qualify as a talent worth nurturing, said Professor Yagnamurthy Sreekanth, who heads the educational survey division at the National Council of Educational Research and Training (NCERT).
A popular Hindi adage gives a precise description of the Indian mindset which places emphasis on clearing competitive exams.
" Padhoge likhoge to banoge nawab/ Kheloge kudoge to honge kharab."
Translated into English, it would read "study makes you wealthy/sports ruins the future".
The provisions of the RTE Act 2009, try to address this partisanism. The Act made it mandatory for all schools that offered elementary education (up to Class VIII) to have a playground and even gave them 3 years to comply if they didn't have one.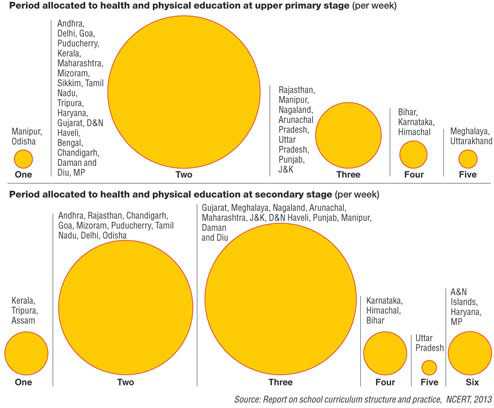 Even after a full 5 years of passing the Act, a report on School Education in India published in 2014-15 by the National University of Educational Planning and Administration revealed that only 63% of primary schools and 66% of upper primary schools had playgrounds.
If a cumulative figure were to be calculated putting together both the secondary and senior secondary schools, it resulted in only 60% of schools passing the muster.
The figure for Odisha stood at 30%. Coming back to the Sikharpur Model Project Upper Primary School, the time-table has scheduled only one period a week for sports education and that too without a playground or a teacher, driving the students to do nothing but play carom or ludo during the period.
A member of the school management committee pointed out that the nearest Cuttack Municipal Corporation playground was almost a kilometre away but this again was not accessible to students as the school had no transport arrangements for the students.
It is important to note that much before the RTE Act, NCERT has already recommended in 1975 through the National Curriculum Framework (NCF) to introduce 6 periods every week for health and physical education at the upper primary level.
The revised NCF 2005 made it mandatory for schools to introduce a compulsory physical education subject up to secondary level (Class I to Class X) and optionally at the higher secondary level (Classes XI and XII).
When the NCERT conducted a survey, it revealed that Delhi, Haryana and Jammu and Kashmir and other states were offering physical education as an option at the upper primary stage. It was optional a the secondary stage in 10 states.
The reason for this uneven implementation is that NCF is not a binding policy but it is a framework offered to states to model their curriculum around.
Also, there is no nationwide assessment, encouragement and recognition of sports talent even though a similar exercise is being carried out in academics by the NCERT through the countrywide talent search (NTS).
Earlier this year, a committee set up by the HRD ministry to evolve a draft education policy had conducted field visits as part of the preparation for the task. The T.S.R. Subramanian headed panel discovered that physical development of children was not being given the attention it needed.
The findings of the field visits later reflected in the draft policy released by the panel, "School authorities in states need to bring renewed focus on this aspect. It is time to make a specific, non-divertible budget for sports facilities in government schools, and also in private schools."
* Read the original story by Basant Kumar Mohanty on www.telegraphindia.com
International Baccalaureate Experiences 31% Surge in Authorized IB World Schools Across India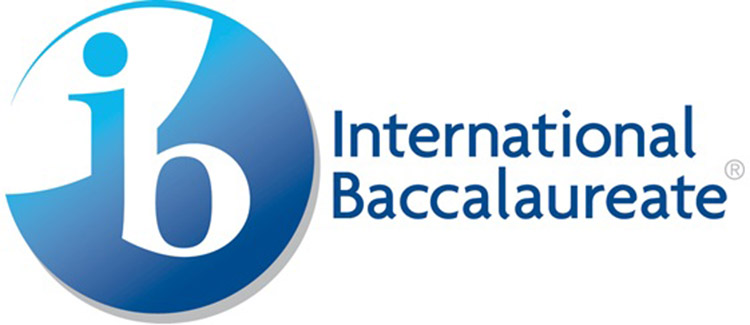 The International Baccalaureate (IB), a global educational foundation headquartered in Switzerland, reports substantial growth over the past five years in India. The surge, amounting to a 31% increase in authorized IB World Schools, reflects the growing preference for IB programs among schools nationwide. According to Haif Bannayan, the Global Director of Business Development at IB, the organization offers four comprehensive programs for students aged 3-19: the Primary Years Programme (PYP), Middle Years Programme (MYP), Diploma Programme (DP), and Career-Related Programme (CP).
As of 2023, there are now 226 authorized IB World Schools across India, collectively delivering 378 authorized IB programs. This breakdown includes 138 schools offering PYP, 59 schools providing MYP, 155 schools delivering DP, and 26 schools offering CP. However, the current distribution of IB World Schools remains concentrated in metropolitan areas like New Delhi, Gurugram, Mumbai, Kolkata, Bengaluru, and Chennai.
To address this imbalance and make IB education more accessible and affordable nationwide, the Delhi Board of Secondary Education (DBSE) collaborated with IB as part of Delhi's educational reforms under Arvind Kejriwal. In August 2021, they signed a Memorandum of Understanding to introduce IB programs in 30 government schools in Delhi. This initiative aims to encourage more schools to adopt the IB curriculum in the future.
Recognizing the evolving educational landscape in India, IB is actively collaborating with Indian institutions and educational authorities to extend its framework to students from diverse backgrounds and regions. Haif Bannayan expressed eagerness for ongoing dialogues with leaders to facilitate the delivery of high-quality, globally-oriented education to an even greater number of students.
The Diploma Programme (DP) offered by IB stands out globally, consistently aligning with or surpassing international standards, as indicated by the DP Country Alignment Study 2023. The study emphasizes the adaptability of DP courses to diverse national contexts, showcasing their seamless integration. Furthermore, it underscores the meticulous crafting of DP curricula to facilitate substantial depth and breadth of learning, illustrating their rigor and comprehensive educational value.
Bannayan highlighted the IB's acclaim for its emphasis on languages and global principles, coupled with a consideration of students' cultural backgrounds. This approach fosters a profound comprehension of the world, shaping graduates into multilingual thinkers poised to make a positive impact on a global scale.