Pathway to Successful Hybrid-Learning During COVID-19
An alternative way of teaching, hybrid-learning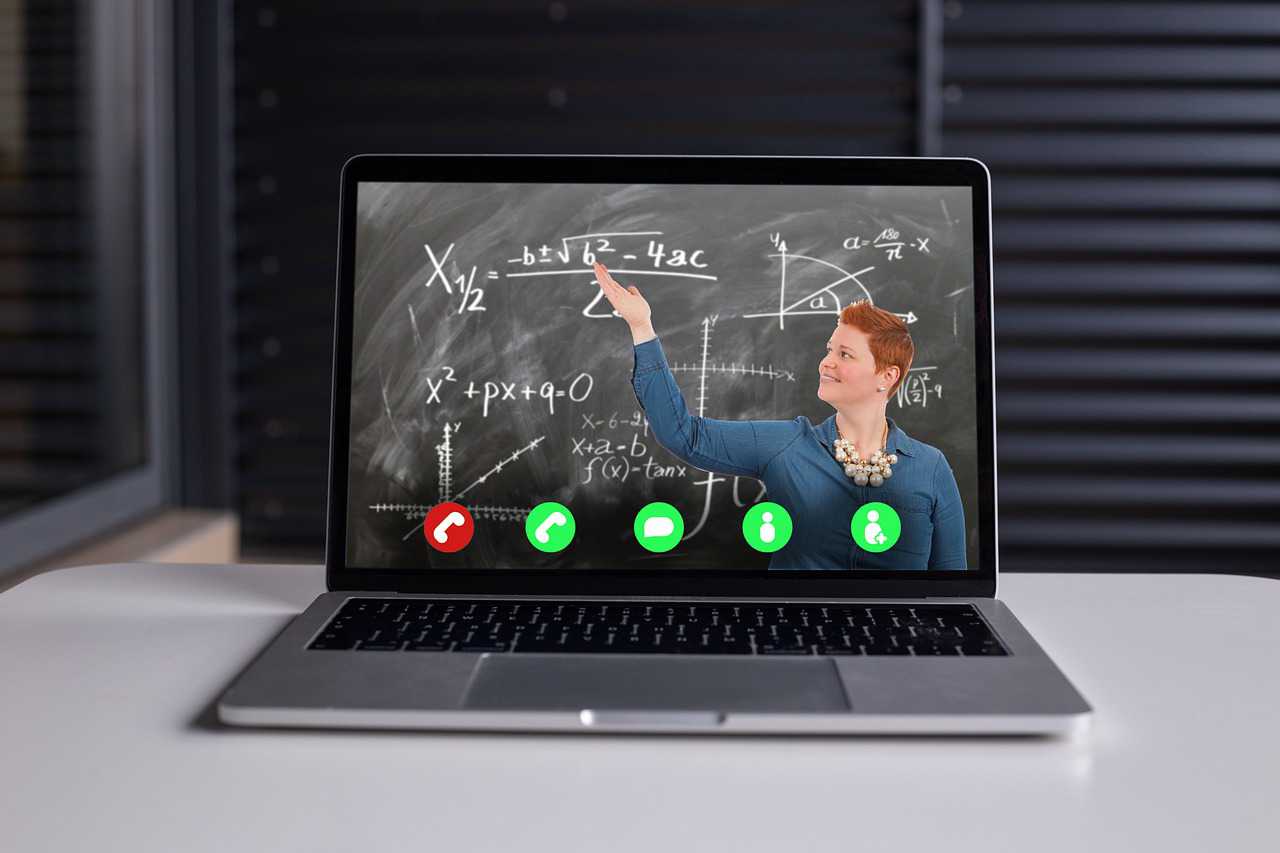 Several learning/teaching modules are being discussed due to the risk factors involved in the full-blown reopening of schools. Hybrid kind of learning, which involves some virtual learning with a physical assessment and doubt clearing, could be a way to go.
Need for such learning arose because of students suffering from education loss all over the globe post-pandemic breakout. Many countries, however, decided to establish remote-learning environments, while others stepped into hybrid learning. Some European countries brought elementary school students back to schools while national infection rates continued to fall. In other countries or states, that hurried in opening higher standards, suffered an increase in infection rate due to inadequate safety procedures and had to close again.
There is no one-size-fits-all strategy for determining the most suited model to combat COVID-19. Even though countries are opting remote learning, it has its demerits, especially when it comes to specially-abled, underprivileged and remote location kids. More than 30 countries are using radios for remote learning, while twice as many are using television.
The most challenging part here is to offer in-person or one-on-one learning opportunities without risking lives. A hybrid model of learning that offers remote as well as in-person education do not address such issues yet. The rise of remote and hybrid learning has created a need for new teaching models.
The difference between physically-taught learning and self-based learning varies due to the age and maturity of students. Younger the child, more difficult it is to grab the attention and sustain it.
In hybrid learning, students may experience a mix of learning activities at school and at home and when they meet the teacher, they could get assessed in their understanding of the remote content.
For an effective hybrid learning education system, it is eminent for the educators to be trained on different platforms that they are to be implemented in the classrooms.
In the new kind of hybrid learning that is valued, it is significant to relieve the teachers of some burden, to give them time for preparation of remote and in-person learning. They shall also be addressing a smaller group of students, be it online or in the class, that would help in risk-reducing factors when schools reopen for such modules.
Additionally, teacher aides/assistants could provide some needed help in supervising students. Same could be done for virtual learning with the help of technical supervisors who offer help to the educator, students and families in need of technical assistance.
All in all, teachers need to feel safe and unburdened to teach and create the kind of relationship that nurtures the kids in a wholesome way. To help them do so, administrators at local and central level must provide an open ear for the concerns. There must be enough convenient buffer time before educators are asked to take certain steps and teachers need to be given the adequate amount of respect and understanding that they deserve.
NIOS celebrates 33rd Foundation Day
Dr. Subhas Sarkar addresses the 33rd Foundation Day Celebrations of NIOS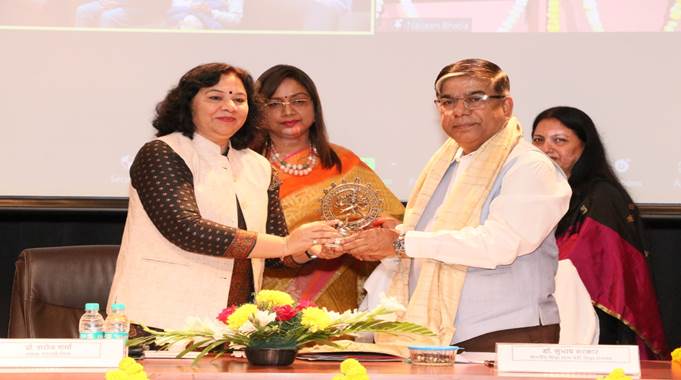 Union Minister of State for Education, Dr. Subhas Sarkar addressed the 33rd Foundation Day Celebrations of NIOS as the Chief Guest.
The function was attended by senior officials of the Ministry of Education, Chairpersons of educational institutions, Heads of Departments, officers, and staff of NIOS. Prof. Naval Kishore Ambasht, former Chairman, of NIOS and Pro-Vice Chancellor, of the Central University of Haryana, Prof. Sushma Yadav graced the occasion.
Dr. Subhas Sarkar in his address appreciated the various programmes and schemes of NIOS and said that NIOS is lighting the lamp of knowledge all over the world. Talking about the Azadi Ka Amrit Mahotsav, he mentioned that today's children will be young people in the age group of 30-40 years on the completion of 100 years of independence and will be responsible for building our nation.
He said that the Ministry of Education has entrusted NIOS with several responsibilities such as developing inclusive education resources, expanding the open and distance education system in states/UTs, translating all courses into more languages as required, creating Indian Knowledge Tradition based courses and propagating Indian culture by translating them into major foreign languages. He also praised the programmes of NIOS enrolling 10 crore adults under 'Basic Literacy Assessment', training of in-service teachers, Gender Green Project, and training in Yoga. He said that Indian Sign Language as a subject at the secondary level has been acknowledged on national and international platforms. He described the launch of an e-library called 'DEEP' by NIOS as a big step forward.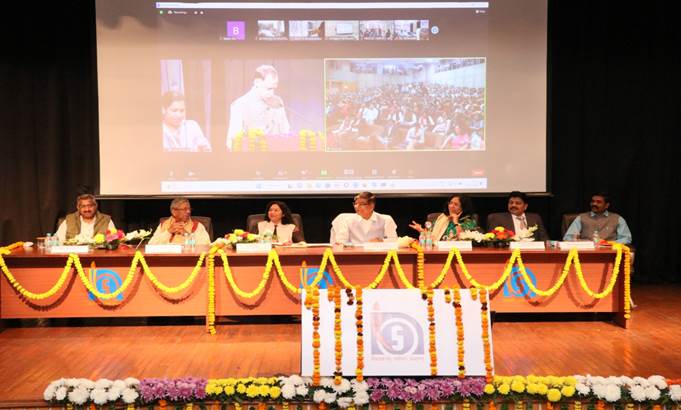 Prof. Saroj Sharma spoke about the journey of 33 years of NIOS and highlighted the special achievements. She said that NIOS is one of the two National Boards of Education under the Ministry of Education, which provides school education through Open and Distance Learning (ODL) for secondary, senior secondary, and vocational education. She elaborated on the role of NIOS in the field of education, efforts being made by NIOS for the successful implementation of the New Education Policy, Virtual Open School, Digital Library (DEEP), NEPIA Project, MoU with Ministry of Defence for Agniveer Project, setting up of Mukta Kaushal Kendras and subjects offered under Indian knowledge Tradition.
It was also conveyed by her that a curriculum called 'Aarambhika' is being developed by NIOS for catering to the Indian Diaspora.
A documentary based on the journey of 33 years of educational endeavours of NIOS was presented on the occasion. In this documentary, 'All England Badminton winner Pullela Gopichand said that most of the players in his badminton academy are getting an education from NIOS.
NIOS alumni, Ms. Niranjana and Vinod Kumar Chaudhary were also felicitated on the occasion. Shri Vinod Kumar said that only due to his education in NIOS, he was able to get the credit of making the Guinness Book of World Records 10 times (8 in Typing and 2 in sports). A proud learner of NIOS, Ms. Niranjana is a successful ventriloquist. Prof. N. K. Ambasht, former Chairman, NIOS said that in this age of technology, innovations must lead to developing 'standalone' courses for the Indian Diaspora, to achieve the goals of the National Education Policy- 2020. Pro-Vice Chancellor, Prof. Sushma Yadav said that the role of NIOS increases in the light of New Education Policy. NIOS has such potential that the institute will be able to achieve the ambitious goals of National Education Policy 2020 in the coming years.
The half-yearly magazine of NIOS 'Pragyan' was released by Dr. Subhas Sarkar on this occasion.