Road to Code: Let's Discuss Coding in Early Years
A panel of experts from HABA India talked about teaching coding to children, as young as 4 years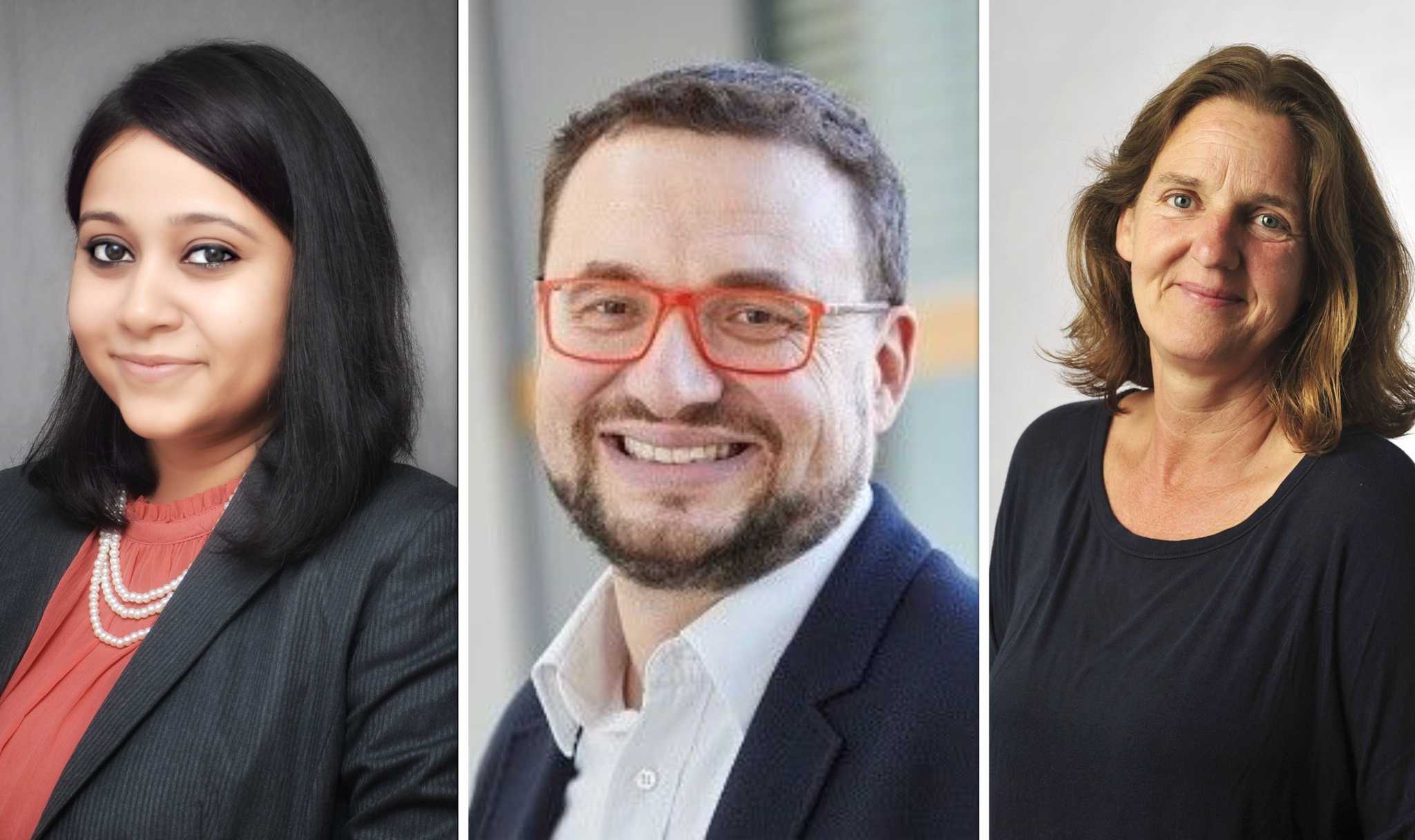 ScooNews conducted an online seminar on 22 July 2020 in partnership with HABA India with expert panellists from the fields of Ed-Tech and Computational Thinking. The topic being Coding in Early Years.
Panellists:
Samriddhi Sharma – MD & CEO, HABA India (Moderator)
Professor Dr Ute Schmid – Head of Cognitive Systems Group, University of Bamberg
Anders Fuchs – Manager, Digital Education, HABA
HABA is a German brand that started in 1938 consisting of several other brands with a common goal of 'shaping learning worlds together.' With a reach in more than 50 countries all over the world, HABA has its own group of in-house experts and also partners with industry and domain experts for research and product development.
During the online seminar, the panellists shared thoughts on the significance of introducing younger ones to coding/Computational Thinking, how to bring them to comprehend such a complicated subject and what are the ways in which HABA games could help the process. According to these experts, children exposed to coding directly in higher classes do not help their case. Since younger kids can grasp concepts quickly, studying Computational Thinking won't just open a new career path in front of them but also develop a problem identifying and problem-solving brain for the coming years.
Excerpts from the presentation:
A common problem in modern education:
Having an LCD screen for children to look at in a modern classroom has become a concern all over the world today. In the same setup, as an authentic classroom, if we add one or multiple screens for children to look at and get educated, it does not count as the state-of-the-art model of education. What needs to be done is to engage them practically and provide them with a skill for the future.
Blocks for futuristic learning:
Blended Learning Block (BLB)
Learning with Digital Media: To learn the background, how to cope with it is very important while learning Digital Media.
Learning about Digital Media: For the evolution of children from just users to also creators, it is necessary to also learn about Digital Media.
Learning Environment: According to the era, the time when children are going to school, the school's learning environment should improvise to go along with the developing world and education.
Consulting and Training: For providing better education, there are consultations and training of teachers available at HABA. This provides educators with solutions to develop their skills for teaching.
While focusing on Digital Media:
Engagement of children should begin from the early years, due to children having the ability of high cognitive processing in their early childhood, it is imperative to introduce COMPUTATIONAL THINKING.
What is Computational Thinking?
Computational Thinking in a generic definition could be determined as the ability to recognize problems, apply abstraction skills and identify the individual steps needed to solve them. The solution is intended to be implemented by both people and computers, it is the core of computer coding.
There are several parts of Computational Thinking skills:
Segmentation: To split a complicated task and divide them into smaller solvable problems
Pattern Recognition: Recognizing regularities in the stream of information
Algorithm: It is the core of Computational Thinking, to be able to think and systematically transform algorithmic inputs into desired outputs
Abstraction: Final step is learning to grasp the general principle abstract problem-solving scheme to apply in a new context
Starting directly to teach programming in front of the screen at school level is a problem. The children need to develop cognitive power to be able to deduce and solve the given computational problem.
Samriddhi explains, "Computational Thinking, when developed from early ages like 4-5 year, develops the child's logical decision making and at the end of the day, leads to better identification of problems, deducing and decision making."
To bring about the said change in education regarding Computational Thinking, HABA came out with a learning concept with DIGITAL STARTER. For the development of the Digital Starter, FELI Research Group (for elementary and primary computer sciences) worked in partnership with the University of Bamberg and came out with five games for children of 4 years and older (accordingly), with NO SCREEN & NO BATTERY. All they have is just the analogue material.
About some of the HABA games:
1. Coding Architect: Since teaching children about codes and coding is difficult in early ages, this game brings the computer intangible codes to life in the form of blocks. There are instruction cards that have blocks' pictures on them and the number for which block goes where. The end result should match the given problem in the form of a block model.
2. Search and Sort: This game comes with pieces to be searched in a bag and to be sorted according to colour, size, and weight. Children have to fish in the bag of pieces and place them on the board while sorting them. This teaches them to learn complex cognitive concepts like the principle of selection and sorting.
After an insightful presentation and hands-on show-and-tell by Prof Dr Schmid and Anders Fuchs, the latter talked about what is next for HABA and which new and cognitively stimulating games HABA plans to introduce soon.
He says, "In this, Digital Starter meets Artificial Intelligence. The goal is to explain a very complex topic like AI with wooden blocks. AI or Artificial Intelligence is also about algorithms, intelligent algorithms. One class of these algorithms is machine learning which is AI."
Prof Dr Schmid added, "These wooden blocks would attempt to explain how basic machine learning algorithms work, but there will be other areas of AI also tapped into like, Heuristic Search, Planning, Reasoning, Deductive Reasoning and other domains."
At the end of the session, Samriddhi discussed Computational Thinking and asked Prof Dr Schmid some questions on behalf of the live audience regarding how to start with early years of Computational Thinking, why it is necessary and how parents and teachers could facilitate such learning especially during this time of COVID.
Samriddhi Sharma: How starting early with Computational Thinking makes the younger generation future-ready?
Prof Dr Schmid: There are several points but the most important of them is Gender Equality. When we start early education with topics like Computational Thinking, it helps bring the female gender into the fields of STEM. Also, because the children do not have the gender bias stereotype in their minds, subjects like these become easier to teach.
Another point, in my opinion, would be that different sets of skills are important for a successful career and life and they keep changing every ten generations. We are in the age of complex problem-solving, not just in academia but in our day to day life and I feel better cognitive development is helpful either way.
Samriddhi Sharma: Given the current COVID situation, how can children practice Computational Thinking in daily life and how can parents and teachers help them with it?
Prof Dr Schmid: Look for a more creative, inspiring and quiet environment for learning children, which should not be confronted all the time with Digital Media. The environment should be encouraging and there should be no fear of doing wrong. Parents and teachers can help with encouraging them if and when they make a mistake to analyse it again. General problem-solving puzzles are a good way of teaching children. They include building bricks, toy train routes with different possibilities of intercrossing, etc.
Samriddhi Sharma: What is that one advice you would like to give to the young generation?
Prof Dr Schmid: Please understand that the human species is the most powerful with respect to learning on this planet. Appreciate and try to enjoy learning something good and congenial, try to identify your interest in not just academics but all forms of learning like sports, music; and do practice to get better at it.
Want to fetch more details on HABA products? Reach HABA India at [email protected]
11 Free Mental Health Courses for Teachers
These free online courses on mental health will help teachers continue their development and improve the lives of their students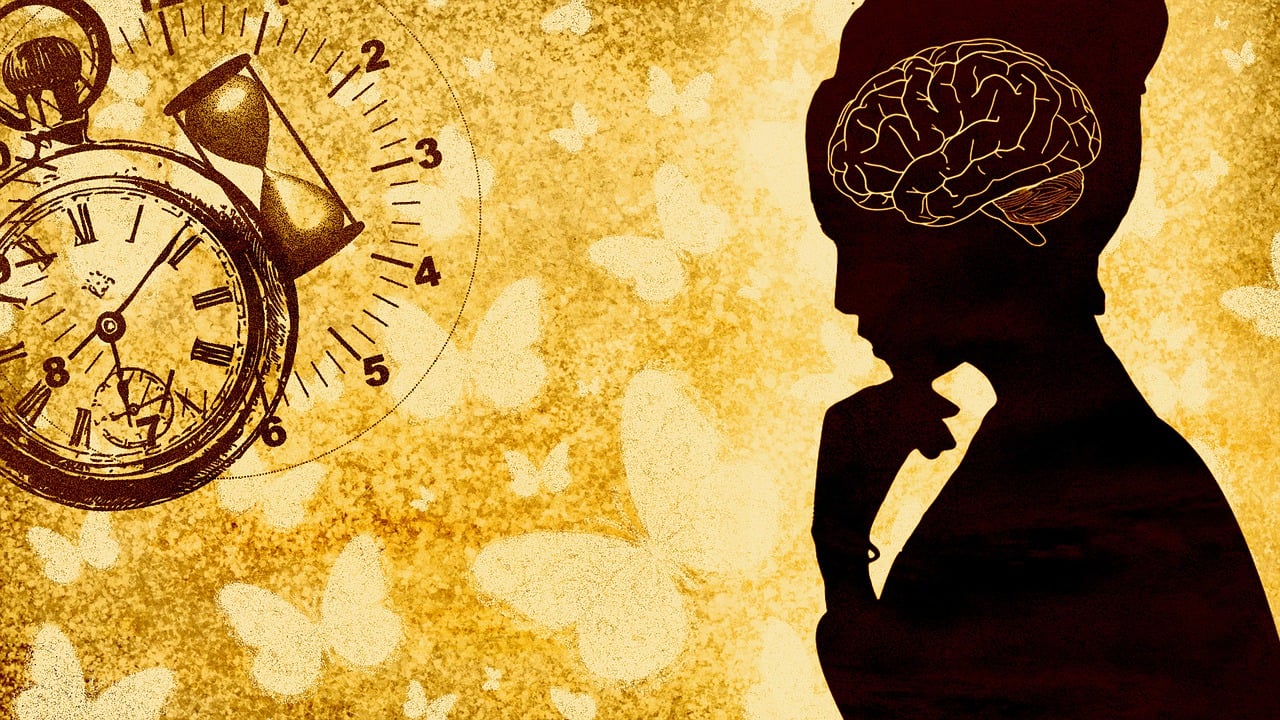 This article is a compilation of free mental health courses that seek to inspire teachers on handling mental health issues and provide mental health education and become better counsellors. 
What is mental health?
Mental health refers to people's cognitive, behavioral, and emotional well-being. It can be defined as a state of well-being in which an individual recognizes his or her abilities, can cope with everyday stresses, work productively, and contribute to their community.
"You don't have to be positive all the time. It's perfectly okay to feel sad, angry, annoyed, frustrated, scared, and anxious. Having feelings doesn't make you a negative person. It makes you human."

Lori Deschene
This article covers free online mental health courses. Some of these are available with free certification whereas a few allow you to learn for free, and charge a fee for the certificate.
Be There Certificate
The Be There Certificate is a free, self-paced learning experience designed to increase mental health literacy and provide the learner with the knowledge, skills, and confidence needed to safely support anyone who may be struggling with their mental health.
The Be There Certificate is offered by Jack.org, a Canadian youth mental health charity, in partnership with the Born This Way Foundation.
You can download a PDF of your certificate after completing all six modules of the free Be There Certificate online course.
Introduction to adolescent mental health
This course aims to raise awareness of mental health and a range of adolescent mental health problems. It has been designed with the latest research evidence in mind. It aims to provide you with the tools to explore different approaches which will help you reflect on the different ways that you can identify a young person who is struggling and consider how they can access support.
You will get a free Open University digital badge for completing the course and passing the quizzes! The badge can be displayed, shared, and downloaded as a marker of your achievement. 
Managing Happiness
What is happiness? What makes you happy?' Can you get happier through study and effort?
This, Harvard University designed course, answers these questions and shows you how you can use the answers to build a happier life. It introduces you to the modern science of human well-being and shows you how to practice it.
While the course is free to attend, you can get a verified certificate for $149 (on edX).
"Over the course of the past decade, there's been increased willingness to recognize mental health as an essential part of one's well-being."

Nicole Spector
Mental Health Training for Teachers
This free online training course will help you identify mental health issues in adults and children in a school setting.
This course trains you to recognize mental health problems in colleagues or students in a school setting. When you recognize mental health signs or symptoms, you can offer help or refer them to professionals. This course discusses the complexity of mental health and equips you with the skills to support others to manage their mental health effectively.
A digital certificate is available on successful course completion for €21.00.
Making sense of mental health problems
In this free course, Making sense of mental health problems, you will learn about how key perspectives in the field have made sense of mental health problems. By directly relating key perspectives to a case study, you will reflect on how the medical perspective, psychological perspective, and social need perspective come to make sense of mental ill-health.
A free statement of participation is issued on completion of this course.
The Science of Well-Being
This course by Yale will engage you in a series of challenges designed to increase your own happiness and build more productive habits. 
As preparation for these tasks, the instructor reveals misconceptions about happiness, annoying features of the mind that lead us to think the way we do, and the research that can help us change. 
Enrollment in this course is free, however, certification is available on a paid basis.
Supporting children's mental health and wellbeing
After studying this course, you should be able to:
understand the influences on mental health in young children aged 0–5

identify the factors that contribute to good mental health in children

explore national and global influences on children's mental health

develop knowledge about strategies and interventions to improve mental health in children

examine how adults and society can support children's mental health and well-being.
Enrolling in this course will give you the opportunity to earn an Open University digital badge. Badges are not accredited by The Open University.
"Things not to say to someone with mental illness: Ignore it. Forget about it. Fight it. You are better than this. You are overthinking."

Nitya Prakash
Suicide Prevention
This course explores the science of suicide research, prevention, and intervention.  
Topics will include terminology, epidemiology, historical and contemporary theories of suicide, modern approaches to suicide research, empirically supported approaches to prevention and intervention, and the lived experiences of those with suicidal thoughts and attempts.
Enrollment in this course is free, however, certification is available on a paid basis.
Teach Mental Health Literacy
In this course, educators will learn how to apply this classroom-ready, web-based, modular mental health curriculum resource as well as develop their own mental health literacy. 
Educators can then use this resource to successfully address mental health-related curriculum outcomes designed to be delivered by teachers to students aged 12 to 19.
Participation in this online course is free. An optional certificate of completion is available for $50 (Please select this option when you register as it cannot be selected once you finish the course).
Talk to Me: Improving mental health and suicide prevention in young adults
This course will help you learn strategies to improve the mental health of young people in your life, recognise concerning behaviours, and feel better prepared to have conversations about mental health.
Key topics in this MOOC include understanding contributing factors to poor mental health, how to talk about addressing poor mental health, and strategies to increase mental fitness.
Enrollment in this course is free, however, certification is available on a paid basis.
Mental Health and Nutrition
Interested in the fascinating interrelation between food and brain health?
This course is for you! This course is based on world-leading research into the links between nutrition and mental well-being. The course will cover evidence supporting the premise that eating better, and taking additional nutrients when appropriate, can improve mental health for many people.
Enrollment in this course is free, however, certification is available on a paid basis.