Schools employ novel means to ensure education continues through Kashmir curfew.
Without any signs of abatement in the curfew, schools are trying novel ways to ensure continued education. Some schools in Srinagar have recorded videos of teachers discussing the lessons, while some have uploaded study material online. However government schools are not benefiting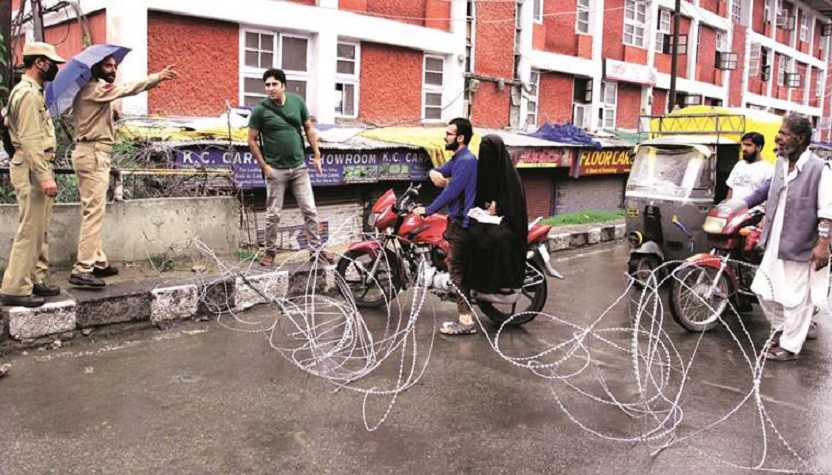 Necessity is the mother of invention and over 60 days of curfew in Kashmir has necessitated invention of means to ensure continued education to Kashmiri children. What makes matters worse is that annual examinations are only 45 days away, and students from across 13,000 schools dotting the valley haven't been to school in over 60 days now.
Without any signs of abatement in the curfew or the tensions, schools are trying different ways to ensure continued education. Some schools in Srinagar have recorded videos of teachers discussing the lessons, and shared them with students on CDs. Other schools are latching on to schools which have found success with this measure.
An officer from the administration of one such school, confides that even recording these CDs is not such an easy task as the teachers fear the protestors and come only when it's still dark and continue to stay on campus till they complete the recordings. "We have reached 60% of our students in this manner," says the officer.
The CD method is limited to private schools and isn't touching the lives of a majority of students who rely upon coaching classes and assistance sessions being run out of neighbourhood community centres, private homes or mosques by youths or school teachers who volunteer to hold these sessions.
Take the case of Hilal Ahmad is a student of Gousia High School in Khanyar, a neighbourhood in Old Srinagar City, the separatist stronghold that has been under curfew for 50 days. Fed up of the long wait to normalcy, the neighbourhood volunteers started offering coaching at the local community centre for the school going children.
Saqib Manzoor, who is to appear for his Class XII exams this year, has no such luck as no community school exists in his neighbourhood of Rajbagh. He shares that he is compelled to study on his own, and even though he has covered 60% of his curriculum it has been an uphill task.
This has been the second longest breaks for school after the disruption in 2010, when the schools were shut for almost 3 months.
It was then that the private schools of the valley started capitalising on the reach of the internet by uploading study material on their websites. G Q Jeelani, the Principal of R P School in Srinagar, says they have done this again, "and many students are accessing it". Since there are frequent blockages of mobile internet, the school also has kept printed material at the school as a back-up.
Even the CBSE has chipped in by arranging to hold special classes for Class XII students of 5 affiliated schools in Srinagar.
As encouraging and innovative as these initiatives may seem, the reality is that these are reaching only to a very small slice of the student population as government school students are not receiving them and the government is well aware of this.
"Let me be honest, there is absolutely no intervention from our side," says Director, Education, Shah Faesal.
Citing lack of internet connection in villages these days, the officer defended lack of such initiative by the government.
Last week, the additional paramilitary forces rushed to the Valley moved into schools across Kashmir, pushing back hopes of classes starting soon.
Read the original story by Bashaarat Masood at www.indianexpress.com.
GD Goenka's Shooting Championship 2023 to Honour the legacy of Abhinav Bindra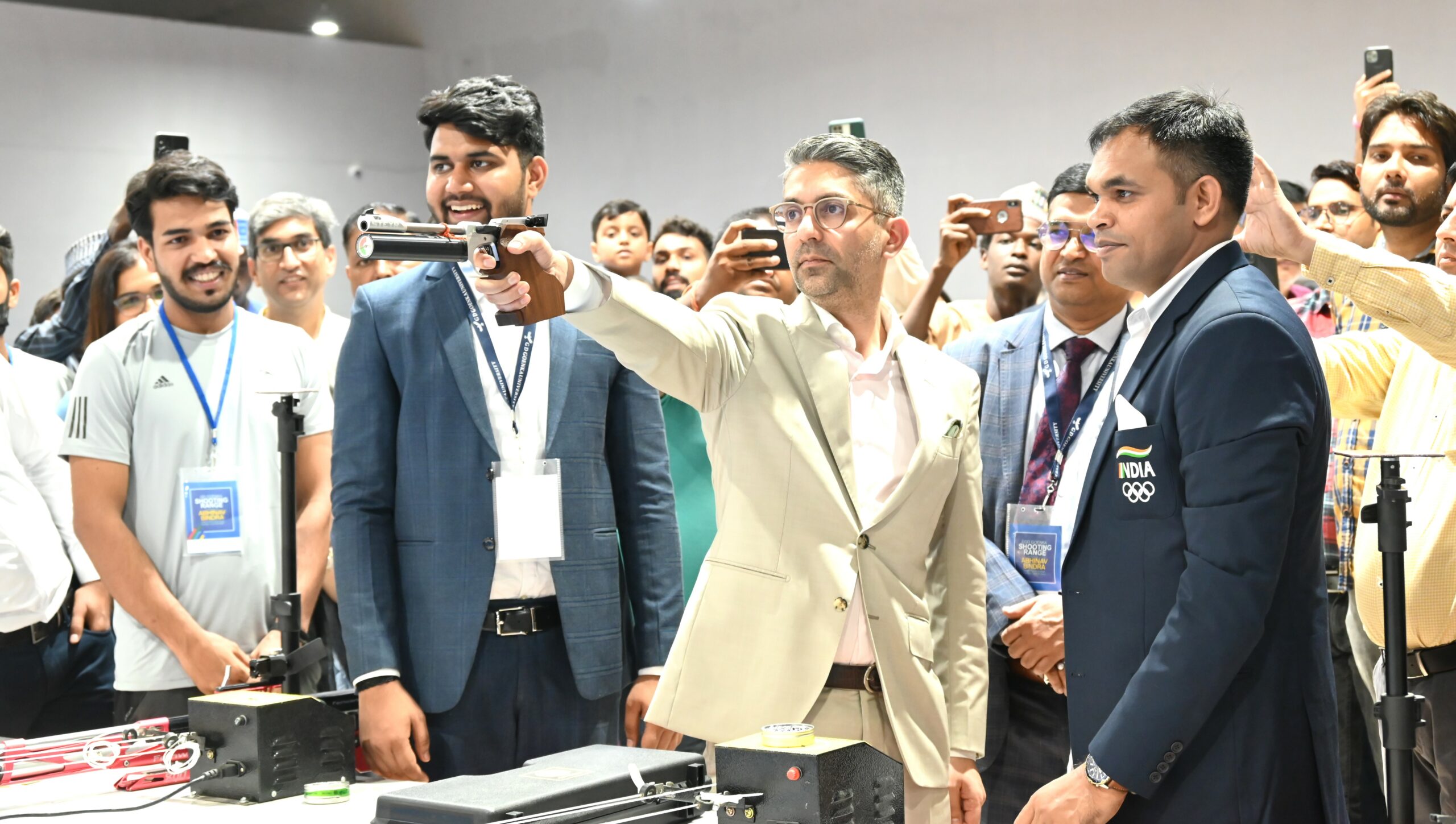 GD Goenka University is excited to introduce the inaugural Gayatri Devi Goenka Memorial Shooting Championship, a remarkable event that underscores the university's unwavering commitment to nurturing sports excellence and paying tribute to the exceptional sharpshooters from all corners of India. Set to be held from September 26 to September 29, 2023, at the GD Goenka Shooting Range featuring 25 professional lanes, this championship is poised to become one of the nation's most prestigious shooting competitions and will be conducted using Electronic Scoring Target System (EST).
This championship serves as a testament to promoting sportsmanship and fostering the talents of both emerging and seasoned shooters. With participation from over 500 competitors hailing from across India, the event promises to be a grand spectacle, celebrating the passion and precision of shooters who have honed their craft to perfection.
Notably, this championship holds particular significance as it pays homage to Abhinav Bindra, India's first individual Olympic gold medalist. The GD Goenka Shooting Range, dedicated in his honor in 2022, stands as a guiding light for aspiring shooters, offering world-class facilities and expert guidance to nurture their talents.
During the inauguration, Abhinav Bindra expressed his thoughts, stating, "I extend my heartfelt congratulations to GD Goenka for the remarkable facilities they have established and the emphasis they place on sports across their educational institutions. I am confident that the students will achieve remarkable success in various tournaments, but more importantly, they will imbibe the values that sports instill in us."
Nipun Goenka, Managing Director of GD Goenka Group, aptly remarked, "The Gayatri Devi Goenka Memorial Shooting Championship transcends mere competition; it's a celebration of the essence of sportsmanship, camaraderie, and unwavering dedication. We take immense pride in providing a platform for India's talented marksmen and markswomen to shine, and we firmly believe that this championship will serve as an inspiration to a new generation of shooting enthusiasts."