20+ Images Showing The Enthusiasm of Teachers & Students on School Reopening
Twitter is flooding with happy pictures of school reopening from all over the world. Have a look!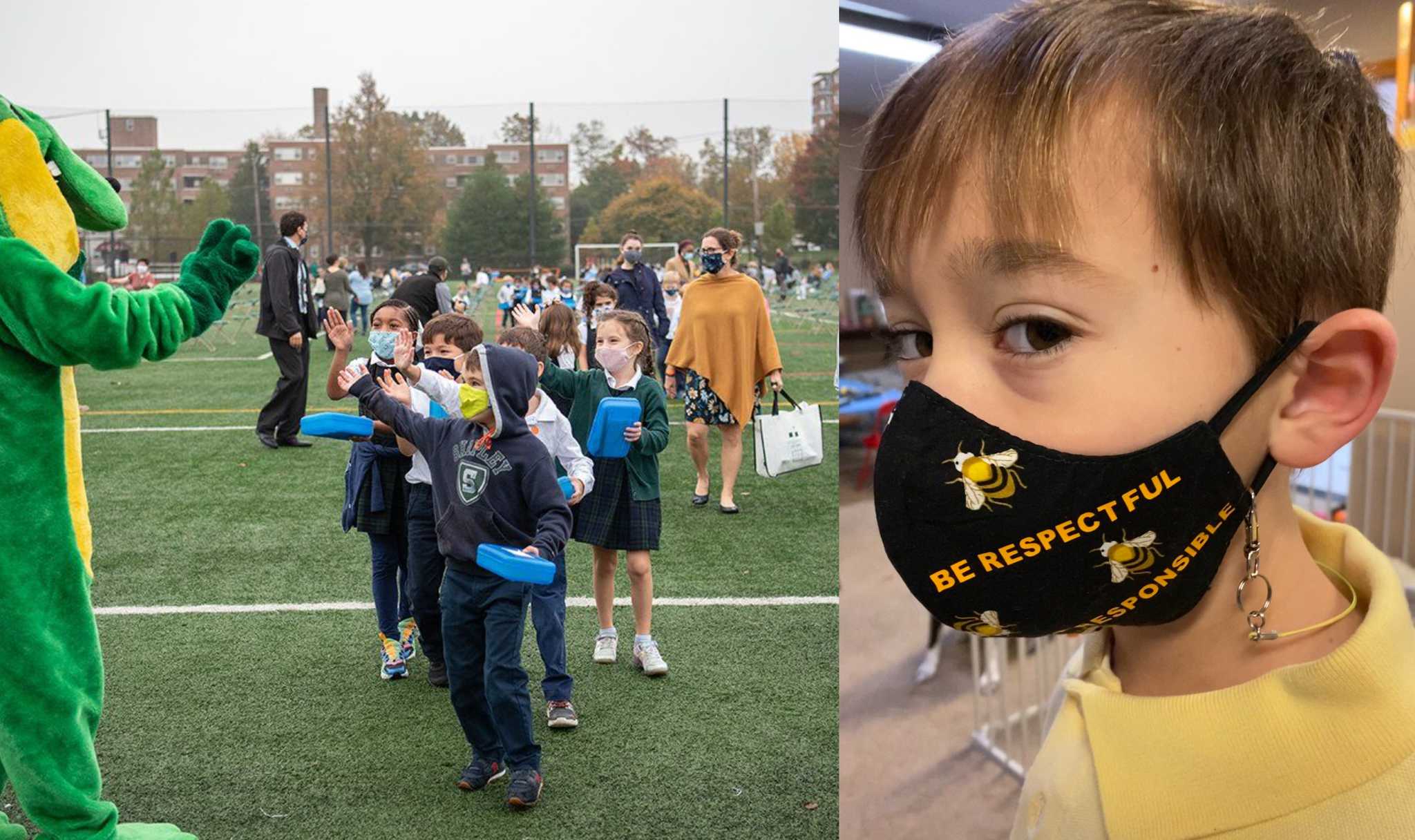 It's about time we heard some good news! The education sector, suffering since March 2020, has finally begun to experience some good times recently when the schools across the globe took the decision of reopening. Educators and students missing one another, peers longing for some hearty discussions in the staff rooms, kids desperately waiting to play together in the open grounds, all this is now coming to reality once again.
Many schools in India and abroad have opened their gates to both teachers and students, expecting some level of normalcy amidst the pandemic. Twitter, right now, is flooded with reopening images from across continents, showing happy children queuing up for school bus and teachers eagerly waiting to welcome them inside the buildings that were shut for over eight months now.
Check out these pictures oozing happiness and hope, revealing the new normal.
Doraha Public School in Ludhiana, Punjab is now open for students of classes 9 to 12 with all safety precautions. The temperature of the students and teachers is being checked with thermal guns at the entrance and the classes are being conducted in two shifts to ensure social distancing. According to the principal, this reopening must help the senior students clear their educational doubts from the teachers in-person.
"The government has taken into account all aspects of COVID-19 precautions in the SOP issued for opening the school. From November 2, classes for 10th and 12th standards will start, but the students will be allowed to enter the schools only after written permission from parents," Arvind Pandey, Education Minister, stated.
Though not deemed mandatory by the government, some schools in Uttarakhand are preparing to open starting November 2. For example, teachers in Pauri are getting tested for the COVID-19 to ensure the safety of their students. For further precautions, students will be taught on the school premises but no homework will be given and revision work would continue through the online medium. Moreover, the fumigation/sanitization of classrooms has also started.
Check out this picture from Oregon-situated Oceanlake Elementary School. The sitting stretches can be seen marked on the floor for these little kindergarteners. Governor Kate Brown said, "Returning to in-person instruction safely is key to ensuring Oregon's students are receiving a high-quality education that prepares them for lifelong success."
In other cases, before finally commencing the physical classrooms, some schools are making sure the parents feel reassured that their wards will be safe on the premises. For this, the administration is conducting virtual parent-meetings to explain to them their plans for the reopening.
We love how this co-ed preschool in Philadelphia celebrated their first day's school assembly in a whimsical and fun way. Right from a huge mascot to that ice-cream van for kids, everything looks well-organised and safe.
Here's a big board that a school put in the parking lot as a gesture of welcoming their staff and students.
Take a look at the kinds of precautions schools around the world are taking. From taping the benches to allotting separate table-chair to each student and covering each desk with a transparent plastic wall, these measures for practising social-distancing look kickass.
Here are the images from the Bauchi State, Nigeria. You can see the teachers conducting a surveillance exercise for the safe re-opening of schools and providing sanitizers and checking the temperature with a temp-gun.
There are also hundreds of tweets showing gratitude to the teachers who're working very hard by conducting a physical classroom as well as taking online sessions for remote students who aren't yet ready to join the school. Take Mrs. Butler's case for example.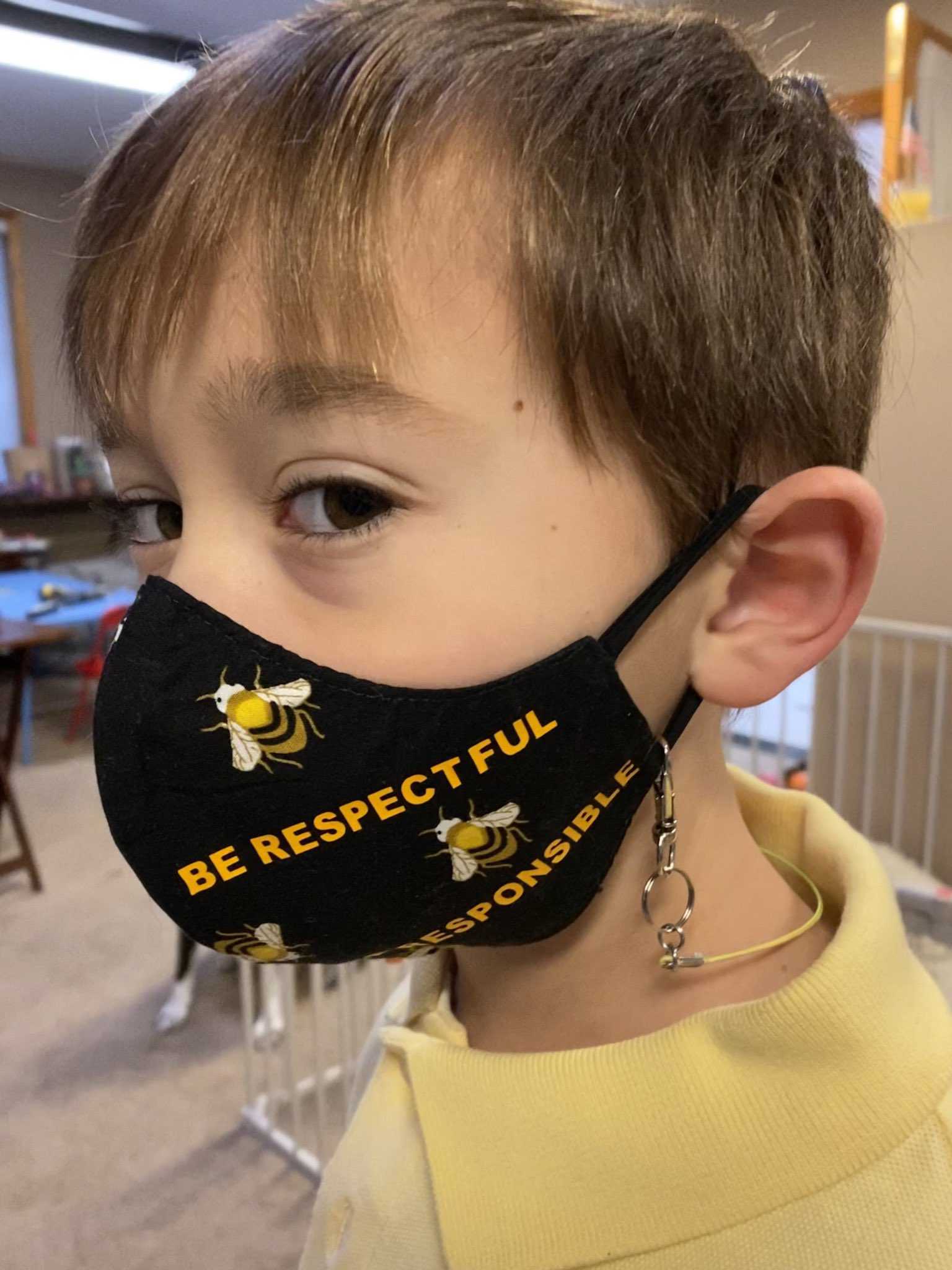 In the end, don't miss this cute image of an adorable kid spotting a fun mask. Obviously, parents are enjoying sharing such images on Twitter.
Top Humanitarians That Educators Should Follow On Social Media
The list includes The Gates Foundation, Sonu Sood, Sridhar Vembu, Michelle Obama, Manish Mundra, Ratan Tata, and Roshni Nadar Malhotra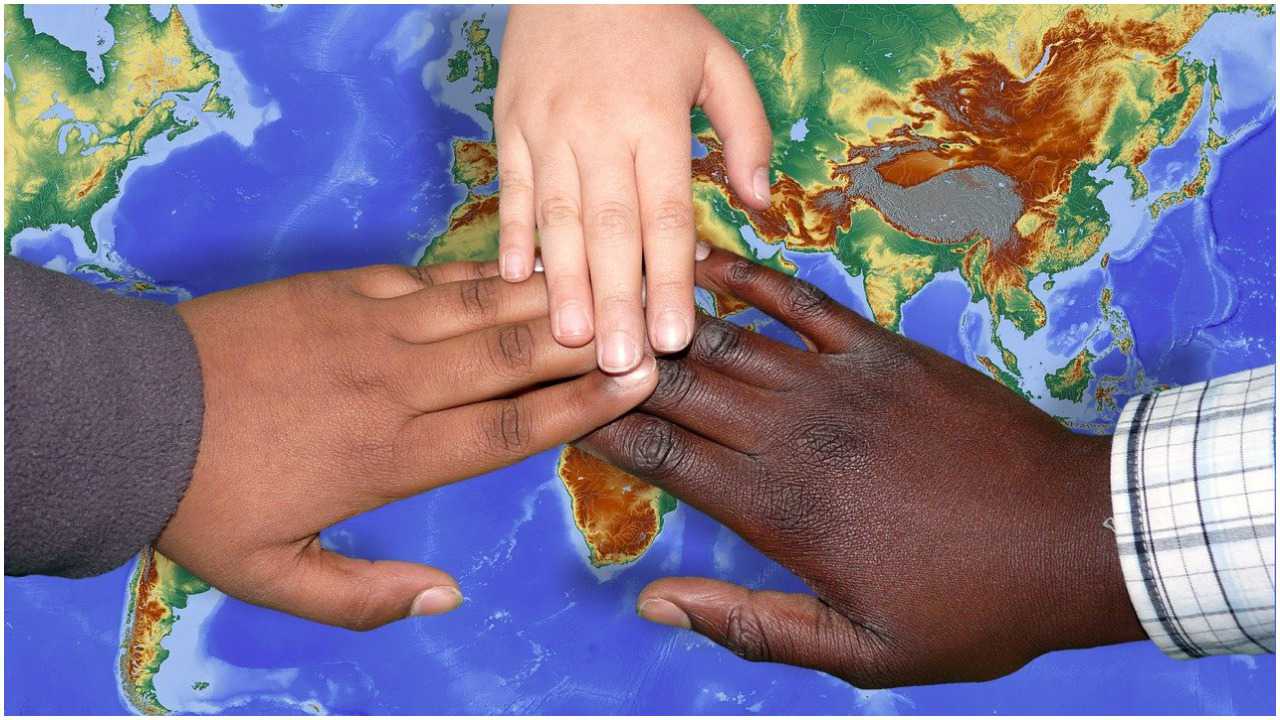 The list includes The Gates Foundation, Sonu Sood, Sridhar Vembu, Michelle Obama, Manish Mundra, Ratan Tata, and Roshni Nadar Malhotra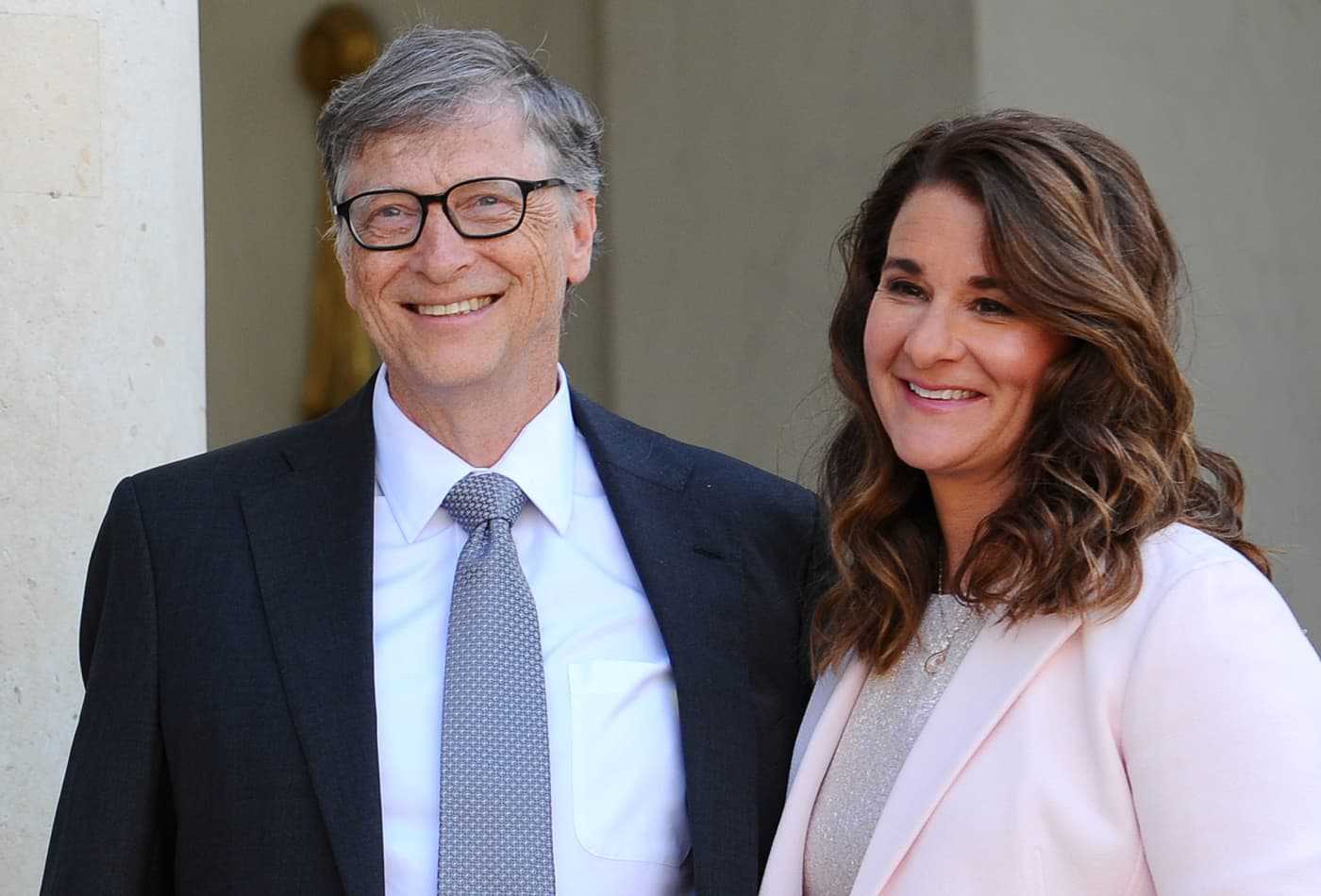 Who: Bill & Melinda Gates Foundation
Bio says: We're impatient optimists working to reduce inequality
X-Factor on the internet: Melinda Gates directly speaking to the audience, sharing her inspirations and why we need to take immediate actions to protect human capital that comprises health, education, economic opportunity and voice.
Viral post: "The foundation has committed a total of $1.75 billion to the COVID-19 response. This figure includes commitments announced this year, funds channelled from other foundation programs, and financing to make products affordable and accessible in low- and middle- income countries."
Current take-on: Women workers who're suffering disproportionate effects from COVID-19
Favourite hashtag: #GivingTuesday
Top 5 accounts followed: UN Women, Toyin Saraki, Nikhil Taneja, Brene Brown, Amika George
ScooNews loves: The videos of the leaders, christened as Goalkeepers of the Sustainable Development Goals by the foundation, talking about accelerating the progress toward ending poverty and fighting inequality
Follow at: @gatesfoundation (on Twitter, IG & FB)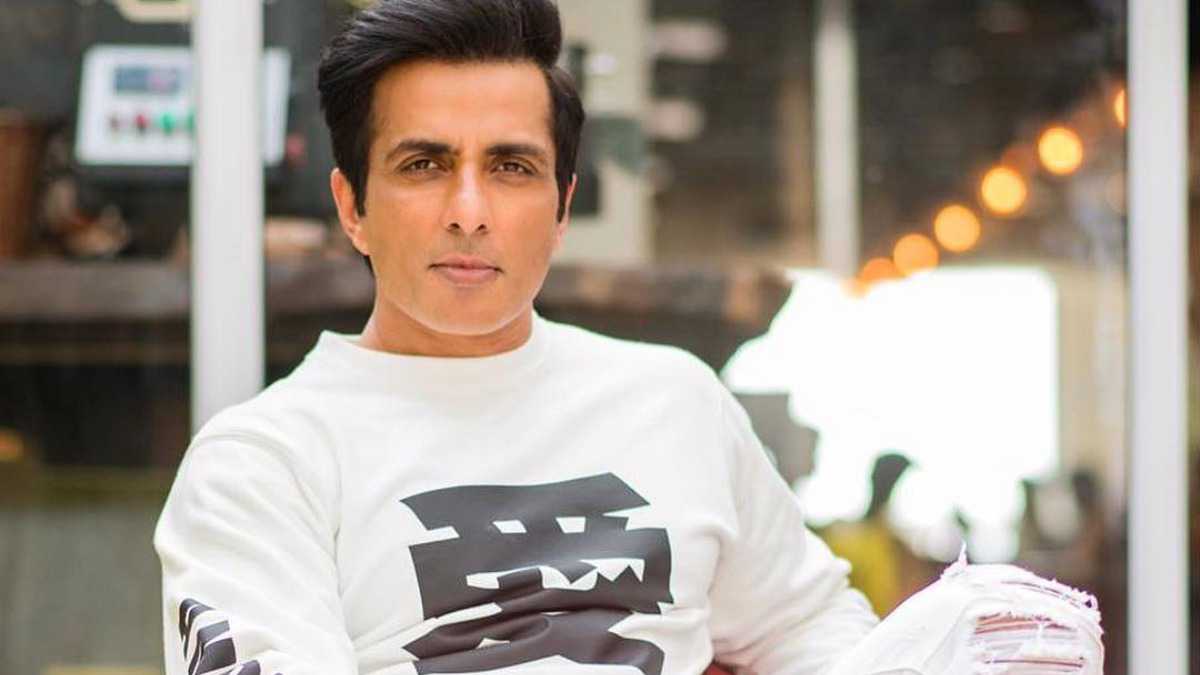 Who: Sonu Sood
Bio says: OUR SERVICES ARE FREE. नि:शुल्क सेवा
X-Factor on the internet: His hope-filled and emphatic replies to everyone tweeting to him
Viral post: Him gifting tractor to Andhra Pradesh family after a video of girls pulling plough went viral and arranging for conveyance for the low-income migrants who were stuck in the metro cities when the lockdown was announced in India.
Current take-on: His book 'I am no Messiah'
Favourite hashtag: #KhudKamaaoGharChalaao
Top 5 accounts followed: Narendra Modi, Ilaaj India, UNDP India, Barkha Dutt, Mahendra Singh Dhoni
ScooNews loves: He's been listed under '2020 hottest vegetarians' by PETA India
Follow at: @SonuSood (Twitter), @ActorSonuSood (FB), sonu_sood (IG)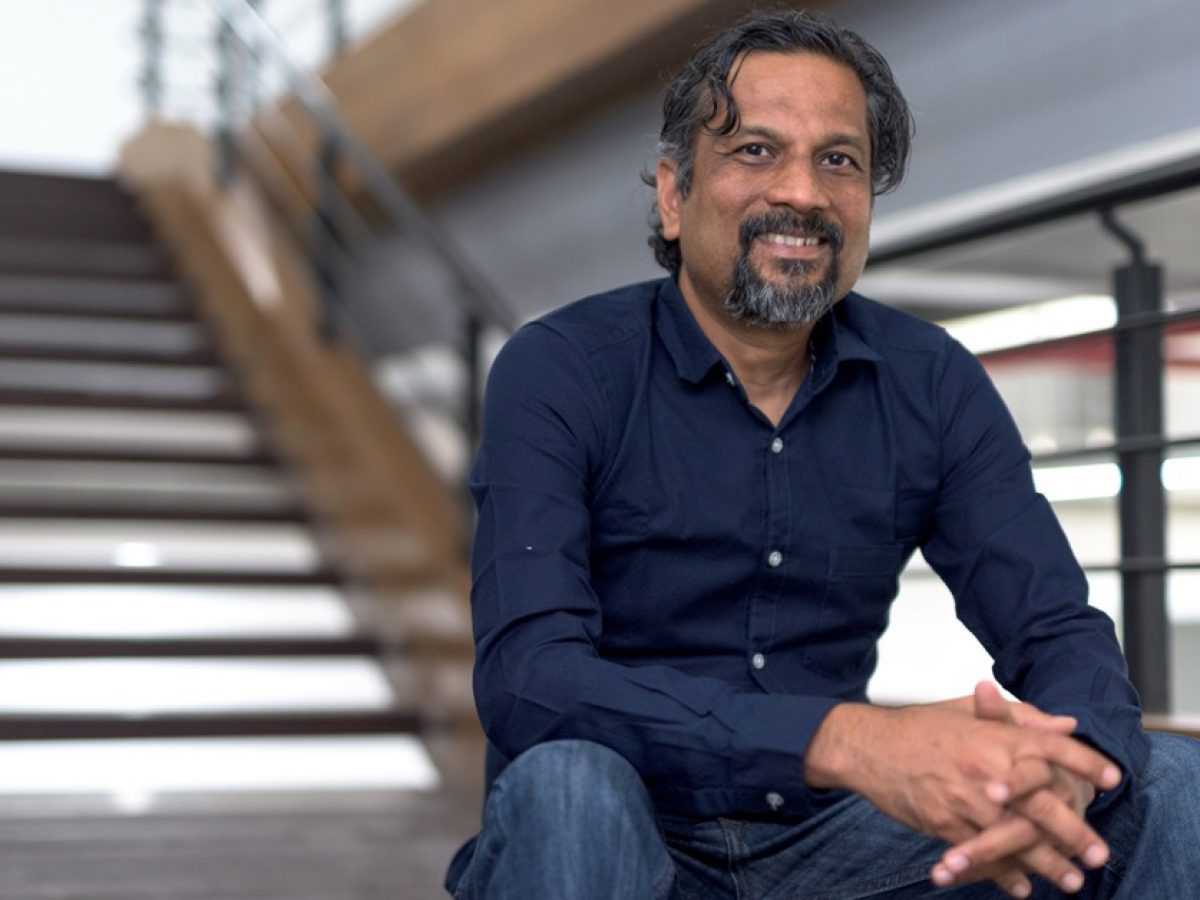 Who: Sridhar Vembu
Bio says: CEO, Zoho
X-Factor on the internet: Glimpses of his everyday life which includes photographing native snakes and driving autorickshaws
Viral post: "On the subject of exams and grades. For kids coming in with very low self-esteem, as most poor rural kids do, exams just serve to confirm their already low feelings of self-worth. I can identify with it because I used to battle these emotions as a kid."
Current take-on: Disadvantage in the present educational system in India
Favourite emoticon: ????
Top 5 accounts followed: Narasinga, Vincent Rajkumar, Varsha Joshi, Vani Kola, Ryan Bethencourt
ScooNews loves: He moved from San Francisco to a village 650 km away from Chennai, India, to start a school for children of low-income families during the pandemic
Follow at: @svembu (Twitter)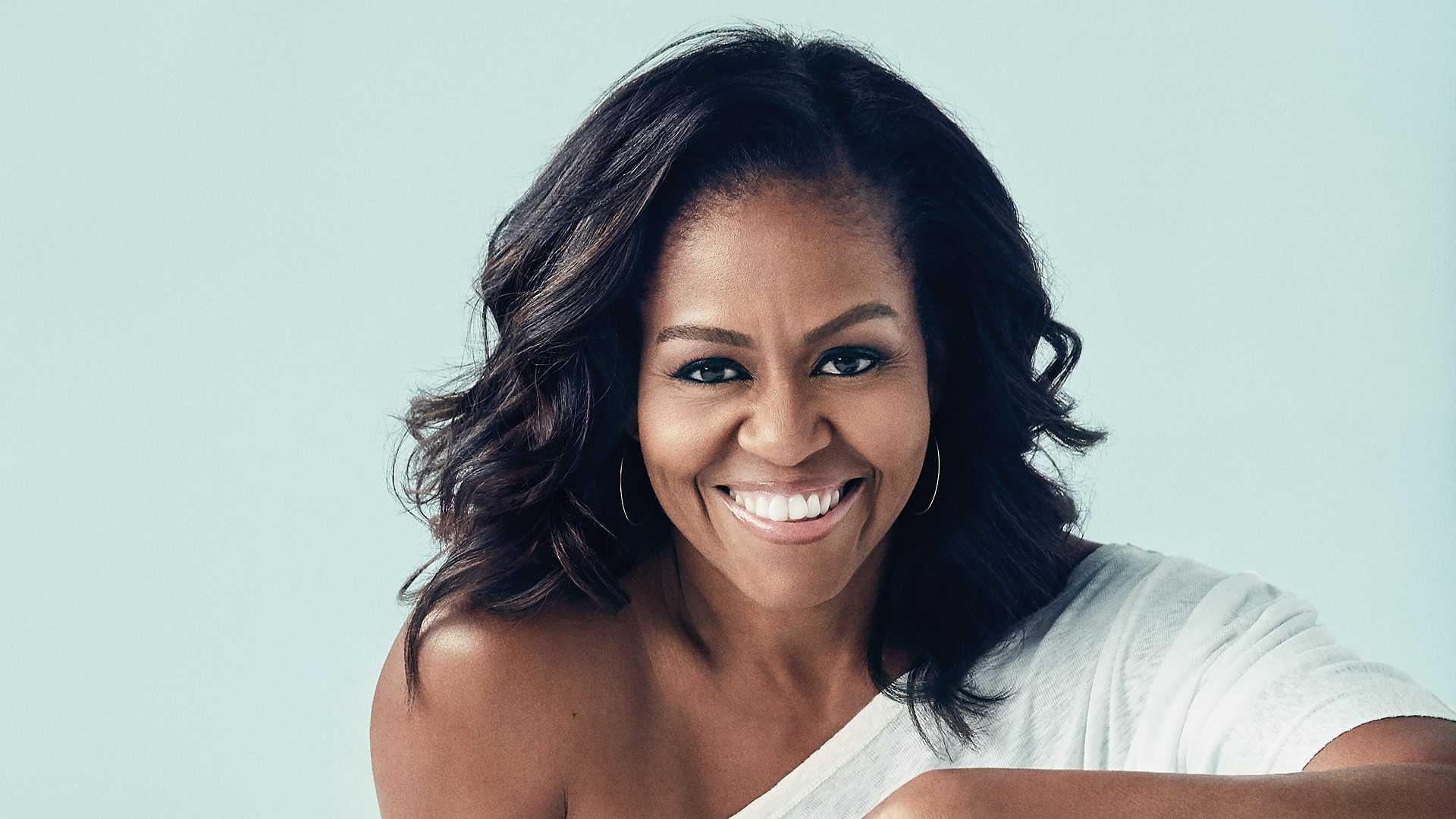 Who: Michelle Obama
Bio says: Girl from the South Side and former First Lady. Wife, mother, dog lover. Always hugger-in-chief.
X-Factor on the internet: Barack's impromptu but lovely & candid appearances on her feed
Viral post: "…We're all seeing what also happens to so many professional women, whether their titles are Dr., Ms., Mrs., or even First Lady: All too often, our accomplishments are met with skepticism, even derision. We're doubted by those who choose the weakness of ridicule over the strength of respect. And yet somehow, their words can stick – after decades of work, we're forced to prove ourselves all over again. Is this really the example we want to set for the next generation?"
Current take-on: Right to vote and girl education
Favourite hashtag: #IAmBecoming
Top 5 accounts followed: Obama Foundation, Dr. Jill Biden, Better Make Room, Valerie Jarrett, Girls Opportunity Alliance
ScooNews loves: Michelle Obama Podcast on Spotify
Follow at: @MichelleObama (Twitter), @michelleobama (IG)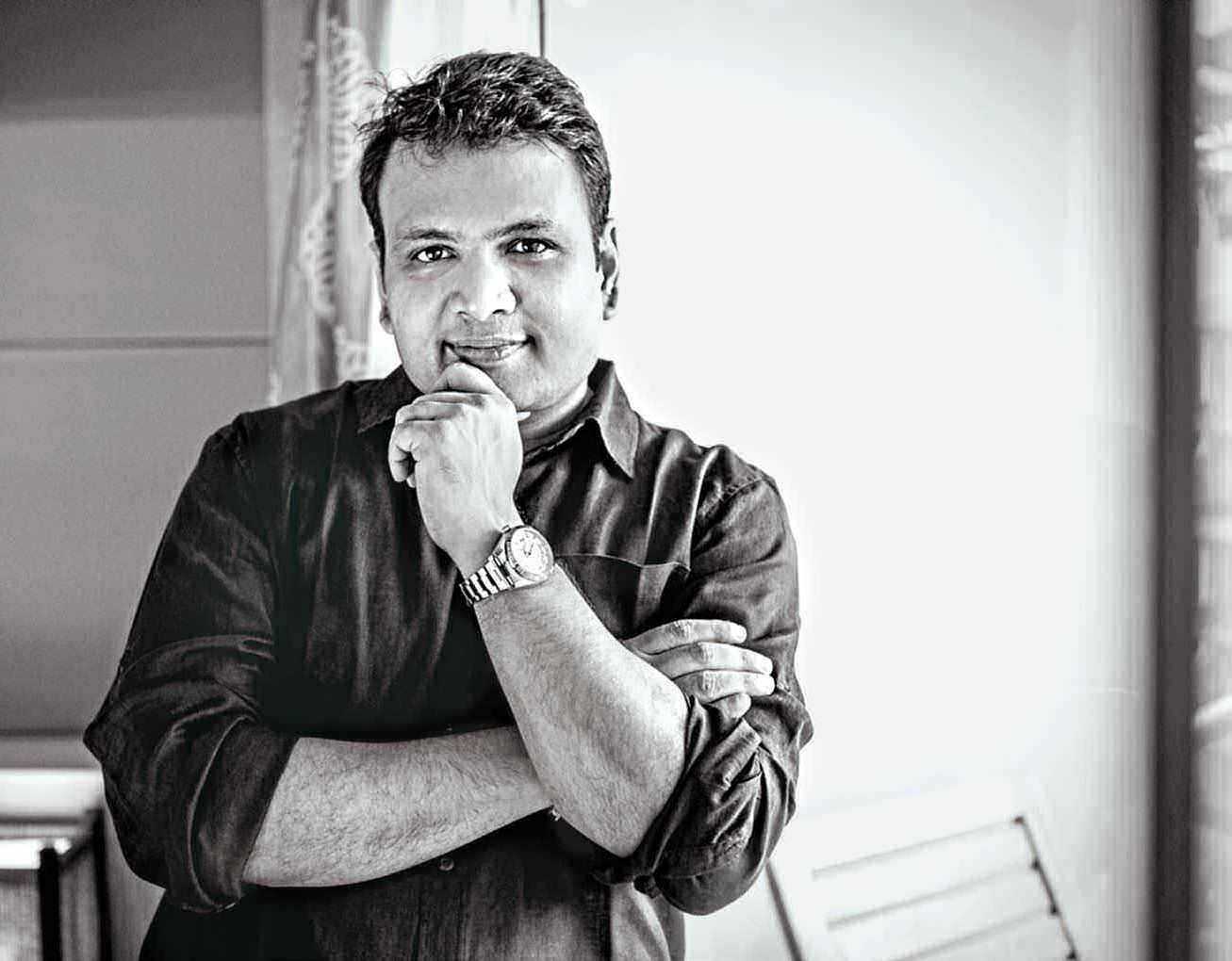 Who: Manish Mundra
Bio says: Dreamer, Film Maker, Writer, Painter, Wildlife Photographer. @drishyamfilms – AnkhonDekhi/Masaan/Waiting/Dhanak/Newton/Rukh/Kaamyaab
X-Factor on the internet: Photos of wild animals from his travel diaries
Viral post: When he delivered PPE kits in key hospitals of India 'to fortify our Heroes,' sent money to people who couldn't afford surgeries due to the sudden lay-offs during the lockdown and raised money on social media to bring everyone together as a community
Favourite hashtag: #Wildlife
Top 5 accounts followed: Conde Nast Traveller, Sheryl Sandberg, Citizens Foundation, India Foundation, Daisy Gilardini
ScooNews loves: His Hindi poetry under the hashtag #मनकीबातें
Follow at: @ManMundra (Twitter), @mundramanish (IG)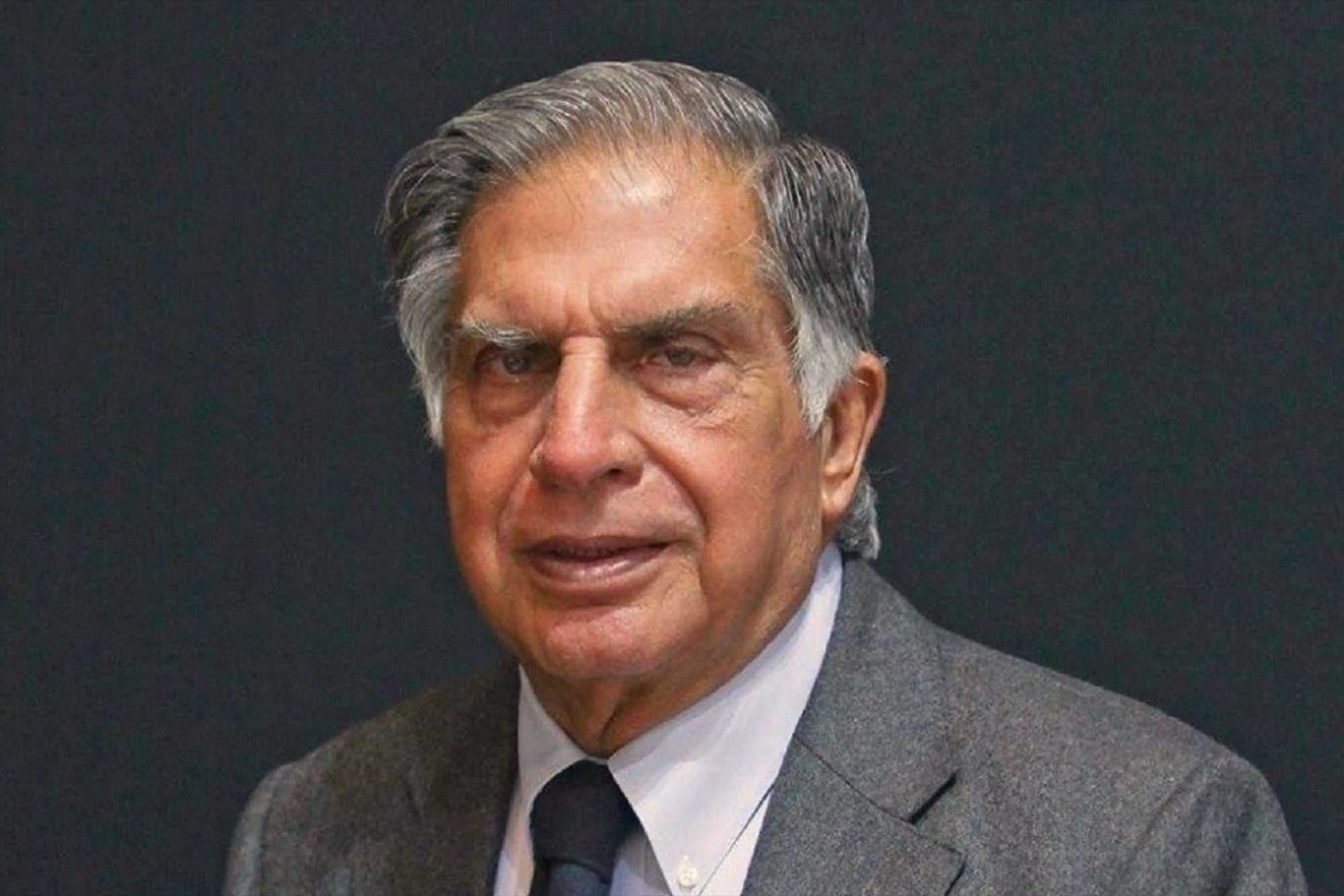 Who: Ratan Tata
Bio says: Chairman Emeritus, Tata Sons. Chairman, Tata Trusts
X-Factor on the internet: Heartwarming stories and photos of his adopted stray dogs
Viral post: When he committed 500 crore rupees for personal protective equipment for frontline workers, Corona testing kits, respiratory systems for emergency patients, and training of health workers.
Top 5 accounts followed: Tata Trusts, Anand Mahindra, Kalam Centre, The Wall Street Journal, Barack Obama
ScooNews loves: His throwback photos from his early entrepreneurship days
Follow at: @ratantata (IG), @RNTata2000 (Twitter)
Who: Roshni Nadar Malhotra
Bio says: Chairperson of HCL Technologies, India. Trustee – ShivNadar Foundation. In 2019, TEDx Speecher
X-Factor on the internet: Heartwarming photos and videos with students of Vidyagyan Residential School
Viral post: When the HCL Foundation awarded the 'HCL Foundation Grant 2020' to nine NGOs across the categories of Education, Healthcare and Environment receiving a grant of ₹5 crores each. The remaining six finalists across the three categories also received ₹25 lakhs each, taking the overall Grant to ₹16.5 crores.
Current take-on: Providing quality education to underprivileged students
Favourite hashtag: #HCL
Top 5 accounts followed: Malala, Bill Gates, Mark Zuckerberg, Sundar Pichai, Justin Trudeau
What ScooNews loves: Her constant motivation for women to explore their career and contribute to the GDP of the country
Follow at: @roshninadarmalhotra (IG)