St. Edmund's, Jawahar Nagar celebrated the Annual Sport Meet at Rajasthan Sports University ground
St.Edmund's School, Jawahar Nagar Jaipur was filled with great zeal, excitement and frolicsome atmosphere on 19th November 2016 as it celebrated the Annual Sport Meet at Rajasthan Sports University ground.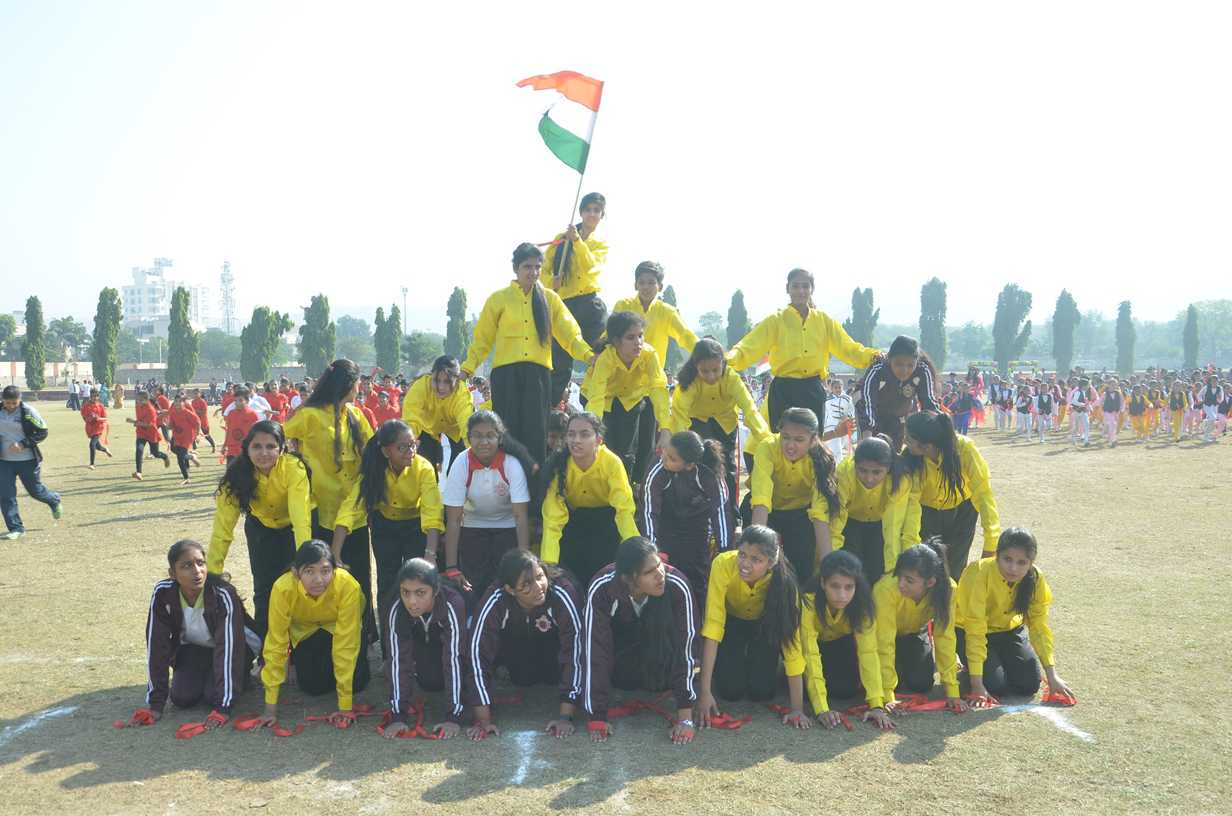 St.Edmund's School, Jawahar Nagar Jaipur was filled with great zeal, excitement and frolicsome atmosphere on 19th November 2016 as it celebrated the Annual Sport Meet at Rajasthan Sports University ground. Almost all the students from Pre-primary to Senior Secondary participated in the event. Mr. Ajoy Sadany DIG (RPF) was the Chief Guest, Mr. Surendra Pareek (MLA) and Prof. M.S. Chundawat Secretary Sports Board were the Guests of Honour. The Sports Day commenced with release of balloons by the Principal along with guests. After flag hoisting students from Lily, Tulip, Daisy and Palm House presented a spectacular March past.
The students displayed a wide array of colourful and reverberant events such as yoga ,martial arts and dances. They also participated with great excitement and zeal in different inter house sports event. The day began with the pre-primary events. The children had practiced relentlessly and were keen to showcase their skills to their families. Their events were divided into three categories. For Nursery – Flag Race, K.G.- Rabbit and Carrot Race and for prep it was Ball and Ring Race. The Primary students exhibited their ability with a lot of zeal and confidence in Toffee Race, Arrange the stone, paper Race, Lemon race and Tick-Tack Race.
The young champions of Middle Section, Secondary and Senior Secondary were exposed to plethora of events such as Kabbadi, leg –cricket, Kho-Kho, Relay Race, long jump, Tug of War, Basketball, Volley ball and throw ball. The ground echoed the triumphant yells of the winners. Students for Session 2015-16 were awarded for their performances in scholastic and co-scholastic areas.
Atlast, announcement of the winners was done in which Manmai, Akansha, and Kunj of Nursery class won gold, silver and bronze medal. In rabbit and carrot race Shubham and Aahad, Ruhan and Khushi, Pari-Uzma were the winners. And in Ball and Ring Race of Prep Zuber, Zaid and Anvita, Akshat, Pranjali, Divyanshu, Aditya, Hammad won the gold, silver and bronze medals. In 100m Race and 4×100 Relay race of girls. Anita of Daisy House won the gold medal was won by Sohail.
In kabbadi Tulip House won the gold won the gold medal and by the same house the medal was won by Sohail. In kabbadi Tulip House won the gold medal whereas in leg cricket girls of Tulip House were the winners and took the gold medal but daisy house won the gold medal in boys. In Kho-Kho the gold medal was won by lily house in girls and boys of Tulip house. In Tug of War from the girls Palm house and from the boys category Lily house was the winner.
An interesting match was played of basketball in which from girls team Lily house and from boys team Daisy house bagged the first position. In Volleyball girls match was won by Daisy house. Tulip house won the boys match. In throwball Daisy house again bagged the gold medal. Medals were given by Director of Academics Mrs Meena Singh and Deputy Director Mr. Kapil Singh. Overall trophy was bagged by Daisy house.
Chief Guest Mr. Sujao Sadany in his speech emphasized on the importance of sports in a child's life . In his address he also applauded the school Director Dr. Sudhir Singh for his outstanding achievements in the field of education .
Principal Dr. Pooja Singh applauded the effort of the students and the teachers for making the event a huge success. The event ended with the vote of thanks and the singing of the National Anthem.
GD Goenka's Shooting Championship 2023 to Honour the legacy of Abhinav Bindra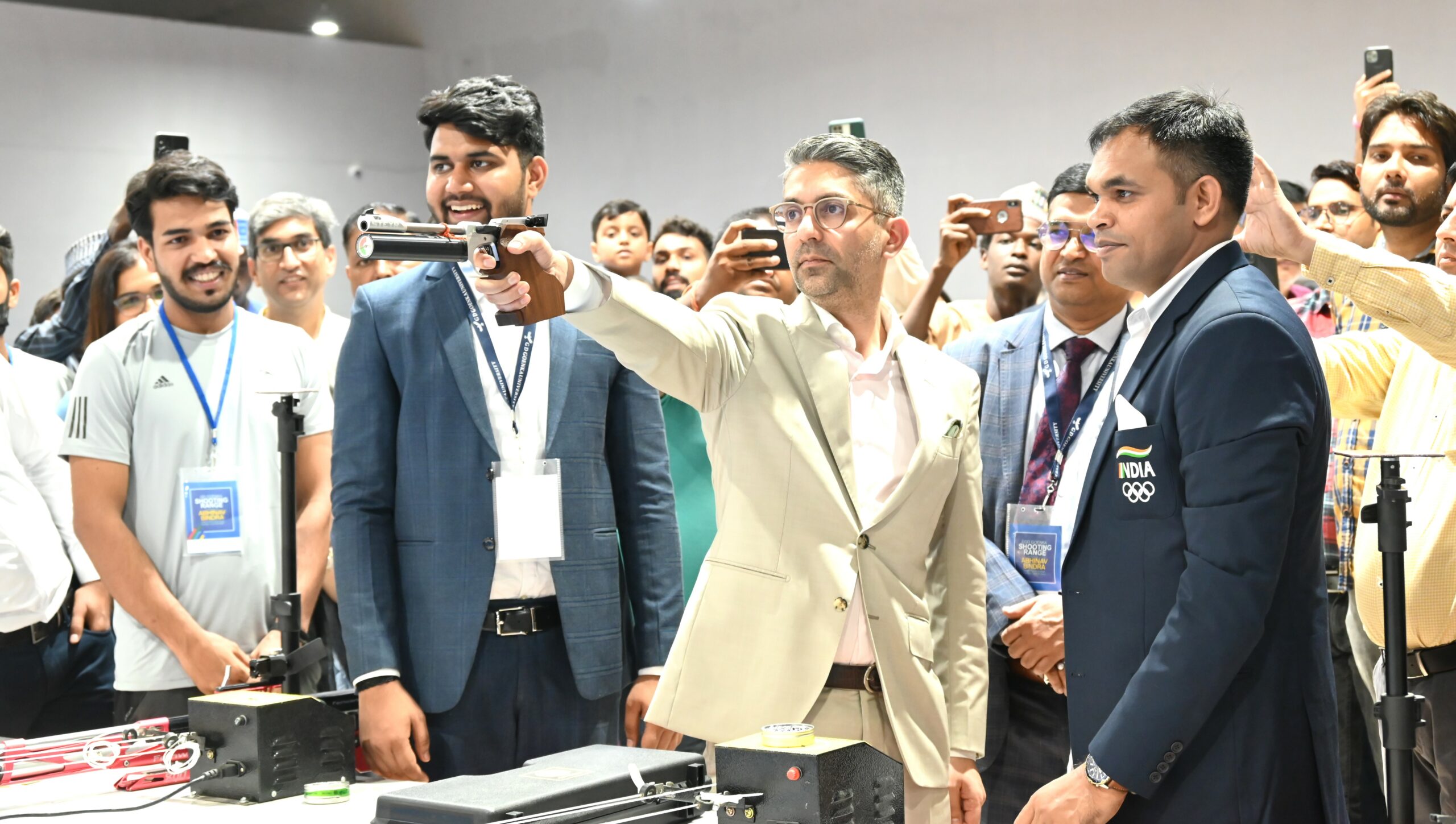 GD Goenka University is excited to introduce the inaugural Gayatri Devi Goenka Memorial Shooting Championship, a remarkable event that underscores the university's unwavering commitment to nurturing sports excellence and paying tribute to the exceptional sharpshooters from all corners of India. Set to be held from September 26 to September 29, 2023, at the GD Goenka Shooting Range featuring 25 professional lanes, this championship is poised to become one of the nation's most prestigious shooting competitions and will be conducted using Electronic Scoring Target System (EST).
This championship serves as a testament to promoting sportsmanship and fostering the talents of both emerging and seasoned shooters. With participation from over 500 competitors hailing from across India, the event promises to be a grand spectacle, celebrating the passion and precision of shooters who have honed their craft to perfection.
Notably, this championship holds particular significance as it pays homage to Abhinav Bindra, India's first individual Olympic gold medalist. The GD Goenka Shooting Range, dedicated in his honor in 2022, stands as a guiding light for aspiring shooters, offering world-class facilities and expert guidance to nurture their talents.
During the inauguration, Abhinav Bindra expressed his thoughts, stating, "I extend my heartfelt congratulations to GD Goenka for the remarkable facilities they have established and the emphasis they place on sports across their educational institutions. I am confident that the students will achieve remarkable success in various tournaments, but more importantly, they will imbibe the values that sports instill in us."
Nipun Goenka, Managing Director of GD Goenka Group, aptly remarked, "The Gayatri Devi Goenka Memorial Shooting Championship transcends mere competition; it's a celebration of the essence of sportsmanship, camaraderie, and unwavering dedication. We take immense pride in providing a platform for India's talented marksmen and markswomen to shine, and we firmly believe that this championship will serve as an inspiration to a new generation of shooting enthusiasts."