Story of an Irish Teacher Who Revolutionised Education in 20th Century India
Read how Sister Nivedita, a disciple of Swami Vivekananda, changed the course of Indian Education
Sister Nivedita (birth name Margaret Elizabeth Noble) was an Irish teacher, author, social activist, school founder and disciple of Swami Vivekananda.
Sister Nivedita met Swami Vivekananda in London in 1895. Her impression of Swami Ji overwhelmed her as she once described him as "a majestic personage, clad in a saffron gown and wearing a red waistband, sat there on the floor, cross-legged. As he spoke to the company, he recited Sanskrit verses in his deep, sonorous voice."
She was so taken by Swami Ji's teachings and his Vedantic preaches that she decided to travel to Calcutta (present-day Kolkata), India, where she eventually settled for life. Swami Ji gave her the name Nivedita (meaning "Dedicated to God") when he initiated her into the vow of Brahmacharya (celibacy).
She did not just follow Swami Vivekananda to India because of his teachings, Sister Nivedita had her own beliefs in education for all. She opened a girls' school in Calcutta, where she wanted to educate girls who were deprived of even basic education. In this special school, she tried to blend Indian traditions with Western ideas.
Sister Nivedita went from home to home requesting to send girls to the school, many of whom were in pitiable condition owing to the socio-economic condition of early 20th century India. In many cases, she encountered refusal from the male members of the girls' families.
Bringing students to the school was not the only difficulty she faced, and collecting money for the school was not an easy task either. She had to earn money from her writings and giving lectures that she later spent to meet the expenses of the school.
She closed the school in 1899 to raise funds abroad before returning in 1902 to reopen it.
The following year, she added courses to train young women in arts and crafts in addition to basic academic subjects, so as to make the women self-sufficient and independent. Sister Nivedita had widows and adult women among her students who she taught sewing, elementary rules of hygiene, nursing, etc. as a part of her soft-skill development programmes.
She eventually supported the Nationalist Movement of the freedom India was struggling to achieve and felt that the future of India depends on education, thus advocating national education as her agenda. The qualities, respect for all, love of truth and thrust of knowledge were held high in her educational thoughts and practices.
Even after her passing, her school continued in operation under the management of the Ramakrishna Sarada Mission.
Sister Nivedita remains one of the most influential female figures of Indian education. In 2010, the West Bengal Board of Secondary Education in Kolkata was named after Sister Nivedita. Apart from this, The Sister Nivedita Academy, an institution dedicated to her memory, has been established in Chennai, Tamil Nadu. Several schools and colleges across India have been named after her, too. In 1968, the Indian Government issued a postal stamp in her memory.
Rabindranath Tagore, one of her close friends, summed up that sentiment when, after her death, he referred to her as the "mother of the people." Sister Nivedita not only served the educational sector of India but also helped the people in need, in sickness and any time she saw they required help. Clearly, she has all the qualities that made her a great educator.
Sister Nivedita taught us how a teacher is not only responsible for the mere job description mentioned in the resume but to think far and beyond; for it is the teachers who can be that burning torch in the Olympics of education and eventually the change.
Archana Surana to represent India at the CUMULUS Global Association
Archana Surana, Founder & Director of the ARCH College of Design & Business, has been elected to the 8th CUMULUS Executive Board (2022-2025).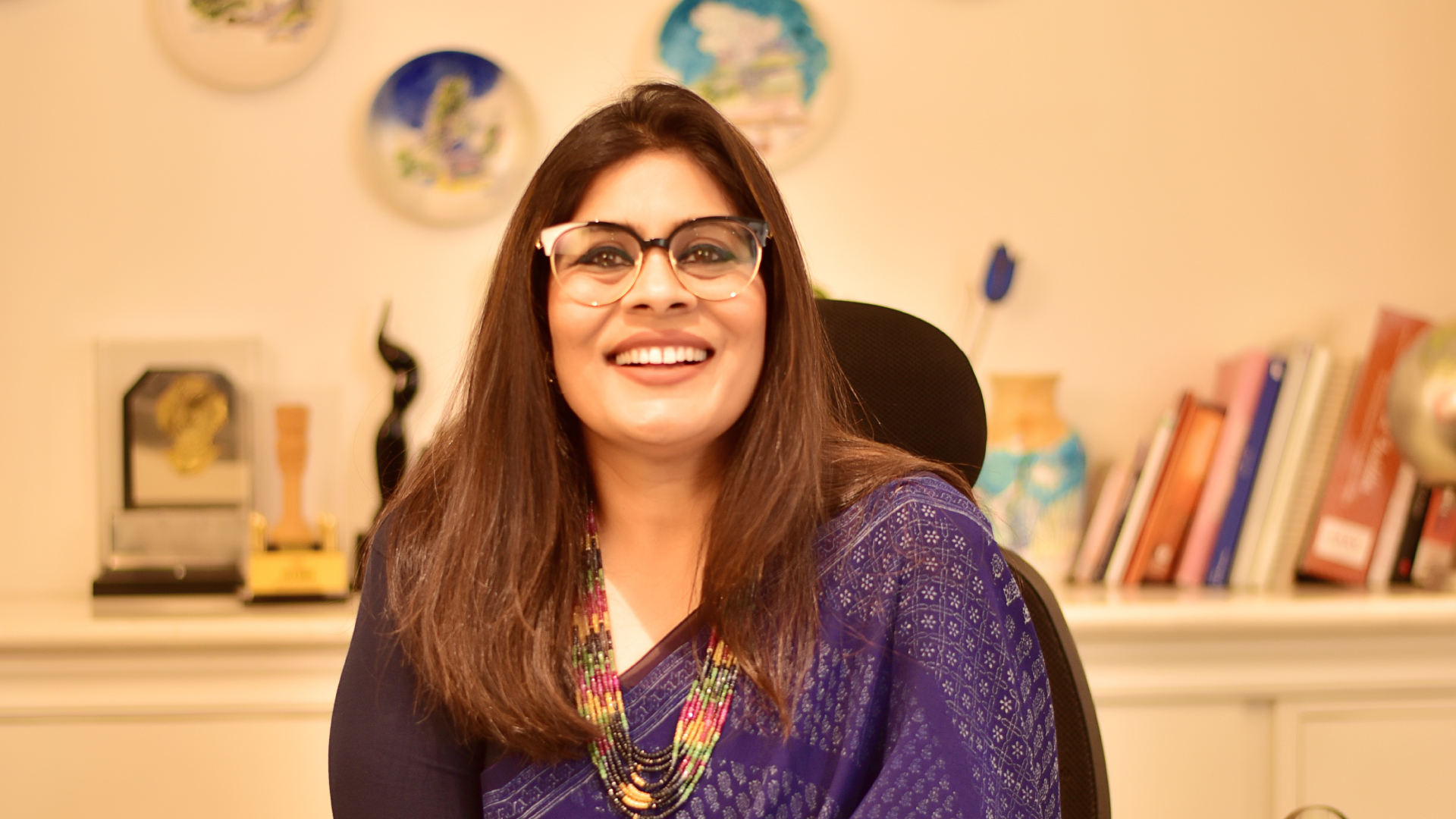 Archana Surana, Founder & Director of the ARCH College of Design & Business, has been elected to the 8th CUMULUS Executive Board (2022-2025).
CUMULUS is the leading global association of Art, Design Education & Research. It represents a dynamic ecosystem with 350+ member institutions in 60+ countries.
She said, "I was nominated for candidacy to the Board by the Presidential Candidate Lorenzo Imbesi, a Full Professor from the Sapienza University of Rome, Italy. 356 universities from 66 countries voted & today I am part of the 11 diverse members of the Executive Board, led by Prof. Lorenzo Imbesi." She represents India among the 11 countries on the Board.
Regarding the opportunities her representation would bring to Design Education in the country she said that through this dynamic forum and platform for knowledge exchange and best practices she would be able to bring in committed advocacy for the positive role of designers and creators.
"I am an ardent advocate of the essential and positive role that designers and the Creative Industries can play towards helping shape a sensitive, empathetic, and better world. I would be initiating cooperation and collaboration from industry bodies and fellow higher education institutions of design, architecture, and engineering from India towards this purpose and further strengthen the 'Women in Design' initiative of Cumulus, alongside building a mentorship model within the CUMULUS network."
About Archana:
A Woman Entrepreneur & Educationist for the past 27 years in the modern fledgling state of Rajasthan in India she has succeeded in firmly establishing and strengthening the perceptions and awareness of Design and Design Education in the country.
She has worked closely with the community via social projects, design intervention projects, and mentorship programs, and has contributed to the larger mandate of design & creative entrepreneurship on many levels through industry collaboration and as a member of the National Committee on Design India (2021-22) of the Confederation of Indian Industry (CII).
Also, being a US State Department and Rotary Foundation Alumnus, a Vital Voices Lead Fellow, and a Fortune and Global Ambassadors Program Mentee, she is supporting and mentoring women from all walks of professional life through the Women's Mentors Forum founded by her.