First Grade Teachers Send Bikes to The Students
Byck Elementary School teachers collect 'Bags of Hope' for students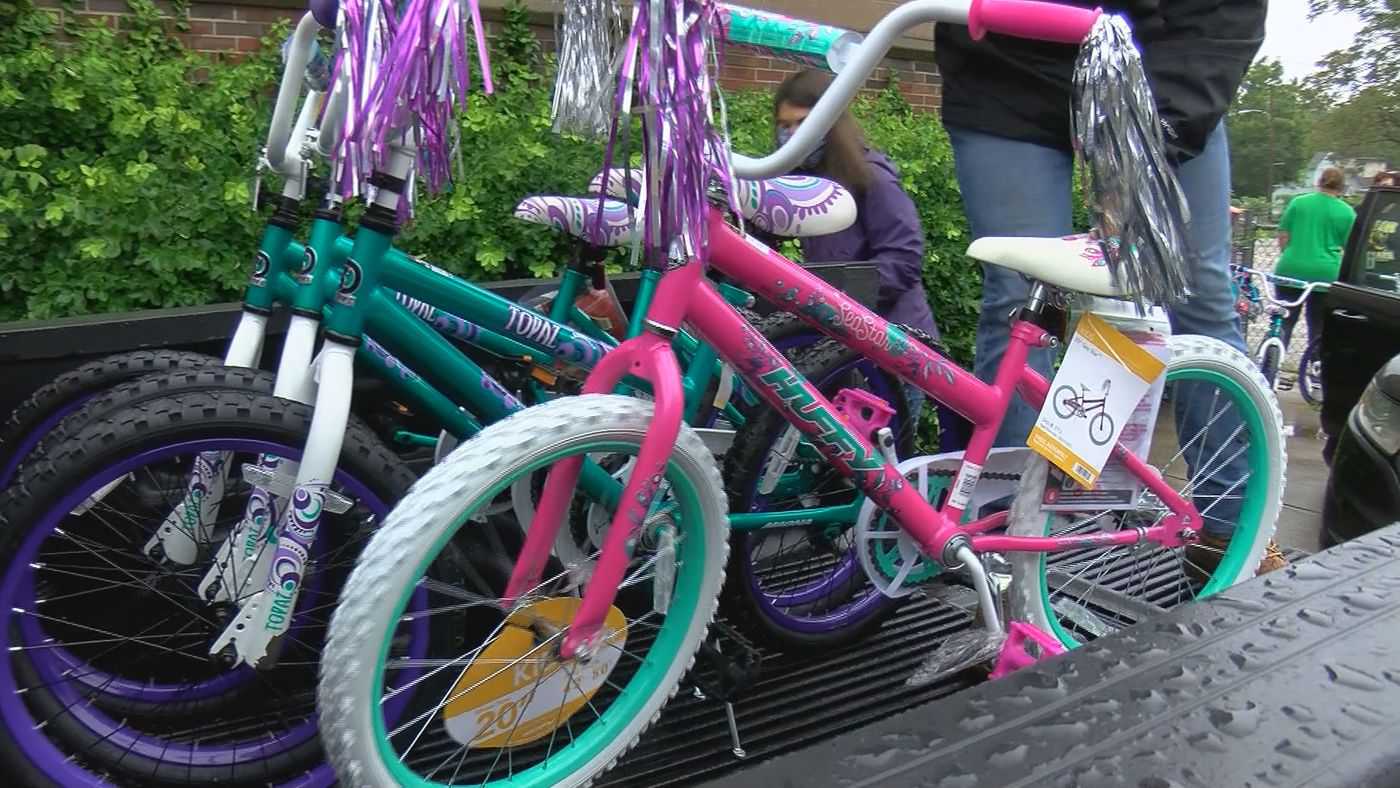 During the lockdown, many teachers are going above and beyond to express their love for the students.
One such teacher is Brittney Gee of Byck Elementary School, Louisville, who collected an assortment of items to make a goodie bag for each student who was probably getting bored in the lockdown. She also got them bikes so the kids could get some exercise during the summer break. She added helmets, food article and summer toys along with some necessities for outdoor fun for her students. She is calling it the "Bags of Hope."
Parents are not forgotten, they are to receive gift/care packages as well, their gift bag saying "thank you for teaching our students" during the virtual learning over the past several weeks.
Whey asked if this would help the students, she said, "They can get out, get some exercise, snacks, toilet paper, sanitizer soap…you name it. We tried to get them whatever they needed and some fun stuff for the summer." Brittney told WAVE3 News.
There is a foundation called The Rajon Rondo Foundation and some community members who helped with the sponsoring of the gift bags.
Archana Surana to represent India at the CUMULUS Global Association
Archana Surana, Founder & Director of the ARCH College of Design & Business, has been elected to the 8th CUMULUS Executive Board (2022-2025).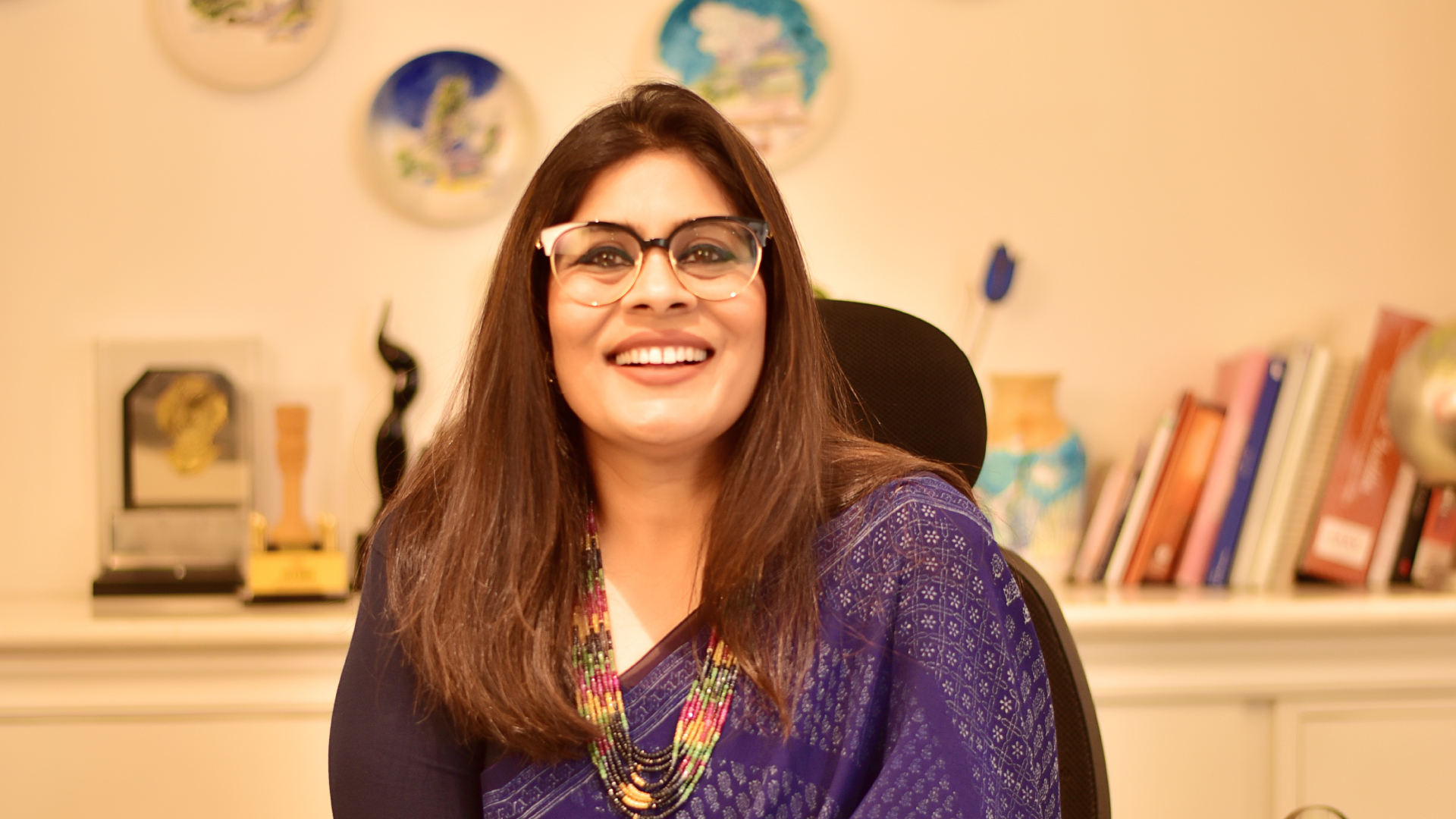 Archana Surana, Founder & Director of the ARCH College of Design & Business, has been elected to the 8th CUMULUS Executive Board (2022-2025).
CUMULUS is the leading global association of Art, Design Education & Research. It represents a dynamic ecosystem with 350+ member institutions in 60+ countries.
She said, "I was nominated for candidacy to the Board by the Presidential Candidate Lorenzo Imbesi, a Full Professor from the Sapienza University of Rome, Italy. 356 universities from 66 countries voted & today I am part of the 11 diverse members of the Executive Board, led by Prof. Lorenzo Imbesi." She represents India among the 11 countries on the Board.
Regarding the opportunities her representation would bring to Design Education in the country she said that through this dynamic forum and platform for knowledge exchange and best practices she would be able to bring in committed advocacy for the positive role of designers and creators.
"I am an ardent advocate of the essential and positive role that designers and the Creative Industries can play towards helping shape a sensitive, empathetic, and better world. I would be initiating cooperation and collaboration from industry bodies and fellow higher education institutions of design, architecture, and engineering from India towards this purpose and further strengthen the 'Women in Design' initiative of Cumulus, alongside building a mentorship model within the CUMULUS network."
About Archana:
A Woman Entrepreneur & Educationist for the past 27 years in the modern fledgling state of Rajasthan in India she has succeeded in firmly establishing and strengthening the perceptions and awareness of Design and Design Education in the country.
She has worked closely with the community via social projects, design intervention projects, and mentorship programs, and has contributed to the larger mandate of design & creative entrepreneurship on many levels through industry collaboration and as a member of the National Committee on Design India (2021-22) of the Confederation of Indian Industry (CII).
Also, being a US State Department and Rotary Foundation Alumnus, a Vital Voices Lead Fellow, and a Fortune and Global Ambassadors Program Mentee, she is supporting and mentoring women from all walks of professional life through the Women's Mentors Forum founded by her.