Webinar: Motivational Speaker & Athlete Huafrid Billimoria On Finding 'Ability' In 'Disability'
Huafrid is a Mumbai-based champion-of-life, who in his 20s is a social worker, triathlete, a Hotel Management graduate, a TISS graduate, and a fighter. He has achieved all these despite being dogged by learning disabilities (dyslexia, dyscalculia, dysgraphia), ADHD (Attention Deficiency Hyperactive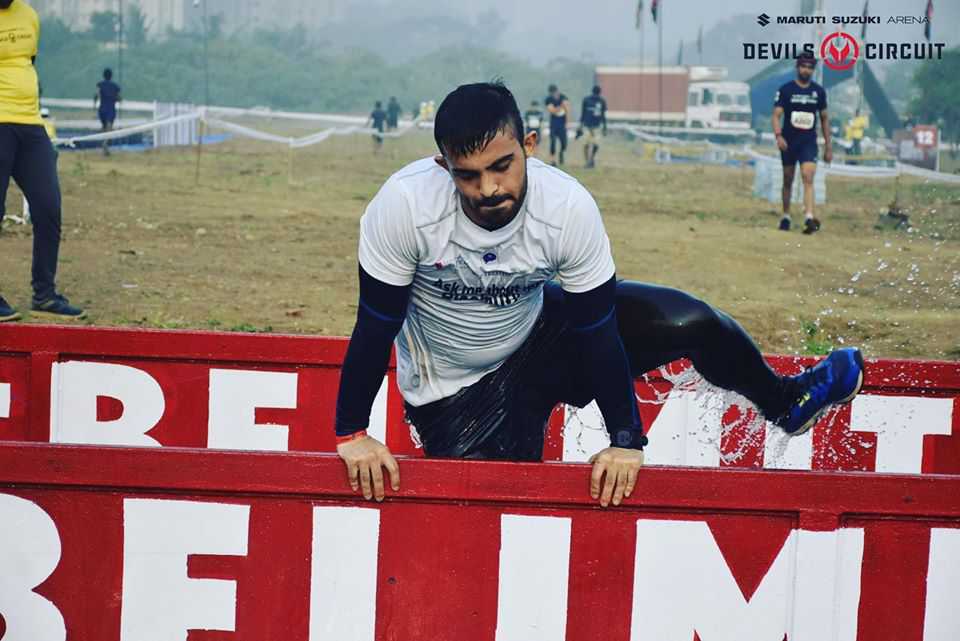 In a unique webinar hosted by ScooNews on 14th May 2020, we learned about the management of specially-abled children in schools with motivational speaker Huafrid Billimoria. This 20-something boy has an inspiring journey that we thought was needed to be heard. From being bullied in school and called names to challenging his physical limitations and ultimately completing Olympic Distance Triathlon, he's experienced it all.
Huafrid is a Mumbai-based champion-of-life, who is a social worker, triathlete, swim athlete, a Hotel Management graduate, a TISS graduate, and a fighter. He has achieved all these despite being dogged by learning disabilities (dyslexia, dyscalculia, dysgraphia), ADHD (Attention Deficiency Hyperactive Disorder), depression, OCD at an early age, followed by dystonia in his teens.
He joked, "I learned ADHD before ABCD.'
Battling with physical disabilities was tough but it was tougher being accepted by his peers and teachers in school. Read excerpts from the webinar:
Bullying From Peers and Professional Teachers
'Retard' and 'Pile On' are just a few names he vividly remembers being called in school by his school and batch mates. "You should enrol your son into a special school," became way too familiar sentence for him and his parents to hear from the teachers and top management. No counsellor, little guidance, and remarks like, "He is a little cuckoo," was the situation in one of the top schools of South Mumbai. "Experienced teachers thought I'll never be able to graduate or progress in my life. Peers thought I wasn't cool enough to be friends with and made fun of me, bullied me, disowned me, whenever they got a chance," recalled Huafrid during our webinar, attended by hundreds of educators and parents.
All this took a toll on him and he wanted to be accepted so bad that he once verbally abused his principal. He thought this would make him look cool in front of his mates, but he was punished. He regretted the episode and called it one of the most nonsensical things he ever did.
Coming Out Stronger
Despite all the emotional pain and disabilities, it is his grit and undeterred determination that has helped him reach where he is today. His one motto 'Never Give Up' is his companion as he walks ahead and adds feather to his caps. Be it exercising and swimming with dystonia or cracking examinations like JEE and getting into an esteemed college like TISS with dyslexia, he has channelled all his rage into achieving what once looked impossible.
Achievements
Huafrid cleared his HSC, JEE, Hotel Management examinations with distinction and did his MA in Social Work in Disability Studies and Action from TISS (Tata Institute of Social Studies). He now works with an NGO for kids and is also a triathlete. He, in fact, is the first Indian with dystonia to complete a 2.5-km swimming event. It is so inspirational to see how he has engaged himself in different sports besides living with a movement disorder. He regularly runs marathons and cycling events. He shared how he ties his shoelaces tight so that the feet have less space to move and twist due to dystonia disorder.
"Every second of my life, I've strived to not give up. Also, it wouldn't have been possible without the support of my parents and the guidance and treatment by the amazing doctor, Mr. Zarir Baliwalla," he shared with the listeners.
What's Next?
Huafrid is not resting easy after his latest achievement. His next target is the Ironman 70.3 to become the first Indian with a disability to do the Ironman events in all the continents.
Listeners' Reaction
One of the webinar participants from Delhi praised Huafrid and his parents for being so courageous. She shared that her 20-year-old son, too, is dealing with depression and though she is now aware of the mental health problems, she admitted to ignoring his early signs of not wanting to go to school by labelling him as an introvert.
Another participant from Jordan wanted to hug Huafried for coming out courageously and congratulated his parents on being so understanding and supportive throughout. She also suggested that every teacher should be taught skills to teach specially-abled children.
Below are some crucial questions that Huafrid picked while addressing the live session:
1. What are the basic expectations of a special-needs child from teachers?
HB: First and foremost, treat them like any other child. Make them feel wanted and accepted, and encourage them.
2. How did your parents support and react to your disabilities?
HB: They accepted our reality and made me feel that nothing is wrong. This helped me but also blinded me in some way. My parents have always been there and supported me with unconditional love and support. They made me this strong person, a tough nut to crack, to be honest. But, I'd like to tell other parents that instead of telling your kids that nothing is wrong, tell them the reality and support them in their journey.
3. What's your message to special children?
HB: Resilience is key. You need to believe in yourself. I used all the negligence and bullying as a driving force to achieve my dreams and prove them wrong. Find your propeller and don't ever give up. And, for us to not give up, parents and teachers play a big role.
As the webinar came to an end, Huafrid sent across an important message for educators. He said, "I humbly request the schools and professional educators to deal with their students' mental health and physical challenges with sensitivity. Ask yourself – who is going to undo the trauma later? Mental health is a double-edged sword and it needs to be addressed, worked upon, and dealt with mature understanding."
For those who missed the webinar, you can send Huafrid your questions here: https://www.instagram.com/huafrid_billimoria/
This Young Woman From A Tribal Village Is Teaching The Children While Schools Are Closed
The only graduate of a Tamil Nadu village has volunteered to teach the children of the village while the pandemic persists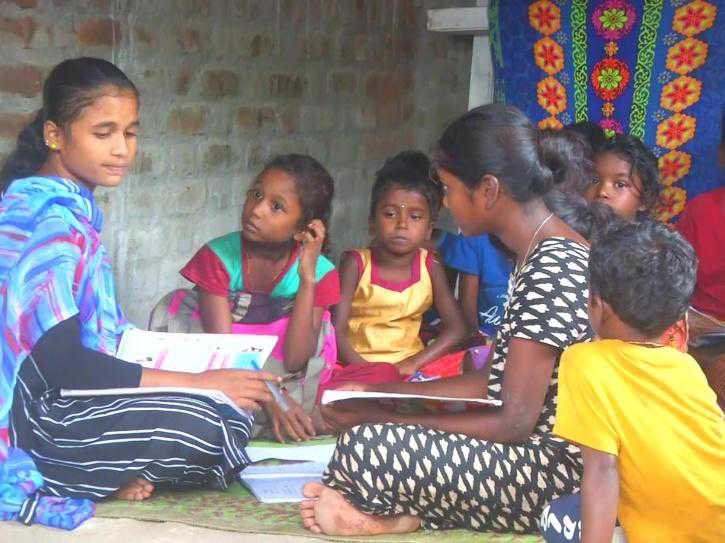 Where the digital network failed these tribal children in the southern part of India, their own stood to support them. Sandhya volunteers in teaching the kids of her village, Chinnampathy in Tamil Nadu. She is a graduate of B.Com, she is the only person from her village to have graduated college. Sandhya told India Today, "If it rains, we can't go to school. We only have one bus to our village and so after a certain age, people drop out of school."
Having gone through struggles herself, Sandhya knows how important a teacher and school is for growing children. So she volunteered to teach the children by herself, so they don't lag behind due to school closure. Sandhya said "When I was a child, I had no one to help me study. These children here have me to help them study."
One must ask the children from a remote rural or economically backward area, how it feels to not have the proper learning opportunities. The pandemic took more than the ability to roam about freely, it snatched away the ability to go to school for children on a global level. While it is easier for families with better income to support their child's online learning, most rural and financially challenged families are struggling.
The Indian government did start many projects for such students, but even learning via a television channel or free online course needs some basic gadgets and network connection. Many remote villages, like the tribal village, Chinnampathy, can not find enough network strength to have their children sit in front of a television and learn via the education channels.
On being asked how her classes are enduring she said, "The children come and ask me very freely all their doubt and they are not afraid of me. I see these children learning well and answering all the questions when I ask them."
Youth like Sandhya, who appreciate and signifies the work educators do and want to help the cause, are the future of the education sector!