The Child Labour Amendment Bill 2016 has failed the children of India.
The Child Labour (Prohibition and Regulation) Amendment Bill, 2016, though has completely banned employment of children below the age of 14 years, however, allows children to work in family enterprises. The fact remains that their education will get affected with an increased chance of dropping out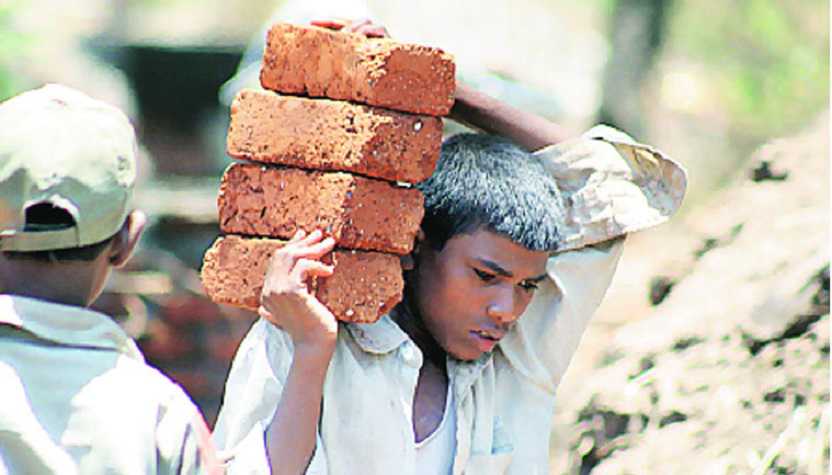 If your life revolves around working for a corporate or being a housewife or even a student the chances are that you will rarely meet even one of the 33 million children from the age group of 0-18 years and are working as child labourers. That doesn't mean that they do not exist, much less the fact that they are at the precipice of losing their chance at education or making a decent life.
Most of these children are engaged in the unorganised and un-regulated sector. High levels of poverty and unemployment, in addition to a lack of an adequate social security net, compel parents to allow their children to work in hazardous occupations.
The good news is that the government has finally amended the Child Labour (Prohibition and Regulation) Amendment Bill, 2016, although it took the administration 30 years to do so; the bad news is that the amendment has left a gaping hole and it may not after all protect these children.
Though the bill rightly completely bans employment of children below the age of 14 years, it has neatly made an exception that allows children to work in family enterprises. This guiding thought here being education and work can go hand in hand for children. This thought, however, goes against the spirit of the Right to Free and Compulsory Education (RTE) 2009.
The fact is that even if children work in family enterprises it will affect their education and learning outcomes, as well as their health and overall development. If working along with studies, these children face issues of inattentiveness, fatigue and lesser attendance at school and lack of playtime with peers in and after school. These children actually are left with no option but to hold on to their economic roles, so essential to their family's survival. Once they start earning, the chances of these working children returning to school decrease dramatically.
To check this hypothesis, CRY (Child Rights and You) analysed the census data and it revealed that close to 1.4 million child labourers in India in the age group of 7-14 years cannot write their own name. It translates into close to 33% of child labourers in this age group being illiterate. Even among those children who work for less than 6 months a year in the family economy, a shocking 2 million have compromised on their education.
The government justifies the allowance for children to work in the family set-up as it will not be in a typical "employer-employee" relationship. However, there is enough evidence to contradict this argument, given the definition of family and family enterprise under the act. For the purpose of this law, "family'' in relation to a child means his mother, father, brother, sister and father's sister and brother and mother's sister and brother; and family enterprise means any work, profession or business performed by the members of the family with the engagement of other persons.
If these definitions were to be followed, they actually open up a range of work settings for a child. Take, for instance, the sugarcane industry where children load and unload sugarcane from the truck and clean the cane. Children are also involved in tasks such as collecting and making bundles of sugarcane for further selling or feeding cattle. These children not only face hazards related with the occupation, but are also exploited in what clearly becomes an employee-employer relationship.
Additionally, this definition has the potential to become a loophole for trafficking. The tragic fact is that in most cases of trafficking of children, the perpetrator is a close family member or community member.
While the government cites the preservation of social fabric and learning of traditional occupations as reasons behind allowing children to work in family enterprises, however, there is a great possibility of an occupation being affixed with one's caste wherein children are bound to their traditional family occupations and not given an opportunity to learn new employable trades as part of their education.
Now that the new legislation is in place, it will be interesting to know how the government plans to ensure that working children get enough time to sleep, play and study. And how will the state verify that the child is actually working for the family enterprise, within the family set-up and not abused?
Although the government has increased the punishment and penalty for the violators, poor prosecution rates and conviction of child labour cases still plague our system. We have consistently witnessed weak implementation of the Child Labour (Prohibition and Regulation) Act, 1986, and the amendment does not incorporate significant measures to improve it. Actually, we fall short of resources for implementation. So how do we ensure the safety of these children?
To begin with, the government should have banned child labour in its entirety, without any exceptions. It would have been a beginning towards the vision of transforming India had the child labour act been viewed as social legislation rather than just another labour law.
28th edition of CBSE Sahodaya Schools Conference begins at Vadodara
The 28th National Annual Conference of Sahodaya School Complexes on the theme of Education 4.0-Reinventing
Education 2030 and beyond begins.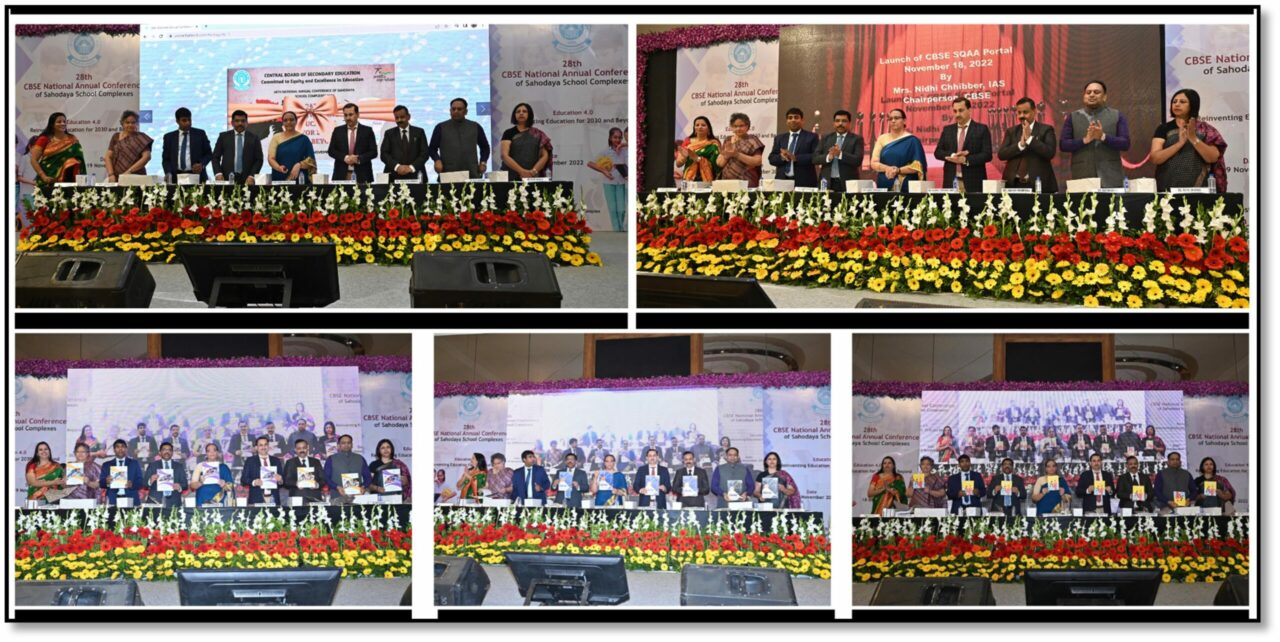 The 28th National Annual Conference of Sahodaya School Complexes (2022) began on 18th November 2022. This year the conference is being held in collaboration with Gyan Sarovar Sahodaya –The Central Gujarat CBSE Schools Sahodaya Complex.
The theme of the conference is "Education 4.0: Reinventing Education for 2030 and Beyond" with the objective to sensitize school leaders and prepare them for the era of education 4.0 with the necessary changes in the design of curriculum and pedagogy.
Sub Themes
Social dynamics and development of education
School Leadership for futuristic schools
Technology is indispensable for education
Capacity Building of teachers
AI in school education
Creative Learning
Positioning curriculum for 2030 and beyond
Moving from Transactional Leadership to Transformational Leadership
Building Learning Communities
Schooling Vs. Education: Bridging the gap for a better India for 2030 and beyond
Community School Partnership for quality education
This year's conference is hosting the representatives of more than 200 Sahodaya School Complexes and educationists from around the world in a two-day event at Vadodara.
Principals from 800 plus CBSE affiliated schools in the country and abroad, academics, and senior officers of the Board are participating in this two-day conference which will dwell upon various themes such as Community School Partnership, Schooling versus Education, Technology for Education, Artificial Intelligence in Education, Building Learning Communities, Leadership, Creative Learning, and Capacity Building of Teachers.
The inaugural session of the conference began with the address of the Chairperson CBSE Smt. Nidhi Chhibber highlighting the roles and responsibilities of school principals and administrators in realizing the objectives of NEP 2020 and making schools future ready.
A number of publications prepared by the Board were also launched by the Chairperson, on this occasion.
Conference Souvenir
A compilation of the probable best practices received from different schools across the country in the area of curriculum, pedagogy, capacity building of teachers, school leadership, school community partnership, and use of technology.
CBSE SQAA Portal
As per NEP 2020 recommendations, CBSE has developed a 'School Quality Assessment and Assurance (SQAA)' Framework based on 7 domains covering all the aspects of school functioning and can be useful as a tool for accomplishing individual and institutional excellence.
Practice Books in Science and Mathematics have been developed for Students of classes IX and X in the subjects of Mathematics and Science to strengthen the skills and competencies of students and help them apply the learned concepts in real-life situations and draw inferences.
These workbooks present a series of questions organised as themes, mapped to concepts from the curriculum of the respective class.
Item Banks
The board has designed and developed Competency Focussed Practice Questions aligned to the NCERT curriculum in the subjects of English, Mathematics, Science, and Social Science for Class X students to test conceptual understanding and application.
SAFAL Assessment Frameworks for grades 3, 5, and 8 were also launched today in the subjects of Language (English/Hindi), Mathematics, and EVS/Science. These include domains, strands, and competencies, and define learning outcomes at various proficiency levels.
PRAYOG
Pradhanacharya Yojna for Growth, has been designed in view of the important role of the Principals in the effective implementation of NEP 2020 in CBSE schools and covers various themes such as Innovative Pedagogy, Competency Focussed Education, Experiential Learning, Art integrated learning, Story Telling and Sports Integrated Learning, Systemic Reforms via initiatives such as SAFAL, HPC, SQAA, and Competency-based assessments, and other topics like Peer Education and Life Skills, Inclusive Education, Environmental Education, Pedagogy Leadership and Expectations from Principals.
Skill Education
A number of Skill Modules for Class VI-VIII on Travel and Tourism, Marketing, Media, Beauty & Wellness, Design Thinking, and Innovation were also launched today along with new modules for classes IX-XII in Library and Information Science, Cost Accounting, Early Childhood Care and Education.
Hand Book on Positive Parenting – A Ready Reckoner
The Board has always been sensitive and proactive regarding the mental health and wellness of students. Positive Parenting – A Ready Reckoner has been brought out by CBSE with the hope of adding value to the nuances of parenting and nurturing skills in a very simplistic and easy-to-follow manner. This publication by no means attempts to undermine the concerns and care of the parents already in place but may help in deepening the understanding and in building positive relationships amongst schools, parents, and students. The contents have been carefully curated post-COVID challenges and include topics such as the Mental and Emotional Wellness of Children, Parenting the Pre- teens, Gender Equality and Child Abuse Protection, Children with Special Needs, Online Learning for Parents, and more.