The HRD ministry is hosting a mega conference on school education this month
The HRD ministry has planned a mega-conference on school education in May. The conference will cover key areas like introduction of technology to contain drop-out rates, the frequency of the NAS and setting up of Teacher Education Institutes.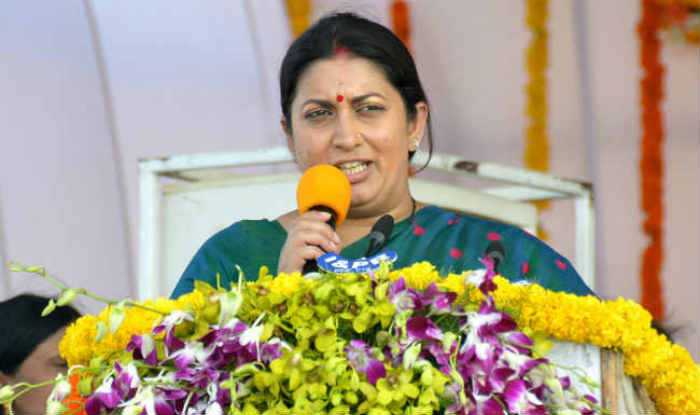 While the broad contours of the New Education Policy (NEP) are out, one can't help but wonder how the gargantuan task of implementing so many systemic level changes would be achieved.
It seems that the upcoming major conference organised by the Central government with the states' education ministers is a step in that direction. On the agenda are a variety of issues including introducing technology solutions like child tracking system and other systemic changes. "The ministry is planning to hold a major conference on school education in mid-May, where various issues would be discussed with education ministers of states. Latest technology solutions would also be showcased," a senior functionary in the HRD ministry said here today.
Last week, HRD minister Smriti Irani had taken to a social network and tweeted about some of the initiatives that her ministry is working on. Interestingly, her tweets were mocked by Manish Sisodia and others.
"Introducing a child tracking system for over 200 million children all across the country to track movement class to class, identify drop outs," Irani tweeted on Saturday about the new initiatives taken by her ministry. Irani also announced the development of an expenditure portal that will aggregate all sources of school education data in India. Also on the anvil, is the first of its kind portal dedicated for Teacher Education Institutions which will ensure transparency and grading.
Irani said that her ministry is supporting states in building composite schools by rationalising stand alone schools with low enrolment and one teacher.
"Smaller schools are either mentored by larger schools in same geographical area or are merged in the interest of students," she had tweeted.
Importantly, the National Assessment Survey (NAS) which was normally done once in 3 years by NCERT will now be an annual exercise. NAS, henceforth, will be competency based, she had said, adding that states are to do assessment in all schools from classes I to VIII.
Gender Inclusive Holistic Education in NEP
The NEP focuses on 'Equitable and Inclusive Education' which reverberates the idea that no child should be left behind in terms of educational opportunity because of their background and socio-cultural identities.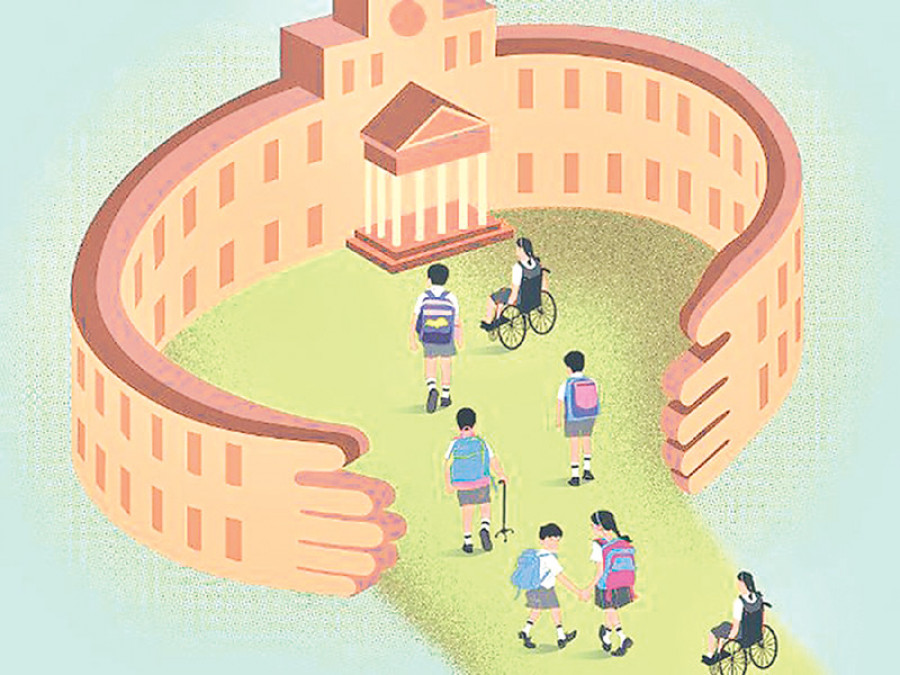 The National Education Policy 2020 envisages an inclusive and structural change in the educational system. It focuses on 'Equitable and Inclusive Education' which reverberates the idea that no child should be left behind in terms of educational opportunity because of their background and socio-cultural identities. It has taken into account the concerns of the Socio-Economically Disadvantaged Groups (SEDGs) which includes female and transgender individuals, Scheduled Castes, Scheduled Tribes, OBCs, minorities, and other categories. This policy aims at bridging the social category gaps in access, participation, and learning outcomes in school education.
The National Council of Educational Research and Training (NCERT) is implementing the Adolescence Education Programme (AEP) as part of the National Population Education Project (NPEP). One of the learning outcomes of AEP is to make the learners aware of the concerns of adolescence, i.e. process of growing up during adolescence & HIV/AIDS, and to inculcate in them a positive attitude regarding these concerns.
Further, the aspects related to gender-inclusive holistic education are covered through age-appropriate integration in different textual materials in the school curriculum, as well as in training and resource materials on the Health and Wellness of School Going Children, especially under the aegis of the School Health Programme under Ayushman Bharat.
As per UDISE+ 2019-20, a total of 61214 transgender children are enrolled in schools, of which 5813 and 4798 transgender children are enrolled in Class 10 and Class 12 respectively.
Department of School Education and Literacy (DoSEL), Ministry of Education is implementing Samagra Shiksha which is an overarching programme for the school education sector extending from pre-school to class XII and aims to ensure inclusive and equitable quality education at all levels of school education. Samagra Shiksha reaches out to girls, and children belonging to SC, ST, Minority communities, and transgender.
Further, National Education Policy (NEP) 2020 also identifies transgender children as Socio-Economically Disadvantaged Groups (SEDGs) and provides for equitable quality education, inter-alia, for all such students. This includes provisions for assisting transgender children in gaining access to education, and support for community-based interventions that address local context-specific barriers to transgender children's access to and participation in education, thereby aiming to eliminate any remaining disparity in access to education (including vocational education) for children from any gender or other SEDGs.
Additionally, under NISHTHA (National Initiative for School Heads' and Teachers' Holistic Advancement), a nationwide integrated teacher training program for teachers under Samagra Shiksha, teachers are trained on the relevance of Gender Dimensions in the Teaching and Learning Process which helps teachers to use and adapt learning activities that foster gender sensitive classroom environment.