The link between storytelling and cognitive development in children
In engaging with the characters of the stories and the narrative, children are able to appreciate points of view other than their own and develop finer sensibilities. They begin to appreciate goodness, humour, bravery and beauty of the characters in stories before they really experience and…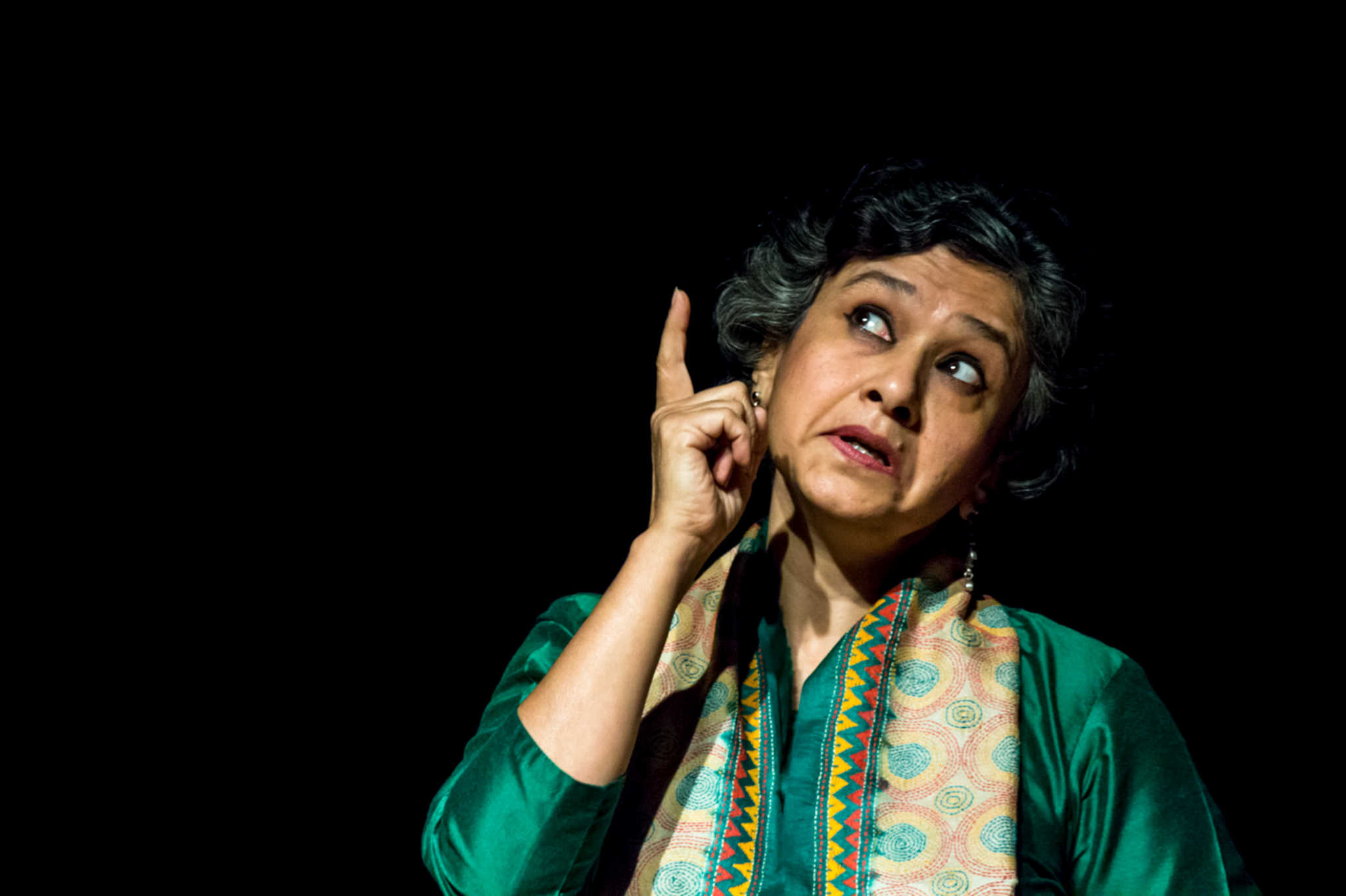 When I was growing up, stories, storytelling, reading of story books, exchanging of anecdotes, listening and sharing happened very organically. There was no need to categorise or discuss it or measure the development through these activities in terms of mental processing. But the world today is very different. Attention spans are short, multi-tasking is the need of the hour and we do not want to spend our time and energy doing anything which does not provide value to our growth and well-being. So now, the traditional pastime of storytelling has to be examined under a microscope and the strands of its importance gently separated and displayed. What came naturally to people of all ages needs to be plated and displayed like a gourmet delicacy because, if we don't do so, we are in danger of losing it and its multifarious benefits completely.
Stories have always been an integral part of our existence and the glue that connects all humanity. The ability to listen to, comprehend and tell stories has a facilitative effect on cognitive processes and personal development. Understanding of narrative involves very complex mental activity and children who engage in listening to or reading stories, greatly enlarge their strategies for grasping meaning, their knowledge and understanding of the world around them and their imaginations. And yet, we often think of storytelling only as a form of entertainment and remain oblivious to the full impact of its importance.
Children take to stories like fish to water. Their natural curiosity, sense of fun and openness to new ideas and out of the box scenarios make fertile ground for creating, listening to and telling stories. So for the magic of stories to work and the organic learning thereof to happen, we adults need only to be eager listeners, enthusiastic tellers and dynamic travellers, dropping all boundaries of time and space, ready to take off with our young explorers to the boundaries of their imagination.
While encouraging children to tell stories provides the obvious benefits of improving their expressive language skills like diction, pronunciation, voice modulation, pausing and stressing, there are deeper benefits as their self-confidence is bolstered and they develop the valuable skill of effective communication. Children have an amazing ability to make up a story as they are telling it. So if they are not told to 'be quiet' all the time, their imagination can weave scintillating tales. A healthy imagination developed in childhood is associated with problem solving, openness to new ideas, out of the box thinking and risk taking – all valuable assets in life as an adult too. When creating and telling stories, children take on different roles and try out different language uses, all of which help them on the journey from being externally regulated to internally regulated in cognition. In the school curriculum, giving children the space to create and tell stories is often sacrificed at the altar of reading and writing. Yet ironically, skills developed through storytelling and listening to stories also extend to enhance skills needed for effective reading and writing.
The classroom inadvertently becomes a place where each child is judged based on his ability to perform tasks set by teachers. In such a setting, the experience of listening to a story is a great equalizer. Listeners can participate fully without the fear of being judged or ridiculed. Stories enhance their motivation to learn and their receptivity to learning. Research shows that even students with low motivation and weak academic skills are more likely to listen, read, write and work in the context of storytelling.
Effective communication entails not just speaking but good listening skills too. There are several mental processes simultaneously at work while listening. When a child grows up listening to stories, a love for language and the richness of its usage develops naturally, improving comprehension, vocabulary, grammar, pronunciation, sequencing and associated skills. In the hush that falls as a child listens to a story being told, he is keenly focused on forming mental pictures and scaffolding his own learning, connecting the dots of prior knowledge, experience and his own reasoning. Social skills, persistence, engagement, how to take turns speaking, how to listen to others effectively, how to read between the lines, are all skills which are sharpened by regularly listening to stories.
In engaging with the characters of the stories and the narrative, children are able to appreciate points of view other than their own and develop finer sensibilities. They begin to appreciate goodness, humour, bravery and beauty of the characters in stories before they really experience and know these qualities themselves. A sense of aesthetics also starts developing. As we become a more intolerant, more divided society, there is an urgent need to inculcate these values in children, and they cannot be taught as part of the explicit curriculum. Storytelling is a time-honoured way of doing this naturally.
It is my firm belief that reading, telling and listening to stories is not an idle pursuit but an urgent need of our times. Its far reaching effects can equip our children with not only the 4Cs of communication, collaboration, creativity and critical thinking vitally required for success, but enhance their emotional intelligence as well so that they are more responsible and sensitised global citizens, with a high happiness quotient, aware of their place in the world and responsibilities as a human being, beyond just earning a livelihood.
About the Author:
Valentina Trivedi is an alumna of The Doon School, she was the first woman to be on the executive committee of the Doon School Old Boys' Society and is the Editor Emeritus of their quarterly magazine, 'The Rose Bowl.' She has used her storytelling talent to write and perform stories for adults as well as children: as a Dastango (performance artist of the recently revived ancient art form of Urdu storytelling, Dastangoi), a scriptwriter for TV shows and films, director of documentaries and a senior copy writer in advertising. She enjoys writing in both Hindi and English.
This article was originally published in the Anniversary (August 2017) issue of ScooNews magazine. Subscribe to ScooNews Magazine today to have more such stories delivered to your desk every month.
11 Free Mental Health Courses for Teachers
These free online courses on mental health will help teachers continue their development and improve the lives of their students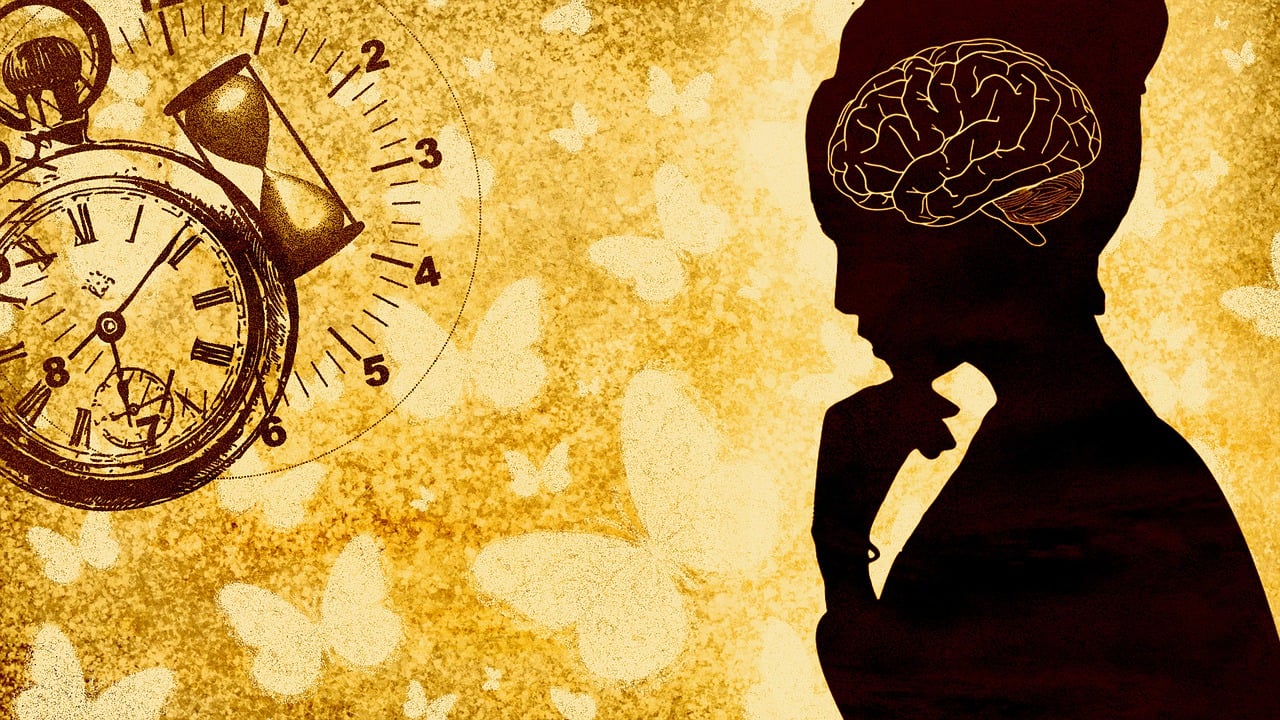 This article is a compilation of free mental health courses that seek to inspire teachers on handling mental health issues and provide mental health education and become better counsellors. 
What is mental health?
Mental health refers to people's cognitive, behavioral, and emotional well-being. It can be defined as a state of well-being in which an individual recognizes his or her abilities, can cope with everyday stresses, work productively, and contribute to their community.
"You don't have to be positive all the time. It's perfectly okay to feel sad, angry, annoyed, frustrated, scared, and anxious. Having feelings doesn't make you a negative person. It makes you human."

Lori Deschene
This article covers free online mental health courses. Some of these are available with free certification whereas a few allow you to learn for free, and charge a fee for the certificate.
Be There Certificate
The Be There Certificate is a free, self-paced learning experience designed to increase mental health literacy and provide the learner with the knowledge, skills, and confidence needed to safely support anyone who may be struggling with their mental health.
The Be There Certificate is offered by Jack.org, a Canadian youth mental health charity, in partnership with the Born This Way Foundation.
You can download a PDF of your certificate after completing all six modules of the free Be There Certificate online course.
Introduction to adolescent mental health
This course aims to raise awareness of mental health and a range of adolescent mental health problems. It has been designed with the latest research evidence in mind. It aims to provide you with the tools to explore different approaches which will help you reflect on the different ways that you can identify a young person who is struggling and consider how they can access support.
You will get a free Open University digital badge for completing the course and passing the quizzes! The badge can be displayed, shared, and downloaded as a marker of your achievement. 
Managing Happiness
What is happiness? What makes you happy?' Can you get happier through study and effort?
This, Harvard University designed course, answers these questions and shows you how you can use the answers to build a happier life. It introduces you to the modern science of human well-being and shows you how to practice it.
While the course is free to attend, you can get a verified certificate for $149 (on edX).
"Over the course of the past decade, there's been increased willingness to recognize mental health as an essential part of one's well-being."

Nicole Spector
Mental Health Training for Teachers
This free online training course will help you identify mental health issues in adults and children in a school setting.
This course trains you to recognize mental health problems in colleagues or students in a school setting. When you recognize mental health signs or symptoms, you can offer help or refer them to professionals. This course discusses the complexity of mental health and equips you with the skills to support others to manage their mental health effectively.
A digital certificate is available on successful course completion for €21.00.
Making sense of mental health problems
In this free course, Making sense of mental health problems, you will learn about how key perspectives in the field have made sense of mental health problems. By directly relating key perspectives to a case study, you will reflect on how the medical perspective, psychological perspective, and social need perspective come to make sense of mental ill-health.
A free statement of participation is issued on completion of this course.
The Science of Well-Being
This course by Yale will engage you in a series of challenges designed to increase your own happiness and build more productive habits. 
As preparation for these tasks, the instructor reveals misconceptions about happiness, annoying features of the mind that lead us to think the way we do, and the research that can help us change. 
Enrollment in this course is free, however, certification is available on a paid basis.
Supporting children's mental health and wellbeing
After studying this course, you should be able to:
understand the influences on mental health in young children aged 0–5

identify the factors that contribute to good mental health in children

explore national and global influences on children's mental health

develop knowledge about strategies and interventions to improve mental health in children

examine how adults and society can support children's mental health and well-being.
Enrolling in this course will give you the opportunity to earn an Open University digital badge. Badges are not accredited by The Open University.
"Things not to say to someone with mental illness: Ignore it. Forget about it. Fight it. You are better than this. You are overthinking."

Nitya Prakash
Suicide Prevention
This course explores the science of suicide research, prevention, and intervention.  
Topics will include terminology, epidemiology, historical and contemporary theories of suicide, modern approaches to suicide research, empirically supported approaches to prevention and intervention, and the lived experiences of those with suicidal thoughts and attempts.
Enrollment in this course is free, however, certification is available on a paid basis.
Teach Mental Health Literacy
In this course, educators will learn how to apply this classroom-ready, web-based, modular mental health curriculum resource as well as develop their own mental health literacy. 
Educators can then use this resource to successfully address mental health-related curriculum outcomes designed to be delivered by teachers to students aged 12 to 19.
Participation in this online course is free. An optional certificate of completion is available for $50 (Please select this option when you register as it cannot be selected once you finish the course).
Talk to Me: Improving mental health and suicide prevention in young adults
This course will help you learn strategies to improve the mental health of young people in your life, recognise concerning behaviours, and feel better prepared to have conversations about mental health.
Key topics in this MOOC include understanding contributing factors to poor mental health, how to talk about addressing poor mental health, and strategies to increase mental fitness.
Enrollment in this course is free, however, certification is available on a paid basis.
Mental Health and Nutrition
Interested in the fascinating interrelation between food and brain health?
This course is for you! This course is based on world-leading research into the links between nutrition and mental well-being. The course will cover evidence supporting the premise that eating better, and taking additional nutrients when appropriate, can improve mental health for many people.
Enrollment in this course is free, however, certification is available on a paid basis.