The Morocco hinterland is shining as education reaches out to Berber girls
Morocco NGO Education For All (EFA) is creating a massive difference in the lives of indigenous Berbers who are sending their girls to school. They have realised that educated women are the key to breaking the vicious poverty cycle.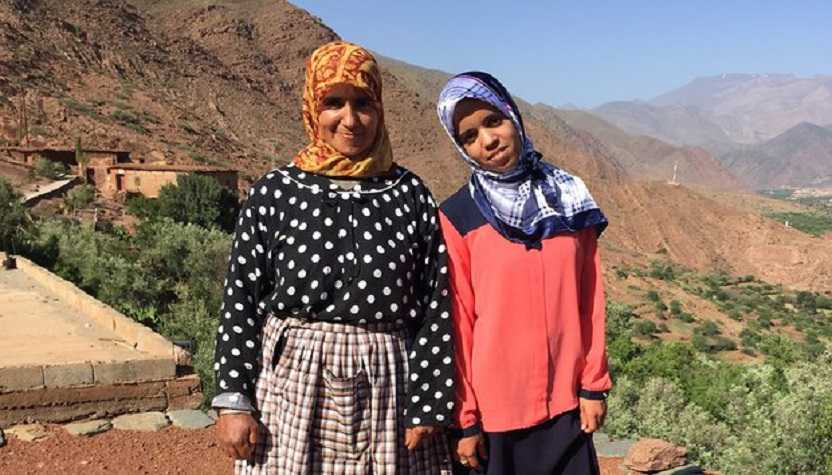 Just like music and art are universal in nature, so is the hunger for education and the intuitive grasp of illiterates over the benefits it can offer to overall uplift their lives. Consequently, every where people are struggling to gain education or if not possible then to at least make it available to their children. A similar scenario is being played out deep in Morocco's High Atlas mountains, in the hamlet of Tazalt.
In one of the small reddish-brown stone houses, Malika Boumessoud, 38, is serving sweet mint tea and looking at a photo of herself while shaking her head at how old she looks. In the next room, where 5 of her 6 children all sleep on 2 single mattresses on the floor, even as her eldest daughter Zahra, 19, is participating in a bold new experiment that could transform the lives of the girls and young women in the region. Unlike the vast majority of girls in the mountains, Zahra is being granted the gift of education.
For the past 7 years, Zahra bas been calling the boarding house run by Education For All (EFA) her home. Located in the town of Asni, 56 kilometres away, the house is a mere 5-minute walk from the school she has been attending since the age of 12. In September, she is hoping to go to university in Marrakech. Her mother, who married at 16, is acutely aware of how different her daughter's life could have been had Zahra followed most other girls in the valley and finished her schooling at 12.
I still wish I had gone to school," says Malika. "Even after all these years of marriage and having all my children, I still regret not finishing my education. I don't go out of the village; I just stay in the house day after day. I feel like a bird without any wings."
Rural Morocco is replete with such stories. Illiteracy rates for rural women and girls are as high as 90%. Girls, especially those in areas such as the High Atlas, are more likely to drop out after primary school. World Bank figures show that only 26% of girls from rural areas enrol for secondary education.
Even within the rural areas, these problems plague the Amazigh disproportionately, commonly known as Berbers, the indigenous people of Morocco. Even though the Berbers were adaptive and embraced Islam and began speaking Arabic after the conquests of the seventh century, the Berber culture and dialects of the Tamazight language have survived, especially in the High Atlas. At school, lessons are in Arabic, which for most Berber children is their second language, if they have been taught at all. Unsurprisingly, they do poorly compared with Arabic children.
But the language problem aside, in rural areas the distance to secondary schools is the biggest barrier, especially for girls. Khalid Chenguiti, education specialist at Unicef Morocco says: "Girls' education, especially at secondary level, remains a challenge. There are many reasons for this, including the fact that schools are often poorly equipped with washrooms and sanitary facilitation, transportation is often difficult and, in some areas, girls are still required to support domestic tasks and face sociocultural barriers for completion of higher secondary education. These factors often disproportionately affect girls in rural areas."
Chenguiti explains why it's a crucial problem to solve: "Providing girls with an education helps break the cycle of poverty: educated women are less likely to marry early and against their will; less likely to die in childbirth; more likely to have healthy babies; and are more likely to send their children to school."
EFA came up with the solution to bring the girls to the schools, an approach which is beginning to change the lives of Berber girls in a way that could eventually transform the region's future. EFA boarding houses, which are run solely by Berber women, provide accommodation, healthy food, support with homework and extra French and English lessons. The results are already telling an average pass rate for all academic years is 97%.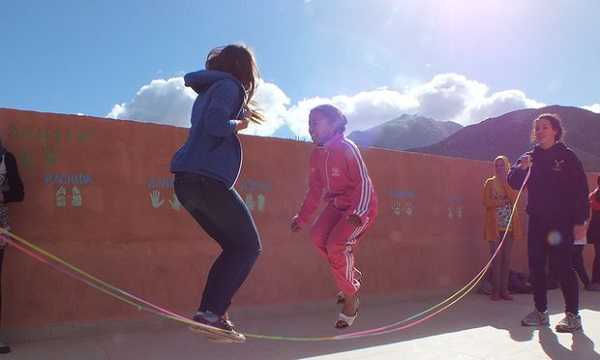 Understandably, Zahra is very happy for the chance that has been handed to her: "At primary school, I really enjoyed studying but I knew there was little chance I would get to go to secondary school. When I was selected [by EFA], I was so happy. I was really nervous when I first got to the boarding house but I feel like I have found myself since being there.
"I believe I will now have a good future and will be able to improve things for my family. My parents have been so supportive. They wanted me to have a better life than the one they have had. My first year of university will be very hard," she says. "I'm sure, as it's a very different life there, but I think it will be good for me."
Cut to Marrakech, which looks, sounds and feels like a different planet compared to the mountain villages. Here Khadijah Ahedouami, 21, knows exactly how Zahra is feeling. 3 years ago she was in the same position. She has no regrets for choosing to stay away from her family for education, but it has been far from an easy road.
"I actually failed my first year," she says. "Coming to Marrakech and studying all these new subjects was a hard thing for me to do, especially because I had only just got used to learning in Arabic, but at university everything is in French. I also had to get used to living in the city which is so different."
Besides battling the culture shock, she was also coming to terms with her mother's death. She passed away when Khadijah was still in upper secondary school and soon afterwards she lost her brother-in-law. "I had some family problems and my father had just remarried following the death of my mother.
"Even though it was a year and a half after she died, my first year was the hardest time because I was living away from home. With everything going on, I thought 'if I push myself with my studies, I'm going to lose my mind', so I decided it was OK to take things slowly and repeat my first year."
Khadijah was one of the 10 girls who went to live in Asni with EFA when the first house opened 9 years ago. She was encouraged by her mother who passionately wanted her to have an education because she had grown up in Casablanca, where it's normal for girls to be in school. But they first had to persuade her father.
She says: "My father agreed we could go to see the house and when we found it, he thought it seemed OK and liked Latifa, the house mother. He asked if I wanted to stay, and of course I said, yes. Studying is my purpose in life."
9 years later, Khadijah is not only the most educated girl in her village but also the most educated in the whole valley. So respected is she that when she is home villagers come to her house to ask for advice on problems with their businesses or families.
She says: "In my final year of school, I started to prepare my parents for the idea that I might go to university. By then, my parents trusted me but they only did because I earned it. During my years with EFA, I learned how to talk to people, how to spend my money, and how to stay respectable. And because other families look to me as an example when trying to decide whether to send their girls to school, I feel like I have to act very responsibly so they know education doesn't make you go off the rails."
Maryk Stroosnijder, one of the founders of EFA, says: "I think it is quite hard for the first girls because others look up to them, but the attitudes are slowly changing. The first parents took a risk and now we have parents begging us to take their girls."
Nor is Stroosnijder surprised to hear about Zahra's mother feeling like a bird without wings because, she says, many mothers feel the same. "But," she adds, "they are giving their daughters wings."
*This article originally appeared in www.theguardian.com
World Students' Day: Celebrating Young Indian Entrepreneurs Shaping the Future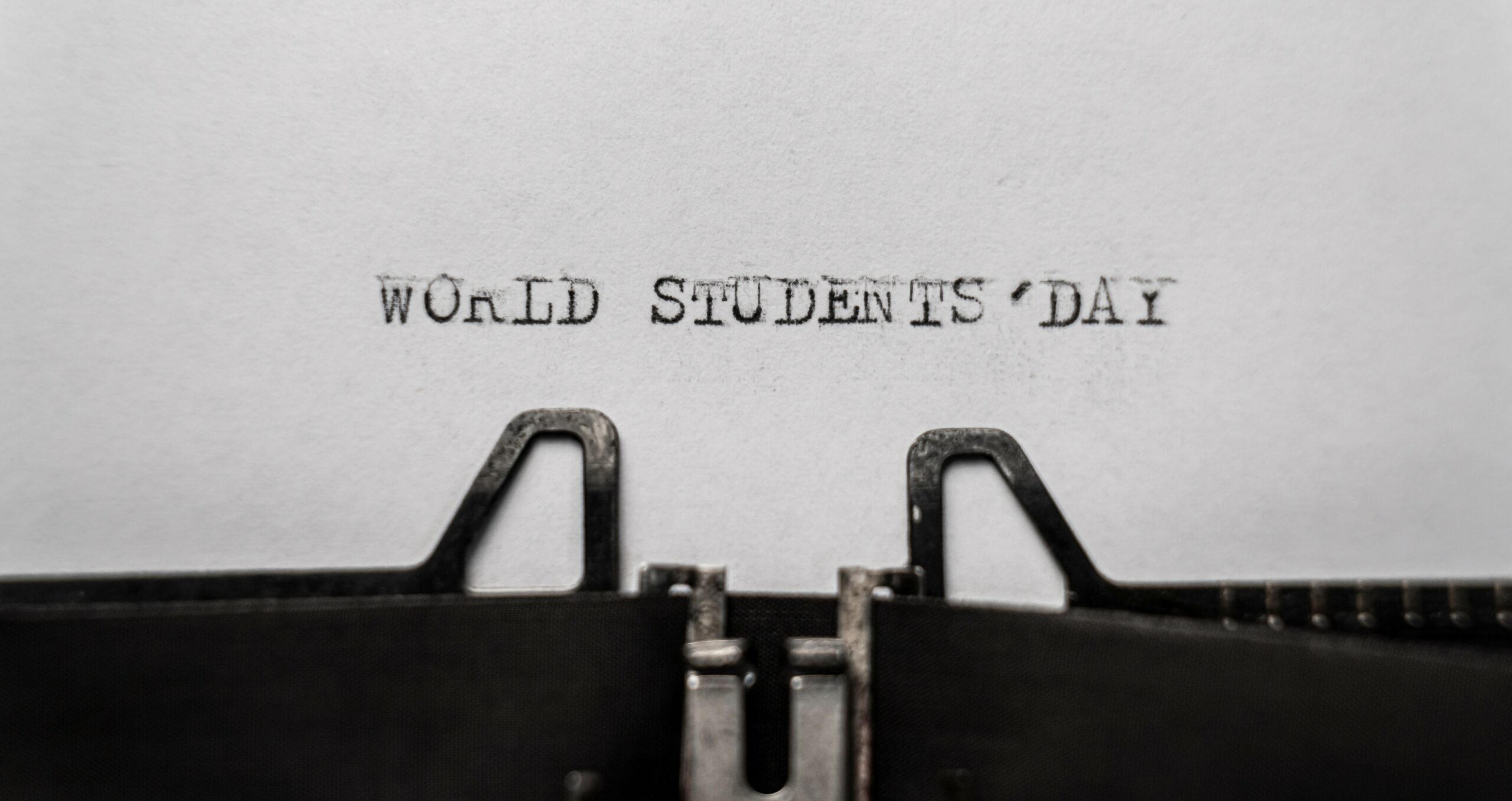 On the occasion of World Students' Day 2023, celebrated on 15th October 2023, we are showcasing stories of student entrepreneurs who are nothing less than an inspiration. They have left their indelible mark on the world through their work and innovation
Student entrepreneurs are young people who start their own businesses while pursuing their education. They are driven by their passion, creativity, and innovation to solve problems and create value in the market. Student entrepreneurship is a growing phenomenon in India, as more and more students are taking up the challenge of becoming their own bosses. According to the Global Entrepreneurship Monitor (GEM) Report 2020-21, approximately 81 percent of youth in India reported having the skills and knowledge needed to start a business. A survey by Amway India also revealed that over 60 percent of students in the country consider entrepreneurship as a good prospect for earning a livelihood. Some of the successful student entrepreneurs in India include Ritesh Agarwal of OYO Rooms, Bhavish Aggarwal of Ola Cabs, and Kunal Shah of Freecharge. Student entrepreneurship can be a rewarding career option for young Indians who want to make a difference in the world.
Aadit Palicha and Kaivalya Vohra are the young entrepreneurs behind Zepto, India's fastest-growing delivery platform that promises to deliver anything within 10 minutes. The duo met as childhood friends in Dubai and later enrolled in Stanford University, where they dropped out to pursue their dream of building a disruptive startup.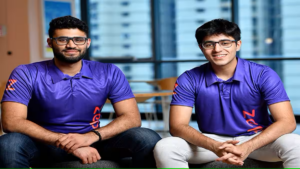 Zepto was launched in Mumbai in 2021, amid the COVID-19 pandemic, when the demand for online delivery services was soaring. The company leveraged its network of hyperlocal warehouses and delivery partners to offer a wide range of products, from groceries and medicines to electronics and fashion, at affordable prices and lightning speed. The company soon attracted the attention of investors and customers alike, reaching a valuation of $200 million in just one month of operation. By the end of 2022, Zepto had become a unicorn, valued at $900 million, and expanded to over 20 cities across India. The company also made history by making its co-founders the youngest billionaires in India, with Aadit Palicha's net worth estimated at Rs 1,200 crore and Kaivalya Vohra's at Rs 1,000 crore.
Palicha, just 23-year-old and Vohra, in his early 20's have also been recognized for their achievements by various prestigious platforms, such as Forbes' 30 Under 30 for Asia, Times of India's Unstoppable 21, and Wikitia. They are regarded as the rising stars of the Indian startup ecosystem and an inspiration for many aspiring entrepreneurs.
Tilak Mehta is a 15-year-old entrepreneur who founded Paper n Parcels, a delivery platform that offers same-day delivery services within the city at low costs. He started his business when he was 13 years old, after facing a problem of getting his books delivered from his uncle's place. He came up with the idea of using the Mumbai Dabbawalas, who are known for their efficient and reliable delivery of lunch boxes, to deliver other items as well.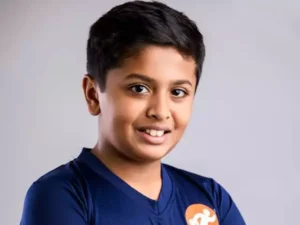 Paper n Parcels has grown to become one of the most successful startups in India, with an annual turnover of Rs 100 crore. The company provides shipping and logistics solutions to various businesses, using its online platform and network of partners and suppliers. Paper n Parcels also offers value-added services such as parcel tracking, order management, and shipping insurance.
Tilak Mehta is an inspiration for many young aspiring entrepreneurs in India. He has been recognised by various prestigious platforms such as Forbes' 30 Under 30 for Asia, Times of India's Unstoppable 21. He is also a TEDx speaker and the youngest Forbes panellist. He believes that age is no barrier to innovation and success.
Divya Gandotra Tandon is a rising star in India's entrepreneurial landscape. She is the founder and director of Scoop Beats Private Limited, a company that provides digital media solutions and content creation services. She is also the chief operating officer of ASTNT Technologies Private Limited, a company that offers web development, app development, and digital marketing services.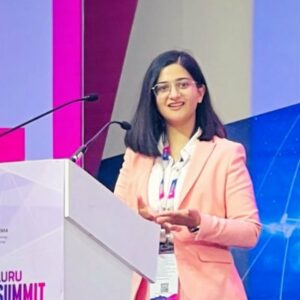 Divya started her career as a tech YouTuber at the age of 13, with a channel named Technical Divya. She later changed it to Tech Divya, which has over 30 thousand subscribers. She has collaborated with brands like Aquaconnect, Lazy Gardener, Coolpad, Infinix, and ASCENT Technologies. She has also attended launch events and confidential meetings of various tech companies.
Divya is not just an entrepreneur but also an influential figure in various domains. She is also the chairperson of the KiranPrakash Social Welfare Foundation, a role that reflects her commitment to giving back to society and making a positive impact.
Pranjali Awasthi is a teenage prodigy who has made a mark in the world of AI with her startup, Delv.AI She founded the company in 2022, when she was just 15 years old, and has raised nearly Rs 4 crore in funding at a valuation of Rs 100 crore.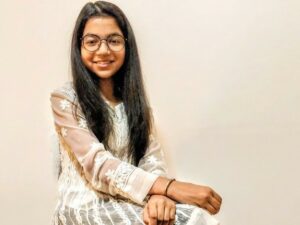 Awasthi's passion for technology and entrepreneurship was inspired by her father, who is a computer engineer and taught her coding when she was seven years old. She moved from India to Florida when she was 11 years old, where she got access to computer science classes and competitive math programs. She also landed an internship at the research labs of Florida International University, where she worked on machine learning projects.
Advait Thakur is a young and dynamic entrepreneur who has made a name for himself in the Indian tech industry. He is the founder and CEO of Apex Infosys India, a company that provides innovative solutions in automation, networking, and digital media. He is also a computer programmer, an AI researcher, and a tech influencer.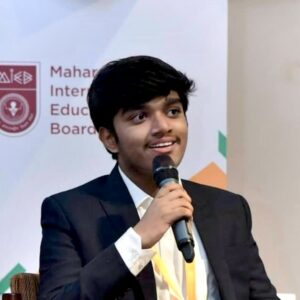 Advait's passion for technology started at an early age. He launched his first website at the age of nine and became a Google, Bing, and Hubspot certified professional. He has worked with Google's AI and Cloud Platform for several years and has developed various applications and projects using them. He has also collaborated with brands like Aquaconnect, Lazy Gardener, Coolpad, Infinix, and ASCENT Technologies.
Advait is not just a successful entrepreneur but also a social change-maker. He co-founded Crophle, a social enterprise that aims to improve the agricultural supply chain and empower small farmers. He is also the chairperson of the KiranPrakash Social Welfare Foundation, a non-profit organization that works for the welfare of underprivileged children and women.