These Educators, Who Accept Plastic as Fees, Share Their Unique Pedagogy With Us
Read our exclusive interview with Parmita Sarma & Mazin Mukhtar, the founders of Akshar Foundation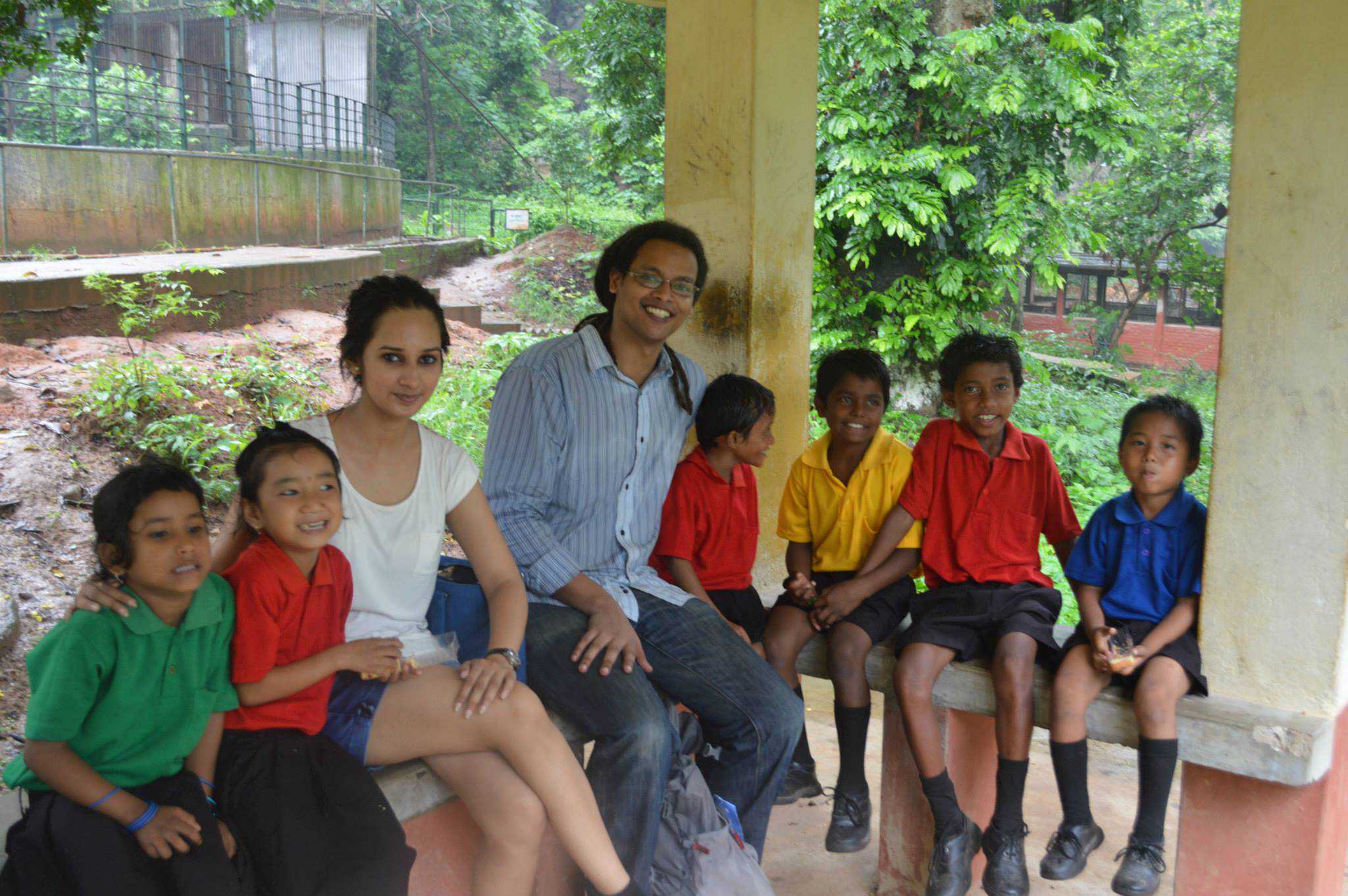 Parmita Sarma, an ex-TATA institute student, and Mazin Mukhtar, a New Yorker, met in 2013 and soon realised their mutual passion for teaching. Together, they created the most amazing education model to solve multiple problems like illiteracy, strayed-off teens, plastic pollution, and sustainability in the state of Assam, India, and named it AKSHAR FOUNDATION.
ScooNews spoke to the founding duo that is not just concerned about its students in the school but also about their families, poor living conditions, nutrition and now their safety amidst the COVID-19 outbreak.
Excerpts:
1. From where do your students collect/get the recyclable plastic waste? Do you have any guidelines? Also, what kinds of transformations have you noticed in your students and the environment after this model came into practice?
Students are required to bring clean, dry plastic waste from their homes (biscuit packets, etc.). Parents segregate the plastic waste for them and send it to school with their kids on the school bus. We recommend about 25 pieces each week, but if they are consuming less then it is no problem as long as they participate to some degree. This has the effect of parents developing a habit of segregating plastic waste and eliminating the habit of burning plastic.
It is usually after school that the teenagers are employed in collecting plastic from homes and businesses near the school. The impact is small, but we believe that if every school adopts similar policies, the plastic menace can be eliminated from India.
2. We're impressed by your pedagogy style wherein older students teach the younger lot. Please talk about it.
Akshar Foundation's most innovative feature Meta-Teaching is designed to address the problem of teacher shortage and lack of parental support. Meta-Teaching is the training and employment of at-risk teens as teachers/coaches for younger students, under the supervision of a senior teacher. We teach students how to teach, and they become better learners in the process. Students are paid for teaching in tokens, which they exchange for food, clothes, sports equipment, hygiene products and school supplies. The more they learn, the more they earn, as they teach increasingly complex topics. This novel approach has yielded many benefits: Firstly, we have eliminated the practice of child labour among our students. Many students who formerly worked in a local stone quarry have opted to earn money by teaching instead. Second, employing teenagers as teachers has enabled us to arrange small classes, comparable to elite schools. This way, children with no parental assistance receive valuable, daily individual mentoring from seniors. And lastly, students acting as mentors become better learners by teaching and gain qualities like confidence, work experience, leadership skills, and a strong work ethic.
3. How do you manage to keep afloat Akshar Foundation economically, what sort of help do you receive?
Akshar Foundation is a charitable trust, funded by Motivation for Excellence, a Mumbai-based philanthropic organization, as well as by CSR funds from Oil India Limited.
4. How, according to you, the govt. or local people can help in your mission?
We are striving to implement the Akshar Education Model in government schools. We feel the local crowd has the potential to put pressure on their government officials to adopt this model and transform schools into centres for sustainable development. With the Akshar model, we can eliminate child labour and dropouts, and empower teens to solve the toughest social issues, while they receive a high-quality education and placement into a high-skill career. This is how India can educate 1 billion+ citizens and become the predominant world power.
5. How much has COVID-19 pandemic affected the education and life of children enrolled with Akshar Foundation?
COVID-19 has caused education to stall completely for our students and plunged many families into food insecurity. A majority of them live in bamboo houses where they can't even keep the books dry, let alone tablets or laptops for e-learning. We are continuing the learning via Whatsapp to some degree, but it is entirely insufficient. Akshar teachers are currently distributing food to students and their families, and we have delivered more than 60 tons of rice and 15 tons of potatoes so far. We are seeking to reopen the school as an essential Crisis Management Center because, for the students living in poverty, this school provides not only education, but also food, water, shelter from abuse, and healthcare.
6. What is the most satisfying aspect of your work? Would you like to share any close-to-your-heart story with us?
We have several students who used to labour in stone quarries or as woodcutters before they even turned 12. When they started in 2016, they didn't know the alphabets, they were violent bullies who were used to smoking, drinking, etc. Four years later, they have reached Cambridge, started studying for their Standard X examinations from NIOS, etc. More importantly, they now take excellent care of the young children and stray animals around them, they recycle and plant trees, they are leaders in their communities, and they are exceedingly decent, standing tall with self-respect. Today, they've become model students and model citizens. Seeing them fills us with overwhelming pride.
7. Lastly, what drove you and Parmita to start this organisation? If not Akshar, what do you think you both would be doing?
We both saw that the world was on the road to disaster and that education was the only way to change this course. We found our calling, and we can't really imagine ourselves doing anything else now. But we don't do it out of kindness or altruism; rather it is out of necessity if we want to have a peaceful and prosperous world for ourselves.
ScooNews applauds them and is very grateful for people like Parmita and Mazin who dedicate their time to causes that should not be subjected to an oversight. A true TEACHER WARRIOR knows where they are needed and would swim oceans for their beloved students.
https://www.aksharfoundation.org/team
World Students' Day: Celebrating Young Indian Entrepreneurs Shaping the Future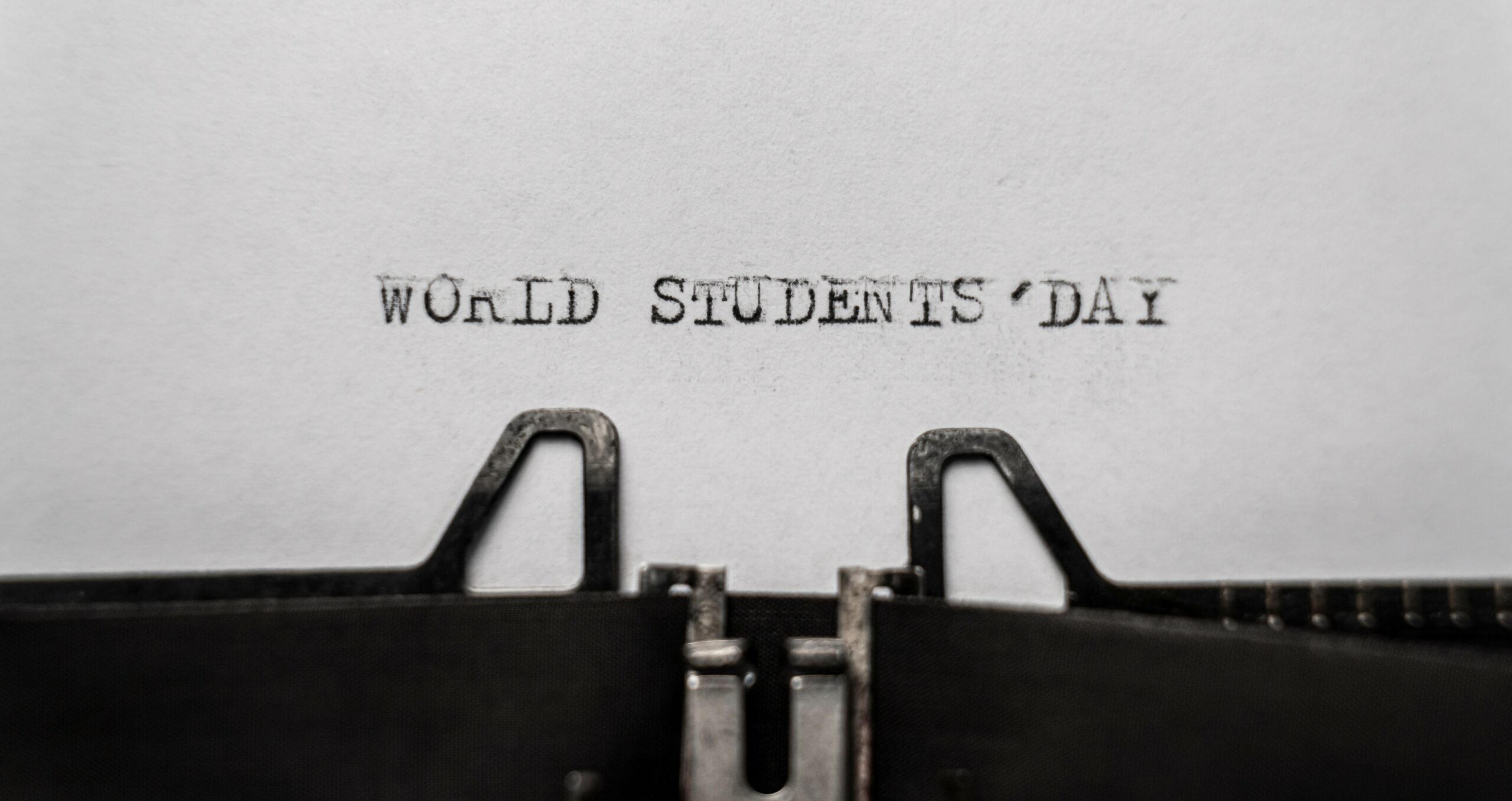 On the occasion of World Students' Day 2023, celebrated on 15th October 2023, we are showcasing stories of student entrepreneurs who are nothing less than an inspiration. They have left their indelible mark on the world through their work and innovation
Student entrepreneurs are young people who start their own businesses while pursuing their education. They are driven by their passion, creativity, and innovation to solve problems and create value in the market. Student entrepreneurship is a growing phenomenon in India, as more and more students are taking up the challenge of becoming their own bosses. According to the Global Entrepreneurship Monitor (GEM) Report 2020-21, approximately 81 percent of youth in India reported having the skills and knowledge needed to start a business. A survey by Amway India also revealed that over 60 percent of students in the country consider entrepreneurship as a good prospect for earning a livelihood. Some of the successful student entrepreneurs in India include Ritesh Agarwal of OYO Rooms, Bhavish Aggarwal of Ola Cabs, and Kunal Shah of Freecharge. Student entrepreneurship can be a rewarding career option for young Indians who want to make a difference in the world.
Aadit Palicha and Kaivalya Vohra are the young entrepreneurs behind Zepto, India's fastest-growing delivery platform that promises to deliver anything within 10 minutes. The duo met as childhood friends in Dubai and later enrolled in Stanford University, where they dropped out to pursue their dream of building a disruptive startup.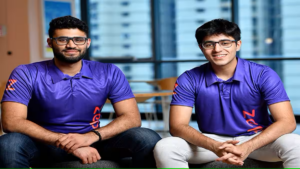 Zepto was launched in Mumbai in 2021, amid the COVID-19 pandemic, when the demand for online delivery services was soaring. The company leveraged its network of hyperlocal warehouses and delivery partners to offer a wide range of products, from groceries and medicines to electronics and fashion, at affordable prices and lightning speed. The company soon attracted the attention of investors and customers alike, reaching a valuation of $200 million in just one month of operation. By the end of 2022, Zepto had become a unicorn, valued at $900 million, and expanded to over 20 cities across India. The company also made history by making its co-founders the youngest billionaires in India, with Aadit Palicha's net worth estimated at Rs 1,200 crore and Kaivalya Vohra's at Rs 1,000 crore.
Palicha, just 23-year-old and Vohra, in his early 20's have also been recognized for their achievements by various prestigious platforms, such as Forbes' 30 Under 30 for Asia, Times of India's Unstoppable 21, and Wikitia. They are regarded as the rising stars of the Indian startup ecosystem and an inspiration for many aspiring entrepreneurs.
Tilak Mehta is a 15-year-old entrepreneur who founded Paper n Parcels, a delivery platform that offers same-day delivery services within the city at low costs. He started his business when he was 13 years old, after facing a problem of getting his books delivered from his uncle's place. He came up with the idea of using the Mumbai Dabbawalas, who are known for their efficient and reliable delivery of lunch boxes, to deliver other items as well.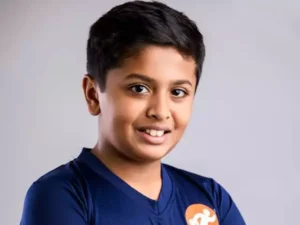 Paper n Parcels has grown to become one of the most successful startups in India, with an annual turnover of Rs 100 crore. The company provides shipping and logistics solutions to various businesses, using its online platform and network of partners and suppliers. Paper n Parcels also offers value-added services such as parcel tracking, order management, and shipping insurance.
Tilak Mehta is an inspiration for many young aspiring entrepreneurs in India. He has been recognised by various prestigious platforms such as Forbes' 30 Under 30 for Asia, Times of India's Unstoppable 21. He is also a TEDx speaker and the youngest Forbes panellist. He believes that age is no barrier to innovation and success.
Divya Gandotra Tandon is a rising star in India's entrepreneurial landscape. She is the founder and director of Scoop Beats Private Limited, a company that provides digital media solutions and content creation services. She is also the chief operating officer of ASTNT Technologies Private Limited, a company that offers web development, app development, and digital marketing services.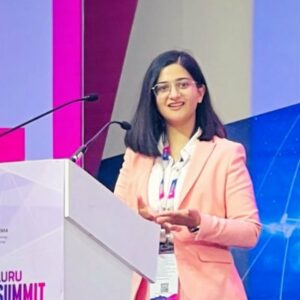 Divya started her career as a tech YouTuber at the age of 13, with a channel named Technical Divya. She later changed it to Tech Divya, which has over 30 thousand subscribers. She has collaborated with brands like Aquaconnect, Lazy Gardener, Coolpad, Infinix, and ASCENT Technologies. She has also attended launch events and confidential meetings of various tech companies.
Divya is not just an entrepreneur but also an influential figure in various domains. She is also the chairperson of the KiranPrakash Social Welfare Foundation, a role that reflects her commitment to giving back to society and making a positive impact.
Pranjali Awasthi is a teenage prodigy who has made a mark in the world of AI with her startup, Delv.AI She founded the company in 2022, when she was just 15 years old, and has raised nearly Rs 4 crore in funding at a valuation of Rs 100 crore.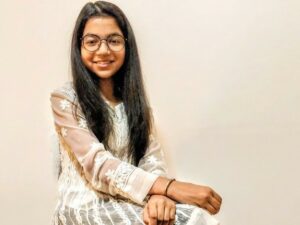 Awasthi's passion for technology and entrepreneurship was inspired by her father, who is a computer engineer and taught her coding when she was seven years old. She moved from India to Florida when she was 11 years old, where she got access to computer science classes and competitive math programs. She also landed an internship at the research labs of Florida International University, where she worked on machine learning projects.
Advait Thakur is a young and dynamic entrepreneur who has made a name for himself in the Indian tech industry. He is the founder and CEO of Apex Infosys India, a company that provides innovative solutions in automation, networking, and digital media. He is also a computer programmer, an AI researcher, and a tech influencer.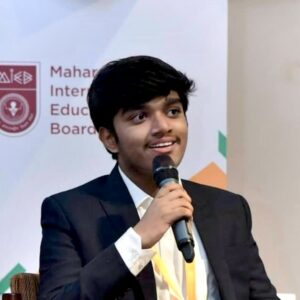 Advait's passion for technology started at an early age. He launched his first website at the age of nine and became a Google, Bing, and Hubspot certified professional. He has worked with Google's AI and Cloud Platform for several years and has developed various applications and projects using them. He has also collaborated with brands like Aquaconnect, Lazy Gardener, Coolpad, Infinix, and ASCENT Technologies.
Advait is not just a successful entrepreneur but also a social change-maker. He co-founded Crophle, a social enterprise that aims to improve the agricultural supply chain and empower small farmers. He is also the chairperson of the KiranPrakash Social Welfare Foundation, a non-profit organization that works for the welfare of underprivileged children and women.