This blind girl opened the UNs eyes to problems faced by Indian women.
Swarnalakshmi Ravi, a visually impaired girl, has addressed the UN assembly twice, once for highlighting violence against women and the second time she was speaking for developing the education system of the country.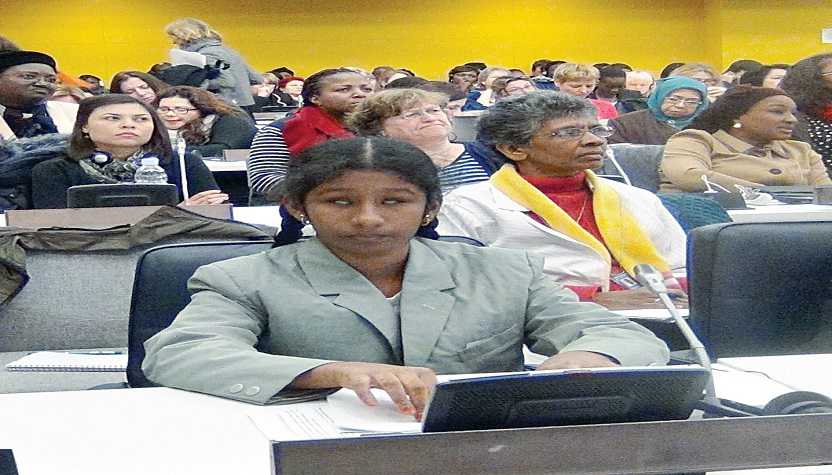 Ask Swarnalakshmi Ravi about any administrative term and she will reel it out as if it was right there at the tip of her tongue. A visually impaired girl, who has made her way to the UN assembly twice in the same year, she has big plans for the country's education system.
The Political Science student from Chennai dreams of developing an inclusive education system in the true sense of the word 'inclusive' where everyone is given an equal opportunity. "All my life, I have been treated as a 'special' student. I went to a special school, had special teachers and expected to have friends of my own special kind. There was so much 'special' that it made me feel excluded. I want to remove that," she says. It was the Children's Parliament, which gave Swarnalakshmi the necessary confidence and the realisation that she was no less than other students.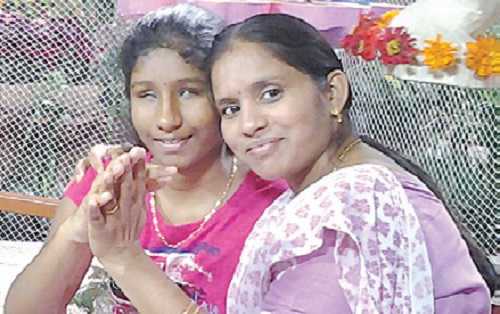 "I'm a self-conscious person so I wondered if I could be perfect at this or not. My mother always told me that if you go into a mission you should be perfect for it and I did not want to let her down. One day, I told myself I had to do this," she says. Turns out, she was perfect for the position. She was selected as the Finance Minister of the Parliament.
Merely a month into her selection and she was on the streets heading relief work after a cyclone hit Tamil Nadu in 2014. From collecting funds and allotting it to families hit by the disaster, Swarnalakshmi really came into her own. Her next step was something that would make anyone nervous — giving a speech at the UN. But Swarnima, as her mother fondly calls her, was ready and confident.
"Our Parliament provided a good platform to speak and overcome my fears. The only difference I felt was that there was a sense of responsibility. I felt that people needed me to speak about their problems," she says. Since then, she has visited the UN twice. Once she was highlighting the violence against women and the second time she was speaking for developing the education system of the country.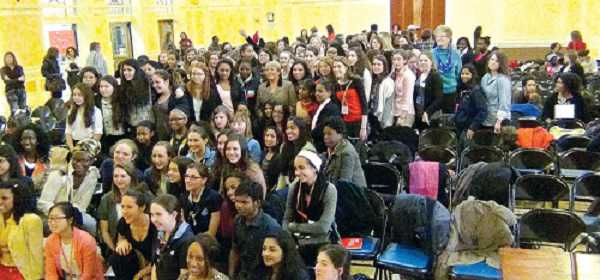 Drawing from her own experiences, she thinks that schools and colleges in India are simply not equipped to accommodate students with special needs. "After finishing X standard in a special school that was 30 km away from my home, I wished to enter a regular school. Everyone denied me admission in spite of having good marks only because they did not have any proper facilities or trained special teachers," she recalls. But that will not deter her. Back in Chennai and oozing with confidence, Swarnima aspires to crack Civil Services and ensure that every school and college has the facilities needed to give specially abled students education.
This Young Woman From A Tribal Village Is Teaching The Children While Schools Are Closed
The only graduate of a Tamil Nadu village has volunteered to teach the children of the village while the pandemic persists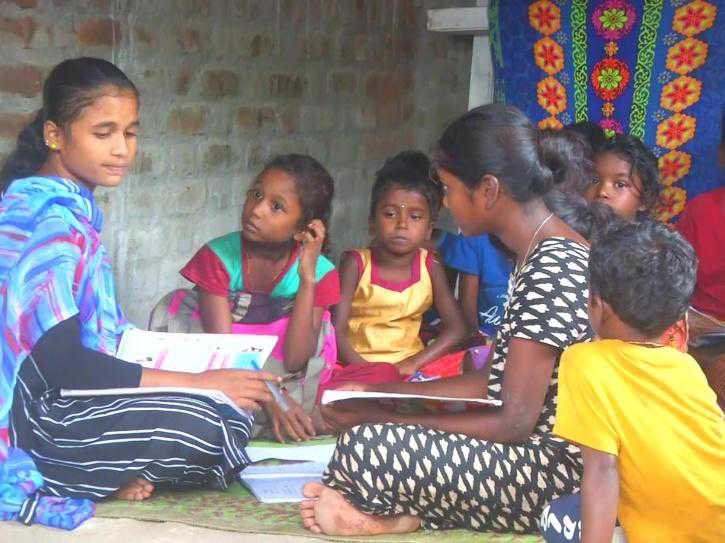 Where the digital network failed these tribal children in the southern part of India, their own stood to support them. Sandhya volunteers in teaching the kids of her village, Chinnampathy in Tamil Nadu. She is a graduate of B.Com, she is the only person from her village to have graduated college. Sandhya told India Today, "If it rains, we can't go to school. We only have one bus to our village and so after a certain age, people drop out of school."
Having gone through struggles herself, Sandhya knows how important a teacher and school is for growing children. So she volunteered to teach the children by herself, so they don't lag behind due to school closure. Sandhya said "When I was a child, I had no one to help me study. These children here have me to help them study."
One must ask the children from a remote rural or economically backward area, how it feels to not have the proper learning opportunities. The pandemic took more than the ability to roam about freely, it snatched away the ability to go to school for children on a global level. While it is easier for families with better income to support their child's online learning, most rural and financially challenged families are struggling.
The Indian government did start many projects for such students, but even learning via a television channel or free online course needs some basic gadgets and network connection. Many remote villages, like the tribal village, Chinnampathy, can not find enough network strength to have their children sit in front of a television and learn via the education channels.
On being asked how her classes are enduring she said, "The children come and ask me very freely all their doubt and they are not afraid of me. I see these children learning well and answering all the questions when I ask them."
Youth like Sandhya, who appreciate and signifies the work educators do and want to help the cause, are the future of the education sector!