Sneh Lata Hooda, 71 spends her entire pension to educate underprivileged children.
After retiring from Delhi Administration in 2006, she told her family not to expect anything from her including financial support as she intended to spend all her pension on educating poor kids.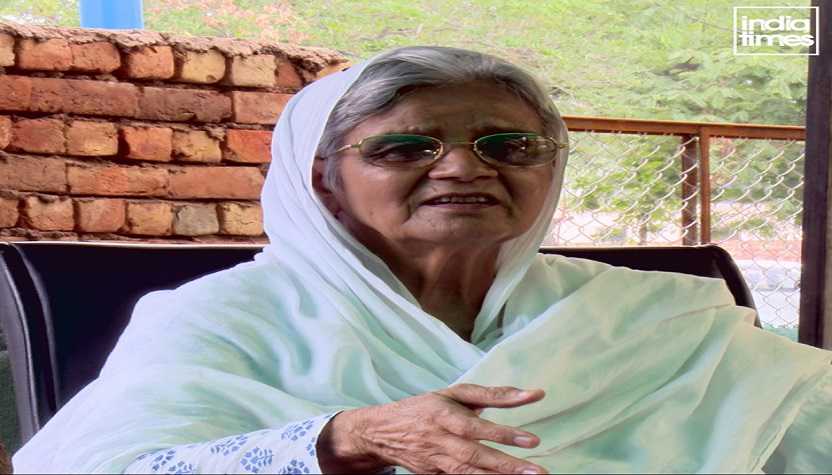 Generally when people retire at the age of 60, they allow themselves to rest and take things easy. An occasional holiday, a new hobby, more time with the grandchildren that mostly sums up their new lives. But Sneh Lata Hooda, aka 'Gaurav Maa' refused to let her flame die down, instead she stepped out of her world to help those who can't help themselves.
The small school on the sidelines of a road that leads to Huda City Centre from Golf Course Road in Gurgaon is an edifice to selfless dedication and devotion to education.
"When I retired from my service in Delhi Administration in 2006, I told my family that I have done enough for you and from now on, I won't contribute anything financially because I want to spend my pension on education of poor kids," said Sneh Lata Hooda, the 71-year-old philanthropist who has been spending her entire pension on educating poor kids.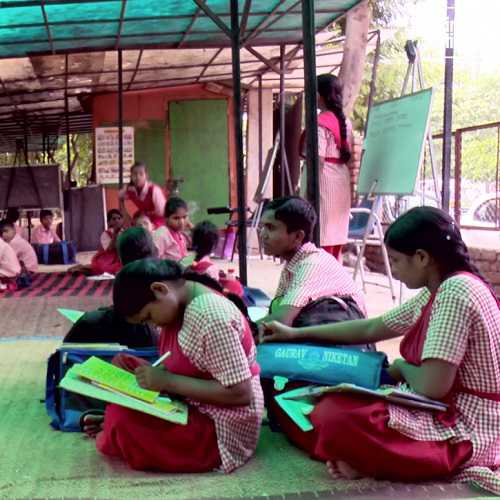 Like the majority of her ilk who dream about bringing change, Hooda too started alone. "Initially I started with 10 odd children of slum dwellers, maids and other people who do menial jobs. I didn't have stationary, therefore I started to make them learn how to write alphabets of Hindi and English in sand. Problems did come and marred my quest but I didn't surrender," says Hooda whose school student numbers have now swelled up to 500 odd students; that too with proper school dress and stationary.
"I never asked for favours. But yes some people came, saw my work and helped. I am thankful to them. Slowly some people and later firms saw my work and started helping me. Last year, one private firm funded for the uniform of the students," added Hooda whose school teaches students up to grade VIII and later she helps them in securing admission in proper school in lower classes.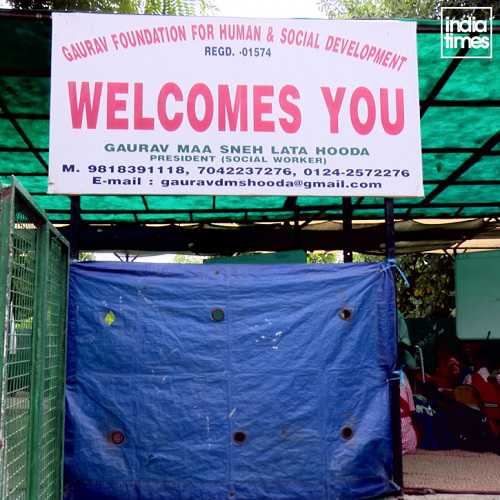 Early in her journey she realised that only formal education wasn't going to be enough for these children from poor families, they also needed training in vocational courses.
"After lots of efforts, I have joined hands with private schools and now they will teach my kids computer. I have also joined hands with organisations that can help my kids with learning sewing and stitching. Vocational courses help children to start earning at an early age especially girls who bound to get married at an early age," added Hooda.
Though Hooda is well past 70 years of age, yet she refuses to step off the metal and wants to continue doing this as long as she is alive. "These kids are my own now and I don't want to give up on them because I want these kids not only to help themselves but also their next generation. After all only education can bring change " said Gaurav Maa.
Archana Surana to represent India at the CUMULUS Global Association
Archana Surana, Founder & Director of the ARCH College of Design & Business, has been elected to the 8th CUMULUS Executive Board (2022-2025).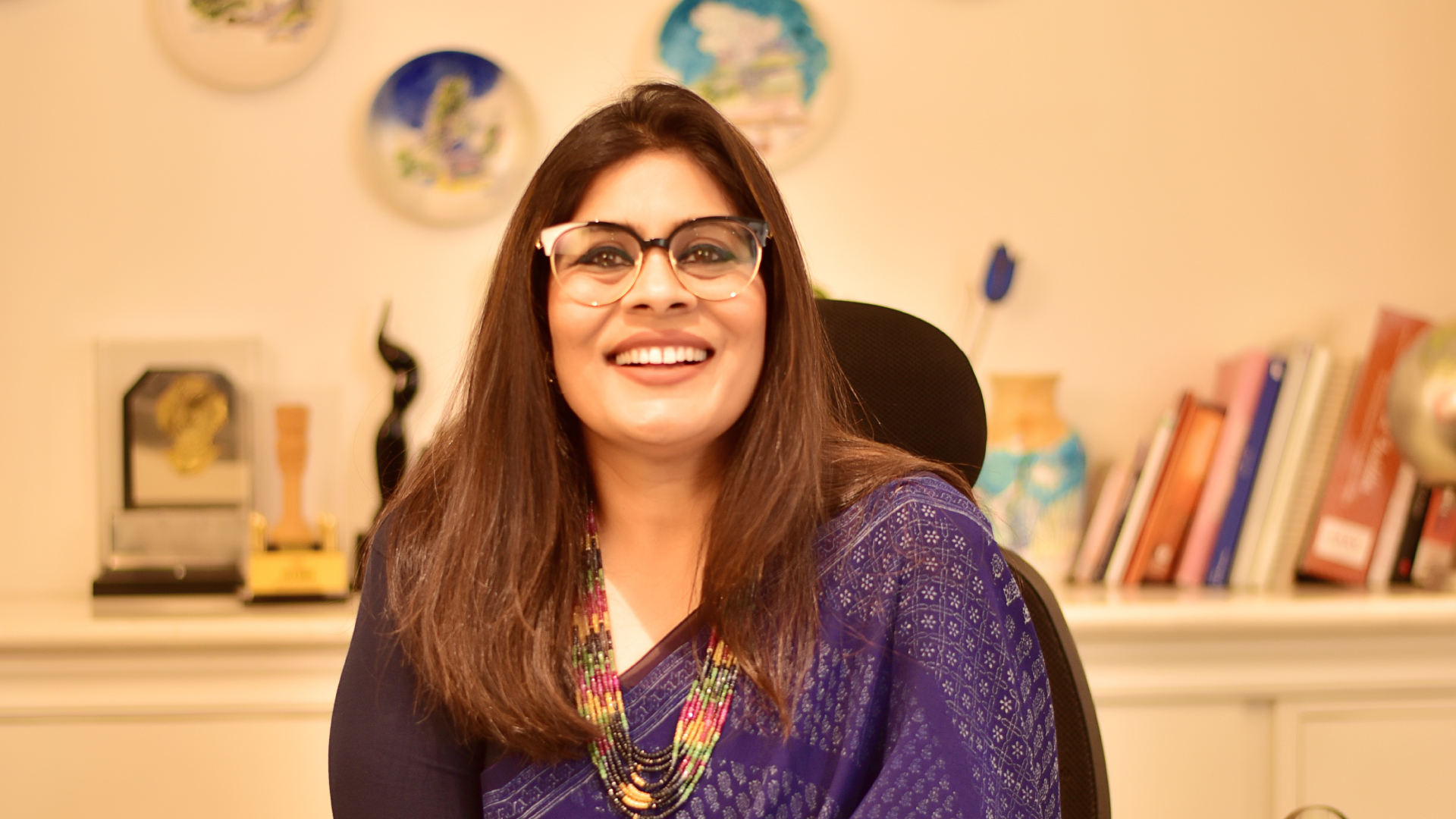 Archana Surana, Founder & Director of the ARCH College of Design & Business, has been elected to the 8th CUMULUS Executive Board (2022-2025).
CUMULUS is the leading global association of Art, Design Education & Research. It represents a dynamic ecosystem with 350+ member institutions in 60+ countries.
She said, "I was nominated for candidacy to the Board by the Presidential Candidate Lorenzo Imbesi, a Full Professor from the Sapienza University of Rome, Italy. 356 universities from 66 countries voted & today I am part of the 11 diverse members of the Executive Board, led by Prof. Lorenzo Imbesi." She represents India among the 11 countries on the Board.
Regarding the opportunities her representation would bring to Design Education in the country she said that through this dynamic forum and platform for knowledge exchange and best practices she would be able to bring in committed advocacy for the positive role of designers and creators.
"I am an ardent advocate of the essential and positive role that designers and the Creative Industries can play towards helping shape a sensitive, empathetic, and better world. I would be initiating cooperation and collaboration from industry bodies and fellow higher education institutions of design, architecture, and engineering from India towards this purpose and further strengthen the 'Women in Design' initiative of Cumulus, alongside building a mentorship model within the CUMULUS network."
About Archana:
A Woman Entrepreneur & Educationist for the past 27 years in the modern fledgling state of Rajasthan in India she has succeeded in firmly establishing and strengthening the perceptions and awareness of Design and Design Education in the country.
She has worked closely with the community via social projects, design intervention projects, and mentorship programs, and has contributed to the larger mandate of design & creative entrepreneurship on many levels through industry collaboration and as a member of the National Committee on Design India (2021-22) of the Confederation of Indian Industry (CII).
Also, being a US State Department and Rotary Foundation Alumnus, a Vital Voices Lead Fellow, and a Fortune and Global Ambassadors Program Mentee, she is supporting and mentoring women from all walks of professional life through the Women's Mentors Forum founded by her.