Meet the schools which are stars in their own rights.
The bleak government school scenario has a few exceptions where a handful of schools across India are consistently raising the bar, nurturing talent through innovative teaching, and setting students on course for higher education in reputed institutes.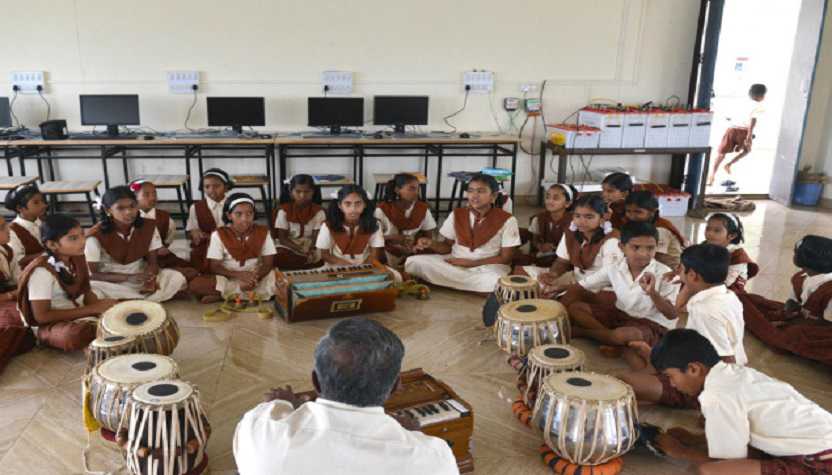 69 years after Independence, and India is still compelled to hang its head in embarrassment due to its illiteracy ratio. That's 282.6 million people aged 7 and above are non-literate in India, making it the largest such segment in the world. The recent report from the Human Resource Development Ministry, which lays down inputs for the Draft National Education Policy 2016, reveals a high gender gap in youth literacy and low retention rates, with 4 in every 10 children leaving school before Class VIII. The situation continues to be bleak for certain categories of children: children with disabilities, children in remote locations, migrant children and poor children.
India's government schools are an open book. It is known that they grapple against enormous odds. By the government's own admission, schools struggle with teacher absenteeism, high dropout rates, especially among girls, and poor teacher training. The yardstick for learning, meanwhile, continues to focus on rote. But this need not be the norm.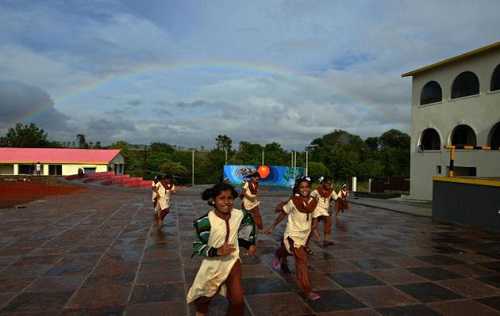 The extremely bleak scenario is mercifully lit up by a handful of government schools across the country that are consistently raising the bar, nurturing talent through innovative teaching, and setting students on course for higher education in reputed institutes.
In Kozhikode, Kerala, a girl's school has science labs installed by the Indian Space Research Organisation (ISRO). A higher secondary school in Kohima, Nagaland, has had the distinction of producing 2 chief ministers. At the Zilla Parishad School in Kenjal village outside Pune, students learn Hindustani music once a week.
Let us take a peek in the Zilla Parishad School, Kenjal, Maharashtra
In 2013, Govardhan Jaysingh Bathe was enrolled in the Zilla Parishad School in Kenjal, Pune, without many expectations. The boy had a mental disability and weak eyesight and wasn't expected to last long in a mainstream school.
Today, 3 years later, Bathe is in Class IV, he recites English poems and is running about happily on the slushy playground with his classmates.
"He was taken to school on his father's shoulder the first day. Now, he gets ready by himself and walks to school alone," says his proud grandmother Bhimabai.
The tiny hamlet of Kenjal is roughly 35 km from Pune on NH 4. It is home to only 2,000 inhabitants, but its Zilla Parishad School has earned it a place in the education hall of fame as it is possibly among of the first schools in Maharashtra to successfully implement Activity-Based Learning (ABL) for Classes I to IV. With its renovated building, open-air theatre, spacious cultural hall and bright classrooms, it has drawn the attention of the State's Education Department.
Says headmaster Jaygonda Patil, "It started in 2010 when some teachers were taken to Chennai for an introduction to ABL. Later, Pune Zilla Parishad ran a pilot project and our school was part of it." Special workshops were organised for 20 teachers with an aptitude for ABL in Mumbai's Bhabha Atomic Research Centre.
"Students are split into as many groups as available teachers, and not necessarily by age. They do the exercises prescribed on flashcards. Teachers observe progress and if found satisfactory, the student is promoted to the next level. There is no fear of missing a lesson if a student is absent for a day, as she can resume from where she left off," says Ratnamala Nigde, the Marathi teacher.
According to Patil, ABL has not only resulted in exciting changes in the students but has also brought them closer as a group. "They discuss, question, shake hands. Govardhan's acceptance among students is a result of that."
The villagers have seen visible changes in their wards and are so delighted with their progress that they recently pooled together ₹2 crore for the renovation of the school building. "We can sense the improved confidence in our children. Students from surrounding villages are joining our school, some have even left private schools," says Ganesh Bhalgare, a gram panchayat member.
Although the government claims that like Kenjal, 11,000-odd schools in Maharashtra are using ABL, but teachers differ. "The government is not too keen on ABL because it needs some investment from the government's side," says Kishore Darak, Pune-based independent researcher. This could be roughly ₹100 per student per year. Darak points out that constructing a school building with people's money should not become the norm. "It sounds good but also points to the government's failure."
Such is the popularity of the school that over 15,000 people from across the country, mostly government officers, teachers and enthusiasts, have visited the school since 2011. "We may not produce IIT toppers but that will happen eventually. At first, we want to bring students out of the age-old rote process of learning. We want to ensure students learn by themselves," says Patil.
Teacher Warriors 2022: Ranjitsingh Disale – The Accidental Teacher
When he was appointed for his first post as a teacher, he found himself in a remote village, looking for a school that did not exist. This is the story of Ranjitsinh Disale, the accidental teacher.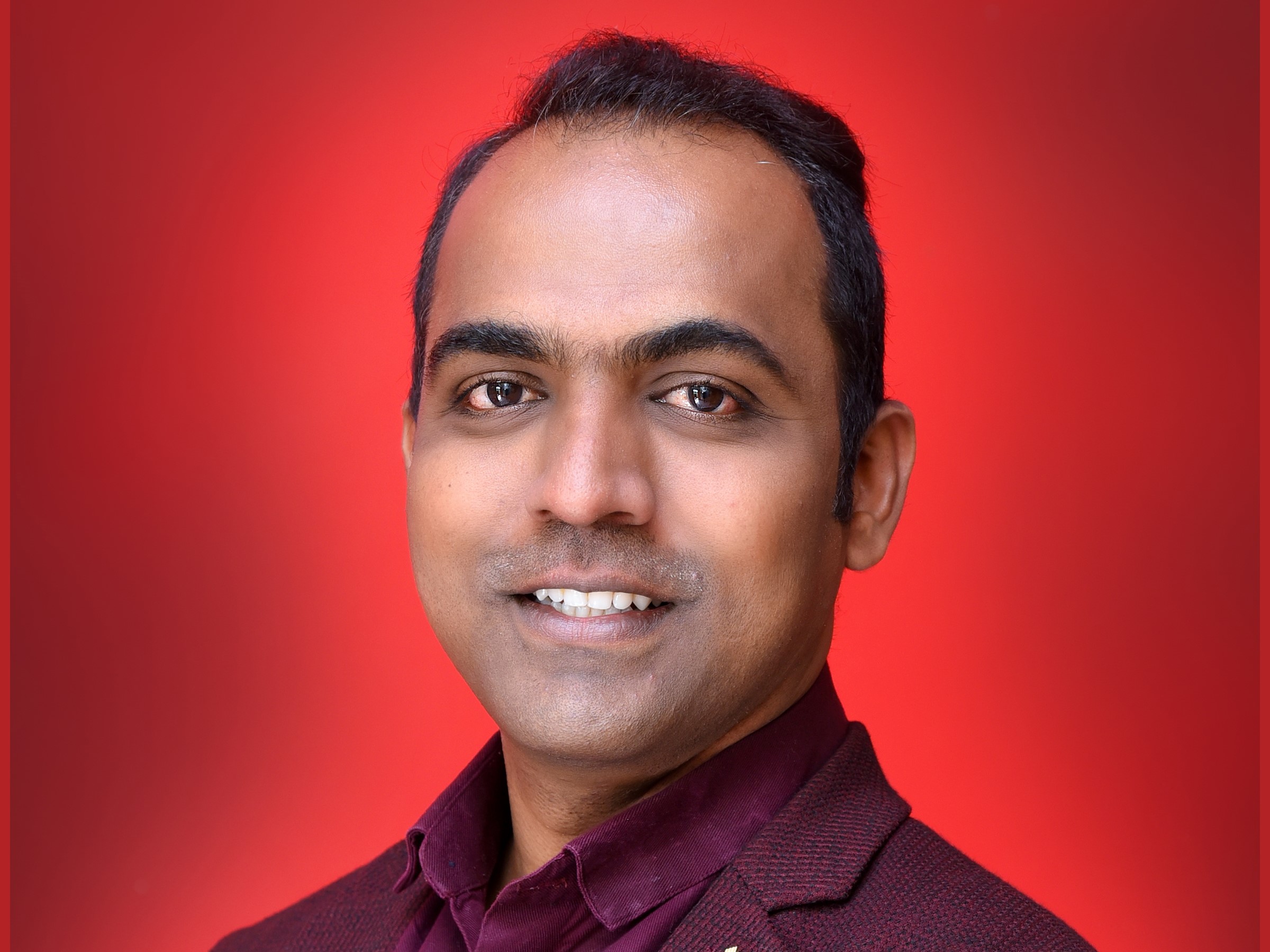 A young student pursuing an IT engineering degree was starting to lose interest in it. Perplexed, he went to his father for advice. The retired headmaster did not convince his son, he asked him to enroll in a teacher-training college. Teaching was never his interest but, he respectfully followed his father's advice and joined the college. He was taught to empathize with children, understand their questions and solve their problems. He wasn't very sure at the beginning about this profession. Especially, because when he was appointed for his first post as a teacher, he found himself in a remote village, and the school did not exist. This is the story of Ranjitsinh Disale, the accidental teacher.
In 2009, he was sent to Paritewadi Zilla Parishad Primary School in Solapur, Maharashtra for his first teaching experience. When he entered the quiet village, he realized neither the children nor the parents were interested in the concept of school. Not even a handful of students were going to the school and there were no female students enrolled. So, for the first six months, Disale did not even mention textbooks to them. He would have conversations and share facts and stories on his laptop and mobile phone. This started having a magical effect on the local children of the village. They wanted to spend more time around him, learning without having the fear to be scolded or punished. He would teach the students through their observations and with the help of videos, audio, and sometimes field trips.
In 2014, Disale came up with an innovative idea that enabled easy access to learning resources. He knew that the children enjoyed audio-visual aid to study. So, he created QR code-enabled textbooks that were embedded with audio poems, video lectures, stories, and assignments. He curated the content for each of the children he was teaching so that they could learn at their own pace.
The word spread fast and in 2015, the Maharashtra government adopted Disale's idea and made QR codes available in Balbharti textbooks. As a result of these efforts, the school was awarded Best School for the district in 2016, and 98 percent of students achieved their expected learning outcomes before completing the school year. The Ministry of Human Resource & Development (MHRD) encouraged the use of QR codes and in 2017, launched the project 'Diksha', which used an open-source platform called Sunbird to produce the content. Subsequently in 2018, the then Union Human Resource Development Minister Prakash Javadekar announced that all National Council of Educational Research and Training (NCERT) textbooks will have embedded QR codes. Even with schools closed, 20 lakh students in Maharashtra used QR-code learning to continue with their studies.
Innovative method of teaching
The students of the Zilla Parshad school in Solapur's Paritewadi study with Disale where he teaches grades 3 and 4. The school is only until grade 4 but, there is a possibility of introducing higher grades in the school. They follow Marathi as their medium of teaching. The students often study with the help of visual aid. "I don't have a single method of teaching. I try to use multiple methods for the same topic. We also have guest lecturers and expert teachers for different subjects so the children don't lose interest by studying all subjects from just one teacher," he said.
Disale made the transition from entertainment to edutainment very smooth for the children. He understood the learning style of each student, whether it was visual media, face-to-face explanations, or others, and grouped the children accordingly. He would modify his teaching methods according to each group. Within a year and a half, the school had achieved 100 percent attendance and the children were performing excellently in their academics.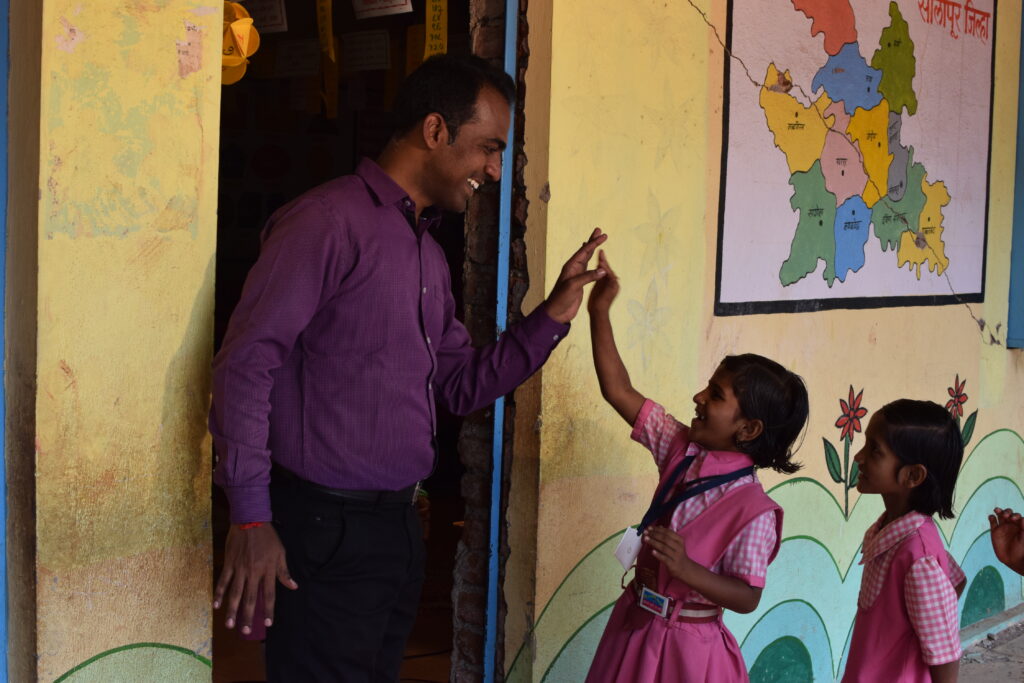 Challenges on the way
The tribal people of the village were the local inhabitants. Due to poor economic conditions, and backward thinking, not many children were sent to school. Attendance was as low as two percent. The parents did not seem to mind that too much. This also led to the conversion of the school rooms into cowsheds and storerooms. However, this did not break the spirit of this teacher who was determined to make a change.
His first step involved visiting the families of the village. He would initiate informal dialogue with them and spend time trying to understand their perspective on education. Gradually, he established polite friendships with the people. To persuade them, he would share the achievements of the children living in the nearby villages and ask a simple question – wouldn't you want to see your child reach great heights? It took about six months for Disale to gain their trust and convince them.
His second step was to be friends with the children and come up with an idea to make the classroom interesting. So, for the first semester, he did not even mention textbooks. Disale borrowed money from his father and bought a laptop for the class where children would watch movies, interesting videos, and presentations. With this technique, he was sending a message to the children – a school is a place of fun and enjoyment, just as much as it is a place of education. The remaining few students who were yet to start school were soon sitting amongst the rest of the children. His method had worked.
School closures had devastating consequences on children's learning during the covid-19 pandemic. In these, most vulnerable children come from remote areas which have do not have access to learning and are at risk of never returning to classrooms and even being forced into child marriage or child labor. According to a report by UNESCO, the education of more than 888 million children worldwide faced disruptions due to full or partial school closures. In India, most government and rural students rely on schools for peers, support, access to a safe environment, and a nutritious meal. The shutdown of schools affected these children the most.
For Disale, the biggest challenge during the pandemic was to stay connected with the students. He appealed to people through social media and requested to donate old mobile phones. He collected 67 devices and distributed them amongst his students, convincing their parents to buy an internet pack to ensure effective learning. However, in the post-pandemic era, the effect of the intense two years can be seen in the progress of the students. While some have been able to maintain their level of learning, many students have to struggle because the online method of teaching wasn't the easiest to adapt.
NEP 2020
This National Education Policy 2020 is the first education coverage of the 21st century and aims to increase the growth and development of the education sector. The new policy proposes the revision and revamping of all aspects including regulation and governance, to create a brand new system that is aligned with the aspirational goals of 21st-century education including SDG4 while building upon India's traditions and value system. Along with appreciation, there is also criticism that focuses on the drawbacks of this new education policy.
In an article written by Disale on the recruitment, training, and assessment of teachers, he highlighted challenges that teachers face and said, "considering the diversity and different socio-economic strata in the society, there is a need for tailored teachers training. The training should be customized/need-based, continuous, practical, and more focused."
"The NEP looks promising as it rightly highlights the changes necessary in the 21st century. With the addition of some more alterations to teachers' training program and their implementation, the system will achieve greater goals, assist teachers to think out of the box to attain great heights," he added.
Pat on the back
Ranjitsinh Disale was the first Indian teacher to win the Global Teacher Prize 2020. He was among 12,000 educators from 140 countries, who were nominated for the prize, which was set up to recognize teachers making outstanding contributions to the profession as well as to shine a spotlight on the important role teachers play in society. He promptly shared half of his $1 million win with the nine other finalists.
With his share of the prize, he has been able to provide scholarships of Rs 1 lakh each to 10 girls who are completing their graduation. Currently, he is particularly focused on the teachers of the country. "The country needs to invest more in its teachers. We are not respecting their work and status in society. There is also no system to support teachers for their innovative teaching projects. So, I am trying to give incentives to teachers and support their initiatives towards education and especially for rural education," he said. He has also invested in his 'Let's Cross the Borders' project, which connects young people from India and Pakistan, Palestine and Israel, Iraq and Iran, and other conflict zones.
The CEO of Microsoft (Satya Nadella) has recognized Ranjitsinh's work as one of three stories from India in his book Hit Refresh. The central government named Ranjitsinh 2016 Innovative Researcher of the Year, and he also won the National Innovation Foundation's Innovator of the Year award in 2018. He has communicated his methods by writing more than 500 newspaper articles and blogs, as well as participating in television discussions on educational topics.
Disale spends a lot of time with fellow teachers to keep himself motivated. He believes in sharing his methods of teaching and also appreciates critical feedback on them to improve every day.
Call for action
From sharing knowledge and skills to contributing to the school's infrastructure, and contributing to children's resources like bicycles, mobile devices, or stationary, Disale's school accepts donations in both, cash and kind. Whether you would like to support them or become a volunteer, we would urge the readers to visit their website and reach out to the members to contribute and engage in this cause for change.