Time to discover Earth all over again!
American record holder for the most cumulative time in space, Scott Kelly has successfully returned to earth. Including his one-year mission, he has accrued a total of 520 days in space. Now he is all set to retire from NASA on 1 April 2016, but will continue to contribute to NASA in whatever way po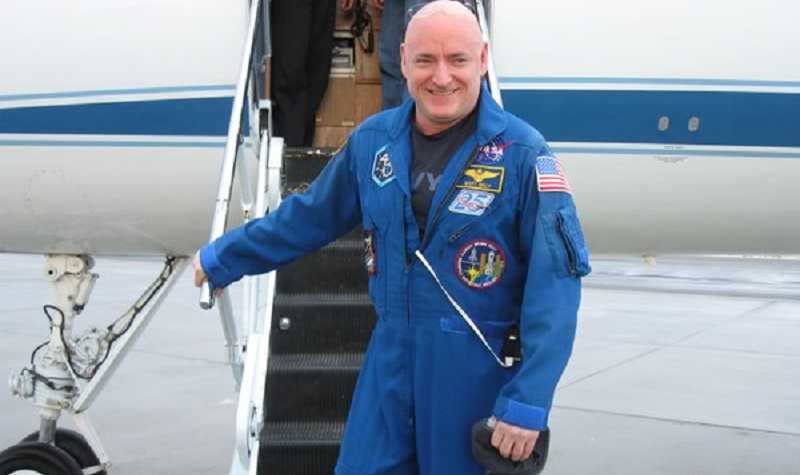 "On April 1, I will retire from NASA. While I am leaving NASA, the journey is not over", says the ever positive astronaut Scott Kelly who is recently back from a record 340 day long mission on the International space station.
52-year-old Kelly spent a U.S. record 340 days in orbit on the International Space Station. He also holds the American record for most time in space – 520 days accrued over 4 missions including the latest year-in-space mission. Kelly's first tryst with space was with space shuttle Discovery's trip to NASA's Hubble Space Telescope on the STS-103 servicing mission in 1999. On his second mission, STS-118, he crossed the threshold of the International Space Station for the first time as commander of space shuttle Endeavour. He returned to the station for a six-month stay in 2010, commanding Expedition 26.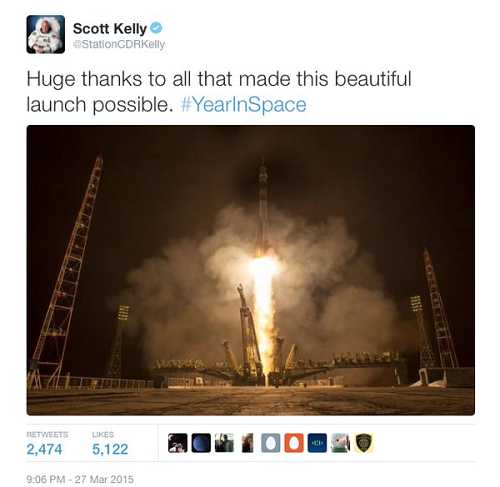 His latest mission saw him travelling some 143,846,525 miles around the globe while conducting various experiments and studying the long term effects of space on the human body.
NASA announced Mr. Kelly's retirement on Friday, less than two weeks after he returned to Earth. He leaves the space agency on April 1. "I look forward to continuing my 30 years of public service in a new role," Mr. Kelly, who joined the Navy in 1987, said in a Facebook post. "To continue toward any journey, we must always challenge ourselves to take the next step."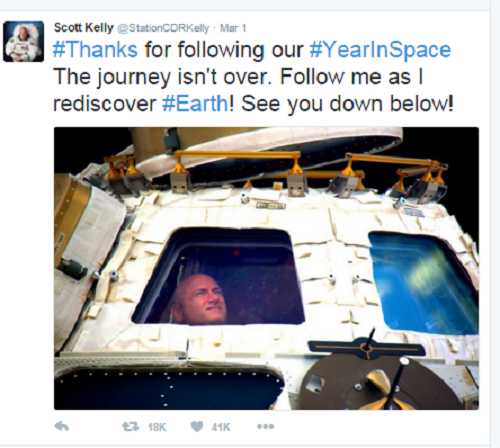 Following his retirement, Scott will continue to participate in the ongoing research related to his one-year mission for as long as is necessary. He will continue to contribute by providing periodic medical samples and support other testing in much the same way that his twin brother, former astronaut Mark Kelly, has made himself available for NASA's Twins Study during his brothers mission.
Brian Kelly, director of Flight Operations at NASA's Johnson Space Center in Houston was all praises for Scott, "His contributions to NASA are too many to name," said. "In his year aboard the space station, he took part in experiments that will have far-reaching effects, helping us pave the way to putting humans on Mars and benefiting life on Earth. His passion for this work has helped give hundreds of thousands of people a better understanding of what NASA does, thanks in part to the numerous photos and updates he shared from space. We appreciate his years of service and anticipate many benefits to come from them, thanks to the research he's supporting."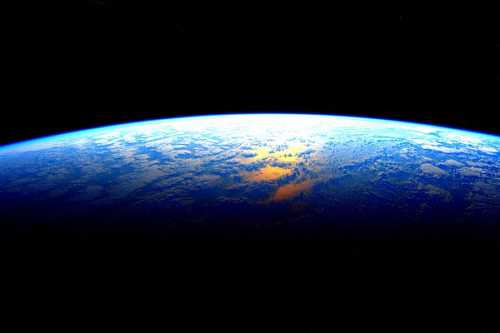 NASA Administrator Charles Bolden, a retired astronaut himself, said the space agency and science in general is grateful to Kelly, who he added deserves "meals that don't come in a bag, a cold beer, hot showers, cool autumn breezes, the sounds of birds chirping, the ability to lay his head on an actual pillow and so much more of the pleasures of life."
Astronauts who eventually will land on Mars "will be following in the footsteps of one of the finest astronauts in the history of the space programme, my friend, Commander Scott Kelly," Mr. Bolden said in a statement.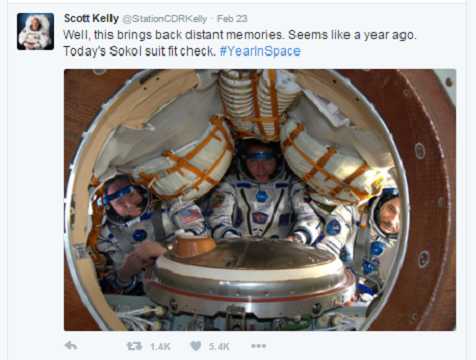 Space can be a pretty demanding place given the very limited options of physical activities and food. Most importantly social interactions are severely curtailed; it doesn't come as a surprise that Kelly posted hundreds of images, mostly of Earth from orbit, on social media. But he also engaged in a little fun, donning a gorilla suit that was a gag gift from his brother and chasing fellow astronauts through the space station in a video.
His re-entry into land living was good and bad. Home in Houston, he dove into his backyard pool still in his blue flight suit, going underwater for the first time in nearly a year. But clothing was a problem. In space, his clothes floated around him and didn't touch his skin.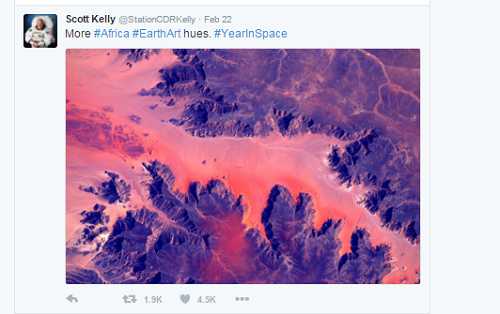 "It's very, very sensitive," he told reporters last week. "It's almost like a burning feeling wherever I like sit or lie or walk. Adjusting in space is easier than adjusting to Earth for me," Kelly said in his first post flight news conference a week ago. Even then he gave a hint of what was to come, saying he doubted he'd fly again for NASA but adding, "I'll never be done with space. I will always be involved."
As a parting comment, Kelly made light of his record time in space, saying, "Records are meant to be broken, I am looking forward to when these records in space are surpassed."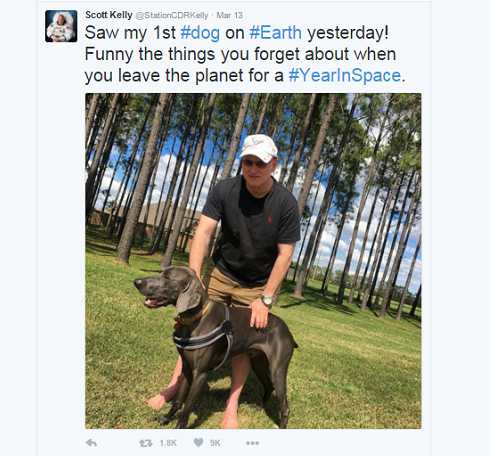 Oxford University Press India releases early-year solutions aligned with National Curriculum Framework for Foundational Stages (NCF-FS) and NEP 2020
The flagship OUP titles My Learning Train (pre-primary and primary), Oxford Advantage Little Champ (blended product for beginners and levels 1&2) and New Enjoying Mathematics (grades 1,2) emphasise interactivity-oriented approach conforming to the National Curriculum Framework for Foundational Stages 2022.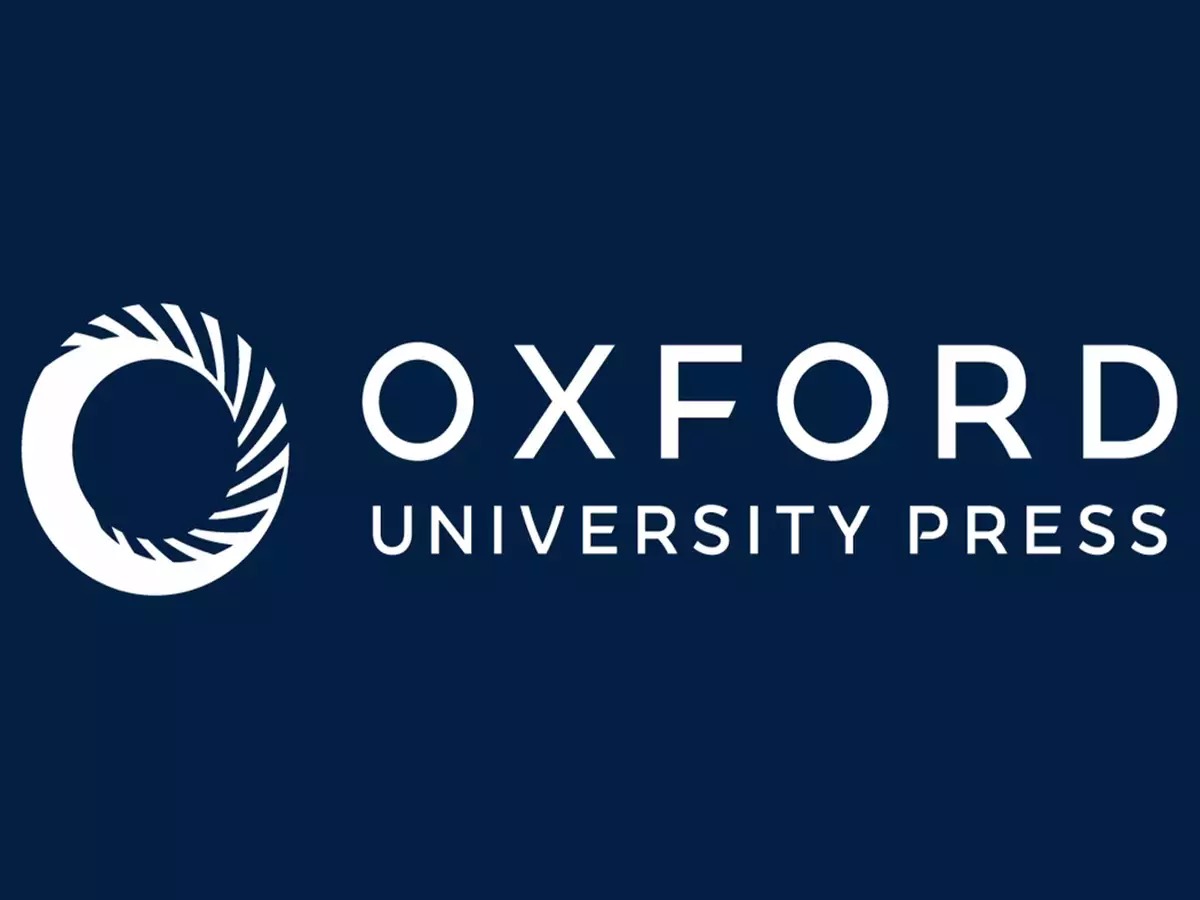 Oxford University Press India (OUP), a department of the prestigious University of Oxford, has released its early-year range of blended solutions conforming to the National Curriculum Framework 2022 for Foundational Stages (NCF-FS) based on the recommendations of the National Education Policy (NEP) 2020.  A leader in the K-8 education segment in India, OUP is one of the first solution providers to launch NCF-FS aligned series of schoolbooks, workbooks and blended products.
The newly designed series of blended products are based on the recommendations of NCF-FS for a seamless developmental continuum for children between the age groups of 3-8 covering Early Childhood Care and Education of the first three years and classes 1 and 2, with teachers as torch bearer of this change. Transitioning to the new curricular and pedagogical structure, the products are available in print and digital (blended) formats to be deployed by the partner schools in the upcoming academic session 2023-24.
Releasing India's first series of NCF-FS aligned solutions, Sumanta Datta, Managing Director, Oxford University Press India, said, "OUP has been instrumental in providing research and pedagogy based high-quality content to the learners. In the last eleven decades of our presence in India, OUP has been trusted for providing meaningful content, learning resources and for extending support to school teachers and parents to offer holistic learning. We welcome the National Curriculum Framework for the Foundational Stage (NCF-FS) and assure that our products would empower teachers and educators to implement the objectives of NEP2020 while incorporating 21st century skills of communication, critical thinking, creativity and collaboration through many of its features."
About the newly released blended solutions:
Oxford Advantage Little Champ is a blended product, available both in print and digital formats.  It follows theme-based approach to help children achieve foundational literacy and numeracy and build general awareness about their surroundings.  For beginners, and levels 1 and 2, Little Champ uses age-appropriate text and illustrations for visual appeal, audio-visuals and storytelling to introduce letters in a fun way, number rhymes for numeral recognition, augment-reality enabled colouring sheets, visual arts and more. Following NCF's five steps learning process Panchaadi, OUP's Little Champ is mapped to the five domains of physical development, socio-emotional and ethical development, cognitive development, language and literacy development.
The interactive training series My Learning Train introduces teachers to Kinolearn and Kinophonics activity-based methodologies developed in India by the author Sonia Relia.  Using easily accessible resources across different regions, this series brings treasure bogies of activities, resource books, workbooks, stories, rhymes, folk tools, rhythms and music, art, games, templates, extended story banks with bilingual stories, flashcards, boardgames, worksheets, finger puppets, posters and much more that help children to comprehend and develop skills across all learning domains and learning styles. It focuses on inherent skill development and learning-by-doing and uses activities to introduce concepts and reinforce learning.
OUP also recently revised its bestselling Mathematics series

–

New Enjoying Mathematics to cover all five levels of the Foundational Stage (3 years of pre-primary, along with grades 1 and 2). The series covers all maths-specific competencies listed in the NCF for the foundational stage.  The series author Aashalata Badami deploys ELPS method (E-experience with concrete objects, L-language, P-picture, S-symbol) for concept-building and incorporates an activity-oriented approach, which aims to remove maths phobia from the minds of young learners. The series emphasises on the cognitive, creative, and physical development of children, using a variety of tools to connect ideas with their immediate world and interests.
The National Curriculum Framework for Foundational Stage (NCF-FS), released in October 2022 marks a paradigm shift in our understanding of education.  It sets clear guidelines towards play and activity-based learning rooted in Indian ethos. NCF-FS recommends a seamless developmental continuum for children between the age groups of 3-8 covering early childhood care and education for the first three years and classes 1 and 2, with teachers as torchbearers of this change.
***
About Oxford University Press
Oxford University Press (OUP) is a department of the University of Oxford. It further affirms the University's objective of excellence in research, scholarship, and education by publishing worldwide. OUP is the world's largest university press with the widest global presence. It publishes in many countries, in more than 40 languages, and in a variety of formats – print and digital. OUP products cover an extremely broad academic and educational spectrum, and it aims to make content available to users in a format that suits them best.
OUP celebrates 110 years of its presence in India. Branching out from publishing – OUP India has emerged as an integrated education services provider.  OUP products cover an extremely broad academic and educational spectrum; publishing for all audiences – from pre-school to secondary level schoolchildren; students to academics; general readers to researchers; individuals to institutions.
Learn more about OUP at www.india.oup.com