Tune Into Ek Tara's Story, A Non-Profit Working For Girls In Urban Slums
This NGO is working towards holistic education of girls living in slums to give them an opportunity of a better future.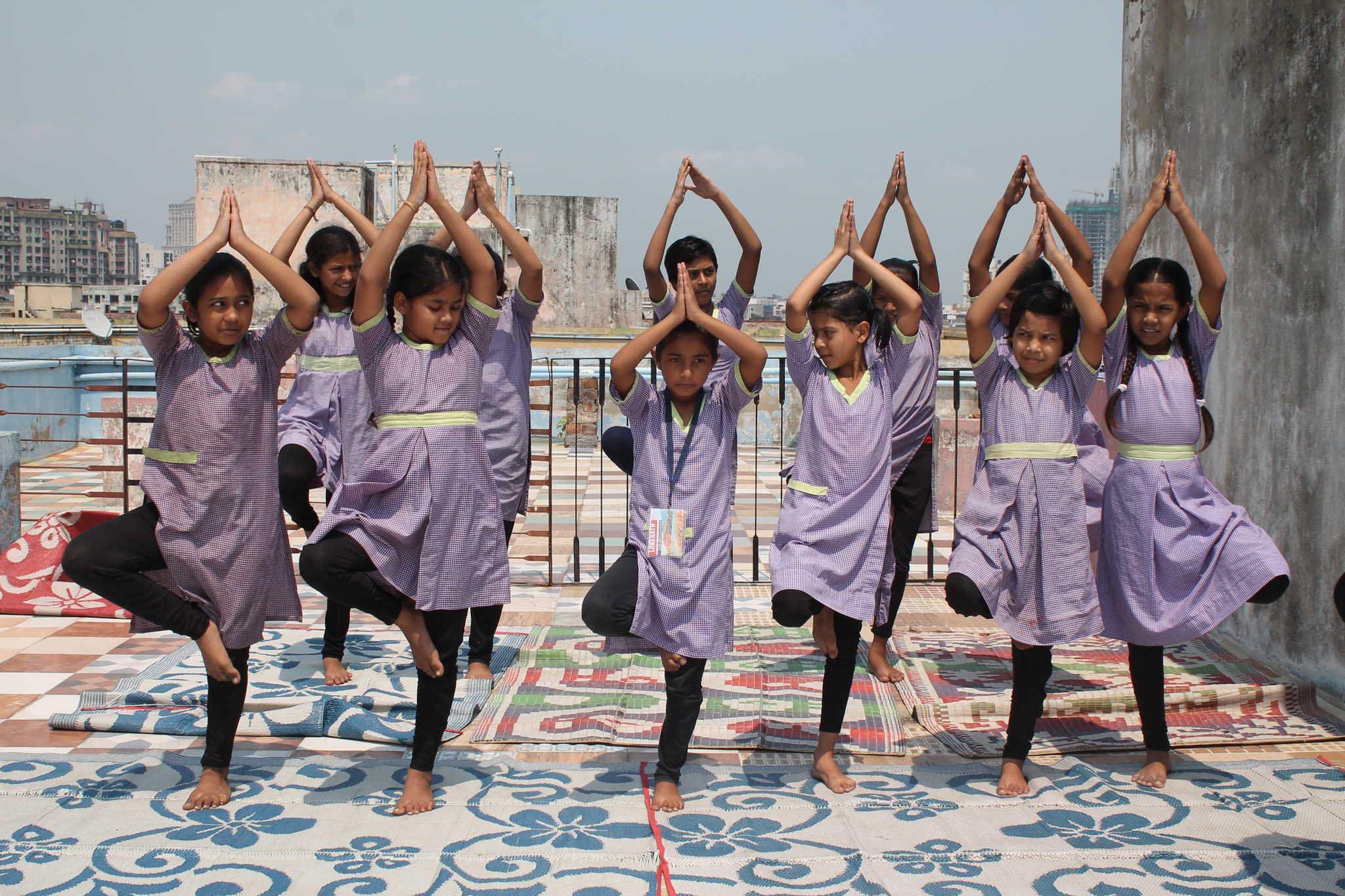 Ek Tara, a non-profit organisation working towards educating girl child, started with 20 children under its wing. Nine years later, they are providing high-quality holistic education and livelihood skills to over 1300 children and women belonging to the low-income families of Topsia & Tiljala in Kolkata.
ScooNews spoke to the team to learn about their workflow, unique pedagogy, teacher training, and ways in which they've increased the graduation percentage in nearly a decade. Excerpts:
What motivated Vinita Saraf and Namrata Sureka to start Ek Tara?
Both Ms Saraf and Ms Sureka had been part of other non-profit boards for several years before starting Ek Tara. They also had hands-on experience as educators for children from slums. These experiences coupled with the need to improve the condition of girls in the slums of Kolkata led them to establish Ek Tara. When it started in 2011, the idea was to provide a safe learning space for women to learn basic life skills so that they could earn a living while their children (girls) had access to a pre-school set up before they got ready to go to school. However, over the years, the absence of good quality schools in our operations led them to look at the Education Programme for the children more seriously so that every girl from these slums had access to high-quality English medium education right from the foundation levels.
The name Ek Tara was chosen as they truly believe that every child is unique and when given the right education and opportunities, can shine like the brightest of stars.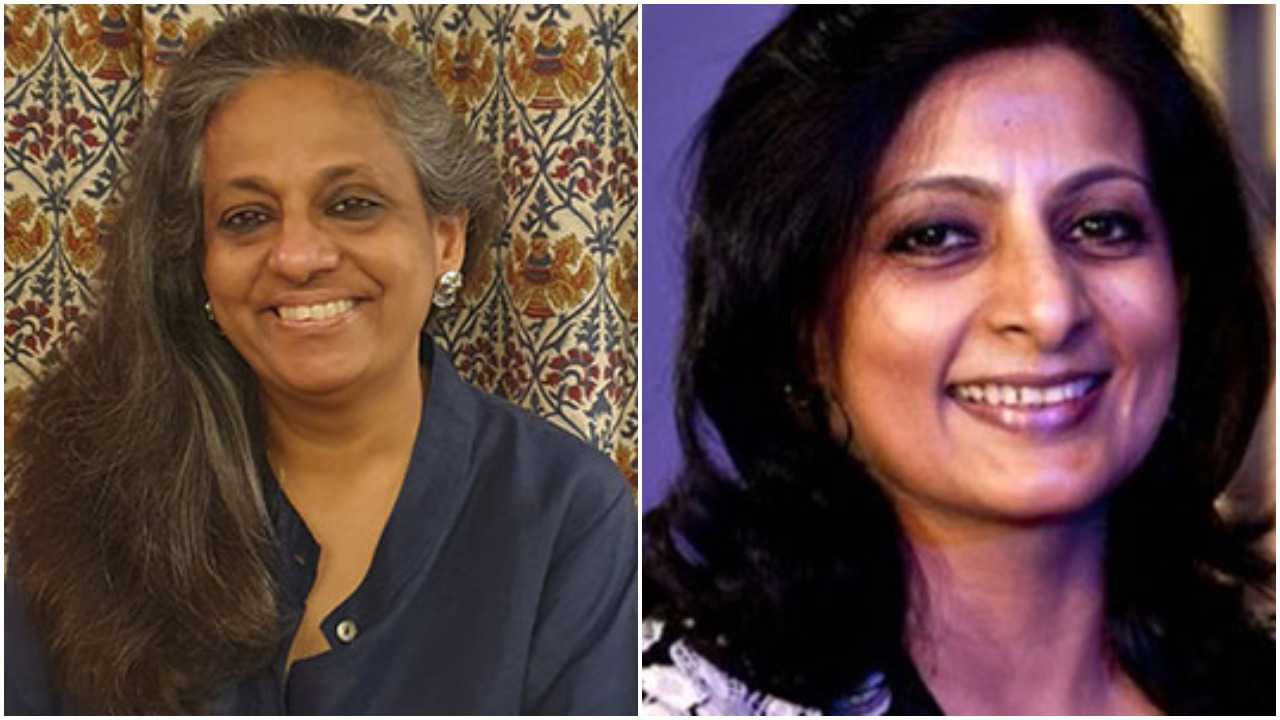 How is the organisation funded?
The organisation is funded with support from friends and families of the trustees and their network, CSR grants, Foreign grants and individual donations.
How are the educators oriented into Ektara's workflow and what sort of training do they undergo? Are volunteers welcome, what're the criteria?
Ek Tara strives for excellence across all levels of its work. With a focus on the delivery of high quality of education, Ek Tara ensures that all its staff members are in line with the mission and vision of the organisation. While the main subject and language teachers of the Early Childhood Learning Centre and the Primary and Middle school sections are all trained teachers who have an in-depth understanding of their subjects, they are supported in classrooms by young teachers who come from the communities we work in. These community teachers are young girls who, with Ek Tara's support, have completed school education and then given access to teacher training courses so that they can explore careers as junior and helper teachers in Ek Tara and elsewhere. All staff members are made to go through details of all the programmes that Ek Tara runs through rigorous job training which lasts from 1 to 3 months. Once they are inducted fully into the system, we continue to organise workshops and skill-building sessions for them in association with leading experts of the field. We offer a range of capacity building sessions for both academic excellence as well as for teachers to learn about new teaching-learning methodologies that are in keeping with new innovations in the education sector.
Volunteers, too, are inducted into the system after proper orientations with our programme heads who, after discussing the skill sets of the volunteers, assign the roles which are best suited to them. Volunteers play an extremely important role in the organisation as they enable us to pursue extracurricular activities, special projects for our children to have a more holistic learning experience.
While academics are the main focus of our education programme, access to sports, arts, music, self-defence, etc. are also equally important. Every year, we enrol over 100 children in swimming, football and basketball sessions. In addition, through volunteer-run clubs and sessions, we run projects with leading schools in India and abroad. We have a pen pal club, Nature club, civic literacy club and shortly will start STEM learning and coding as well with support from volunteers and partners.
How do you solve the issue of parents who prefer their kids working rather than studying? Did you see children drop out at any point from the education program?
We run a very deep engagement programme with the parents of our children. While we continue to encounter a few parents who, once their children turn 13, want them to drop out of school, the majority of our parents have learnt the value of education for their children. Every week we do sessions with mothers and fathers on not just why they need to keep their children in school, but also help in building their capacities by providing them access to workshops and training on financial literacy, good parenting, health and hygiene practices for their families. These sessions are supported by us giving them starter kits or through camps that we hold in conjunction with leading hospitals and specialists. In addition, mothers are employed at Ek Tara as support staff where they see for themselves what the impact of education can be on their children.
We also have a very strong outreach team that goes from home to home of our children to ensure they are well looked after and have access to information and facilities that they may require. This is supported by councillors who step in to resolve issues that children and even their families face which, if unchecked, can lead to children dropping out of school.
The key to ensuring parents valuing the education of their child and for them to support the children to stay in the school lies in making the parents partners in the process, with whom we have very strong communication channels, who we empower with access to information and capacity building and with whom we participate in problem-solving exercises. These strategies have led us to witness a sharp decline in the drop out rate of the children, which is currently at about 3% per year.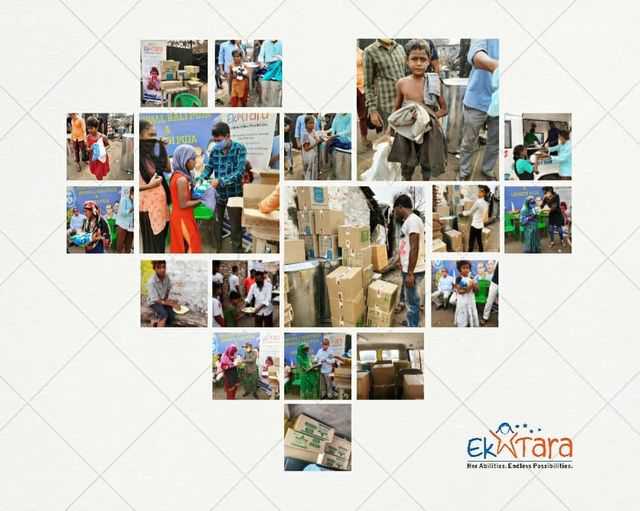 What's been your educational-strategy during the pandemic?
Right from the beginning of the lockdown, we realised we had to reach out to our children constructively. Just before closing down, we gave them learning kits consisting of workbooks, copies, stationery items so that they could be engaged properly. From April, we realised the digital divide would prohibit us from relying on online classes for our children, which is when we developed a tele learning project-based methodology with support from Education Above All (a leading education organisation in Qatar). Through the newly developed modules, our teachers would explain concepts, allocate work to children (sometimes via their parents for the younger children) on a daily basis which would lead to them working on weekly projects. All PBL modules were designed to ensure children can improve knowledge and understanding of the world, numeracy, communication and social skills. The direct engagement of parents for the first time as designated educators for their children led to them feeling empowered in a way they had never experienced before.
The Extracurricular Activity which is said to have been very successful, how do you think it has helped these children?
Extracurricular activities are essential for the proper development of any child, especially for first-generation learners as it gives them a chance to explore their talents and interests, which, in turn, motivates them to do better in school and complete school. Right from inculcating discipline, focus, concentration, the ability to develop leadership skills and the chance to learn and excel in areas that they have an inborn talent for, extracurriculars play a very important role. Often when children are not academically inclined, these classes allow them the scope to grow and nurture other skill sets. An example of this is our project coordinator for all ECA's in Ek Tara. She was a child who was not at all inclined towards education but excelled in dance and art. As she had the option of pursuing these interests, she developed leadership skills which allowed her to take on the role of project assistant. Today, she is the sole bread earner for her family! Had the focus always been only on children doing well in academics only, she would have dropped out of school earlier than she did and not been in this position of power and importance in her family.
ECA's, therefore, go a long way in enabling children to be focussed individuals who have the right spirit and can take decisions independently.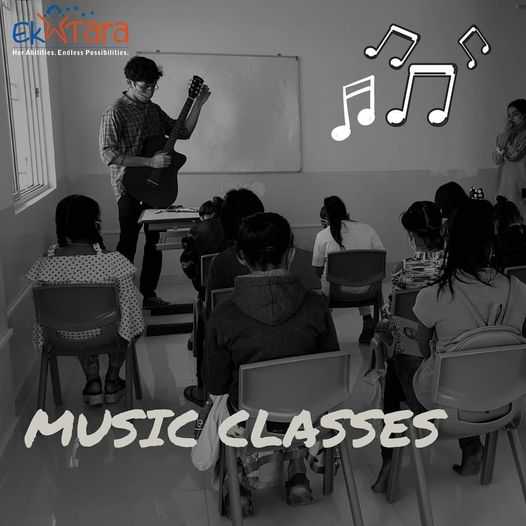 What is the student graduation percentage at age 18 for Ektara?
Currently, as most children are still in the age bracket of 8-15 years, we have seen close to a 95% transition rate from one project to the other. So far all students who have completed secondary, higher secondary exams with Ek Tara's support have all secured 1st division grades making it a 100% graduation rate.
In only nine years, Ek Tara has over 900 girls under the wing, what are the future plans?
Ek Tara has launched a state of the art Learning Centre for all its children which, in the years to come, will support over 2500 girls right from Montessori to Secondary levels. The curricula for the new ELC has been designed in line with the NEP so that our children, too, can be equipped with 21st-century skills which makes them employable in the future. In addition, Ek Tara is also stepping up its community engagement verticals by launching a community kitchen which is fully run by women who supply meals at a subsidised rate to factory workers and low-income households, by increasing training under our social enterprise so that more women can start earning a livelihood through our income generation project.
Know more about Ek Tara at https://ektara.org.in/
Oxford University Press India releases early-year solutions aligned with National Curriculum Framework for Foundational Stages (NCF-FS) and NEP 2020
The flagship OUP titles My Learning Train (pre-primary and primary), Oxford Advantage Little Champ (blended product for beginners and levels 1&2) and New Enjoying Mathematics (grades 1,2) emphasise interactivity-oriented approach conforming to the National Curriculum Framework for Foundational Stages 2022.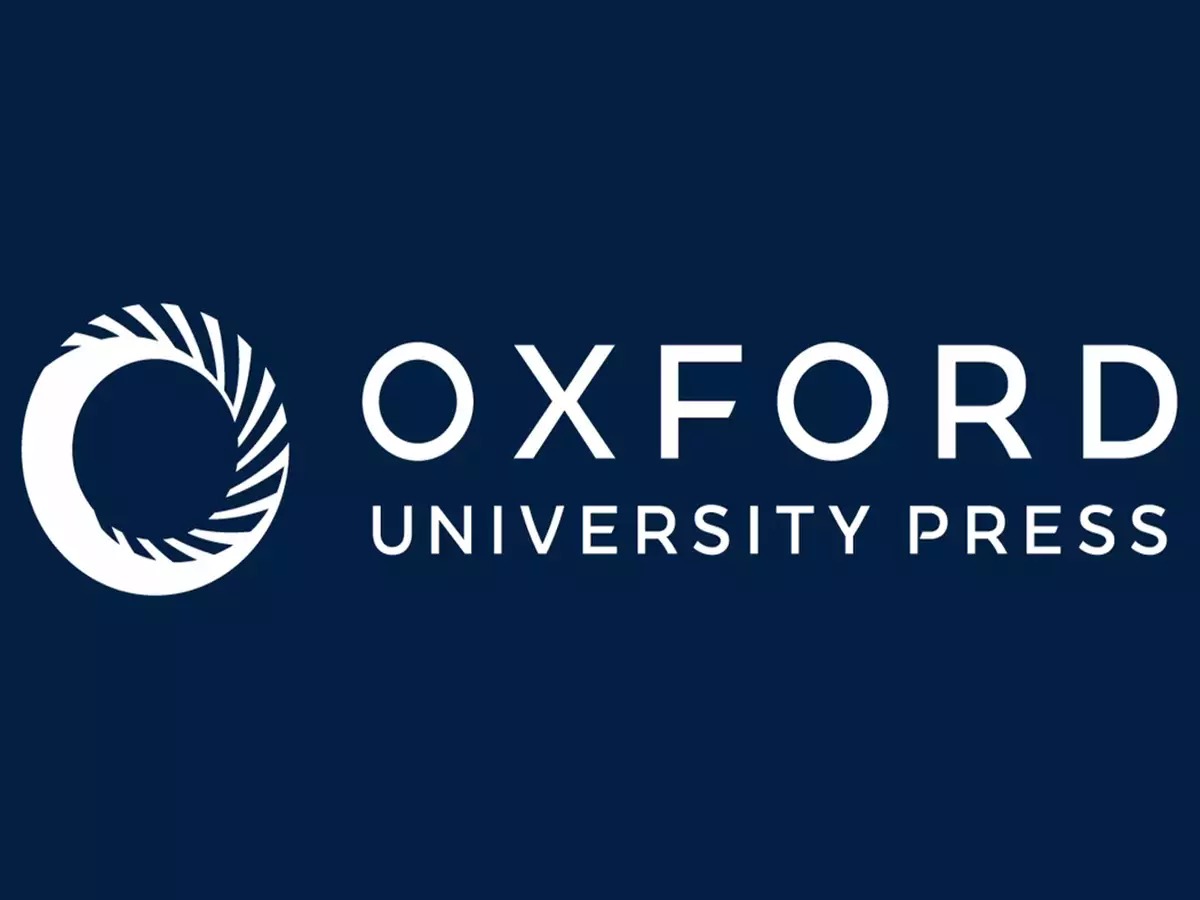 Oxford University Press India (OUP), a department of the prestigious University of Oxford, has released its early-year range of blended solutions conforming to the National Curriculum Framework 2022 for Foundational Stages (NCF-FS) based on the recommendations of the National Education Policy (NEP) 2020.  A leader in the K-8 education segment in India, OUP is one of the first solution providers to launch NCF-FS aligned series of schoolbooks, workbooks and blended products.
The newly designed series of blended products are based on the recommendations of NCF-FS for a seamless developmental continuum for children between the age groups of 3-8 covering Early Childhood Care and Education of the first three years and classes 1 and 2, with teachers as torch bearer of this change. Transitioning to the new curricular and pedagogical structure, the products are available in print and digital (blended) formats to be deployed by the partner schools in the upcoming academic session 2023-24.
Releasing India's first series of NCF-FS aligned solutions, Sumanta Datta, Managing Director, Oxford University Press India, said, "OUP has been instrumental in providing research and pedagogy based high-quality content to the learners. In the last eleven decades of our presence in India, OUP has been trusted for providing meaningful content, learning resources and for extending support to school teachers and parents to offer holistic learning. We welcome the National Curriculum Framework for the Foundational Stage (NCF-FS) and assure that our products would empower teachers and educators to implement the objectives of NEP2020 while incorporating 21st century skills of communication, critical thinking, creativity and collaboration through many of its features."
About the newly released blended solutions:
Oxford Advantage Little Champ is a blended product, available both in print and digital formats.  It follows theme-based approach to help children achieve foundational literacy and numeracy and build general awareness about their surroundings.  For beginners, and levels 1 and 2, Little Champ uses age-appropriate text and illustrations for visual appeal, audio-visuals and storytelling to introduce letters in a fun way, number rhymes for numeral recognition, augment-reality enabled colouring sheets, visual arts and more. Following NCF's five steps learning process Panchaadi, OUP's Little Champ is mapped to the five domains of physical development, socio-emotional and ethical development, cognitive development, language and literacy development.
The interactive training series My Learning Train introduces teachers to Kinolearn and Kinophonics activity-based methodologies developed in India by the author Sonia Relia.  Using easily accessible resources across different regions, this series brings treasure bogies of activities, resource books, workbooks, stories, rhymes, folk tools, rhythms and music, art, games, templates, extended story banks with bilingual stories, flashcards, boardgames, worksheets, finger puppets, posters and much more that help children to comprehend and develop skills across all learning domains and learning styles. It focuses on inherent skill development and learning-by-doing and uses activities to introduce concepts and reinforce learning.
OUP also recently revised its bestselling Mathematics series

–

New Enjoying Mathematics to cover all five levels of the Foundational Stage (3 years of pre-primary, along with grades 1 and 2). The series covers all maths-specific competencies listed in the NCF for the foundational stage.  The series author Aashalata Badami deploys ELPS method (E-experience with concrete objects, L-language, P-picture, S-symbol) for concept-building and incorporates an activity-oriented approach, which aims to remove maths phobia from the minds of young learners. The series emphasises on the cognitive, creative, and physical development of children, using a variety of tools to connect ideas with their immediate world and interests.
The National Curriculum Framework for Foundational Stage (NCF-FS), released in October 2022 marks a paradigm shift in our understanding of education.  It sets clear guidelines towards play and activity-based learning rooted in Indian ethos. NCF-FS recommends a seamless developmental continuum for children between the age groups of 3-8 covering early childhood care and education for the first three years and classes 1 and 2, with teachers as torchbearers of this change.
***
About Oxford University Press
Oxford University Press (OUP) is a department of the University of Oxford. It further affirms the University's objective of excellence in research, scholarship, and education by publishing worldwide. OUP is the world's largest university press with the widest global presence. It publishes in many countries, in more than 40 languages, and in a variety of formats – print and digital. OUP products cover an extremely broad academic and educational spectrum, and it aims to make content available to users in a format that suits them best.
OUP celebrates 110 years of its presence in India. Branching out from publishing – OUP India has emerged as an integrated education services provider.  OUP products cover an extremely broad academic and educational spectrum; publishing for all audiences – from pre-school to secondary level schoolchildren; students to academics; general readers to researchers; individuals to institutions.
Learn more about OUP at www.india.oup.com