Wannabe cyclist hawker forms, coaches and mentors IGCL team
Abhay Rana from Lucknow is a newspaper hawker who aspires to be a cyclist and trains for 70 km a day. He has formed an IGCL team 'Aliganj Spartans' consisting of boys from underprivileged backgrounds. He coaches and mentors the team.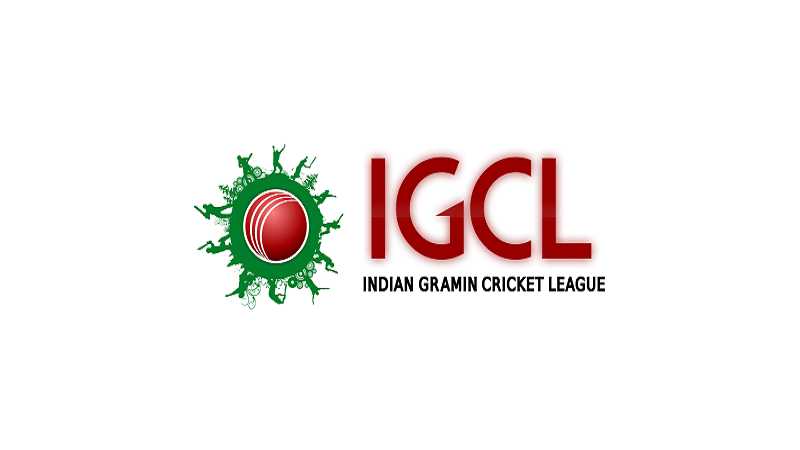 Abhay Singh Rana (25) wakes up at 3:30am everyday, picks up his stack of 600 newspapers and cycles around Aliganj till after 8am distributing it to different homes. Abhay has been unerringly following this routine since the past 15 years. He is nurturing the dream become India's number 1 cyclist.
For now, he has formed a unique cricket team which will play its first match in the Indian Grameen Cricket League (IGCL) tomorrow. It all started last year, when while watching young boys play gully cricket he spotted in them a streak. He spoke to the boys, all zardozi artisans, welding workers and boys who stick posters and enlisted them in his team 'Aliganj Spartans'. For the last 1 year, the team has relentlessly practised for 2 hours on weekdays, and all of Sundays.
Inspite of rigorous training and enthusiasm, the missed out on registering at IGCL last year and hence this year they were the first team to register.
With an ailing father who is also a newspaper hawker, Abhay never lets up his routine. In fact, over the years it has become more gruelling, he practises cycling for almost 70 km a day, works as a part time salesman at a mobile store all day, practices cricket for 2 hours in the evening and teaches them for the next 2 hours. And in all this, Abhay finds support and help from his friend, Mukesh Kumar whom he considers an elder brother.
"These kids all belong to poor families, who cannot even support basic government school education. They work as artisans and on other jobs all day and then practise. We are also giving them basic education," said Mukesh, who is preparing for the civil services exam. Together, the friends have managed to get 4 boys admission to a well-known private school through the Right to Education provision.
This Young Woman From A Tribal Village Is Teaching The Children While Schools Are Closed
The only graduate of a Tamil Nadu village has volunteered to teach the children of the village while the pandemic persists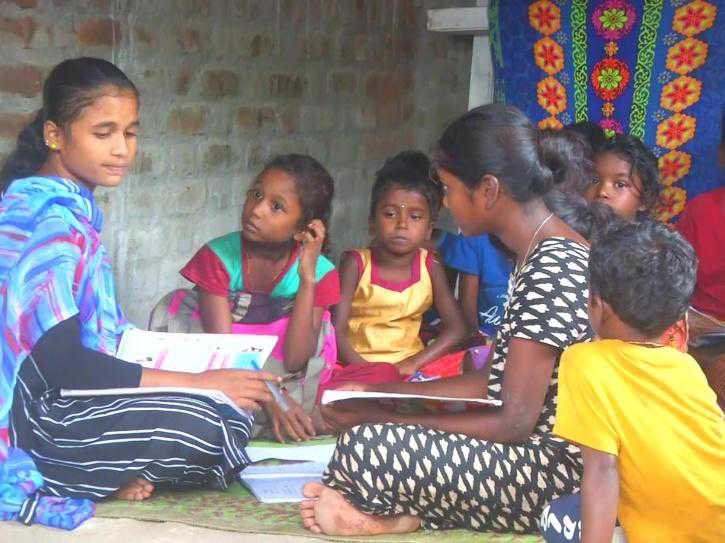 Where the digital network failed these tribal children in the southern part of India, their own stood to support them. Sandhya volunteers in teaching the kids of her village, Chinnampathy in Tamil Nadu. She is a graduate of B.Com, she is the only person from her village to have graduated college. Sandhya told India Today, "If it rains, we can't go to school. We only have one bus to our village and so after a certain age, people drop out of school."
Having gone through struggles herself, Sandhya knows how important a teacher and school is for growing children. So she volunteered to teach the children by herself, so they don't lag behind due to school closure. Sandhya said "When I was a child, I had no one to help me study. These children here have me to help them study."
One must ask the children from a remote rural or economically backward area, how it feels to not have the proper learning opportunities. The pandemic took more than the ability to roam about freely, it snatched away the ability to go to school for children on a global level. While it is easier for families with better income to support their child's online learning, most rural and financially challenged families are struggling.
The Indian government did start many projects for such students, but even learning via a television channel or free online course needs some basic gadgets and network connection. Many remote villages, like the tribal village, Chinnampathy, can not find enough network strength to have their children sit in front of a television and learn via the education channels.
On being asked how her classes are enduring she said, "The children come and ask me very freely all their doubt and they are not afraid of me. I see these children learning well and answering all the questions when I ask them."
Youth like Sandhya, who appreciate and signifies the work educators do and want to help the cause, are the future of the education sector!